The best thing about holidaying in Nice? Apart from the sun, food and endless rosé (of course) is the close proximity of the airport to the city centre! 
You know what it's like, you've spent hours at the airport at home waiting for your flight, you fly, you land, passport control, get your luggage and oh wait…an hours drive is ahead of you, but not in Nice! You can be in your hotel pool in under an hour (and we're not joking). 
With the airport being so close, transport from the airport is also quite reasonable (although beware of the taxi riders trying to take you for a ride, literally). 
So you know which is the best option, we've created a little guide to transport from the Airport to Nice city.  From private taxis to public transport, there's a mode of transport to suit every budget and every traveller.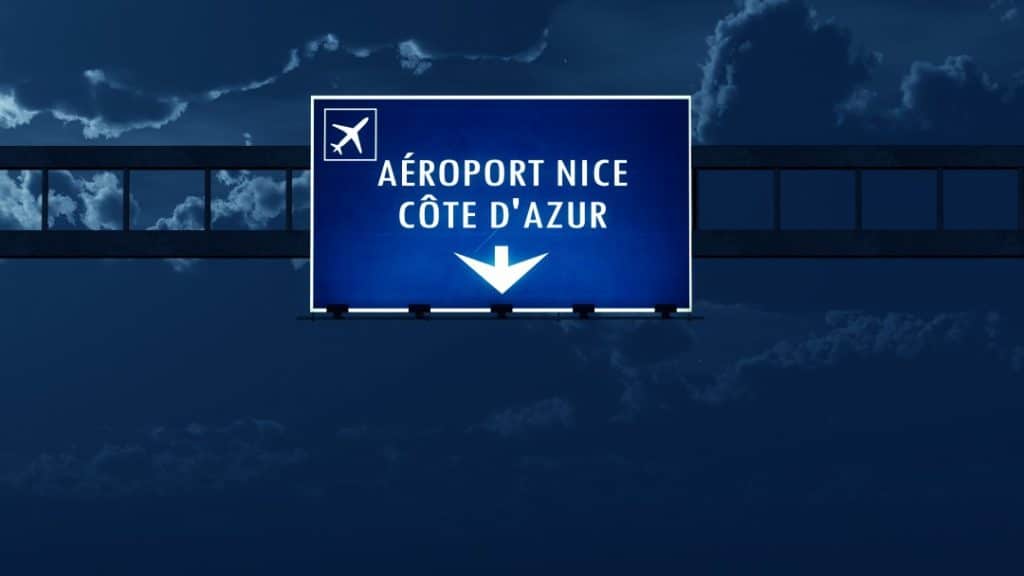 BUS
Costing just a mere 6€, the Nice Airport Express bus is a great option. It leaves from both airport terminals, and there are two options, Bus 98 or 99 depending on where you're heading in the city. 
Take bus 98 if you want to go to the Promenade des Anglais or the Old Town; it leaves every 20 minutes until 10 pm at night from both terminals with the last stop being near Place Garibaldi. You can purchase your ticket on board from the driver, so make sure you have change (and please remember to validate your ticket or you could get a hefty fine!)
Your ticket is good for one transfer on trams or buses within an hour and 15 minutes, so don't hesitate to hop on the tramway for one or two stops to get closer to your destination.
If you need to get the train further afield or your accommodation is near the central train station, we recommend taking Bus 99 'Gare SNCF'. Again, it leaves every 30 minutes until around 9 pm from both terminals. 
Be warned, if you're taking the bus back to the airport following your holiday, if the bus is full, it will drive right pass you so it's best to go for one a little earlier than needed; just to be on the safe side. The Express Bus stops first at terminal 2, then terminal 1 bus stations.
Transfer time is approx.30 mins depending on your bus stop, but overall it's not too bad.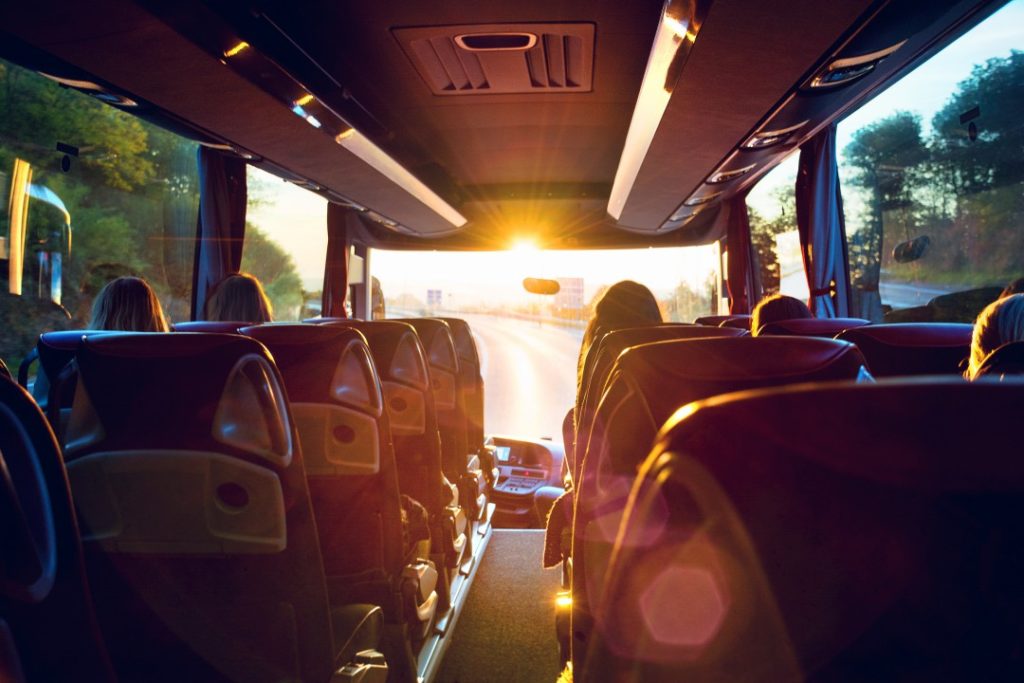 TRAIN
Now there isn't a specific train station for the airport, but Nice St Augustin Station is only a 10-minute walk away and has frequent, direct trains straight to Nice Ville. I have to say that the train is one of the most cost-effective and reliable modes of public transport on the French Riviera.
The train will go from the airport to Riquier then onto the central station, taking less than 10 minutes and costing less than 5€. It's also pretty comfortable, with many seats available and great air con! 
Tickets can be purchased from the train station or beforehand on apps like trainline.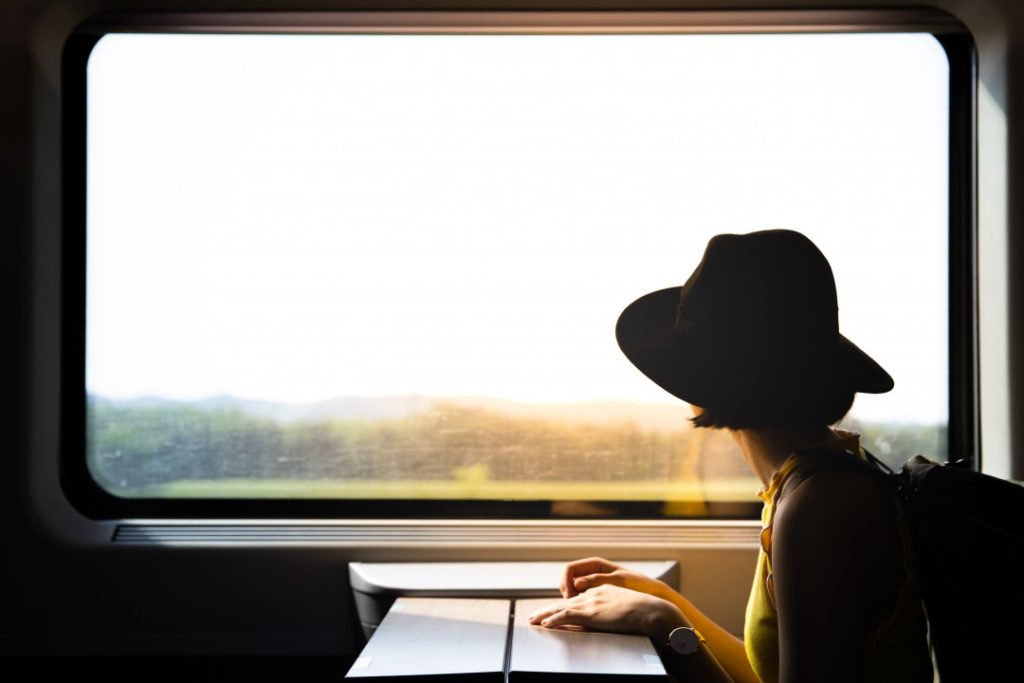 TRAM
Now, this is exciting, newly opened and providing super-fast transport from the airport to the city is the new tram line! 
Leaving from the airport, you can be in the centre of Nice (Jean Medicin) in around 10 minutes and it'll cost you less than 2€. So not only is it easy, fast and reliable…it's also cheap and good for the environment. WIN-WIN. 
By the end of 2019, you'll also be able to take the tram straight to the port of Nice and you'll be there in around 25minutes. It's an excellent addition to the city, meaning you'll be able to explore all neighbourhoods Nice has to offer with ease! 
Plus a mode of transport that saves the environment is a winner in our eyes. We'd say that the tram is probably your best bet in getting to the city from the airport in terms of price, speed and comfort/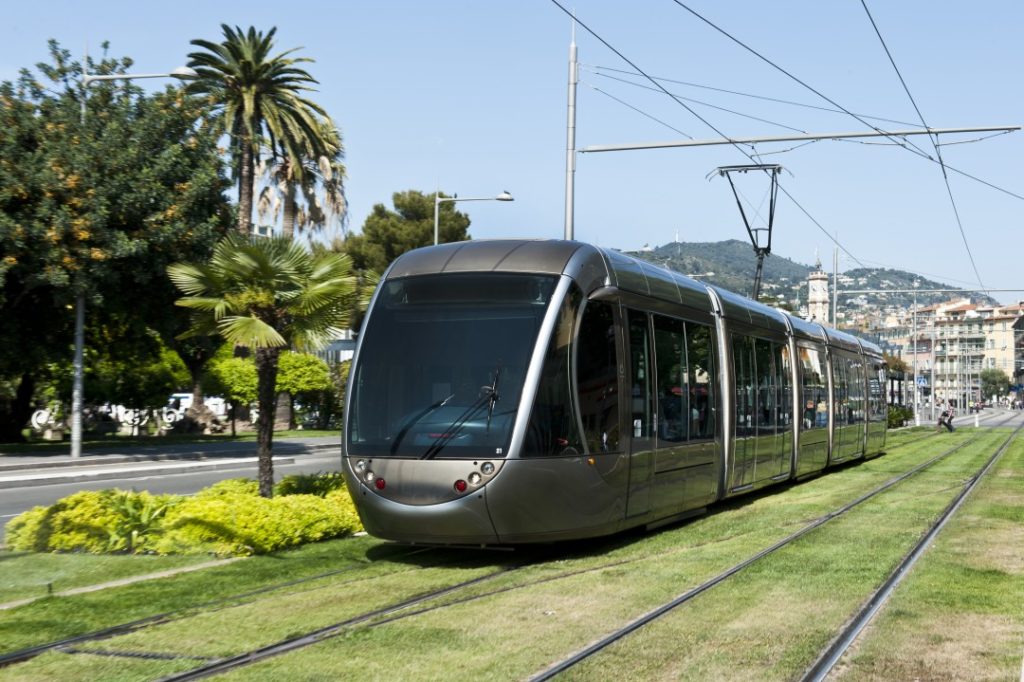 TAXI/ UBER
A taxi from the Nice Cote d'Azur Airport to Nice centre will cost a fixed rate of 36€ for up to 4 people (including luggage) and takes approx 30 minutes. Yes, it's much more expensive but at least it's a door to door service and you'll arrive at your accommodation feeling refreshed for the exciting holiday ready. 
Paying in cash is much appreciated by the driver, but most taxis have card machines as not everyone carries that much cash. Taxis wait outside both terminals, so you'll be sure to find one straight away. It's always best to confirm the price before you leave the airport, to prevent a little surprise when you arrive at your accommodation. It has been known for local taxi drivers to put the prices up for tourists, but remember that there is a fixed price and don't let them tell you otherwise! 
Uber:
Another option is Uber. Nice is served by the Uber app, providing both tourists and locals with a cheaper and more comfortable option for transport in either city. Being almost half the price, you can expect to pay around 15-18€ for an Uber from the airport to Nice (price can vary depending on where you're staying in Nice). Being requested at destination, you're unable to pre-book the taxi but it's almost certain an Uber will be ready and waiting for their next ride.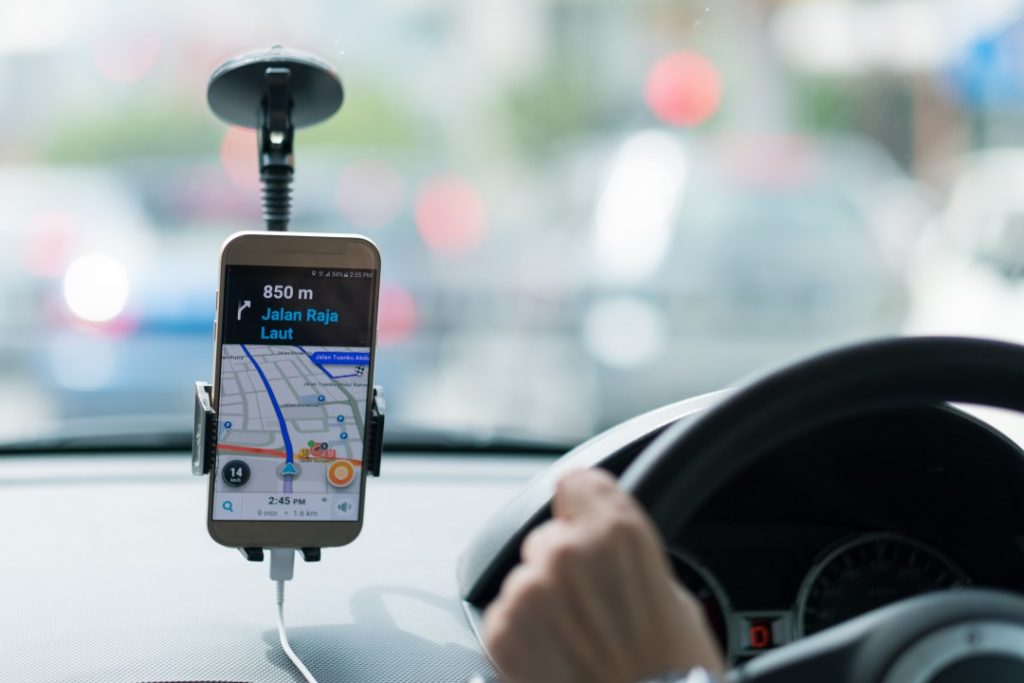 So, as you can see, Nice Airport is very well connected with many options to get you on your way to a picture perfect holiday in the city of Nice. All modes of transport are great options, but we'd highly recommend the tram, it's brand new, quick, easy and super reasonable. You can't really go wrong!
And whilst we have you…do you fancy learning more about the city of Nice or having one hell of a night out with our team? If so, we'd love you to join us on one of our walking tours and/or pub crawls of Nice! We can't wait to welcome you!
Our Guides :