If you're lucky enough to be staying in Monaco, then you're in for a treat. Despite the hefty price tag, you're sure to experience nothing less than five-star treatment. The home of the Formula 1 Grand Prix, superyachts and the dazzling Monte Carlo Casino is sure to impress even the fussiest of travellers. 
Monaco is served by Nice Airport which is roughly 32km away. Despite the distance, the areas offer many modes of transport from Nice to Monaco. 
If you've spent most of your holiday funds on accommodation, not to worry, there are budget options out there but for those willing to splash the cash…there's a little something special for you too!   
We're going to be going through the best options available, starting from the cheapest to the most expensive. 
Train:
The best and the most cost-effective way to get to Monaco is by train. Although a 10-minute walk from Airport Terminal 1, Nice St Augustin Station is the closest to the airport and will get you to Monaco in around 35 minutes. 
The train will only set you back around 5€ for a one-way ticket. It'll be a comfortable trip, as trains in France are quite spacious and you're likely to get a seat due to the carriages being double-deckers. 
It is usually best to buy your tickets at the airport booths rather than at the station as this can be cheaper and take less time.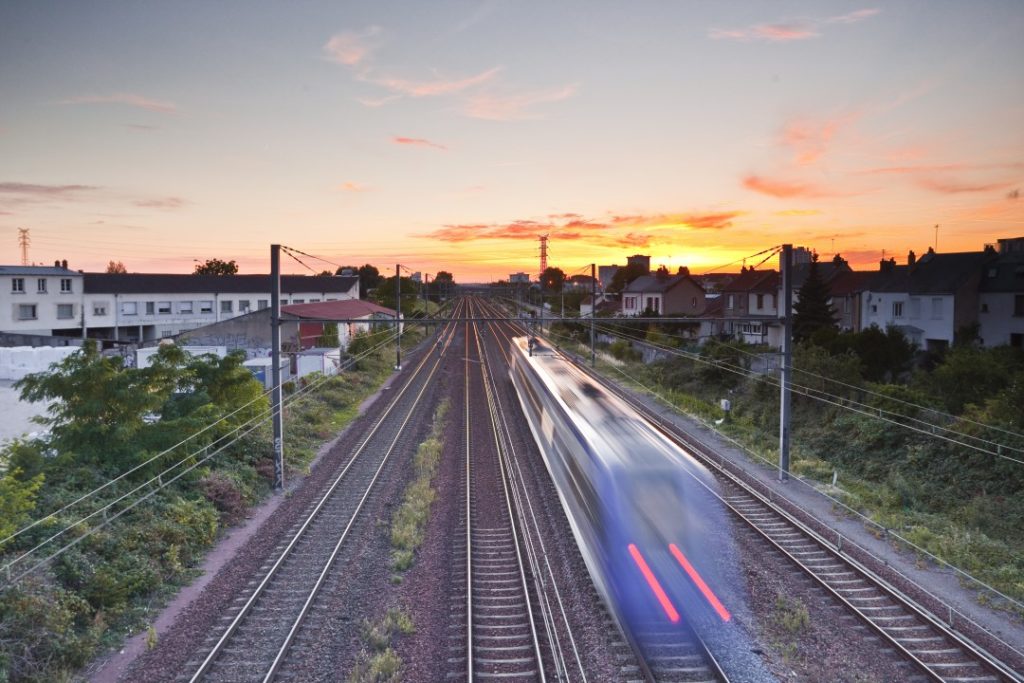 Bus:
Leaving the airport every 30 minutes, the bus is another public transport option for getting to Monaco. It's a good option for those who would prefer to miss the walk to the station and jump straight on the bus. 
You catch the Monaco Airport Express Bus #110 which takes you to Monaco Monte Carlo Central, making a fair few stops along the way. The trip takes around 35 minutes (depending on traffic) so similar to the time spent on the train from Nice. 
A little pricier than the train, and less likely to get a seat, so perhaps not the top budget option, but it's still a fair option. Bus tickets cost 22€ and are available for purchase from the ticket windows at the airport, from the driver (make sure you have cash/change) or online in advance. 
There is a bus stop at both terminal 1 and two, so you can catch the #110 from both terminals depending on which one you fly in to. 
Taxi or Uber:
A taxi from the airport to Monaco will cost a fixed rate of 90€ for up to 4 people (including luggage) and takes 35-45 minutes. It's a comfortable way to get to Monaco and means you don't have to wait around for public transport. 
Paying in cash is much appreciated by the driver, but most taxis have card machines as not everyone carries that much cash. 
Taxis wait outside both terminals, so you'll be sure to find one straight away. It's always best to confirm the price before you leave the airport and remember, it's 90€, do not let them tell you otherwise! 
Another option is Uber. Although Uber isn't in Monaco, you can catch an Uber from Nice where the taxi company does operate. Uber is much cheaper than the normal taxis from the airport, it saves you around 45€ (which is a massive saving). Just remember you can't take an Uber from Monaco to Nice as the app is blocked in the Principality.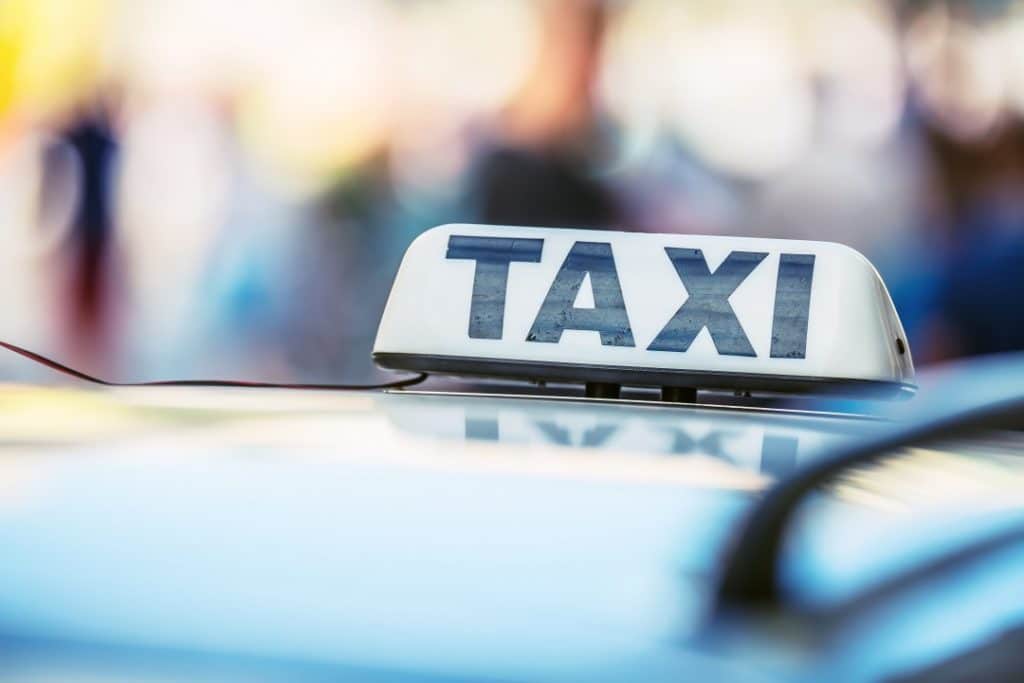 Helicopter
And this is how you arrive in style to the one and only Principality of Monaco. Costing around 140€ p/p and lasting around 7-minutes – it's the fastest and most spectacular way of travelling from Nice to Monaco, like the true rock star you are! 
The flights leave every 30 minutes, and once you arrive on the Monaco helipad, a shuttle bus is awaiting your arrival to take you straight to your hotel (included in the price). Not only do you benefit from door to door service, just imagine the spectacular views of the French Riviera you'll be enjoying from the incredible flight over the bay. 
So there you have it, from budget-friendly to splashing the cash, the four options available for travelling from Nice Airport to the glorious city of Monaco. Who knew there would be so many options?! If you fancy doing Monaco in style, we can't recommend the helicopter enough, the view is really spectacular and would make the most amazing Instagram story (come on, who can say they've taken a helicopter to Monaco!?) 
If you're spending a few days in Monaco, why not join us on our Walking Tour of Monaco? It's a great way to see the city and ensure you tick off those must-do hotspots in the city. Our guides are experts and will surprise you with their knowledge of Monaco and its history.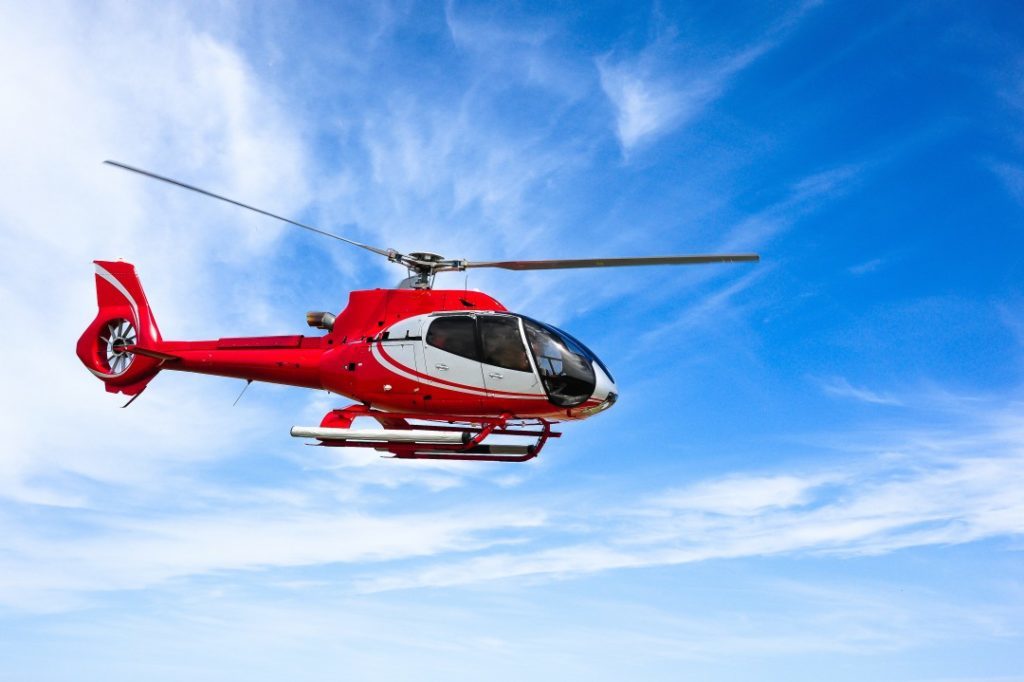 Discover our other guides :