The Original Nice-Pub-Crawl. The hottest party of the year!
NICE PUB CRAWL
During your Nice-Pub-Crawl, we have one major aim, to give everyone a great night out in Nice. Actually, much more than just "great". We want it to be the night that, on the morning after, you say, "Wow, we had a blast!!"
Come and party with us as we take to the pubs and bars and end the night in one of Nice's Best Night Clubs. Here is your ticket for a really good night out! If you want to know the best places to go, don't worry we have it all covered.
So, come and hang out with us. Join us as we party our way through some of Nice's best nightlife!
Awesome hosts make the Nice Pub Crawl a smash hit
If you want to party and meet new people then this is for you. We guarantee free entry to venues, crazy games, free shots, amazing drinks deals and best of all we help you meet, mingle, dance and party all night long.
It's so much more than just a night out
Nice Bar Crawl will create everlasting memories of a fantastic time when you met new people for the first time and just laughed and laughed. Ever tried playing French Paquito, Flip Cup, Body Shot or Limbo? We guarantee you will never forget the fun!
Nice at night is an eclectic mix of sights and lights. From the sounds and smells of its Italian roots in the Old Town to the pulsating clubs on the Promenade, there is something special for everyone.
WHERE TO MEET UP FOR THENice Pub Crawl
From Tuesday untill saturday we meet at Le Loft my House, 49 Rue de l'Hôtel des Postes, 06000 Nice. We will be waiting for you there between 21h00 and 22h10 and afterward, we move on to the next bar. From Sunday untill Monday we meet at Villa St exupery 6 rue sacha guitry 06000 Nice from 21H00 untill 22H15
Running Late ! From Monday untill Thursday we'll be at Villa St Exupery from 22H25 untill 23H00 and from Friday to saturday will be at Chupito Loco 7 rue raul bosio 06000 Nice
Nice Pub Crawl – SEASONAL VARIATIONS
March and April: every Tuesday, Thursday, Saturday

May, June, and September: every Tuesday, Thursday, Friday, Saturday

July and August: every Monday, Tuesday, Wednesday, Thursday, Friday, Saturday, Sunday

October: every Tuesday, Thursday, Saturday

December: every Saturday.
Nice Pub Crawl, Special New Year's Eve event, 2019.
See separate details.
YOU READY FOR OUR Nice Pub Crawl?
How it works. Nice Pub Crawl starts out at le loft Bar then we go on to various stops for drinks, games, and more fun stuff at a range of venues. We end up at one of Nice's biggest and best clubs and the rest, as they say, will be history.  A great party needs great party people, and at Nice Pub Crawl we have some of the best. They're the fun ones in the red tee-shirts who will welcome you, explain the plan and introduce you to all the other people. At each bar, you'll get a FREE welcome shot, drinks deal and free entry.
Nice-Pub-Crawl, practical stuff you need to know.
You're going out for the night in Nice so there is a dress code of course. We want you to have a wonderful time so please bring your best look and all will be well. Strictly, no flip- flops, tracksuits, football shirts, swimming shorts or tank tops. That said, it's fairly laid back and casual.
Do please note that arriving late means you will miss out one venue and one free shot.
There are limited spaces available each night, so we recommend that you book online in advance.
You must be over +18 years, old but 80 is fine too. We really believe that you're never too old to have a fun time.
We also do bespoke and original parties for private clients, groups, and corporates. Contact us anytime to see how we can put some fun into your next project.
PRICING
20€ payable in cash at the first venue
PRICES INCLUDE
visit 4 bars & 1 club٭ (weekend)

hen and stag party bookings – free place for the bride or bridegroom

private hen & stag party add 90€ for our awesome private guide

private hen party & stag party – stripper show – 250€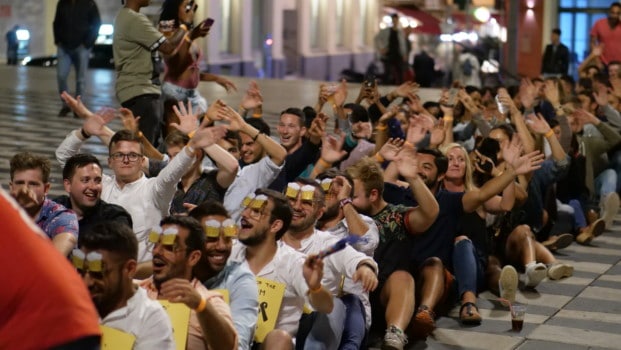 Paquito Game with Riviera Bar Crawl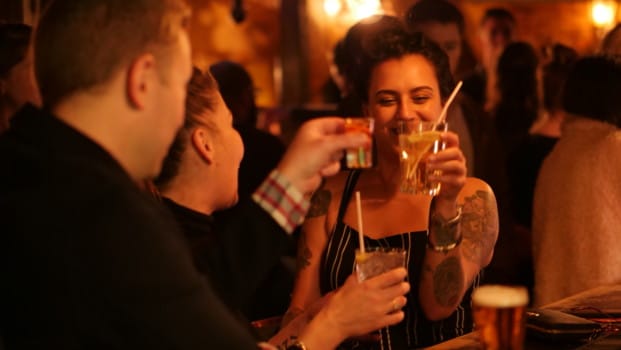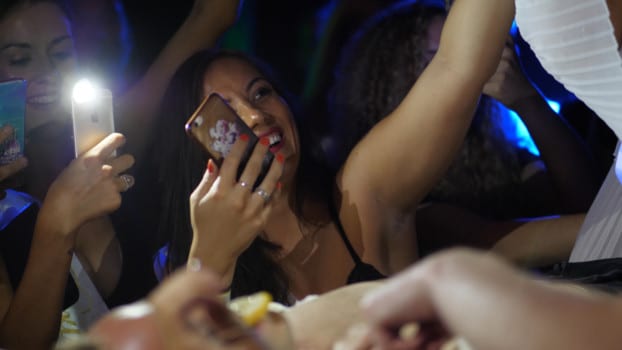 The Best Party on Cote D'Azur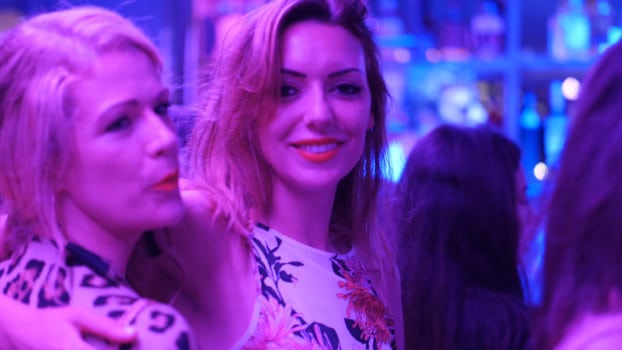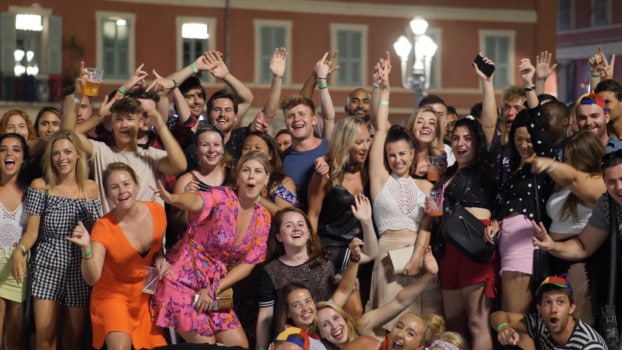 Bachelorette Party in Nice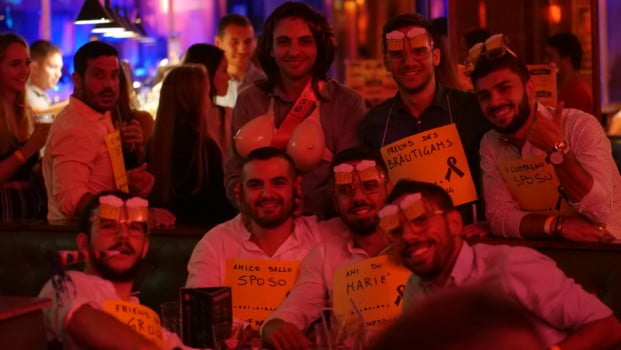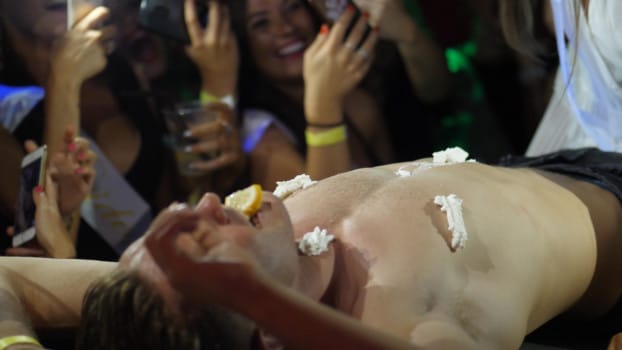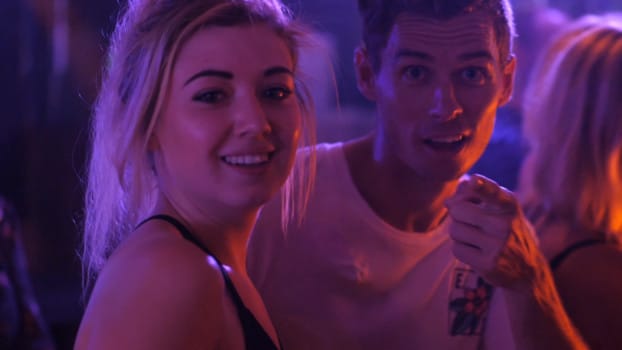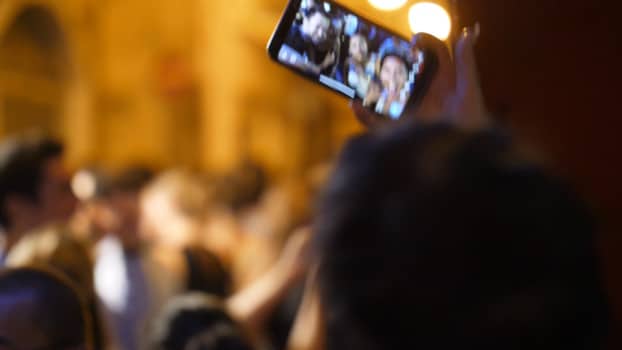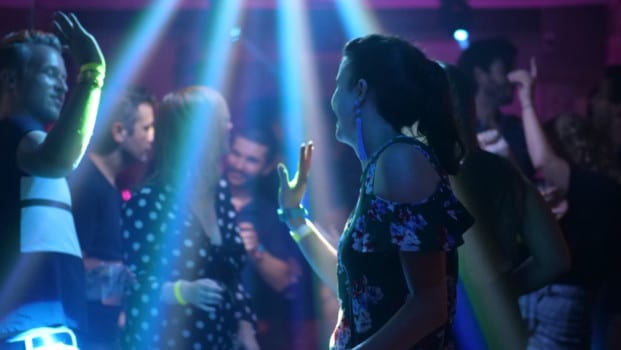 Let's Dance! The Night Is Still Young!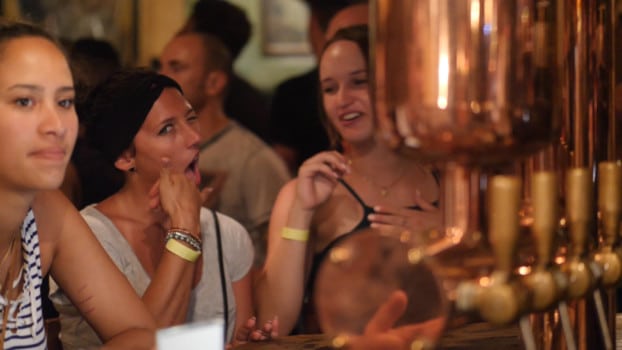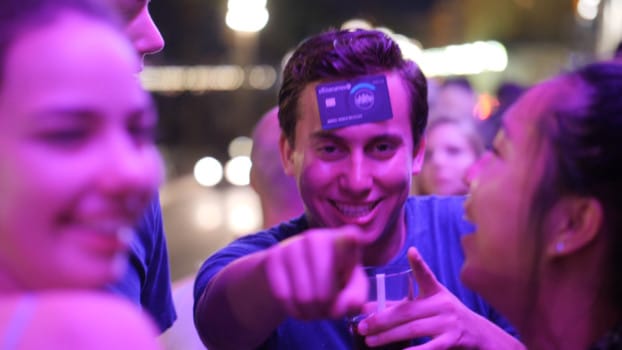 Riviera Bar Crawl has Your Credit Card!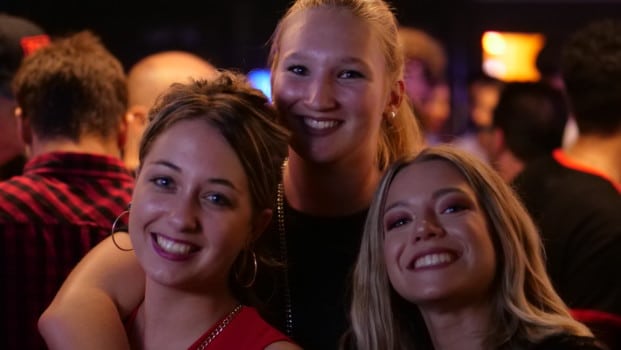 Make New Friends With Riviera Bar Crawl

DISCOVER SOME OF OUR EXCLUSIVES TOURS AND ACTIVITIES