Where You Can Travel To From Nice
It's not difficult to see why many people are visiting Nice. The weather is awesome with lots of good food to make your trip pleasant. If you really want to know where you can travel to from Nice, this guide is surely for you.
Nice is the perfect base for touring tinier towns and cities of the French Riviera – also known as Côte d'azur.
 In addition, if you are touring the whole of France, it is an ideal place to stop by. There are large beaches and the perky Old Town is an amazing site to behold.
This guide will expose you to where you can travel to from Nice and how to get into the city. You will also read about how to get around, what to do, how much to budget and so on.
How Much To Budget For Nice !
Nice budgeting can be very tricky but with proper planning, you can get along well. If you are on a backpacker's budget, you can set aside between €35 and €60 per day. You can spend more or less but this is an ideal range for you to plan.
The interesting places in Nice can be seen within two days. Also traveling from Nice is very easy and quick. You can spend more especially in you want to visit other places in the French Riviera like Monaco – Monte Carlo and Cap Ferrat. In addition, there are many inland cities that can be accessed with ease from Nice.

The Good and Bad of Nice
Like every other city, Nice has its share of good and bad sides. We share some of them so that you will be able to have an idea of what to expect.
Nice city has good weather with about 300 days of sunshine in one year. The food here is amazing with both French and Italian cuisines. The local delicacies are also irresistible. Plus, in Nice you can find the second best ice cream shop in France.
Furthermore, its natural views are incomparable and that is why great artists, like Pablo Picasso and Henri Matisse, lived there. The beaches are also stunning and there are lots of hiking opportunities. It is the best base to explore the whole of the French Riviera.
Just like every other major city in Europe, Nice can be overcrowded during summer. The beaches are also rocky, hence, you should be prepared to go with your sandal if you want to have a stroll.
The summer heat can turn you off, especially if you are considering hiking and a long walk. The Old Town – vieux Nice can be a bit boisterous at night and you may need to keep your windows closed.
Getting Into Nice
Situated in the northern part of the city is the Nice-Ville Train Station. About 5 minutes walk from the stadium is the Nice Tram which will convey you to Old Town and close to the beach. Your trip to Old Town should not take you more than 20 minutes.
The city's airport is Aéroport Nice Côte d'Azur and situated a few miles from the city centre. A taxi ride to the city centre costs €32 and you can take an airport bus for just €6.
Some city buses can also connect you to the city centre for just €1.5 but they are usually slow. Uber is very popular in the city and you should be ready to pay between €20 and €25.
Getting Around Nice
Getting around Nice is a stroll in the park with the bus and tram. Tickets cost €1.50 for one ride and you can get an unlimited day ticket for just €5. Tickets can be purchased from the diver or automatic machines.
Taxis and Uber are also available but a taxi ride can be on the high side. You can also rent a car if you can afford to do so. There is a bike sharing programme known as Velocity Bleu which gives you the opportunity to pick a bike from one of the many stations in the city
Day Trips from Nice to Nearby Towns, Islands and Sites
Staying in Nice for your vacation can open you up to other cities and towns in the French Riviera. Here are some top places you can travel to from Nice. 
Antibes is a stunning place to travel to from Nice and it's just a short train ride away. There are great places to see in this town including daily covered market when you can buy fresh vegetables, fruits and flowers. 
You can visit the former abode of Picasso, Chateau, and see his splendid ceramic collection. Furthermore, you can hang out at the small bars in the narrow streets and have a feel of the Old Town.
One of the most classy yacht marinas in the whole of Europe is located in Antibes. You will see many of these multi-million dollar yachts getting in and out of the harbour. Some of them are anchored offshore waiting for the right time to go onshore.
You will love the view of villas at Cap d'Antibes and many of them are owned by the upper class. A drive around will expose you to splendid sea views and you should not forget to stop at Garoupe lighthouse.
There is also a church on top of the Cap with superb pine trees. This little fisherman's church has models of ships as well as memorial plaques. These models are presented by sailors who have survived sea storms as a thanksgiving. On the other hand, the plaques are for the remembrance of those lost at sea. If you feel like you want to know more of a history and interesting facts while exploring the city, I recommend to check out the Antibes free walking tour.
Another amazing place to see in Antibes is the Juan-les-Pins. Every July, a jazz festival is held here and it is one of the greatest in France. You will be opportuned to feel the radiant Mediterranean waters, bars, sandy beaches, restaurants and shops.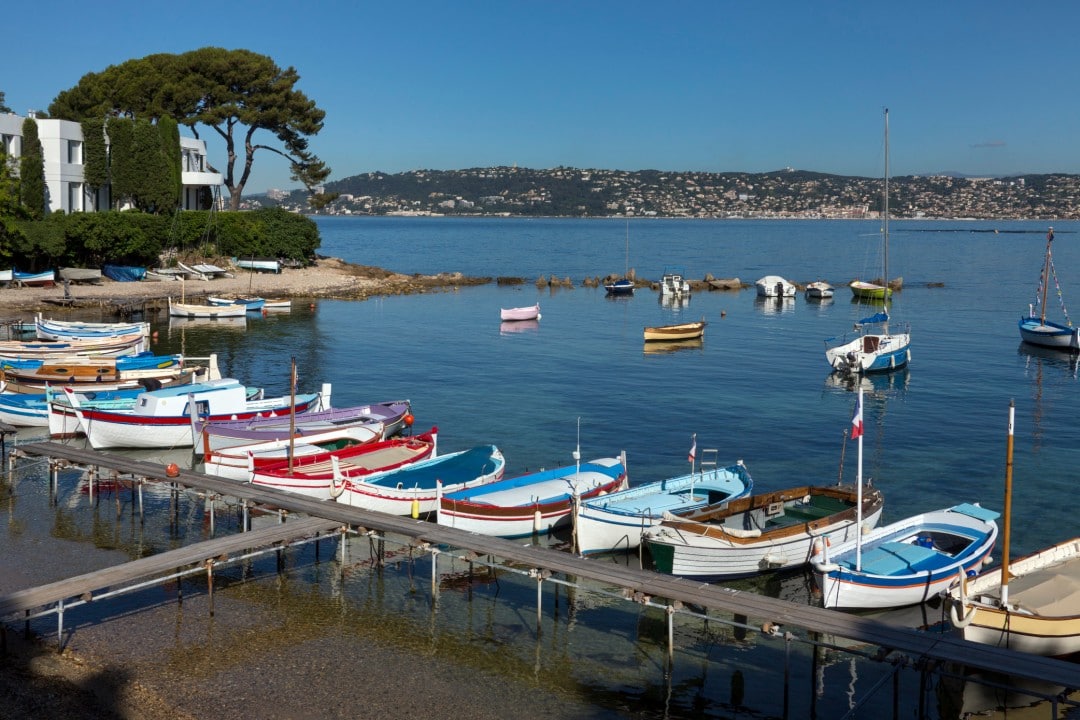 Cannes is well known for its glamorous, yearly film festival. It is a crucial convention city with beautiful hotels and international shopping centres. It is usually referred to as the 'Pearl of the Riviera' and taken a side by side with Beverly Hills.
Cannes began as a quiet fishing village but transformed by a Brit, Lord Brougham. Today, the city is packed full of various tourist attractions. The eastern part is well known for shopping with the famous shopping festival held every Easter.
You can stroll on Croisette which happens to be the most tasteful seaside promenade I the whole of Europe. There are so many luxury hotels along this promenade with so much to eat and drink. You will love the Carlton or Hotel Martinez when the upper class can be found.
Furthermore, you will find old Cannes scenes at Le Suquet with real old streets, watchtower and castle. It is a perfect place to be if you are planning a vacation on that part of the world. The Musée de la Castre is an art museum in the city with ethnographic and archaeological artefacts from all parts of the world.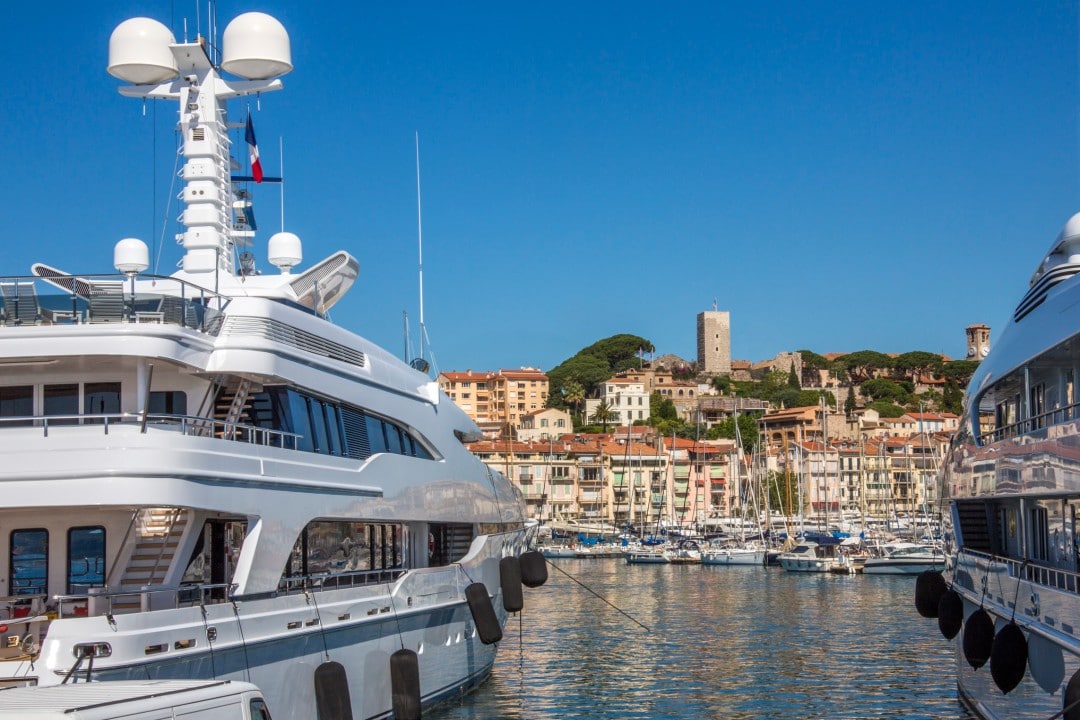 Isles de Lérins off the Cannes Coast
Iles de Lerins are two quiet islands off Cannes. If you are looking for a place to have a quiet time after a stressful day at Côte d'Azur. St. Honorat remains a sight to behold and the Benedictine monks are on ground to receive you for Sunday Mass. You can arrange for a spiritual retreat if you desire more peace.
St-Paul-de-Vence is a hilltop village that was made a royal town in the 1500s and this is still reflected in the town today. By 1920s, it became the abode for poor painters such as Modigliani and Pierre Bonnard. Picasso and Matisse also lived in the village.
These famous painters lived at the discreet Auberge de la Colome d'Or and paid their bills with their works. In today's world, Auberge is still somewhat discreet but you will need to book in advance if you want a meal or room. The walls are covered with the precious paintings of these painters and it is an amazing sight to behold.
You can easily travel there from Nice by bus number 400 which will take you straight to the village.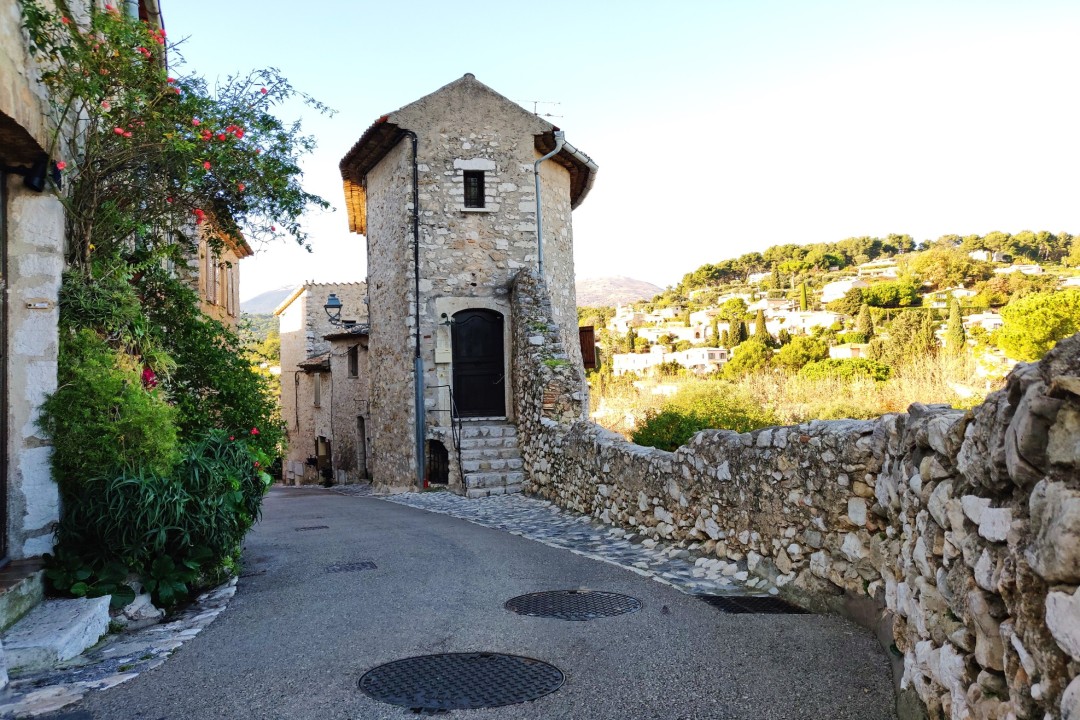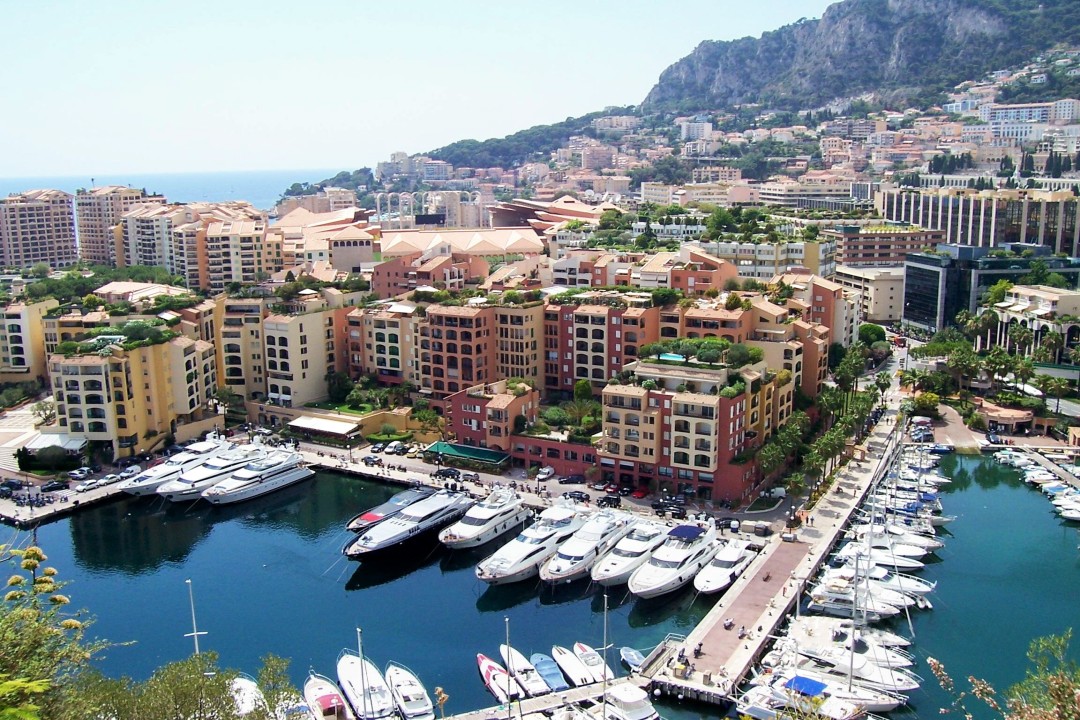 The Principality of Monaco is a small independent state populated mostly of investment bankers and gamblers. Formula 1 drivers also love to live here and the reason is not far-fetched – the tax breaks.
The place was ruled by the Grimaldi family for about 700 years with so many great tourist sights. Among these sights are the Car Museum, Jardin Exotique, Musée Océanographique (Oceanographic Museum), Naval Museum, Palais du Prince, among others.
To travel from Nice to Monaco –  you could whether take a bus number 100 and enjoy the best bus ride with splendid views on the azure cost or opt for faster way – train ride.

These gorges can be found at Alpes-de-Haute-Provence department and they are definitely worth a visit. It is France's way of copying the Grand Canyon but not as big. Travelling from Nice here is a great idea and you can lodge at the famous castle hotel known as Chateau de Trigance.
You can drive around the gorges or participate in one of the river sports below. This place is very busy in summer and if you want to have the roads to yourself, you can visit during the off season.
In addition, you can stop by at Moustiers-Sainte-Marie village which is another tourist attraction. The village is well occupied in summer and famous for ceramic factories. You can lay your hands on the great works of art but you should not expect a bargain.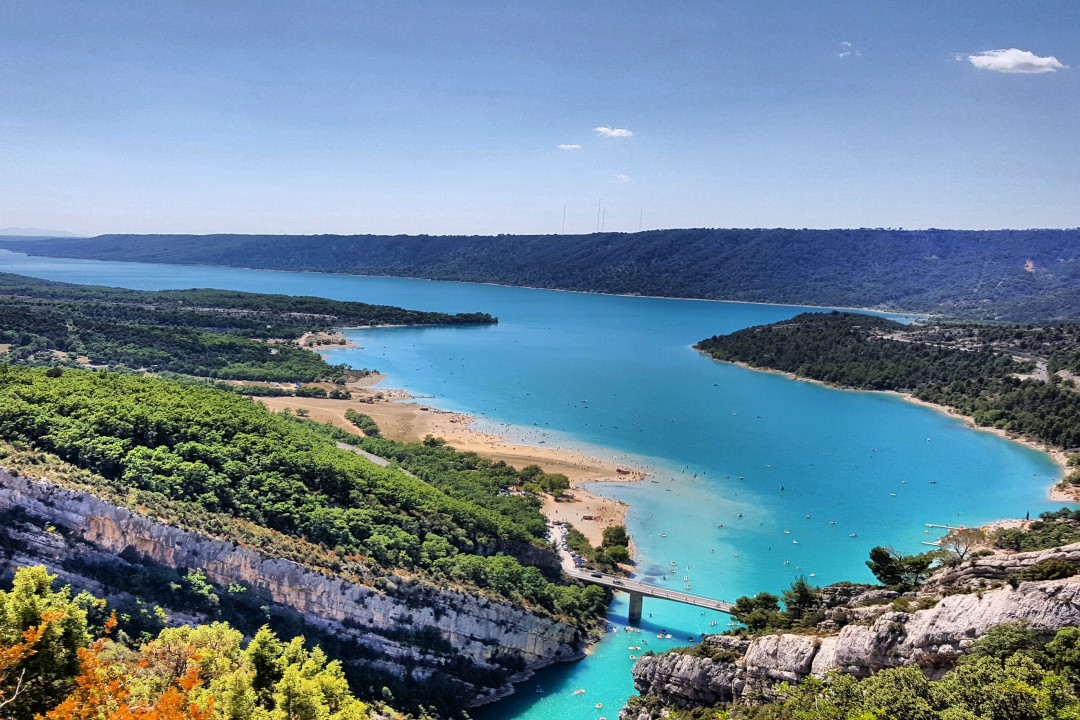 St-Jean-Cap-Ferrat is a billionaire's paradise that extends to the Mediterranean.  This is where the likes of Charlie Chaplin, David Niven and Somerset Maugham lived their high life.  
You can explore the Cap by driving around and stopping at the Lighthouse. However, the majority of the houses are concealed at the back of high gates. You can also walk around via the shaded part from Villefranche-sur-Mer with the rocky inlets below you to view.
If you miss the Villa Ephrussi de Rothschild, you won't forgive yourself. It is a pink palace critically located so that you can catch a glimpse of the sea with ease.
There are splendid rooms in the Villa with beautiful furniture. You will love the garden that extends from the major terrace with full flowers all year round. Every May, the prestigious Rose Festival is held and you can't afford to miss it.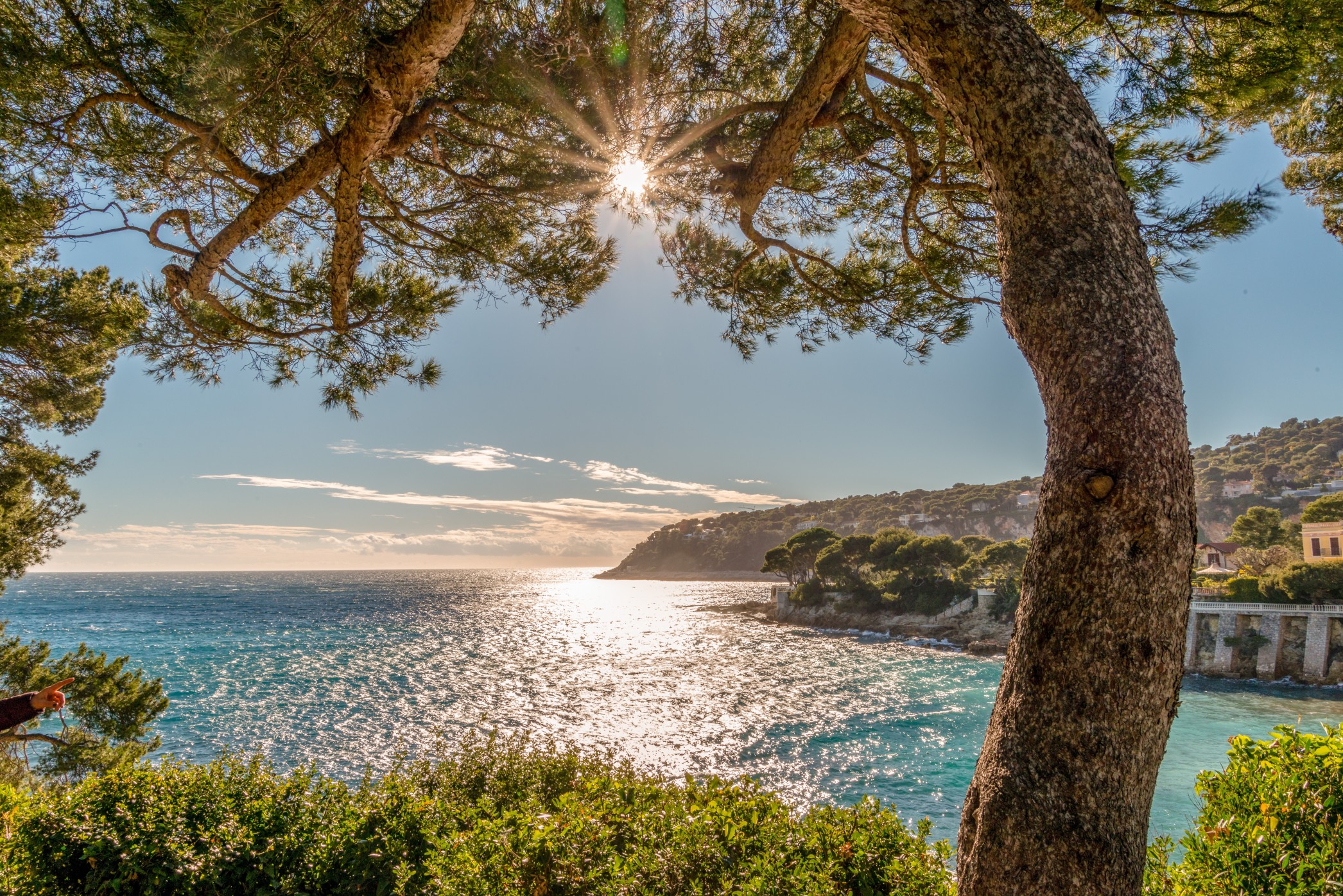 On A Final Note
It is our belief that this guide has gone a long way to help you discover where you can travel to from Nice. However, your tour of Nice cannot be successful without a reliable touring company. Hence, you should try as much as possible to choose the right company.