Best Beaches in Nice, France
Top 10 best beaches in Nice – France
If you really like lucid seas and long pebble seafronts, you can't get it better elsewhere than Nice. Hence, the 10 best beaches in Nice France are compiled so that you will be able to make the right choice.
Our list is a product of thorough research because we don't want you to make the wrong decision. Your trip to the French Riviera should be enjoyed to the fullest and Nice can boast of top appealing beaches. Here are the 10 best Nice beaches.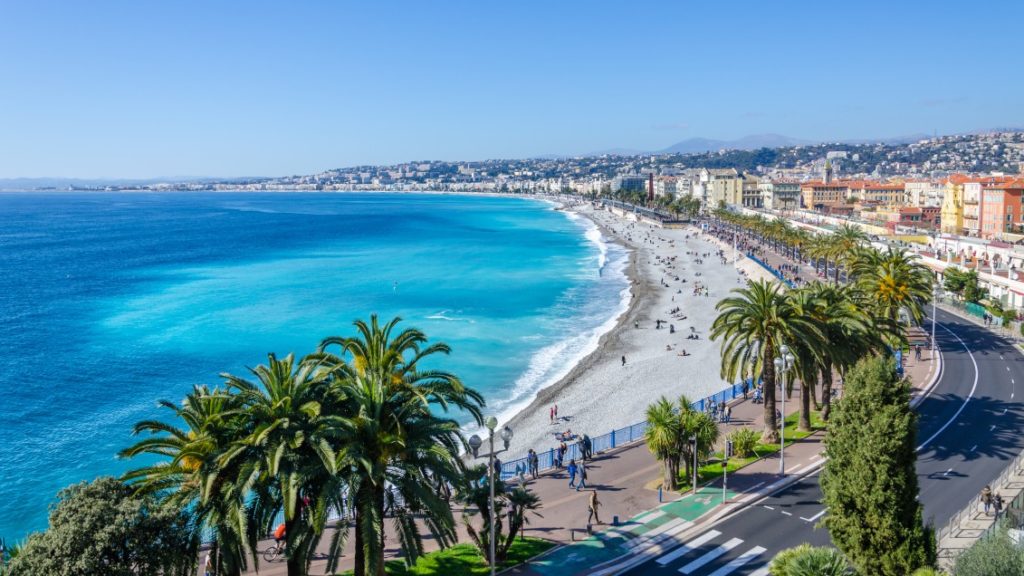 1. La Réserve
La Réserve is one of the coolest beaches in Nice France. It is a local favourite located on the eastern part of the city. It is one of the public beaches in Nice but not very popular.
You can stroll down to this beach from the city centre but can be crowded due to its small size. However, its aloofness from the major area is an advantage as it offers a more relaxed atmosphere.
2. Plage Beau Rivage 
Plage Beau Rivage is one of the top beaches in Nice. It is a private beach and the biggest in the French Riviera. It is situated at the lowest point of the Old Town and has many modern amenities.
You can enjoy a nice meal at the  beach restaurant – gourmet – which is about 30 feet from the seashore. There is the luxe lounge bar when you can have a drink in the hot summer afternoon.
3. Blue Beach
Blue Beach is also a private beach in Nice. It is opened all year round and close to top hotels in the city. Hotels like Negresco as well as Palais de la Méditerranée on the Promenade des Anglais.
Blue Beach is an ideal place to be for you and your family. Your kids would love the swimming pool, water sport activities, trampoline and many other attractions.
4. Villefranche-sur-Mer
This beach isn't directly in Nice per se, but it's definitely worth mentioning. Villefranche-sur-Mer is a small village right next to Nice, just 20-minute bus ride from the city centre. It is one of the greatest beaches in Nice area. If you want to catch sea-fun on the French Riviera, this is the best place to be.
If you desire a classy beach scene and glamour, Villefranche is ideal for you. With enough space and so many restaurants as well as ice cream stands, you may not get better fun elsewhere. The best part about this is, that the pebbles filling the beach are tiny and therefore, much more comfortable than its big counterparts on the beaches in Nice.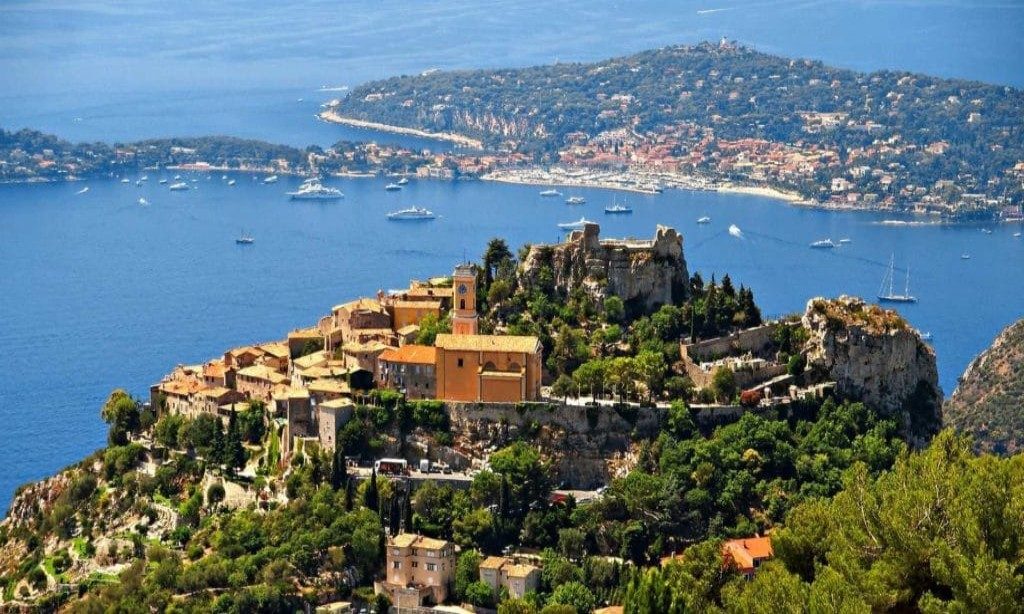 5. Castel Plage
Castel Plage is one of the private beaches in Nice and situated by the Baie des Anges. It is a place to be if you desire privacy because it does not usually witness too much crowd.
Castel Plage can boast of modern, charming facilities for fun seekers. The sun loungers are state-of-the-art and the restaurant is ground to provide your favourite foods and drinks.
6. Opéra Plage
Opéra Plage is the oldest private beach in Nice and has been in existence since 1889. It is managed by the Maiffret family and has been providing charming services to tourists from far and near.
The reputation of Opéra Plage has made it be one of the best in the city of Nice. With a modern restaurant, swimming costume collection and first-class massaging service, this is surely the best place to be.
7. Ruhl Plage
Ruhl Plage is another beach managed by a family. If you will be visiting with your family, this is surely the best place to be. You may not get a better deal elsewhere.
Kids will be entertained in the saltwater pool while there are 80 private cabins for you to have hot showers. A restaurant is on the ground to serve delicious meals and tasty drinks.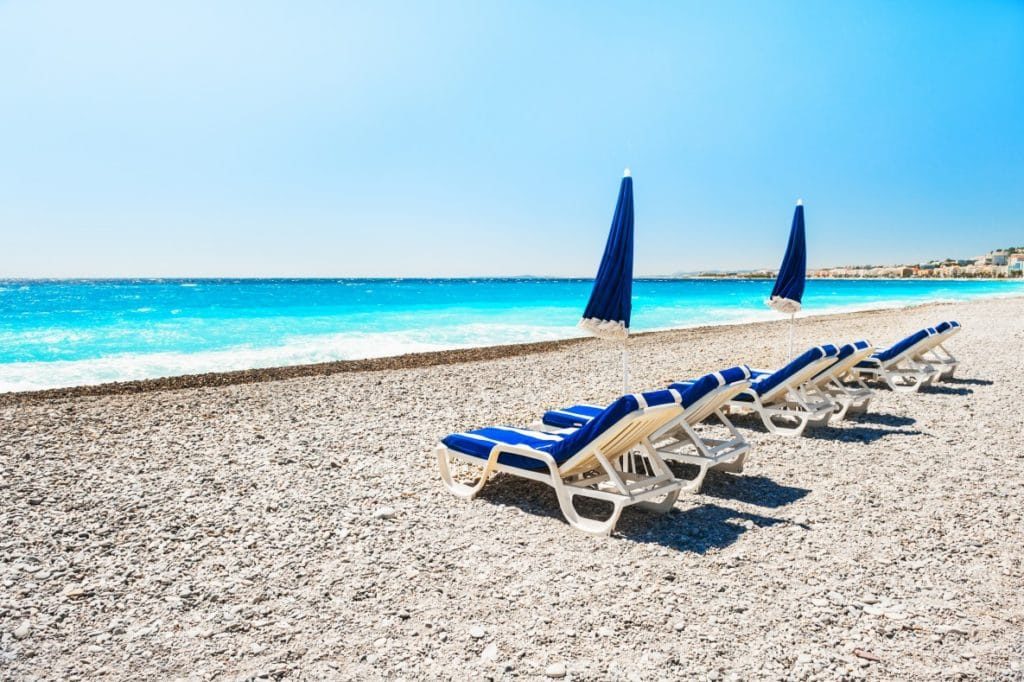 8. Coco Beach
Coco Beach is a free public beach with many locals having fun. It can be deserted at times and some other times heavily crowded.
Even though it is free, there are lifeguards on the ground to protect fun seekers. You will enjoy the dishes at the restaurant.
9. Le Galet
Le Galet is opposite Albert-ler Gardens and offers foods as well as drinks in addition to a cosy beach setting. The design of this beach is Italian and you can't help but catch fun to the fullest.
In addition to the fresh that is provided at this beach, you will also get access to various social events. The high point is the February carnival march past.
10. Le Voilier Plage
Le Voilier Plage is a blend of public and private beach. On the public side, you will get access to the sea and a cold shower.
The private side of the beach offers hot showers and a playground for the kids. There is also a restaurant that is open all-year-round which provides delicious cuisines.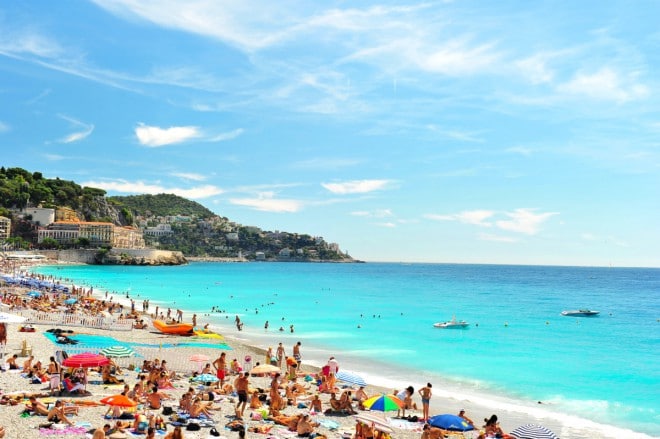 Final Notes
Your trip to the French Riviera is not complete without visiting the best beaches in Nice France. This guide will go a long way in helping you to enjoy your stay in the city. Join our free walking tour in Nice to know why the beaches in Nice are pebbled, and many more interesting things.