Provence France
Provence-Alpes-Côte d'Azur (often referred to as Provence) is one of 18 administrative regions in France. It can be found in the country's south-east corner, bordering along the French-Italian frontier. Many consider Provence to be the most beautiful region in all of France. Hence why it attracts over 20 million tourists annually.
In particular, Provence is home to the famous French Riviera, a region renowned for its picturesque landscapes, enriching history, unique culture, stunning weather and delightful cuisine. Its capital city of Nice is France's second most popular tourist destination after Paris. Attracting over 5 million visitors despite being a relatively small city.
How far is Provence from Paris?
As Provence is located in the south and Paris in the north, it can be quite the trek. But then again, it depends on where you're going! If you're heading to any of the cities along the French Riviera, you should expect a 5 hr train journey. Or, you could always just hop on an hour-long flight to Nice Côte d'Azur Airport! Its even probably cheaper than the train if you get a good deal.
What to do in Provence?
The great thing about Provence is that its full of so many fantastic attractions and opportunities. The sky's the limit! Want to go on a ski trip on the snow-capped slopes of the Alpes? Well Provence has over 47 ski resorts for you to choose from. Or would you prefer to bask in the glorious Riviera sunshine on some on Europe's most beautiful Mediterranean beaches? Because you can do that too.  If you want, you can even do both in the same day! With the ski resort of Isola being less than an hour's journey from Nice's stunning beaches, enjoy the best of both worlds.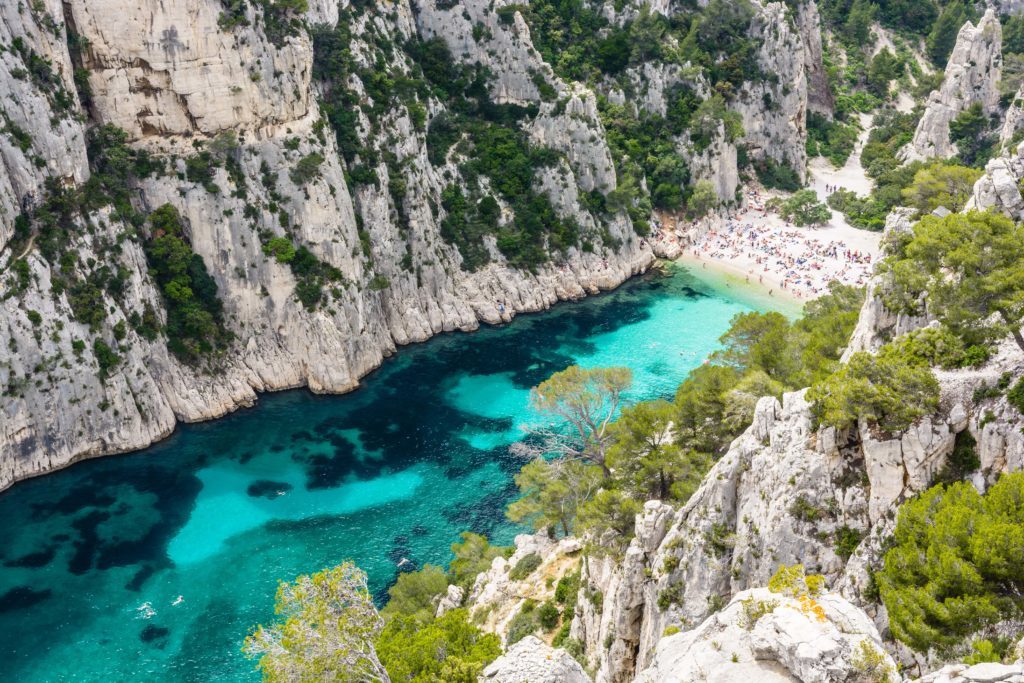 When you're also this close to so many bodies of water, it would be a waste not to take advantage of it. Provence is full of enchanting lakes, scenic river gorges and open Mediterranean ocean, all perfect for water-based activities! Take the Verdon Gorge for example. The most beautiful and famous gorge in all of Europe, it's a great spot to take a boat out onto the lake or go kayaking through its interlocking valleys. Or even try your hand at Canyoning down the riptides of Nice's Gorges du Loup. And while you're here, why not give Stand-Up Paddling a go? Afterall, its not everyday you get to vacation in Provence, so why not make the most of it?! Life is about experiences. And you don't experience anything without trying something new and putting yourself out there.
Also on the topic of Provence's many lakes bays, we can't forget about the Calanques de Figuerolles and the Calanques de Cassis. A 'Calanque' in French refers to a cove or rocky inlet. Those found in the communes of La Ciotat and Cassis are some of the most beautiful in all of Provence. Vibrant blue waters surrounded entirely by large raggedy cliffs to form a sheltered bay. Take a boat out onto the ocean or simply relax on the beach. If you're looking for that little patch of paradise, then either of these two destinations should be at the top of you list
One of Provence's most notable features is its unique culture. So it would be a waste not to learn as much about it as you can about it while you're here. And what better way to discover the history and culture of a city than with a Guided Walking Tour?! Following an expert local guide, you'll not only discover a side to France that you never knew about, you'll also uncover the best sights and hidden gems that Provence has to offer!
Or, if you'd like to make the most out of your time here in the south of France, then we highly recommend taking advantage of our Private Tour option! Enjoy the benefits of having your very own personal guide and customize your perfect day out. Want to stop for lunch halfway through to enjoy some delicious local cuisine? No problem! Or want to visit more than just one amazing French city? Well then, we're more than happy to accommodate your requests!

When does Lavender bloom in Provence?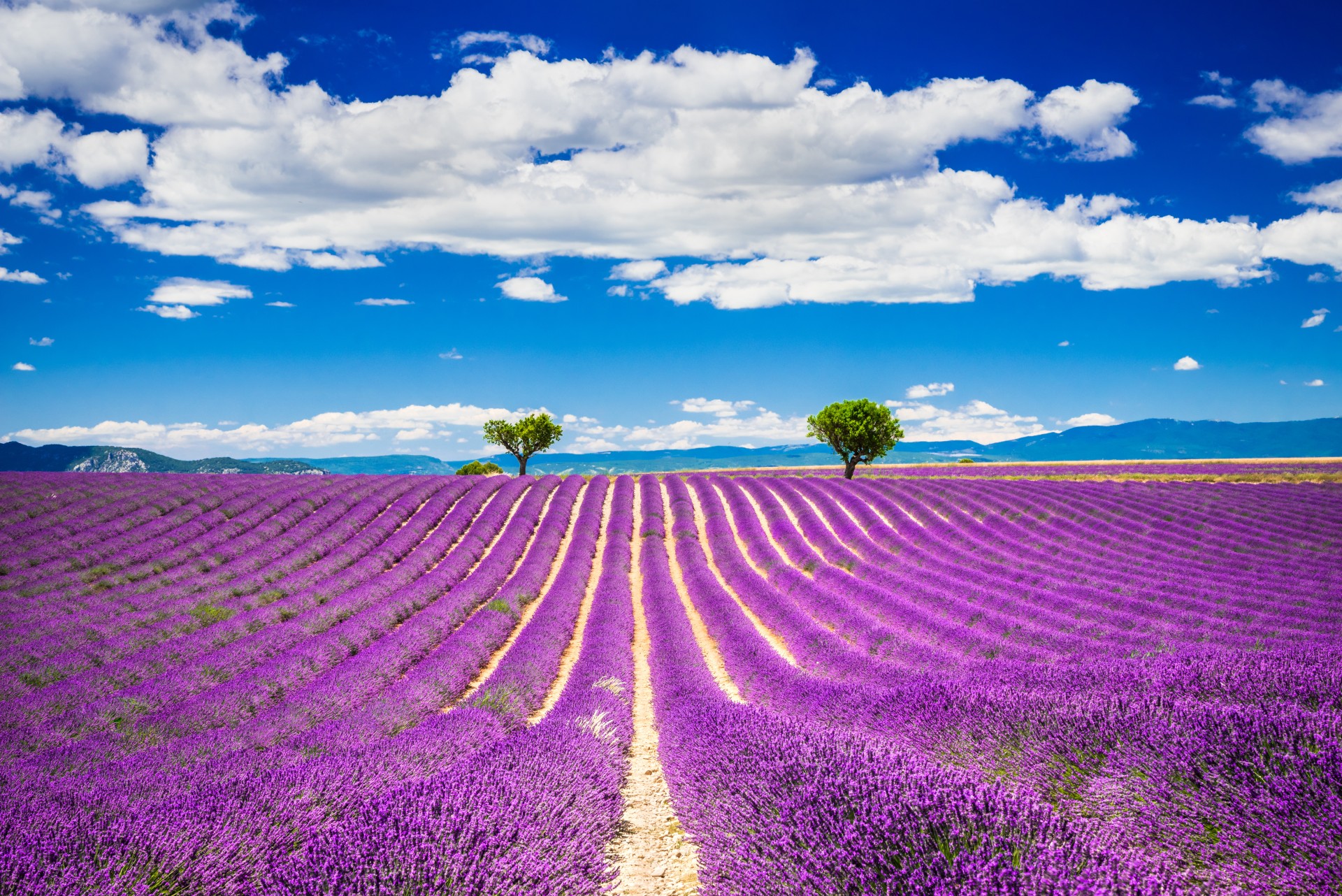 Possibly one of the most popular attractions that bring visitors to Provence is its Lavender Fields. Which is no real surprise. Afterall, Provence is home to some of the most famous and most breathtaking lavender fields in the world. Most of the region's lavender farms lie a little more to the north in area's such as Valensole, Sault and Luberon. So if you have your heart set on visiting this vibrant fields, then consider staying somewhere like Aix-en Provence, a beautiful university town which is pretty central to all three lavender farms.
Further south, you'll find the world-famous lavender fields of Grasse. The city if Grasse in particular is known for its perfume industry. Hence how it received its reputation as the perfume capital of France. Grasse is the most southerly region in which lavender flowers are grown. Because of its location, it's also the lavender region with the best weather. It is a part of the French Riviera afterall, a region which benefits from up to 330 days of annual sunshine.
Unfortunately, lavender season is not a year-round event. July and August are peak season for lavender plants. However, you may be in luck during mid-June as well depending on the year's rainfall. Even in September the lavender isn't entirely out of bloom. Plus, September may even be a better time to visit if you're hoping to avoid the crowds.
Provençal Cuisine – What is Herbes de Provence?
Cuisine here in Provence is rather unique and signature. The region has come up with some of France's most renowned and delicious dishes. Ratatouille for example originated right here in Nice. As did the rather famous Niçoise salad. Socca is yet another popular dish here in the south of France. A crispy chickpea pancake, its an ideal little snack throughout the day.
But something even more specific that Provence is known for is its combination of herbs. Herbes de Provence is a carefully selected blend of savory, marjoram, rosemary, thyme, oregano and even lavender. Its uses are diverse, but its overall outcome is always the same: a delicious flavouring that will have your mouth watering!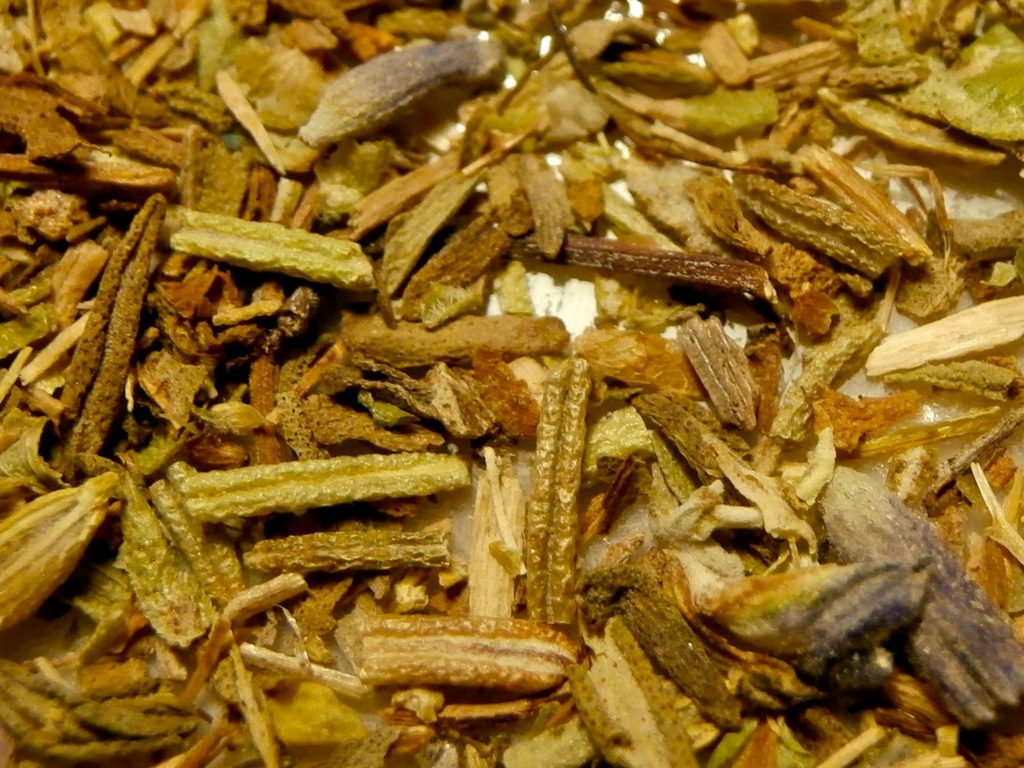 If you want to get to know the food scene of Provence a little better, then taking part in a Food Tasting Tour is a great opportunity for you! Enjoy up to 15 tastings of some of the best local dishes the Cote d'Azur has to offer. Or discover the great taste of France with a Wine Tasting Tour! Either way, you can be sure to go home with a satisfied palette.
Where to stay in Provence?
On the French Riviera
Provence is just full of so many wonder towns and cities. So whether you're searching for a little hideaway up in the mountains or somewhere bustling with constant activity, then you're not stuck for choices. The most popular place for tourists to stay is anywhere along the French Riviera. For starters, the transport lines here are amazing, making everything no more than a stone's throw away. Even better still, transport here in the south of France is so inexpensive compared to most other European countries. Would you believe that an ordinary bus service only ever usually costs EUR 2?!
What's more, the Riviera also has the best of both worlds in terms of tranquility and liveliness. If you choose to stay in Nice or Cannes for example, you can be sure to find constant cheeriness and entertainment from morning til night. However, if you're searching for a bit of an escape, then the village of Antibes which lies between the two large cities is the perfect little spot.
Outside of the Riviera
Outside of the Riviera however, there's equally as many dream destinations. Take Aix-en-Provence for example. Primarily a university town, Aix-en-Provence is a city of architectural magnificence! Just 31 km north of Marseille, it contains stunning Gothic-style buildings from as far back as the 16th century. A great place to stay if you're planning on visiting the Provence lavender fields. But, it's also a great spot if you're hoping to visit the world-famous Verdon Gorge as well. Several tour companies organise guided day tours from Aix-en-Provence to the nearby medieval towns of Moustiers Sainte-Marie, before heading to the breathtaking turquoise blue lake of the Verdon Gorge. Its simply an unmissable experience!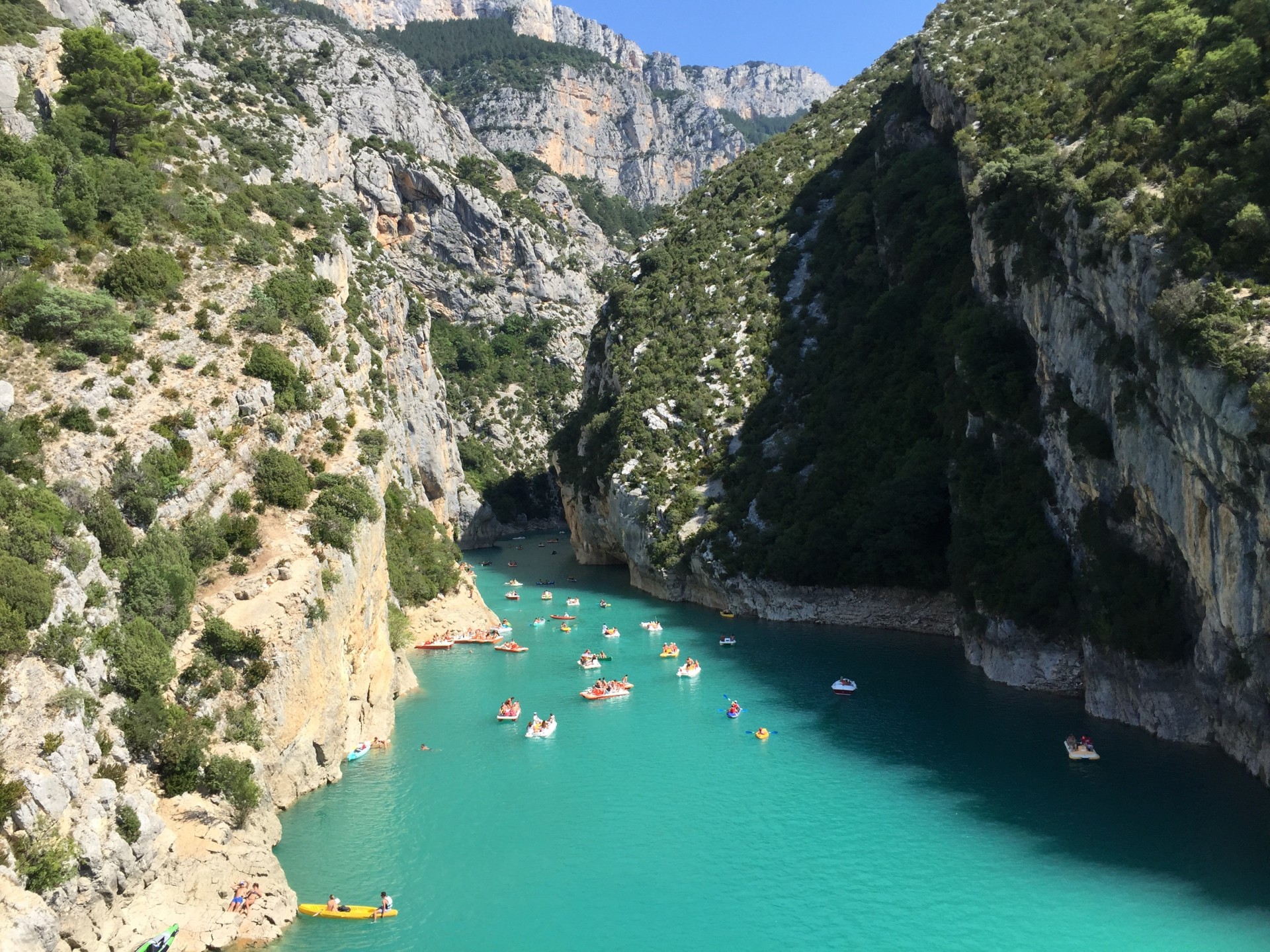 Les Baux-de-Provence is yet another great option. This ancient medieval town sits spectacularly atop the Alpilles Mountains, overlooking the entire surrounding Provençal area. Voted one of the most beautiful villages in France, it is offers amazing attractions both in regards to Art and Historical ruins and monuments.
Or why not consider staying in the ancient city of Avignon. Once the seat to Pope of the Catholic Church, the city has been a UNESCO World Heritage site since 1995. The city is home to many enchanting historical monuments such as the Palais des Popes, the breathtaking Avignon Cathedral, and of course, the world-famous Pont d'Avignon (a 12th century medieval bridge which stretches out into the middle of the Rhône River). Avignon is also a great place to stay thanks to its proximity to some other must-see attraction in the Provence-Alpes-Côte d'Azur region. For example, its only an hour away from France's very own Colorado! 30 hectares of mountainous terrain, red ocher sand, fairy chimneys and hiking trails with amazing views.
So no matter where you choose to visit here in Provence-Alpes-Côte d'Azur, you can be sure to have one of the most memorable experiences of your life. We only have one life, its time to start living it!