Amazing Verdon Gorges on the Provence – Alpes – Côte d'Azur Region Sud
It's rare to find someone who has never heard of the Provence – Alpes – Côte d'Azur region. After all, it is the most beautiful region in the whole of France. Located in the South, this region is home to some of the most breathtaking attractions in the world. From sandy beaches to vineyards to lavender fields to ski resorts to historical sites and even exotic gardens, its every tourist's dream destination. Which explains why it attracts over 20 million tourists annually! But, without a doubt, one of the region's most stunning attractions has to be the Verdon Gorges. Considered the most famous gorge in all of Europe, visitors travel for miles just to get a look at the the enchanting turquoise river that flows between the steep limestone massifs of Col d'Allos and the Trois Eveches. It truly is unlike any other gorge on the continent.
What is the Verdon Gorge?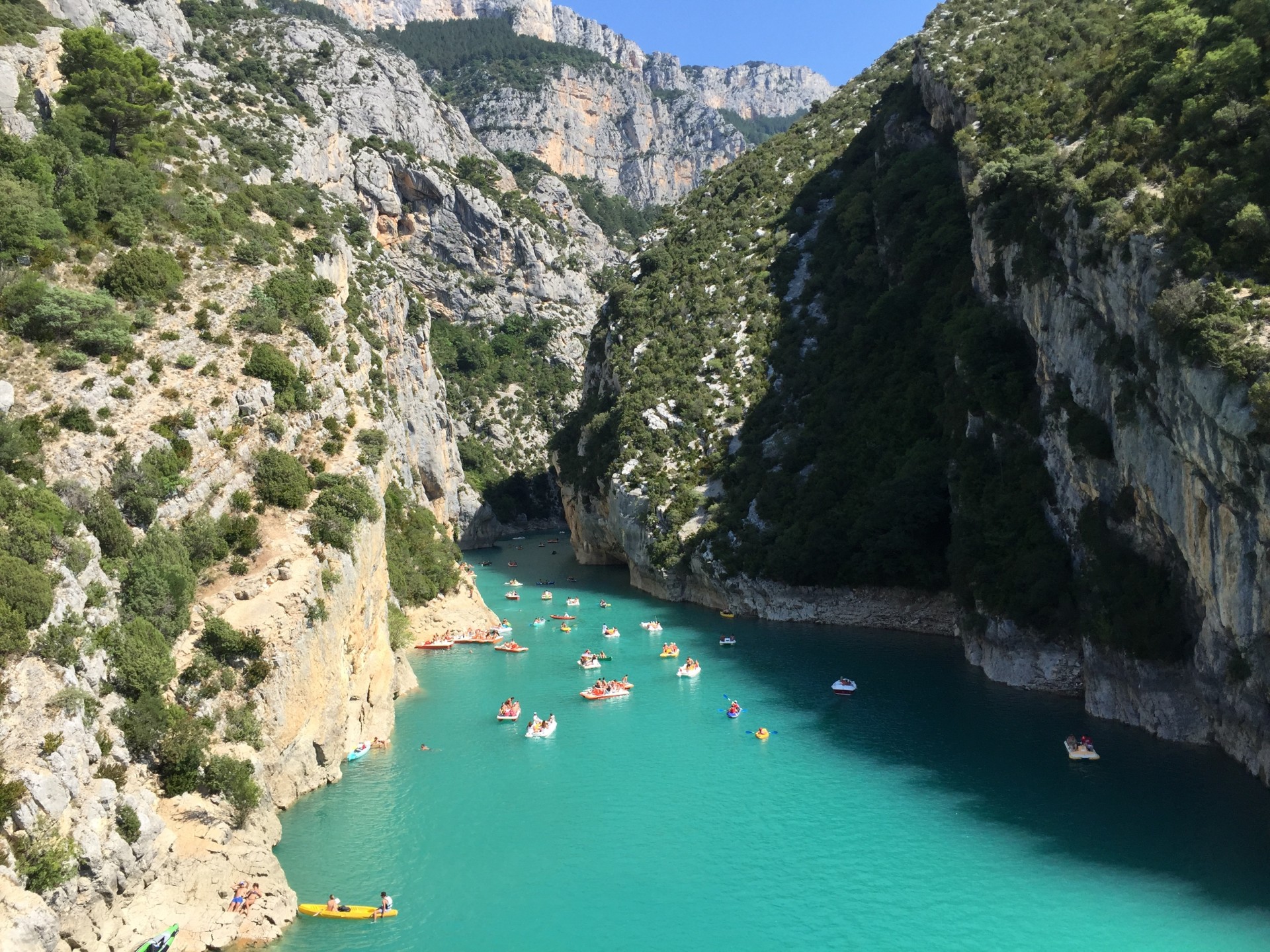 A 'Gorge' refers to a narrow valley between hills or mountains, typically with steep rocky walls and a stream running through it. More or less a river canyon of sorts. The Verdon Gorge is a particularly impressive in terms of length and depth, stretching about 25 km and with a depth of 700 metres. Which makes it the second deepest gorge in all of Europe.
Where are the Verdon Gorges?
Located a couple hours north of the famous French Riviera, the Verdon Gorge lies on the eastern plane of the Provence region. The Gorge passes through several different communes in the area. The closest towns being that of Castellane and Moustiers-Sainte-Marie.
What to do in Gorges du Verdon:
This stunningly picturesque gorge offers tourists a range of different activities. Hence why its such a popular attraction. Kayaking, water rafting and canoeing are of course some of the most popular activities. And luckily for visitors, renting crafts and equipment is super easy! Just head down to Lac de Sainte-Croix and you'll be on the water before you know it. Its also quite popular for tourists to rent boats while out on the Verdon River. The best place to rent is down along the D957 bridge in the direction of Pont du Galetas.
If you're looking to make the most out of the clear open waters but also want to avoid the crowds, then you can also do it right here in Nice! Take a Canyoning Tour through the picturesque Gordes du Loup which flows out into the Mediterranean Sea. Or try your hand at Stand-Up Paddling in the gorgeous Bay of Èze & Cap d'Estel. You can be sure you won't leave disappointed! Enjoy just as beautiful scenery, a less crowded tour, and an equally as memorable experience.
If you're interested in just chilling on the beach and taking a dip into the gorgeous clear blue river, then you'll be happy to know there's plenty of options! The Plage de Chabassol in particular is a great option. This cute little pebbled beach is close to the Boat Rental bays, but still far enough away from the main crowds. But if you're looking for sandy beaches then anywhere around Lake Sainte-Croix is a great option.
Given its mountainous terrain, hikers are immediately drawn to the Verdon Gorge. No specific part of the trek if more beautiful than the next. So where you decide to start and end your little adventure, you'll be mesmerised by the stunning views of the surrounding valleys. However, the most recommending routes are Le sentier de Martel, Le sentier de l'Imbut, Le sentier du Bastidon and Le belvédère de Rancoumas.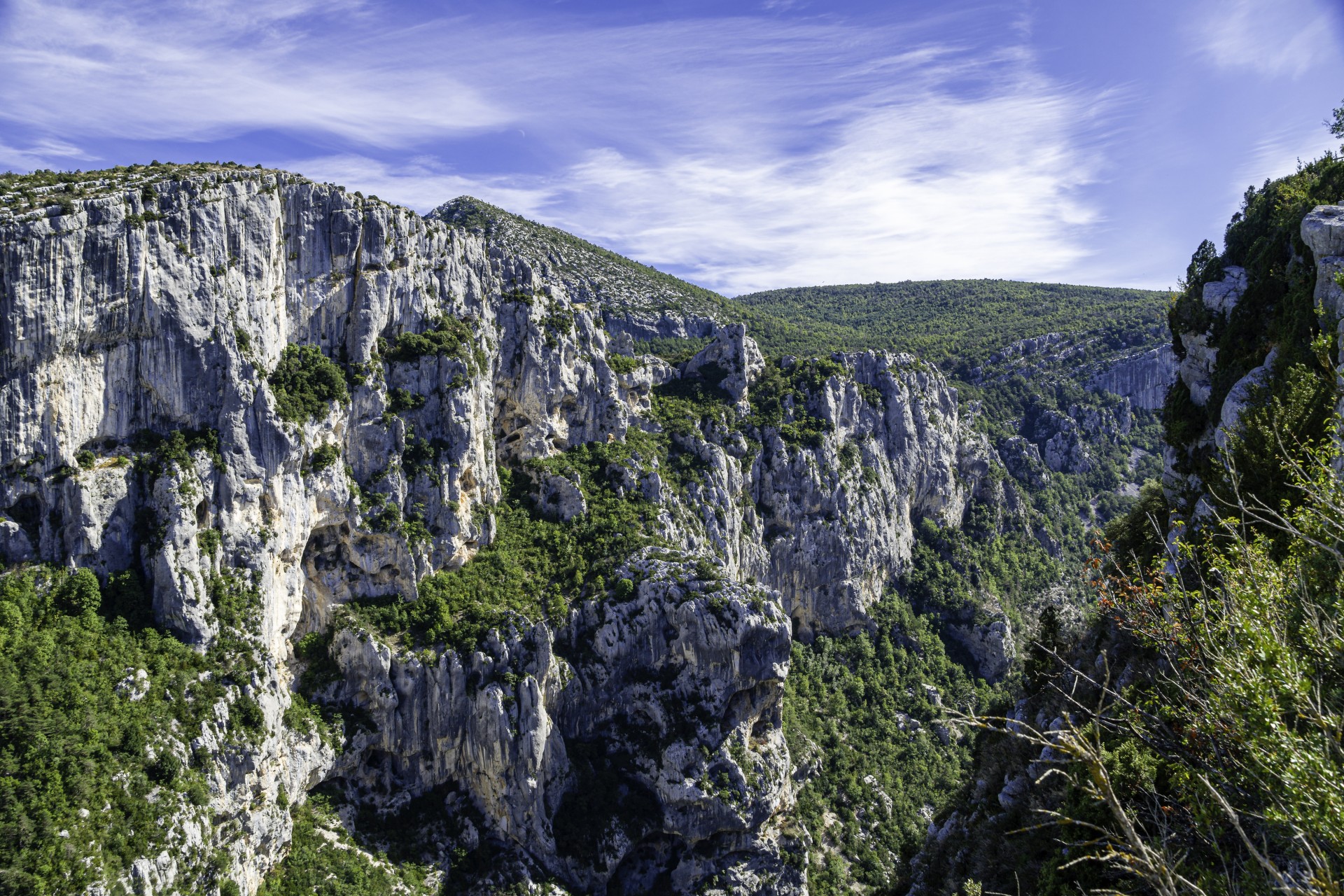 If you're not much into hiking but still want to explore the surrounding cliffs, then taking a little road trip is the perfect idea. The recommended circuit starts from Moustiers-Sainte-Marie and goes as far as Trigance. The journey there and back is just over 90 km and takes a little under two hours. But considering how beautiful the path is, you'll wish it took longer!
Where to stay near the Verdon Gorge?
The Provence – Alpes – Côte – d'Azur region is full of wonderful towns and cities. So staying anywhere truly is a treat. Some of the most beautiful cities of the region can be found along the French Riviera. The French Riviera, or Cote d'Azur, refers to the Mediterranean coastline stretching along the south-east coast of France. Here you'll find many world-renowned cities such as Nice, Cannes, Monaco, etc. Any of which would be a great place to stay during your time here. Nice in particular is France's second most popular tourist destination after Paris. The enchanting city attracts tourists from far and wide, none of which ever leave disappointed. Nice is relatively close to the Verdon Gorge, only a 2.5 hr drive away.
The city of Cannes is also a great place to stay. You may know of Cannes for its prestigious Film Festival which takes place every May. Its glitz and glam reputation is rivalled by its reputation as being home to some of Europe's most beautiful beaches. Cannes is ever so slightly closer to the Verdon Gorge than Nice. Only about a 2 hr drive away.
However, if you're looking for something a lot closer, then the Verdon Gorge is surrounded by plenty of smaller towns and villages. However, because of this you're less likely to find a hotel or hostel and will be looking at renting mainly Airbnb's. Cotignac and Moustiers-Sainte-Marie are two of the closest towns to Verdon region. Both beautiful little medieval villages up in the mountains.
How to get to Gorges du Verdon from Nice: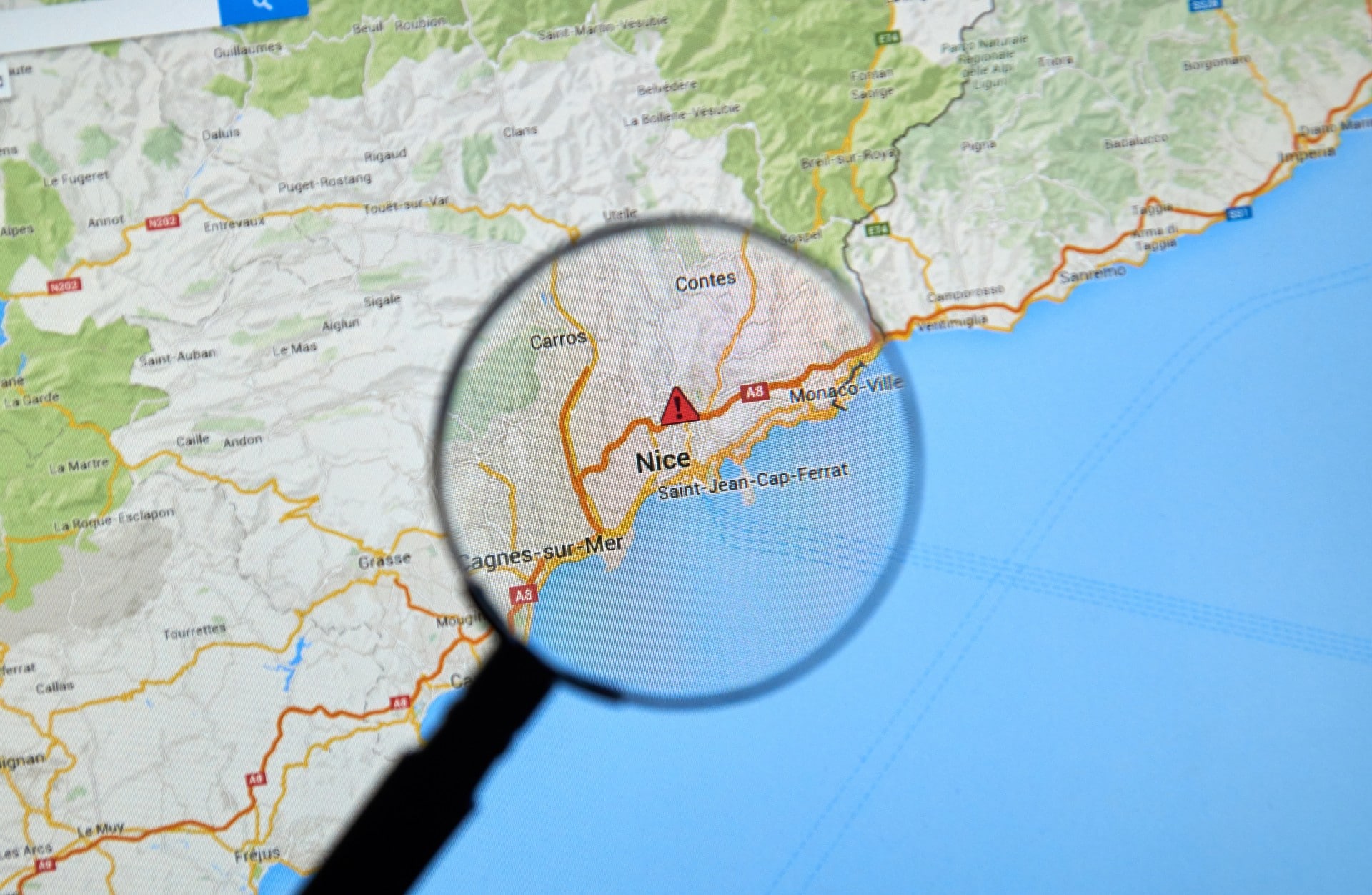 Unfortunately, due to how secluded and mountainous the gorge is, it can be incredibly difficult to get to without a car. However, where there's a will there's a way! If you want to travel by bus, then keep an eye out for bus no. 31A going from Nice Gare Routière to Castellane. The journey takes a little over 2 hrs, but with the beautiful scenic route it takes, you won't even mind! However, the Verdon Gorge is still about 40 minutes from here, so you will either have to take a taxi or a second bus to La Maline.
You could always take a train to any of the nearby stations of Saint André les Alpes or Moriex. Nice itself has three train stations: Nice-Ville, Nice Riquier and Nice Saint Augustine. So just be aware that you will have to take a train going in the direction of Grasse, before taking a connecting train the remainder of the way. But even then, you would still need to get a 50 minute taxi from there to the gorge.
But without a doubt, travelling by car is the most convenient and affordable option. And lucky for our tourists, our car rental services here in Nice are terrific! Not only do you have an abundance of options to choose from, but you also have companies with offers as low as just EUR 50 per day!
Discover more of Provence and Côte-d'Azur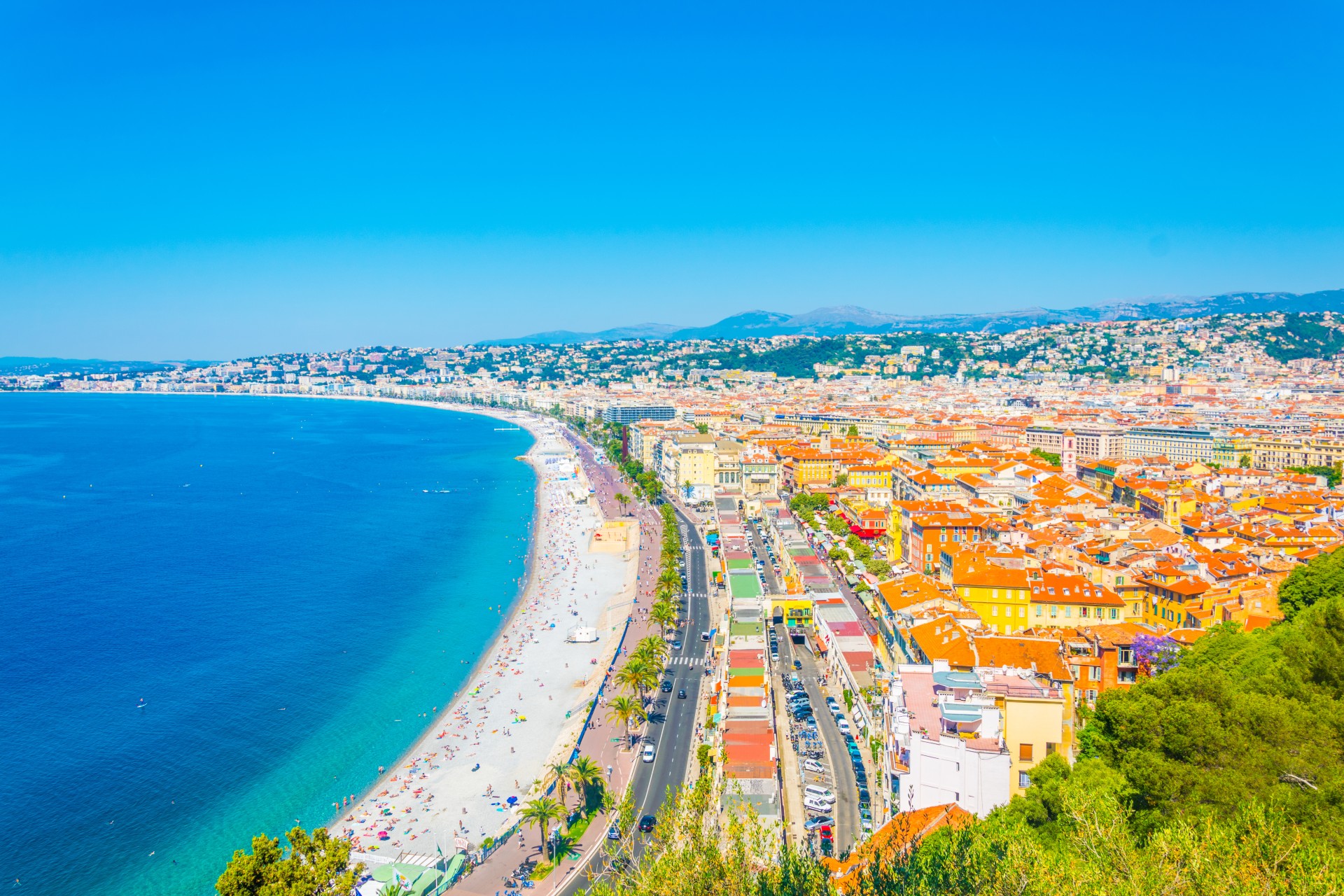 As France's most beautiful region, there so much to see and explore. The Cote d'Azur in particular attracts over half of the region's annual visitors. Which to be honest is no real surprise. Discover the history and attractions of some of these famous cities with a Walking Tour. Or learn about their delicious cuisine with a Food Tour. Even enjoy the very best of French wine with a Wine Tasting Tour.
The Provence – Alpes – Côte d'Azur is just full of so many wonderful experiences. You only live once. Its time to start making the most of it!