The French Riviera
The French Riviera is every visitor's dream destination. Home to some of the most beautiful cities in France, the region is a goldmine. From the perfectly white sandy beaches of Cannes, to the majesty of Monaco and all the way to the architectural magnificence of Marseille. But most notably along France's famous Cote d'Azur, you'll find the capital city of Nice. Millions of tourists flock to Nice every year in search of a range attractions. No matter what it is you're searching for, you name it and Nice will provide. From sunny beaches to coastal hiking paths, from historical monuments to significant art collections. Even shopping in Nice entices both tourists and locals alike. This is precisely what makes it France's second most popular tourist destination!
Shopping in Nice
Nice, like any major city, is littered with shops and stores at ever corner. Even outside of the city centre, you'll find chic boutiques in abundance. Depending on what you're on the lookout for, there's different shopping areas that we'd recommend. For example:
Cours Saleya Market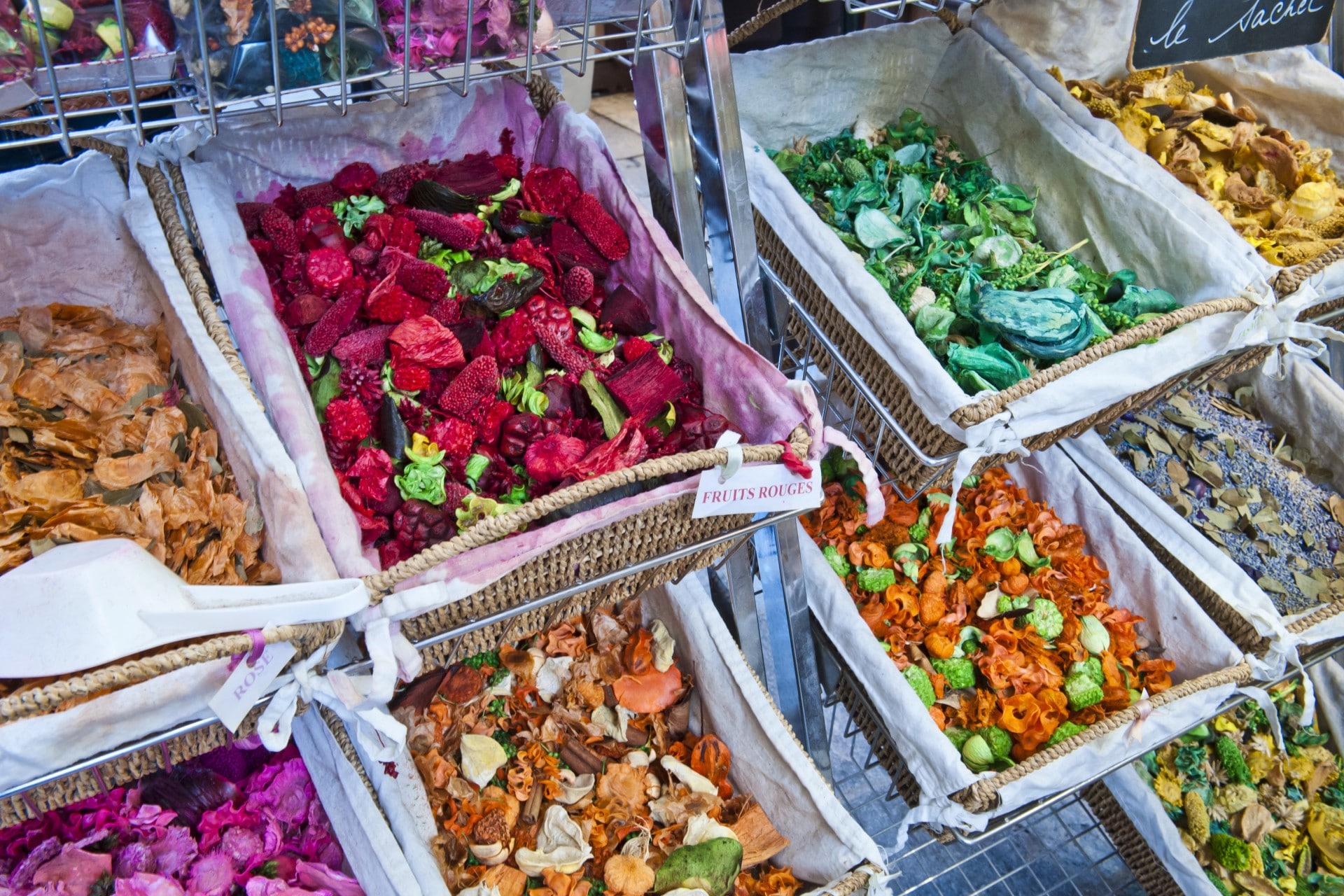 The Cours Saleya market is an absolute treat for all our lovely tourists. It is the biggest local market in Nice and is open every day of the week. On Mondays, the market functions as an antique flea market. A great spot to pick up all kinds of wonderful treasure and trinkets. From Tuesday to Sunday however, it's a local flower and produce market. Historically, the flower market here in the city was so large, the county of Nice was producing more flowers than the entirety of Holland! That of course is no longer true today, but the tradition of selling beautifully vibrant bouquets has lived on to this day. So whether you want to stop and smell the roses (literally) or grab some locally sourced fruits and vegetables, than the Cours Saleya market is right up your alley.
For any foodies out there, the Cours Saleya market is also the perfect spot to try some of the local Niçoise specialties. Why not grab some Socca? A personal favourite of the locals here in Nice. A deliciously flavoured chickpea pancake, it's the perfect snack! Or, if you're looking for something a little more filling for lunchtime, then some Pan Bagnat should do the trick. And if you're interested in discovering more of the Niçoise cuisine, then we offer fantastic Nice Food Tours! You'll get to sample up to 15 of Nice's best tastes, along with a glass of wine or two of course.
Nice's Old Town
The Old Town of Nice is an absolute must visit for any tourist. A series of interwoven cobblestone streets, its like something out of an enchanting movie. The Old Town owes a large part of its charming ambiance to the collection of chic little boutiques and quaint family run restaurants. It's a great place to go in search of some vintage pieces or even some retro trinkets and jewellery. The Old Town is also where you'll find the best ice-cream on the French Riviera! But that's a different story.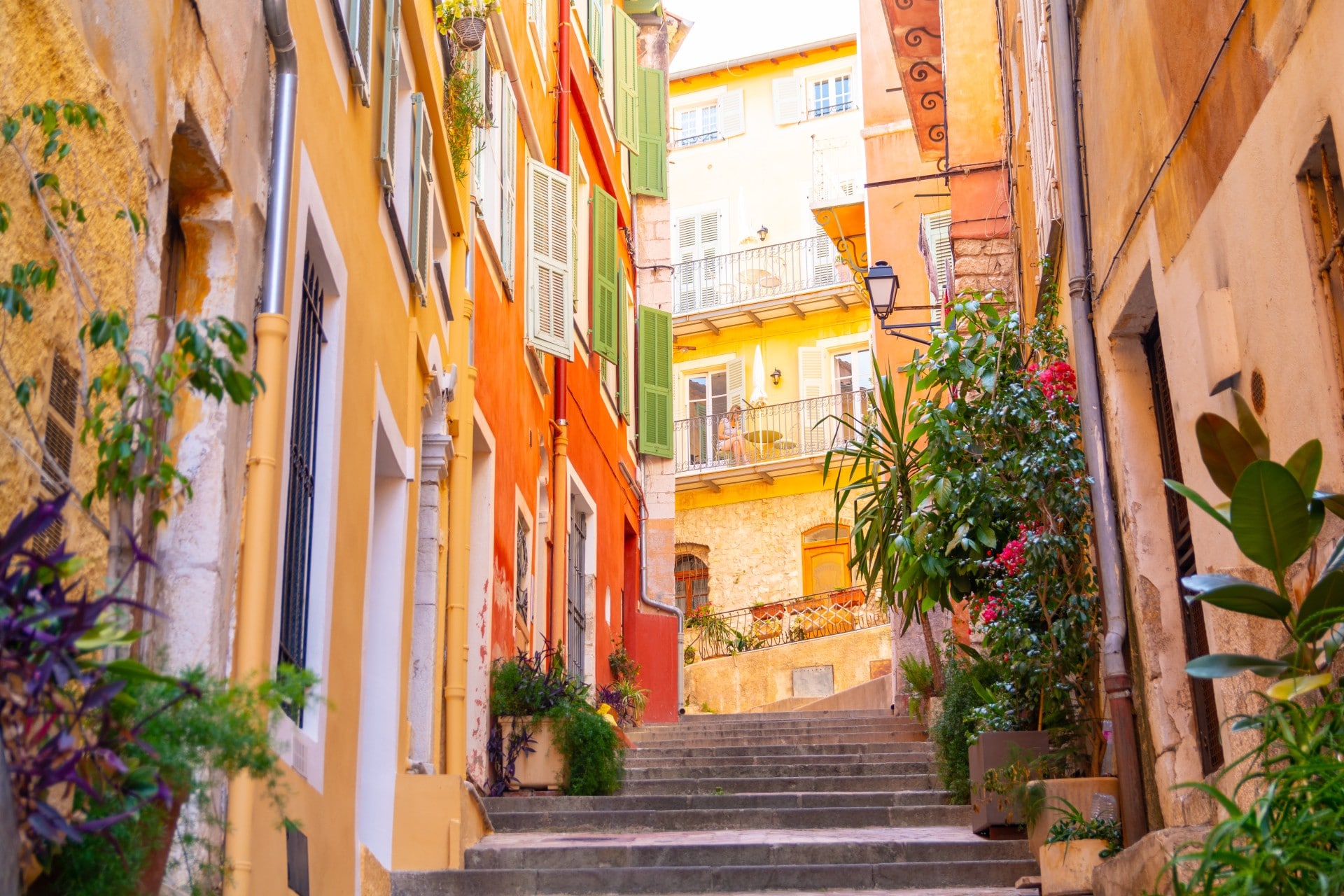 Jean-Médecin
And we of course had to save the best for last. Jean-Médecin is the main street and shopping avenue here in Nice. Its where you'll find the majority of Nice's everyday hustle and bustle. Take a stroll down along Jean-Médecin and you'll notice all of the top names and brands. Bershka, Pull & Bear, H&M, Zara, JD Sports, Tally Weijl, Sephora, the list just goes on. And take a quick stroll down any of the streets adjacent to Jean-Médecin and you'll discover some of the more high-end brands such as Chanel and Hermes.
Specifically, along Avenue Jean-Médecin is where you'll find Nice's largest shopping malls. The Galeries Lafayette is one of France's most upmarket department store chains. Top clothing brands located in the Galeries Lafayette of Nice include the likes of Adidas, Gucci, Hugo Boss, Mac, Prada, etc. I won't bore you with the extensive list.
Similarly, the Nice Etoile shopping centre is filled with everyone's favourite stores! Stores more so in our price range than that of the Galeries Lafayette. And with up to 4 floors worth of boutiques, you'll be absolutely spoiled for choice. You'll find several popular brands such as Hollister, Nike, Jennyfer and C&A. but you'll also find a great range of small cafes for you and your friends to relax and grab an enjoyable coffee.
Discover Nice
So what are you waiting for? Nice has so many fantastic things for you to enjoy. From Mediterranean ocean views to high-end shopping trips to fascinating Walking Tours and even historical museums, Nice has it all.