Fun Things To Do In Nice
Visitors come from far and wide every year to visit this beautiful coastal city in the South of France. And what is it that attract all these tourists? Not only does the region benefit from up to 300 days of sunshine, and have a gorgeous clear blue ocean, but there are also just so many fun things to do in Nice!
Nice Walking Tours
Amongst some of the fun things to do in Nice, we can't possibly forget about our fantastic free walking tours. Yes, you heard correctly, FREE!
Our Free Nice Day Tour is a great way to explore the city and also get to learn about its unique history. Did you know that Nice has actually only been French since 1860? Or that the Niçoise people have their own language? These are just some of the interesting facts that you'll learn about on this tour. Our local guides are also a great way to get some of the best bar and restaurant recommendations in the area. Not to mention that our guides will take you to possibly the best viewing point in all of Nice!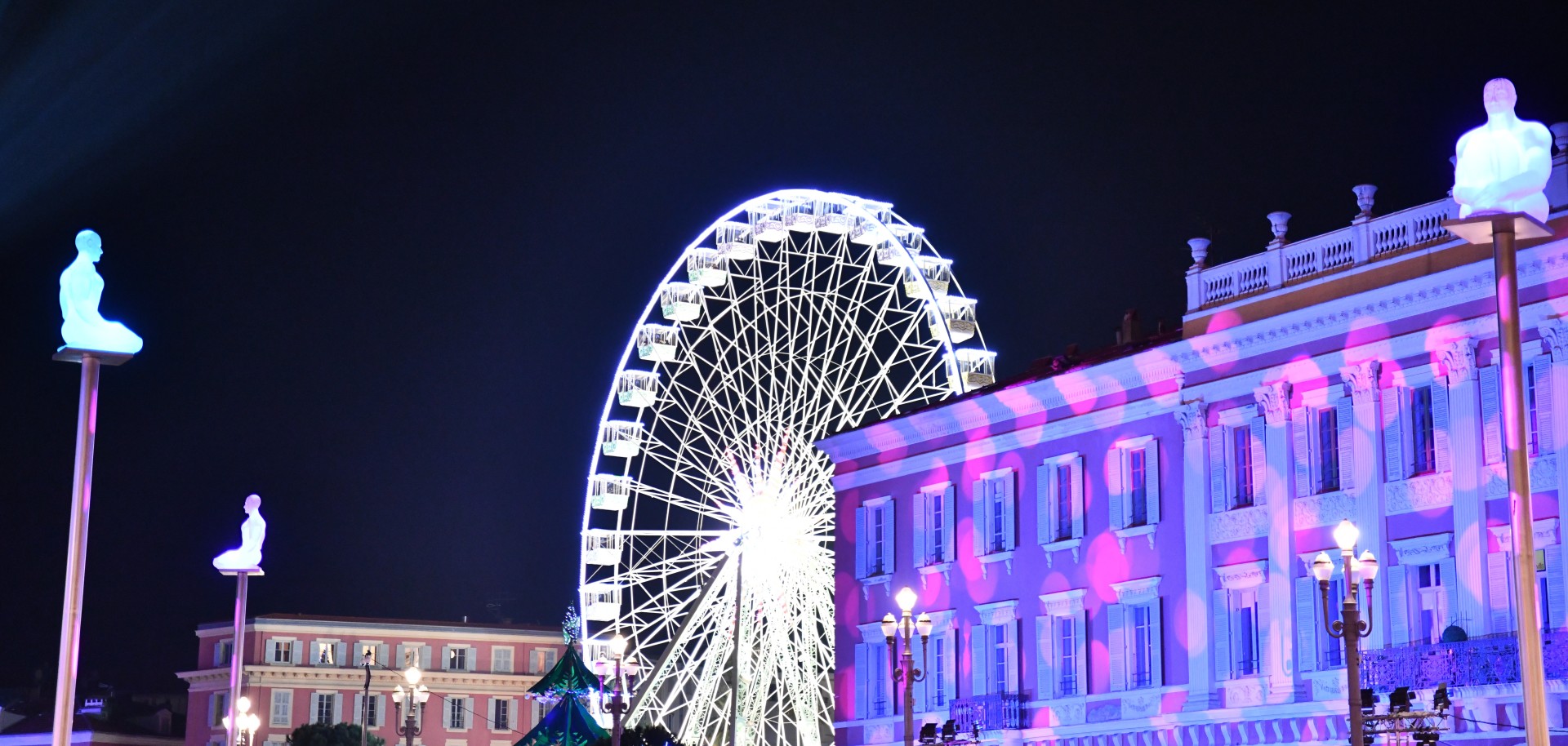 Our Nice Night Tour is also a great way to explore the city but from a different perspective. Nice during the night can seem like a very different place. It's especially great seeing pieces of our Open Sky Art Museum lit up in gorgeous and vibrant colours. In comparison to the day tour, the night tour takes more of a look at contemporary Nice and what effect international influence has had on Nice's own culture.
Nice Bar Crawl              
Another fun thing to do here in Nice would be one of our popular Bar Crawls. For anyone unfamiliar with the concept of a bar crawl, it involves visiting some of the best bars here in Nice and also having a memorable night with new friends. Not only do you get the opportunity to meet many new international people, we also play great games through the night such as Beer Pong, Flip Cup or French Paquito.
Due to its popularity, we highly recommend booking in advance to avoid disappointment! Especially during the high season where we can have over 100 people wanting to join in with all the fun. Not to mention that your EUR 15 charge also includes drink discounts in every bar. What more could you want?
Nice Food Tasting Tours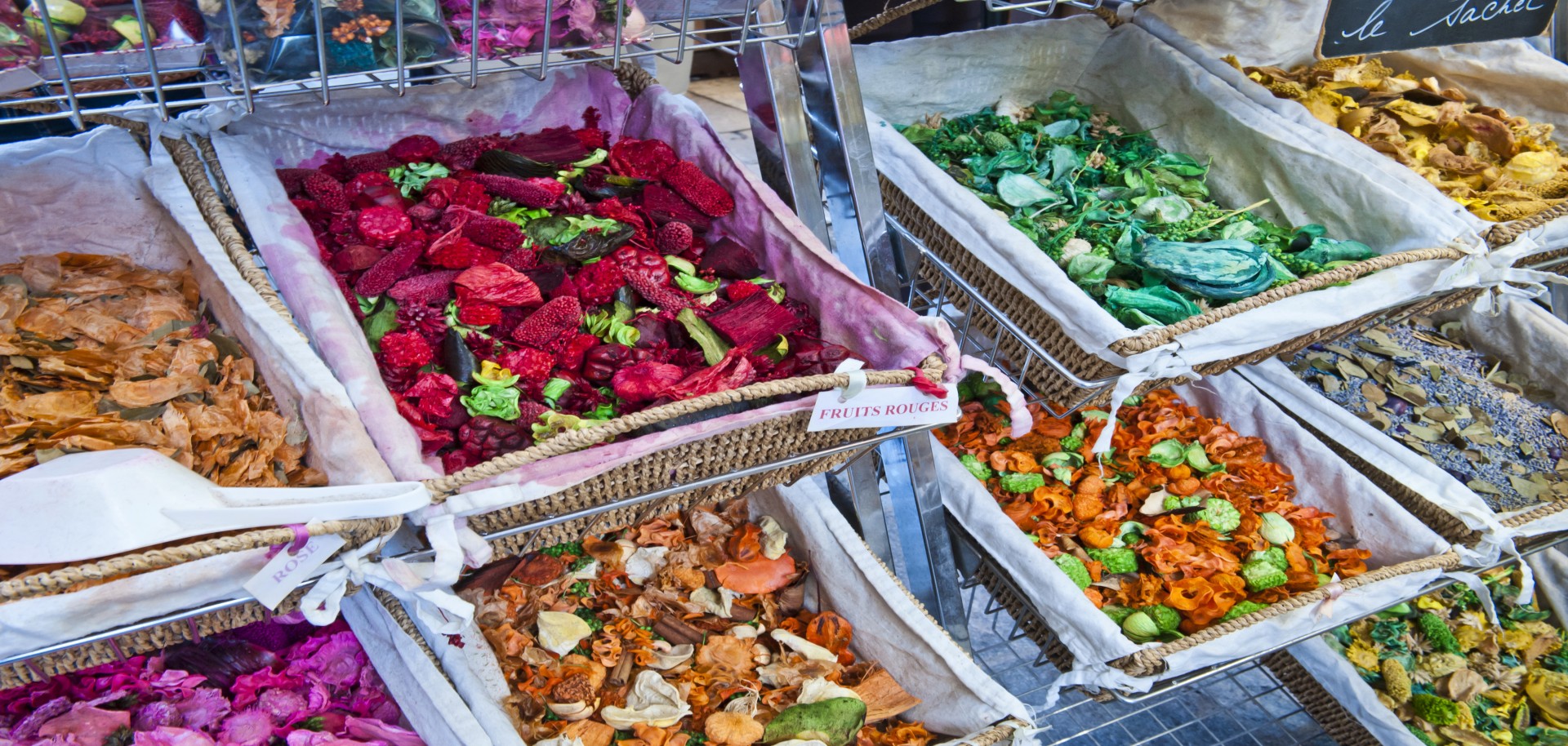 Discover an entirely new part of Nice with one of our Food Tasting Tours! It's a great way to explore the city (especially the Old Town) and also get to try some local delicacies. Due to its location, Nice cuisine is a delicious blend of seafood, French and Italian cuisine. Its truly is a one of a kind!
Follow our guides to some of the hidden gems of the Niçoise restaurant scene where you'll get to sample all kinds of local specialties. Between savoury snacks and freshly baked pastries, your taste-buds will be in heaven. And besides, you simply cannot visit Nice without tasting dishes such as Pan Bagnat or Pissaladiere!
Another thing that you shouldn't pass on, is true French wine. And don't worry, its totally acceptable to enjoy a glass or two with your lunch here in France. And as the saying goes: "When in Rome!".
Nice Wine Tasting Tours
While we're on the topic of wine, we of course have to mention our Wine Tasting Tours. We offer an introduction to the world of wine culture, where you'll sample some of the most exquisite wine in all of France. It also gives you the opportunity to taste handcrafted local favourites that'll be sure to meet your expectations.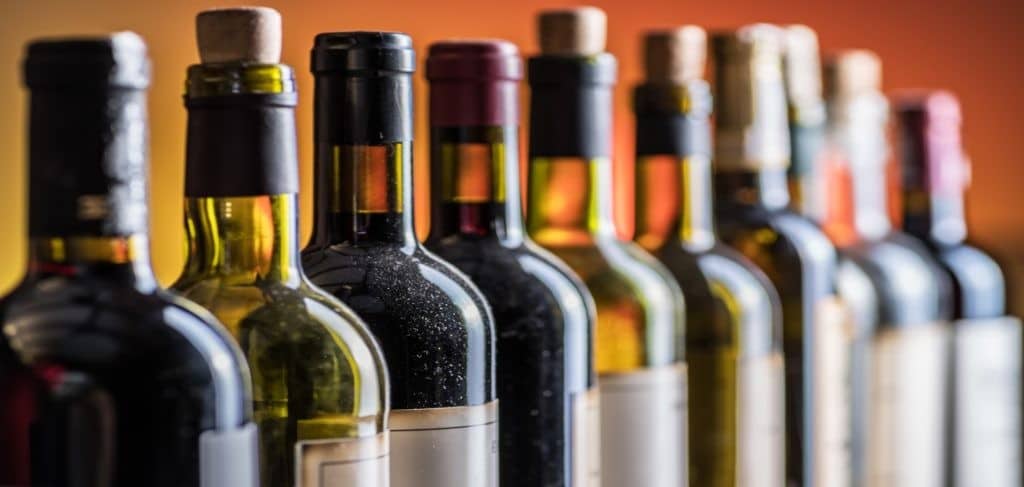 Our dedicated company can organize a fantastic custom experience in as little as 72hrs! Just notify us of you desired tour date and time and we'll sort out the rest. So come on down and enjoy the authentic French experience.
Cours Saleya is the daily flower market here in Nice. Taking place in front of the stunning Palais de la Prefecture, this flower and produce market runs all year round from Tuesday – Sunday. On Monday, however, it's an antique flea market. The market is a really great spot to pick up some delicious fresh fruit and veg or even buy some bags of lavender. The market is also a great place to try some of the local Niçoise specialties such as Socca. A great little snack that we highly recommend to everyone to try.
Municipal Museums
Nice has a surprisingly rich cultivation of historic artworks and antiquities despite its small size. Over the years, Nice's stunning coastline served as the muse for many famous artists such as Matisse and Chagall.
One of the great things about visiting any of these municipal museums is that a single EUR 10 ticket is valid for 24hrs. what this means is that once you've purchased at least one ticket, it covers your entry into any of the 14 municipal museums. What's more, students with a valid ID and children under 18 are allowed free entry! It would be a waste not to take advantage of the opportunity.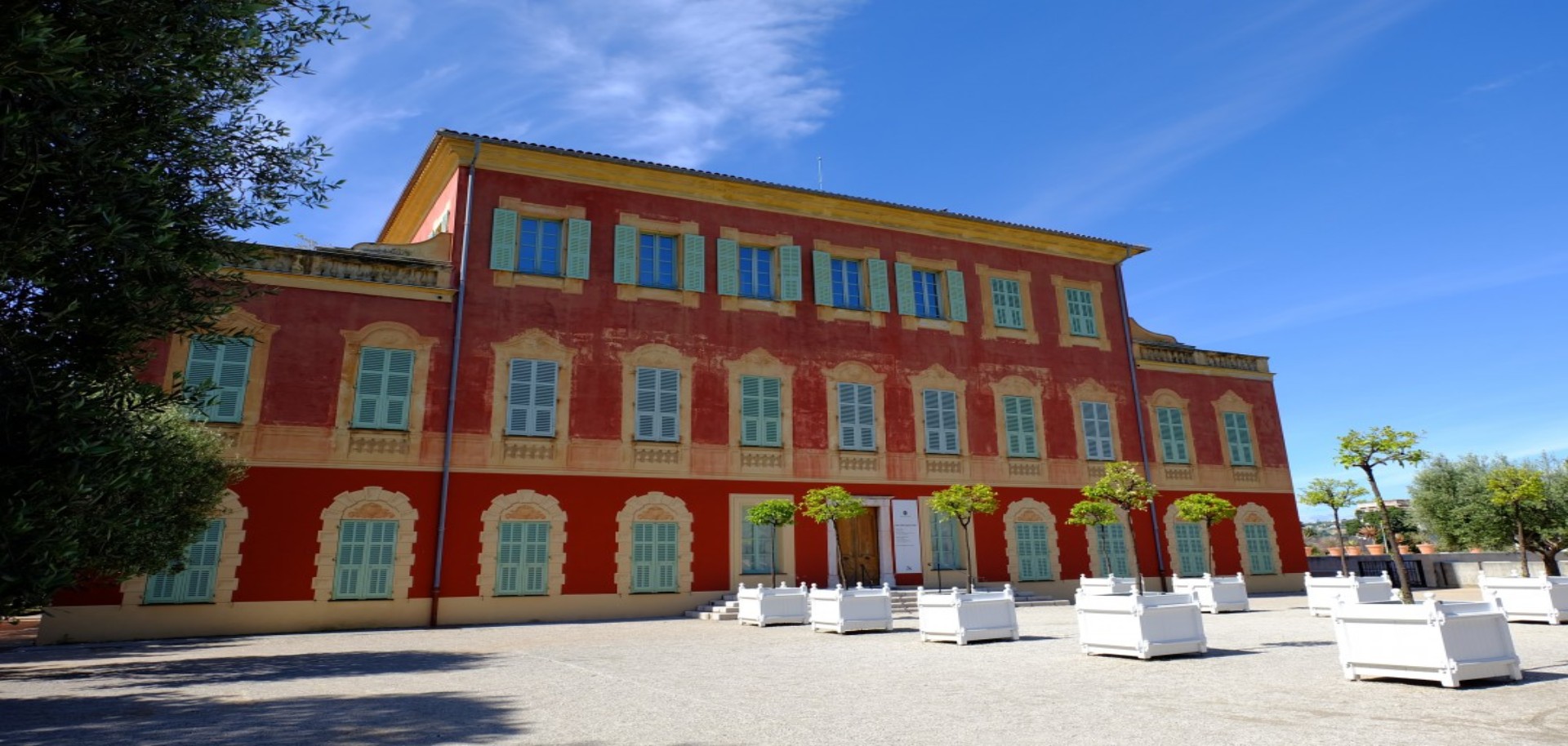 Some of the most popular museums include the MAMAC, the Matisse Museum, the Roman Archaeological Museum, the Palais Lascaris, and the National Marc Chagall Museum.
Something to keep in mind about Nice's Municipal Museums is that they are usually closed either on Monday's or Tuesday's. So, make sure to double-check the museums schedules to avoid disappointment! Also, tickets can either be purchased online in advance or at the ticket reception desk at the front of every museum.
Molinard Perfumery Workshop
As you may already know, France is the perfume capital of the world. So its only natural that France is littered with high-end perfumeries. And Nice is no exception. If you're really looking for fun things to do in Nice, then the Molinard Perfumery Workshop is an unmissable experience! Their guided tours offer an introduction to the delicate process of creating perfume. Did you know it takes over a hundred pounds of lavender to make a single quart of perfume?
Another great little feature about this tour is that you get the opportunity to make your own perfume at the end! And possibly the best part? Tickets are only EUR 45! It's an absolute steal. You'd be crazy not to take advantage of the experience.
Cimiez Gardens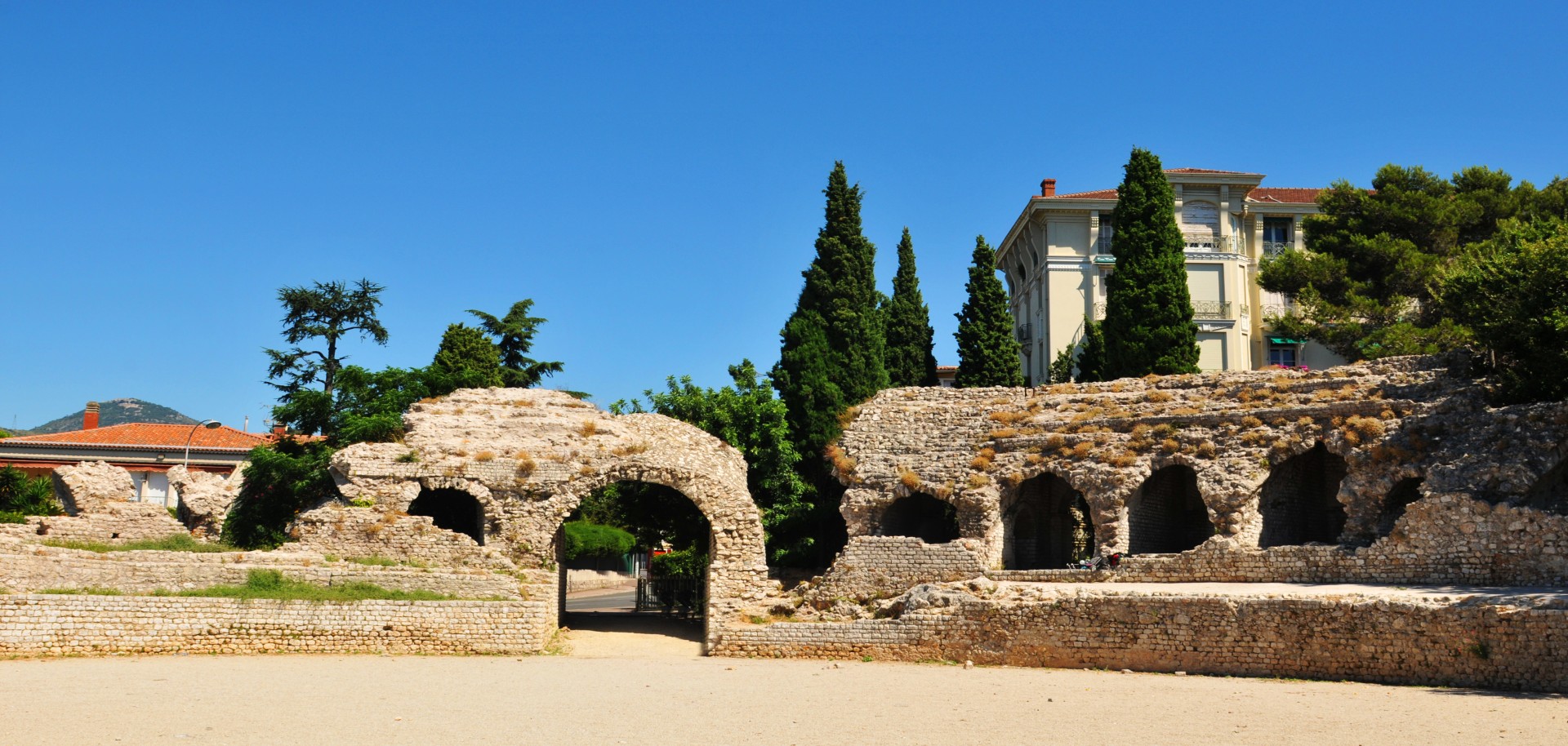 Throughout Nice you'll find many wonderful green open spaces. The Promenade du Paillon, for example, stretches for over 1 mile and is full of stunning flora and grass areas for everyone to relax, have lunch or even take a nap. If you head to the Cimiez region however, you'll come across the Jardin des Arènes de Cimiez. A huge open area built around ancient Roman ruins and a gorgeous Monastery.
The Monastery gardens are not filled with vibrant colours but are usually used as the grounds for some of the local Niçoise festivals. You can also take a wonder through the olive tree garden which has stood here for over 500 years. Its here in the Cimiez gardens where you'll also find a Roman archaeological site and the Matisse Museum. Both of which you can of course visit with you 24hr Museum pass.
Parc Phoenix
Still on the topic of big green open spaces, near to the Nice airport you'll find the Parc Phoenix. Composed of 7 hectares of land, the park is home to both a rather impressive flora and fauna population. There are 20 themed zones, with 2,500 plant species growing around ponds, in a modern greenhouse and in a variety of gardens.
There are also animal enclosures and terrariums, with turtles, otters and tropical spiders, while mandarin ducks, Chilean flamingos and iguanas roam freely in the greenhouse.
And what's more, entry into the fantastic enclosure is only EUR 3! While children are permitted to enter for free. So its definitely a great option if you're looking to do something that isn't going to burn a hole in your pocket.
Russian Orthodox Cathedral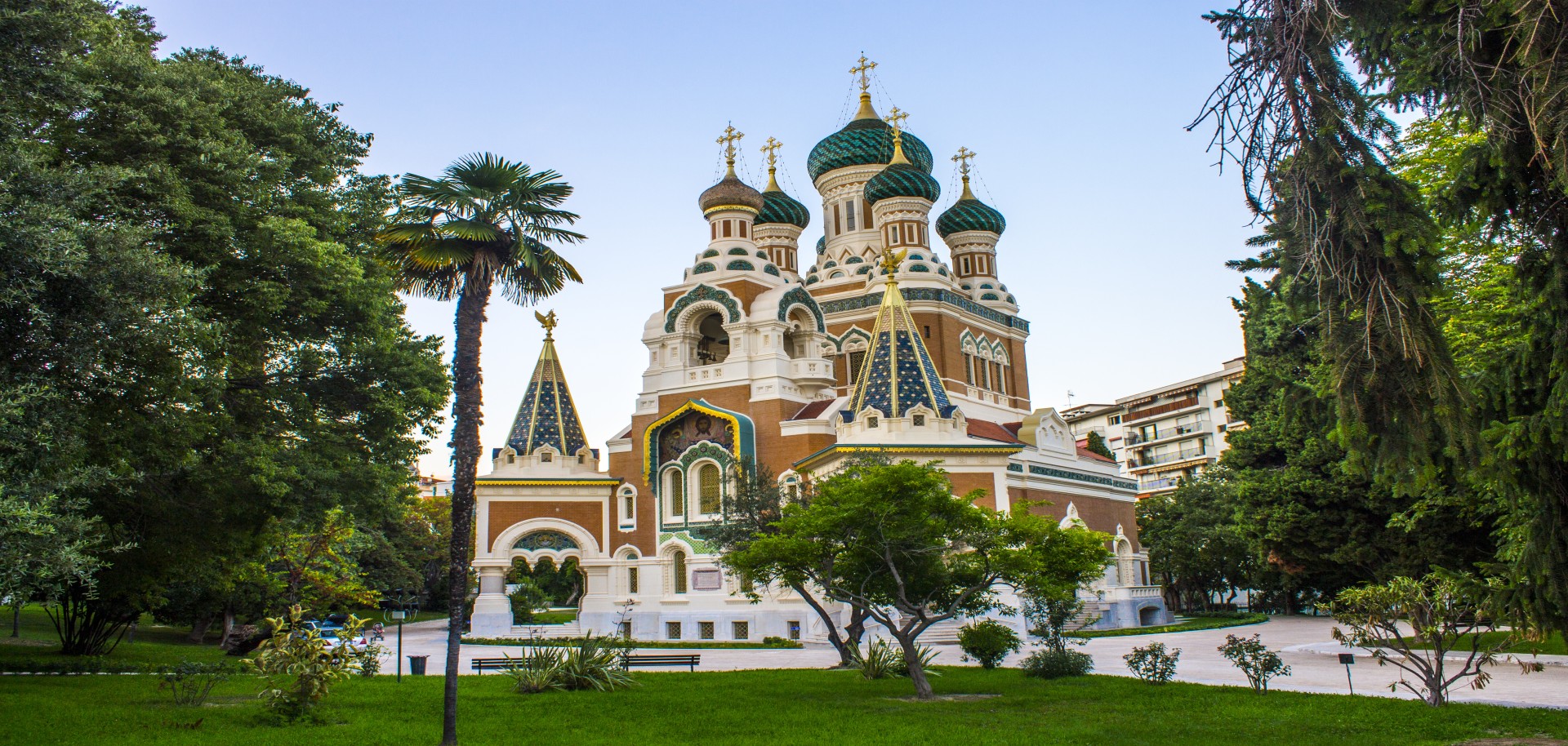 The St. Nicolas Orthodox Cathedral truly is a sight to behold. Visitors are welcome to explore the Cathedral, but women are required to cover their heads. But don't worry, headscarves will be provided for guests upon entrance. So, while you can visit the Cathedral for free, we highly recommend booking yourself into one of the guided tours. The tour is only EUR 10, and its well worth it to learn about the fascinating history of the Russian presence here in Nice
Nice Coastal Walk
If you're looking to take a leisurely, scenic stroll but want to avoid the crowded Promenade des Anglais, then we highly recommend heading along the Nice coastal walkway. Starting from the promenade, follow the winding path over pebbled beaches and wooden footbridges. The hike only takes around 45 minutes and it leads you out the quaint little Coco Beach. If you're up for more of a challenge, head up the staircase to Mont Boron and continue the seaside trek all the way to the next village, Villefranche-sur-Mer.
Maison Auer
Maison Auer is the oldest sweet shop here in Nice. Built in 1820, the store has been passed down from generation to generation and also still contains most of the original furnishings. Passing by the storefront alone is enough to grab your interests, what with they're colourful assortment of chocolates and decorations. A cute little speciality here at Maison Auer are their chocolates which are shaped and coloured to mimic the pebbles that cover the length of the Nice beaches.
If you actually go into the store, we highly recommend trying anything that grabs your eye. Everything in there is guaranteed to be delicious! In fact, Queen Victoria was a frequent visit to this store back in the day, and there even used to be a Victorian tea room at the back of the establishment specially for her.