What is the French Riviera ?
The French Riviera refers to the beautiful Mediterranean coastline which stretches for over 550 miles along the southeast corner of France. Though having no official boundary, many consider it to range from the Cassis commune in the west, all the way over to the town of Menton which lies upon the French-Italian border. Within the Provence-Alpes-Côte d'Azur region, you'll find many notable cities. Such places included Cannes, Monaco, St Tropez, and of course, Nice, the regions capital.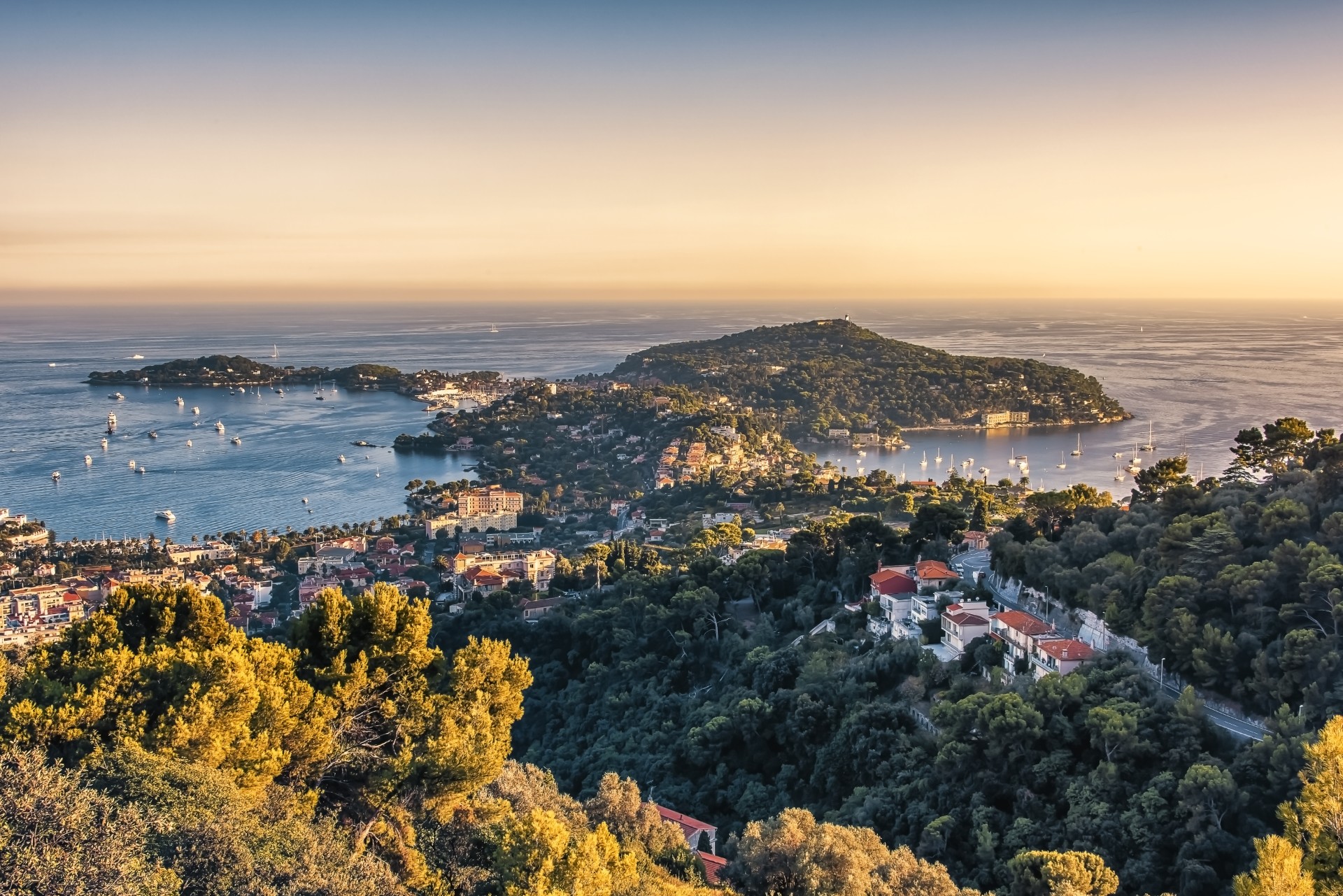 Tourism is possibly the most thriving industry within the Côte d'Azur. Despite the Riviera itself only have a population of about 5 million, it attracts over 10 million visitors annually! Making it France's second most popular tourist destination after the Parisian region. And is it really any surprise? After all, the Côte d'Azur benefits from up to 330 days of annual sunshine, 115 kilometers of coastline, 14 ski resorts and over 3,000 restaurants.
Navigating the French Riviera Map
Despite the regions size, the only catering airport is that of Nice Côte d'Azur Airport. But, lucky for all our travelers, the Riviera is easily accessible no matter where you're going! The French Riviera has a fantastic transport network. So whether you plan on travelling via train, bus or tram, there's nothing to worry about. And not online do their lines run regularly, they're also significantly cheaper than in most other European countries!
Highlights of the French Riviera
Considering how accessible the rest of the Côte d'Azur is, it would be a waste not to explore as much as you can. The real problem is trying to fit in all these fantastic cities in such a short space of time! But lucky for you, we're here to help give you our top recommendations. So just sit back, relax, and let us offer you our ultimate travelers guide to making the most out of the French Riviera Map.
Nice
Nice is the gem of the French Riviera region. Despite only being France's fifth largest city, it is the second most visited after Paris. Attracting 5 of the 10 million tourists that come to the Côte d'Azur. Nice is an absolutely breathtaking city. Its unique pebble beaches mean there's no sand to muddy up the ocean, leaving only a beautiful clear blue sea. Take a stroll along the famous Promenade des Anglais and see for yourself. What's more, the city is home to a complex and unique history. From Greek and Roman civilisations to Italian influence, the city of Nice is just overflowing with culture. Want to get an insight into some of this history and cultural influence? Well then lucky for you Nice has over 19 municipal museums for you to visit and enjoy!

Monaco Monte-Carlo 
While not a part of France, Monaco is still considered to be a part of the French Riviera. Since breaking away from France and becoming its own Independent State, Monaco has rose from rags to riches, becoming one of the most famously known countries in the world. This miniature country (the second smallest in the world) has earned itself a reputation as a playground for the rich and famous. Which is no real surprise considering one-third of its population are millionaires. But Monaco is more than just its wealth. What most people don't realise is that it has an equally as rich history going back centuries. Don't believe us? Well you'll just have to come here and find out for yourself.

Cannes
If you say you haven't heard of Cannes, then you've been living under a rock. Cannes is only home to the most prestigious Film Festival in the entire world! the Cannes Film Festival, held every May, attracts some of the biggest TV sensations from far and wide. But its glitz and glam reputation aside, the city is also quite popular for is La Croisette walkway which run along Cannes' beautiful white sandy beaches.
Antibes
One of the smaller destinations along the Côte d'Azur but definitely not one to miss out on! Antibes, despite its small size, is home to the largest marina in the Mediterranean Ocean. From small traditional fishing boats to some of the world's biggest super yachts, Antibes has it all. The collection makes for quite the picturesque site if you're looking to take a stroll along the harbor.
Èze
Yet another small commune along the south-east coast of France you'll find Èze, half-way between Nice and Monaco. Out of all the places along the French Riviera, Èze is home to possibly the most beautiful medieval village. Definitely not something you could afford to miss out on! Not to mention its beautiful inlet beaches entirely surrounded by high cliffs.
Discover the French Riviera Côte d'azur
Above are just a select few of the highlights we have here along the Côte d'Azur. Want to discover some of these amazing cities in a bit more detail? Then lucky for you we offer a fantastic range of tours and activities all along the Riviera. We offer free walking tours in Nice, Cannes and Antibes, as well as walking tours in Monaco. Its one thing to explore these cities by yourself, and another to understand the stories and history that make them as fantastic as they are. So what are you waiting for?! Discover the very best the French Riviera has to offer!