How To Get The Best City Break in Nice
A city break in Nice comes with classical exploration of the French Riviera – Côte d'azur. The Nice la Bella, as the city is fondly called, is an ideal place to be if you want to experience some of the most stunning landmarks of Europe.
Nice city breaks are very essential for those looking for a blend of sea, sun, sand and style. The city is an ideal entry to the Cote d'Azur and close to the classical resorts of Cannes and Monaco. If you want to enjoy your stay in the city, this piece is for you.
What to see
There are lots of interesting things to see when you are on a city break in Nice.  The sunny weather and fine seaside terrain make the city a perfect place for classy tourists.
Vieille Ville (Old Town)
If you are not at the Vieux Nice (Old Town) when you are on a city break in Nice, your trip is not complete. Beginning at the western end of the Castle Hill, the Old Town is bordered by broad boulevards. These include the famous Promenade du Paillon, Place Massena and Jardin Albert 1.
The southern part of the town is bordered by Cours Saleya and Marché aux Fleurs, the flower market. On the northern part of Cours Saleya, you will find the Nice Cathedral, Palais de la Préfecture, among others. There is also a 17th-century Baroque church which is an amazing sight to behold.
Promenade des Anglais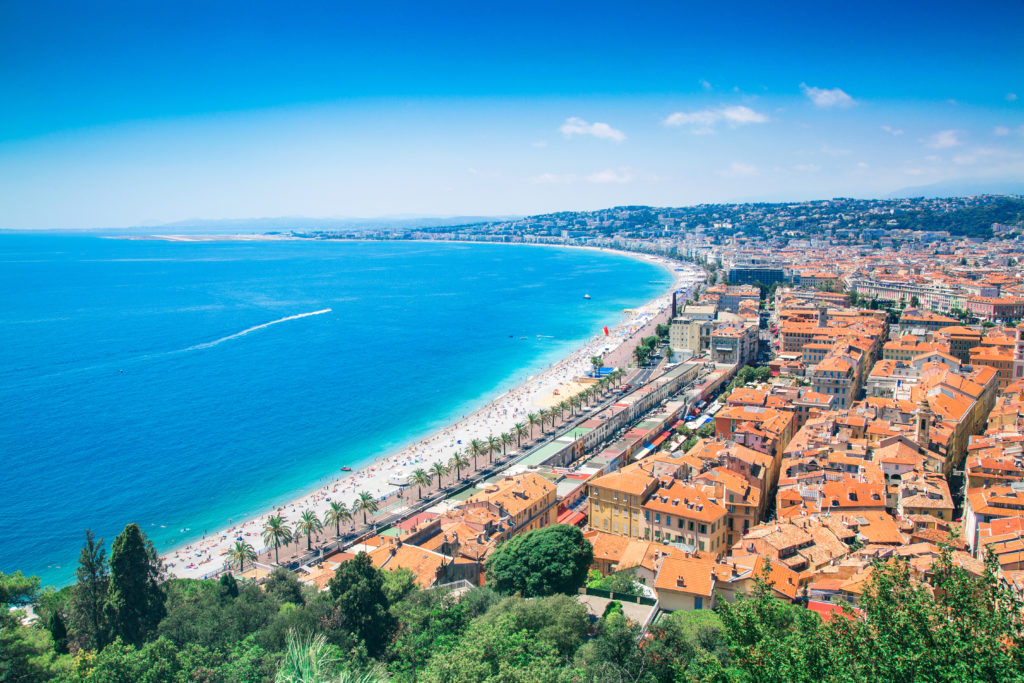 The Promenade des Anglais is a well-known seaside road with alluring palm trees and classic gardens. It is an ideal place to be during your city break in Nice. The road features many great buildings while skaters and cyclists find it an ideal place to have fun.
Some of the great buildings on the road include the Villa Masséna housing a museum of art and history. You will also find the Le Negresco, a five star hotel and art museum, which is a National Historical Monument.
Parc de la Colline du Château (Castle Hill Park)
The Castle Hill Park is a scenery of shady trees, greenery and waterfalls. You can take a leisure stroll in the park and take in the wonderful views. From here, you can have a scenic view of the Nice Harbor, Vieille Ville and Baie des Anges.
There are restaurants and boutiques in the park with the ruins of two ancient churches. The Castle Hill is illuminated at night with smashing lighting effects and it is a wonderful sight to behold.
Musée Matisse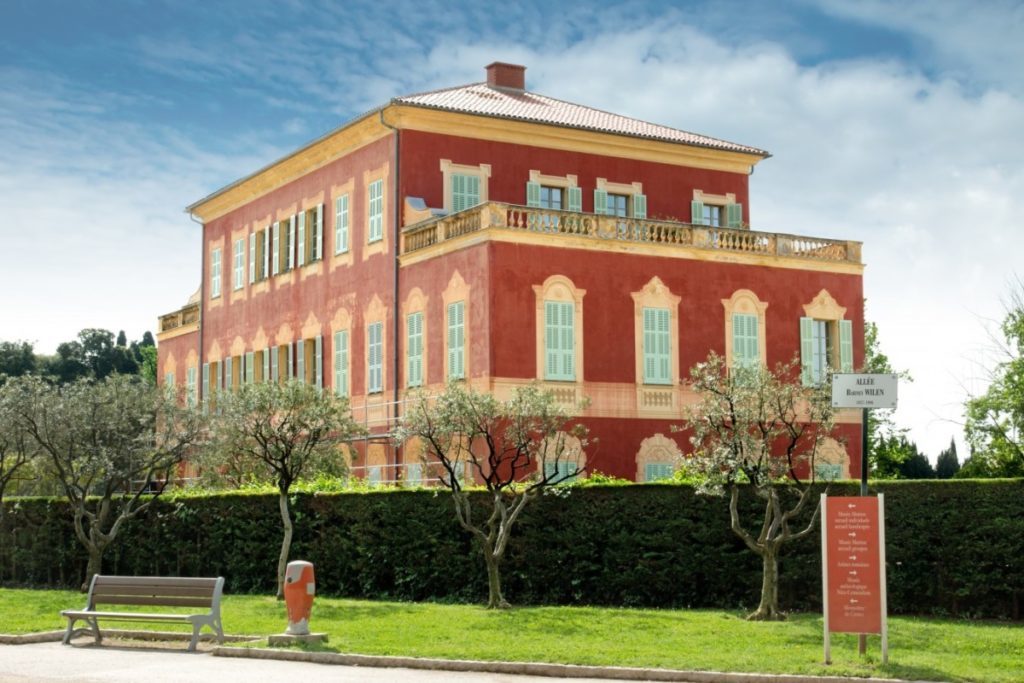 Musée Matisse is a must for you on your city break in Nice. It is a delightful museum situated on the top of the famous Cimiez hill. It is surrounded by dazzling gardens with great collections of Matisse's works.
The museum can boast of 68 paintings, 218 drawings, 236 designs as well as 56 sculptures. You will also find the sketches for the adornment of the Vence Chapel. The museum was a gift of the Matisse's family to Nice where the artist lived between 1918 and 1954.
Monastère Notre-Dame-de-Cimiez
Monastère Notre-Dame-de-Cimiez is a monastery close to the Matisse Museum. At the outset, it was a Benedictine foundation but the Franciscan assumed possession in the 16th century.
There is a  Crucifix by Bréa in the church which has been there since 1475. You will enjoy an amazing view from the square outside with a marble cross that has been there since 1477. There is also a museum in the monastery showcasing Nice's Franciscan monks'  lives from 1200s to 1700s.
Musée d'Art Moderne et d'Art Contemporain
This museum was declared open in 1990 with a building designed by architects Henri Vidal and Yves Bayard. There are four towers in the building made with Carrara marble, from Carrara quarries in Italy.
There is a fanciful modern art installation on the courtyard of the museum. On display are works dating back to the 60s and 70s. These include American Abstracts, New Realism and Pop Art and Minimalists.
Jardin Albert I
Jardin Albert I is situated between the Avenue de Verdun and Avenue des Phocéens. This big garden extends to the far north reaching the bustling Place Massena. With a beaming fountain, Fontaine du Soleil, having the statue of Apollo, this is surely the perfect place to be.
Furthermore, you will find a charming open-air theater at Jardin Albert I known as Théâtre de Verdure. During spring and summer, there are music concerts at this center with rock festivals and popular rock bands' performances.
Musée Chagall
If you are fan of Marc Chagall, you really need to visit the Chagall Museum (Musée Chagall). You will find works showcased like paintings, lithographs, etchings, mosaics, stained glass and so on. You will also see wall hangings with Biblical themes and works from other artists.
Cathédrale Orthodoxe Russe Saint-Nicolas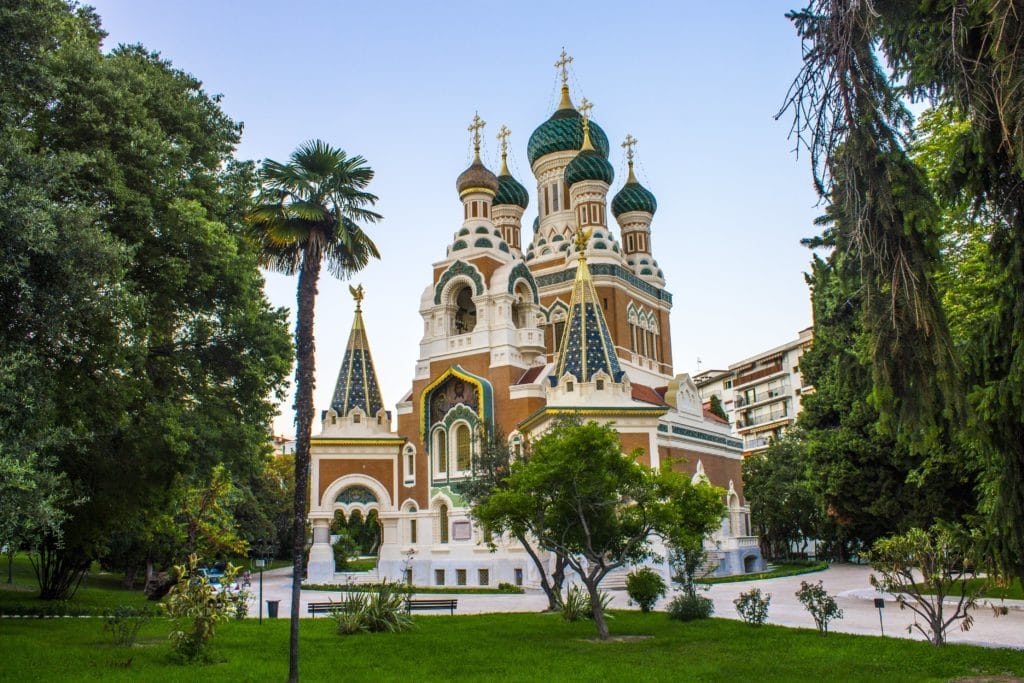 The Cathédrale Orthodoxe Russe Saint-Nicola was constructed by Tsar Nicholas in 1912. It is regarded as one of the most charming Orthodox churches situated outside Russia. The cathedral's interior is richly beautified with lots of ornamental icons, embossed metal, carved woodwork and murals.
You will find historical as well as religious objects brought from Russia during its period of distress. The cathedral is still open for worship but you will need to observe some rules.
Men are not allowed to wear shorts or bare their chests. Women are not allowed to put on mini skirts or shorts and their shoulders as well as heads should be covered.
Musée des Beaux Arts
This museum is located in Les Baumettes, a university district. The works displayed here span the 15th to 20th centuries including French paintings, Flemish and Italian works.
The high points of Musée des Beaux Arts are the 19th-century sculptures and paintings. You will also love the 17th and 18th-century French paintings which are cutely displayed in the museum.
Place Garibaldi
Place Garibaldi remains one the biggest squares in Nice. It is very close to Musée d'Art Moderne et d'Art Contemporain and surrounded by Baroque buildings. You will find the statue of the great Italian freedom fighter, Garibaldi, at the square.
Parc des Arenes de Cimiez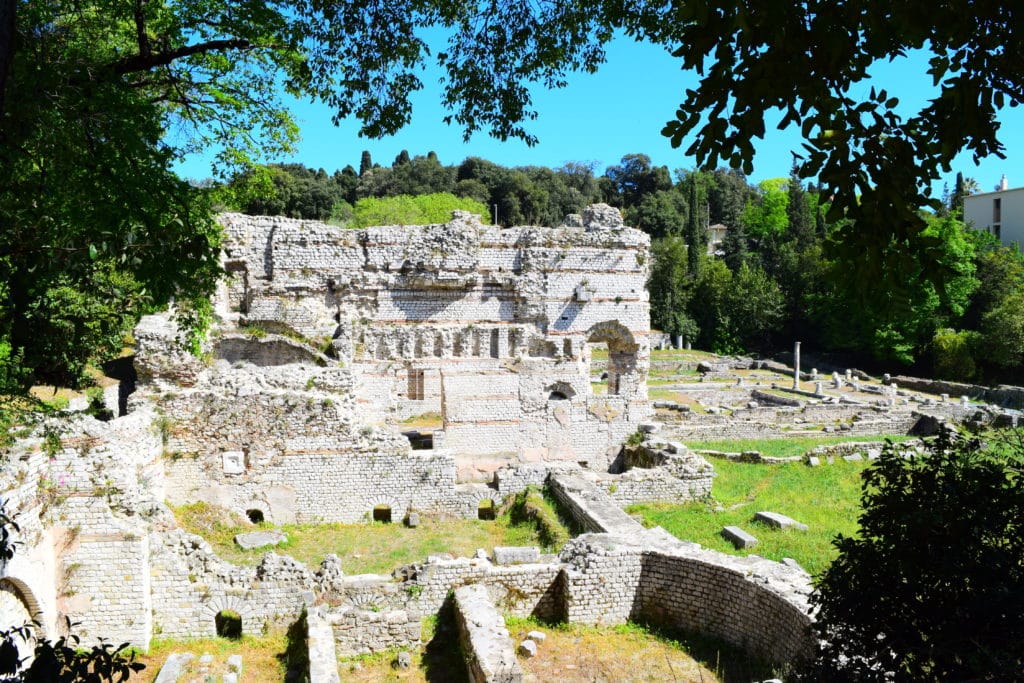 You will love to relax at this park situated across Cimiez monastery. It is an ideal place for meditation on a sunny day. You only need to take up a park bench or walk along the paths of the garden.
Furthermore, there are historical artefacts displayed in this park. You will find the archeological remains of Cemenelum, an old Roman city. You can enter this park free of charge and there are restroom facilities for tourists.
Where to stay
You need a lovely place to stay during your city breaks in Nice. It is advisable to stay close to the waterfront so that you can see the works of nature and people watching there. You have various options based on the size of your pocket.
Luxury Hotels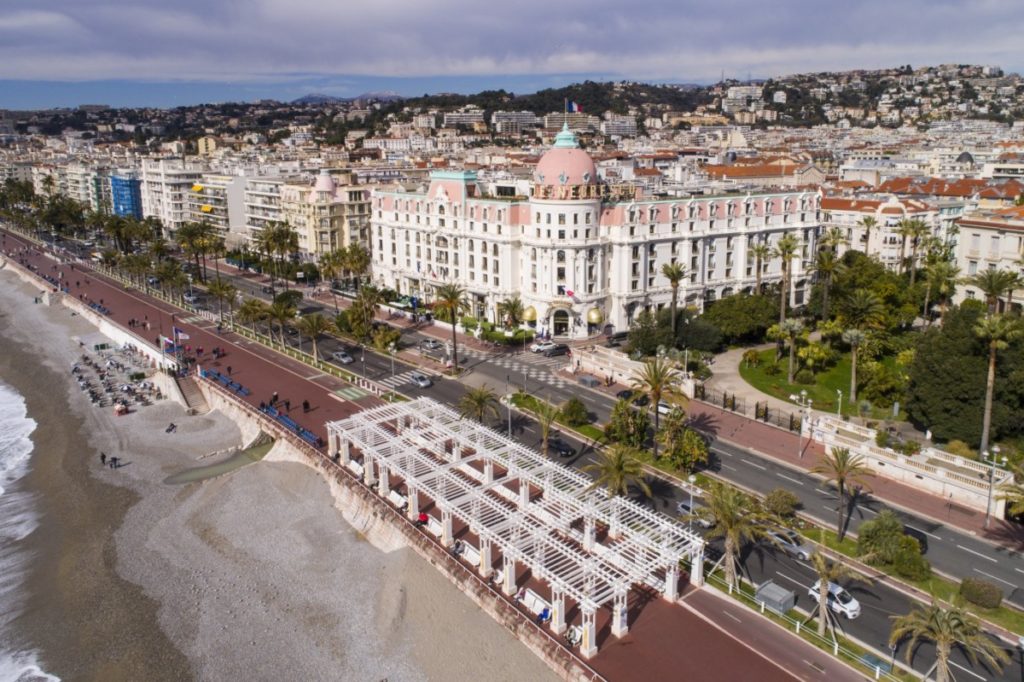 There are lots of top luxury hotels in Nice. On the Promenade des Anglais, there is the 5-star Hyatt Regency Nice Palais de la Méditerranée. The high point of the hotel is the dazzling pool area that overlooks the sea.
There is also the Hotel la Perouse at Vieille Ville. It features a rooftop tub where you can catch a glimpse of the city and ocean. You may also like the 25-room Hotel du Petit Palais situated close to Chagall and Matisse museums.
Mid-Range Hotels
If you cannot afford the luxury hotels, there are mid-range hotels to consider. The La Villa Nice Victor Hugo is 5-minute walk from the train station. It has cutting-edge rooms with great facilities.
The Ibis Styles Nice Centre Gare is also a nice place to stay in Nice. It has a fun decor and a play area for kids in the lobby. You can also consider Grand Hotel Le Florence located on a pedestrian-only street, near the Vieille Ville.
Budget Hotels
If you are on a budget, need not to worry. There are various options to be considered in Nice la Bella. Logis Le Panoramic is about 15-minute walk from Vieille Ville with some rooms with terraces. You may like the Star Hotel that is about 2 kilometers from the beach. Clair Hotel is an ideal option for the family.
How to explore
You can explore Nice through organized tours. You can participate in guided half-day city sightseeing tours that will take you round the city.  This will give you the opportunity to visit places that are usually difficult to access for most tourists.

You can also take a bike tour round the city with bike stations in special areas of the city. If you don't mind, you can take a day trip to Cannes and Monaco so that your exploration of the French Riviera would be complete.
What to eat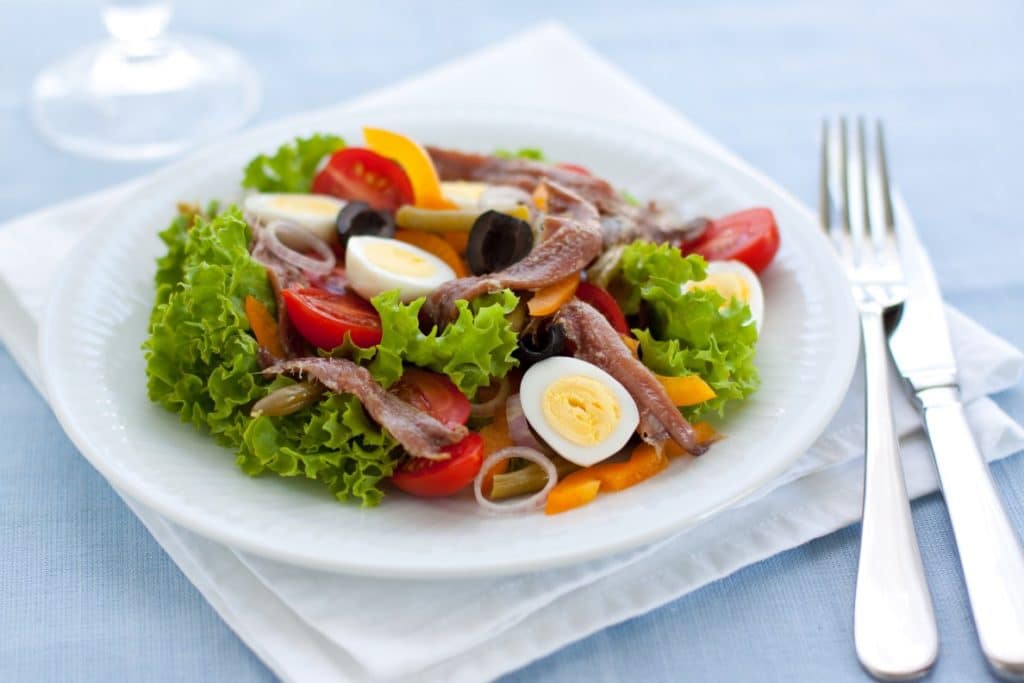 There are lots of special cuisines to enjoy I the city of Nice. Seafood and fish are very popular with special focus on olive oil as a major cooking component. The famous Salade Nicoise is a nice option to try.
When to visit
You can visit Nice at any time of the year. The summer months can be very hot and busy since many tourists visit at this period. You can fix your Nice city break at spring or autumn so that you can enjoy your trip to the fullest.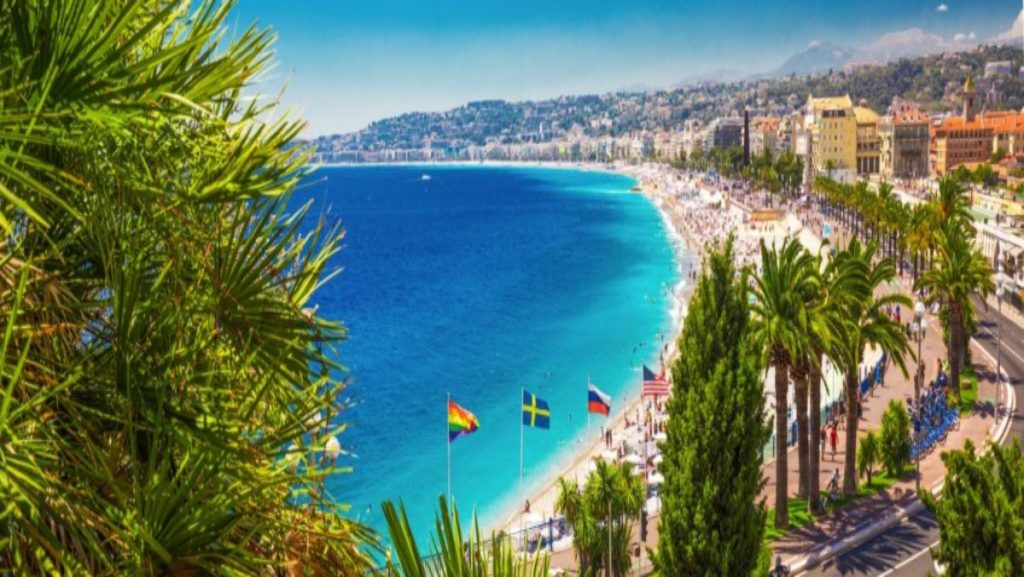 Final Word
You should not settle for less when planning your trip to Nice. The city is a wonderful place to be especially if you love classy attractions. In fact, you will be so enthralled that you will not want to return to your base.
However, if you really want to get the best city break in Nice, you should engage a competent touring company. This is very vital so that your trip will be satisfactory.