The famous French Riviera certainly isn't one of the most affordable destinations in Europe. Especially not for students. But that doesn't mean you should automatically cross it off your list! There are still plenty of activities in Nice France for students to enjoy. The trick is simply knowing where to look.
One thing you'll need to watch out for is the tourist traps, charging obscene prices for pretty average food. If you have a few brain cells (which we're guessing you do as you're studying for a degree), you'll realise you tend to find these types of places along the waterfront and/or in the centre of the city. 
Of course, if you go off piste, you'll find a few hidden gems serving up decent, value food. Places like Chez Pippo or Illia Pasta serve up local, delicious food at decent prices. Or, there's always the option of a pizza takeaway and munching it down on the beach! 
Either way, you won't go hungry with the amount of bakeries around. France is famous for its fresh bread and amazing pastries. And trust us, you'll find an incredible bakery on almost every corner of Nice.  Imagine this…waking up to the smell of freshly baked bread wafting from the bakery, down the street and straight into your bedroom window. If anything's going to get you out of bed, we're pretty sure that will. 
When in Nice you can delve into a brand new world of French pastries, discovering delights such as  Pissaladière ( tart topped with onions, olives and anchovies), Le Pan Bagnat (a bun stuff with Niçoise salad) and Socca (a chickpea pancake). And of course you'll want to gorge on croissants, pain au chocolat and baguettes! All cost an average of 1-5 euros so really don't break the bank at all.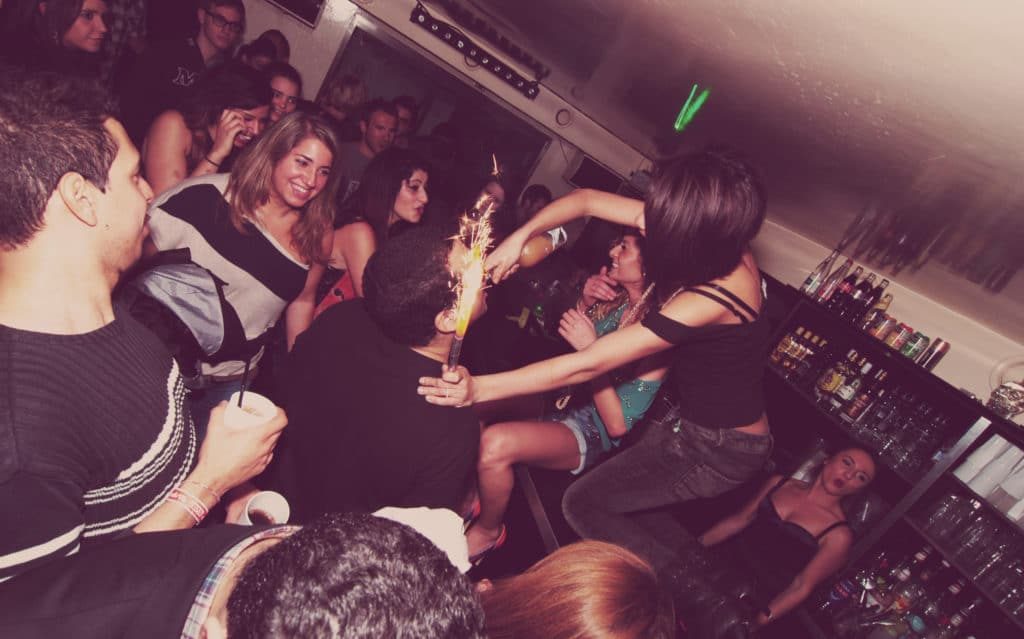 The chapter you've been waiting for…no student trip is complete without an unforgettable night out! 
It's time to take the city of Nice by storm. You'll find many a happy hour around the city, attracting both locals and tourists looking to take advantage of the cheaper drinks.
If you're a fan of a margarita or two, then take you and your clan to La Lupita on a Tuesday night when it's 2-4-1 on this Mexican speciality! 
You'll find most bars in the Old Town will run at least 3 hours of happy hour, so you can get yourself fairly tipsy even before you start the real night on the town! Word of warning, most bars don't seem to get overly lively until after 10pm, so it may be worth taking advantage of happy hour, then headed back to the hostel/apartment for some pre-drinks before hitting the town again. Clubs like Lunatiki and Nuits Blanches stay open until the early hours! 
When you first come here, it can be a bit daunting finding your favourite new bar in town…but that's where we come in. Join us on our Nice Pub Crawl and not only will you meet a bunch of great people, you'll also discover new bars to take your brand new international friends too. The perfect welcome for a new Erasmus student!

TRAVEL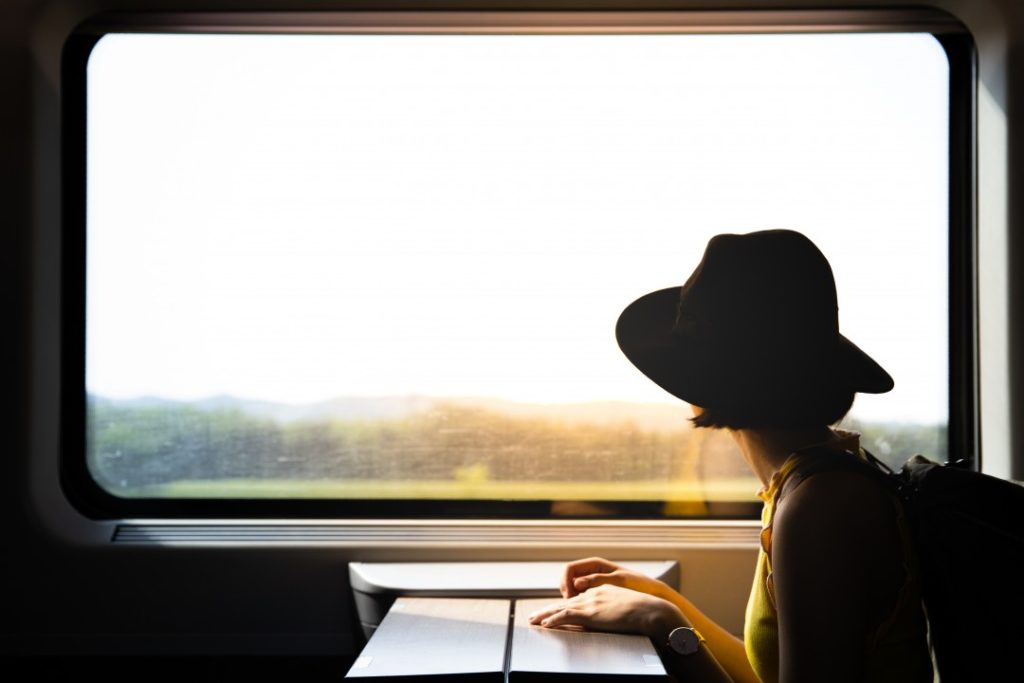 Nice is the ideal place to locate yourself on the French Riviera. It's centrally located making it really easy to discover other amazing cities in the South of France, such as Cannes or Monaco. 
The trains are incredibly cheap, somewhat reliable but can take you to many places you wouldn't even think of going. There's also the option of catching the bus, which is of course, cheaper but it takes much longer and they tend to be less reliable. 
Trains will set up back, maximum for a trip to Cannes, around 15 euros return. Get ready to see a whole lot of the Riviera for less than you thought. 
Fancy a day in Italy? Well, you can be in Vintimille (Italy)  in around an hours time from Nice Ville station. The perfect place to enjoy a plate of fresh pasta for half the price and stock up on multiple bottles of Prosecco! 
HOSTELS
It's no lie that the Côte d'Azur is expensive, after all it's known as being one of the top holiday destinations for the rich and famous. Nevertheless, this shouldn't stop you students experiencing the delights of the French Riviera; from the beaches to the history. 
There are more hostels than you'd expect dotted around the city, with prices starting from as little as 14€ a night p/p. The hostels are extremely comfortable and offer great amenities, locations and an excellent base for those hoping to enjoy Nice on a budget. 
You can find out more about the best accomodation in the city in our Nice Travel Guide blog –hopefully you'll find the right hostel for you!
THE BEACH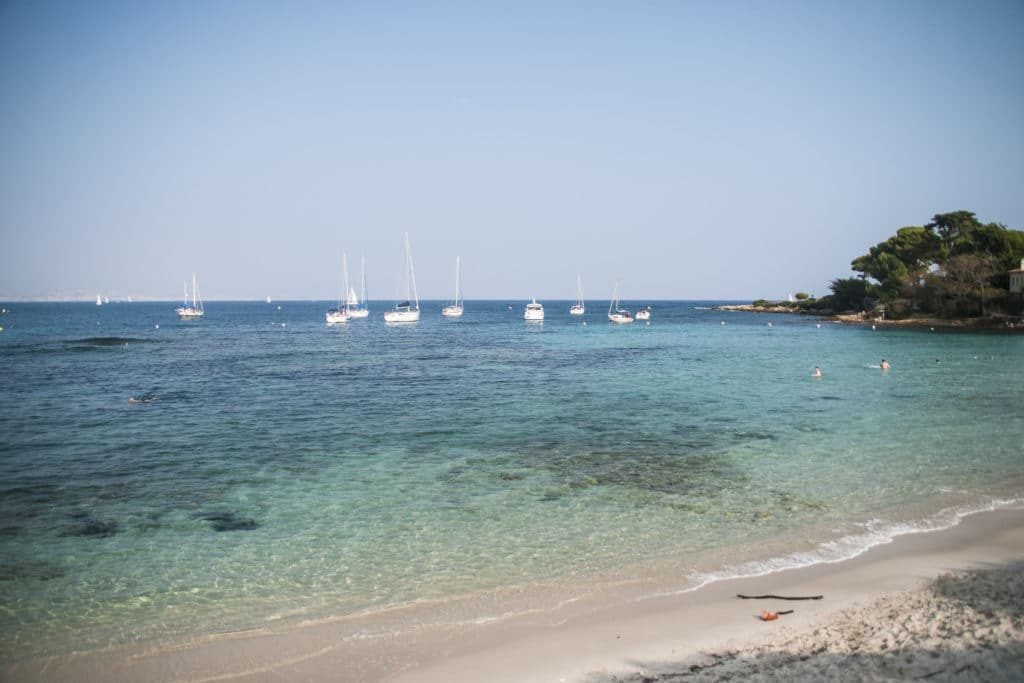 Yes that's right, Nice enjoys 300 days of sunshine! And what a better way to spend those days than kicking it by the Mediterranean sea.  
Nice is famous for its beautiful promenade (Promenade des Anglais) that curves almost five miles around the bay and sits parallel to the deep blue of the Mediterranean sea. Here you'll find dozens of bars and restaurants providing the perfect view for lunch by the water…albeit a little expensive, but we've all got to treat ourselves sometimes. 
You'll love the gorgeous shade of the water, the deepest blue you'll ever see! And what's more, the water starts heating up around the end of May and feels like stepping straight into warm bath water by early-July. If you'd like to avoid coming to Nice in high-season, it's possible and you'll still be able to enjoy the water.