Hen Do and Bachelorette on the French Riviera
Not long now before the Church bells are ringing and the Bride and Groom say 'I Do'. So before committing to a married lifestyle, you've got to go out with a bang! You're Bachelorette Weekend needs to be one to remember. (Or not remember, depending on how many bottles of wine you plan on drinking). And what better destination to celebrate your Hen Do than along the stunning French Riviera. The French Riviera stretches for over 550 miles along the southeast coast of France. So you can bet there'll be plenty for you and your girls to do here.
Celebrate with RBC &Tours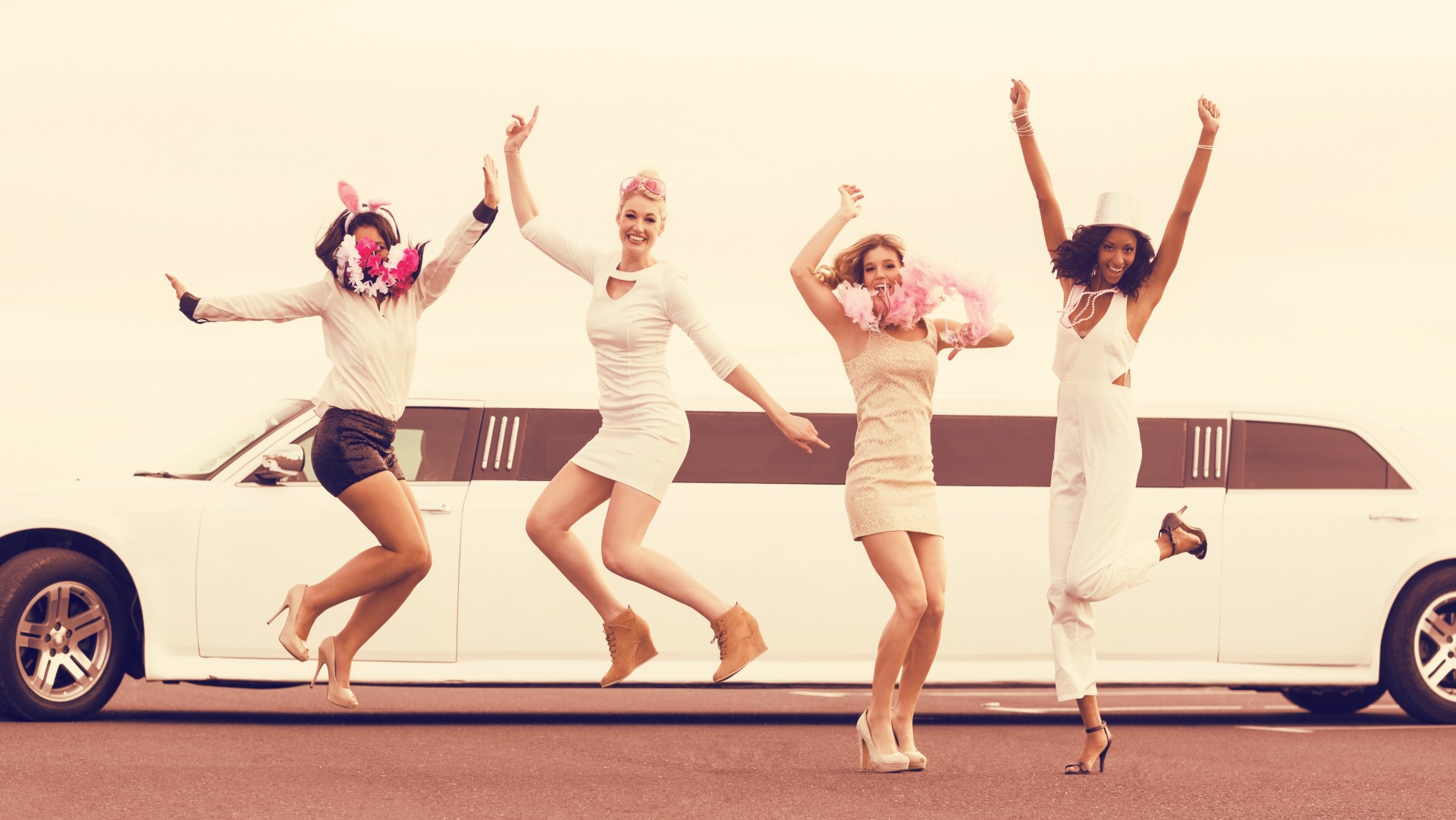 Rbc & Tours specializes in creating fun and exciting events for special occasions. Their activities usually contain a sort of competitive element which really makes it unique compared to most other companies. Along the French Riviera, they have a selection of 6 different activities to choose from. Ranging from Casino Royal to Crazy Sports Tours, there's bound to be something that fits in with your Hen Do theme. Within each package, Intrepid will organize a series of 10 fun challenges for your group. The activities will be overseen by a 'referee' of sorts and will last for 2-3 hours. The team with the most wins at the end of the activities will win a mystery spot-prize at the end. It's all great fun so be sure to bring your competitive spirit along!
Riviera Bar Crawl & Tours Your Event Planner :
Nice Walking Tours :
Our own company offers great activities for visitors here all along the French Riviera. During the day, take part in one of our walking tours? Our Original Nice Day Tour is the perfect way to discover the French Riviera Capital and all it has to offer! Follow our dedicated guides as they lead you through the streets of the Old Town. Along the way, they'll be sure to give you plenty of tips and recommendations for the best places to eat or grab a drink. All while recounting fascinating tales of the city of course. To end, we'll take you up to the top of Castle Hill, where you'll have the most breathtaking views of the entire city.

For something a little different, we also offer a Nice Night Tour. Here, we'll take more of a look at contemporary Nice. Hearing tales of the city during the wars and how its developed into the tourist hotspot it is today. Throughout the tour, we're certain you'll enjoy the route from the illuminating Place Garibaldi all the way along our world-famous Promenade des Anglais.
Trip from Nice to Monaco :
Our tours also operate in the Independent State of Monaco. This country, despite being the second smallest country in the world, certainly packs a big history. Uncover the country's rise from rags to riches. And even how it became its own Independent country despite being entirely surrounded by French cities. If you're hoping to celebrate your Hen Do French Riviera in style, then Monaco is the place to do it.

Cannes walking Tours :
Of course, when offering tours along the French Riviera, we can't possibly forget about the city of Cannes. While known for its glitz and glam reputation, the city presents a captivating history to all those willing to uncover it. Discover tales of the Man in the Iron Mask who's ghost supposedly haunts the prison cells. Or the stories of the Lérins Islands, one of which is solely inhabited by monks.
Antibes :
And lastly, we of course have the slightly smaller city of Antibes. Despite its size however, our Antibes Walking Tours are no less spectacular than its counterparts. Feast your eyes on the mind-blowing Port Vauban, the largest marina in the Mediterranean Ocean. Or on the ancient Grimaldi Castle, which now serves as the Picasso Museum.
Bar crawl :
During the nighttime, however, is where the real fun starts. Come along to one of our Nice Bar Crawls and enjoy a night to remember! Enjoy a great atmosphere, an international crowd, free shots, and free entry into every venue! And the best part? Tickets are only EUR 15 when booked online! You can pay at the door, but tickets will be EUR 20. It is also best to book your spot in advance to avoid disappointment as our bar crawls are very popular.

You can even book a private pub crawl if you'd prefer a night of celebrations with just your BFF's. We also offer private bar crawls in Cannes and Monaco too if you're looking to switch things up a little. What's more, it's not every day you get to have a Bachelorette Weekend along the French Riviera, so why not go all out and add a private stripper to the mix?! You certainly won't be disappointed with the night's events.
Wine Tasting Tours in Nice :
Fancy yourself as a wine connoisseur of sorts? Well, we suggest looking into one of our fantastic 5-star Wine Tasting Tours. The vineyards of the Nice and Var region produce some of the most exquisite wine in all of France. Our wine tour offers an introduction to the world of wine culture. It also gives you the opportunity to taste handcrafted local favorites that'll be sure to do more than delighting your taste-buds.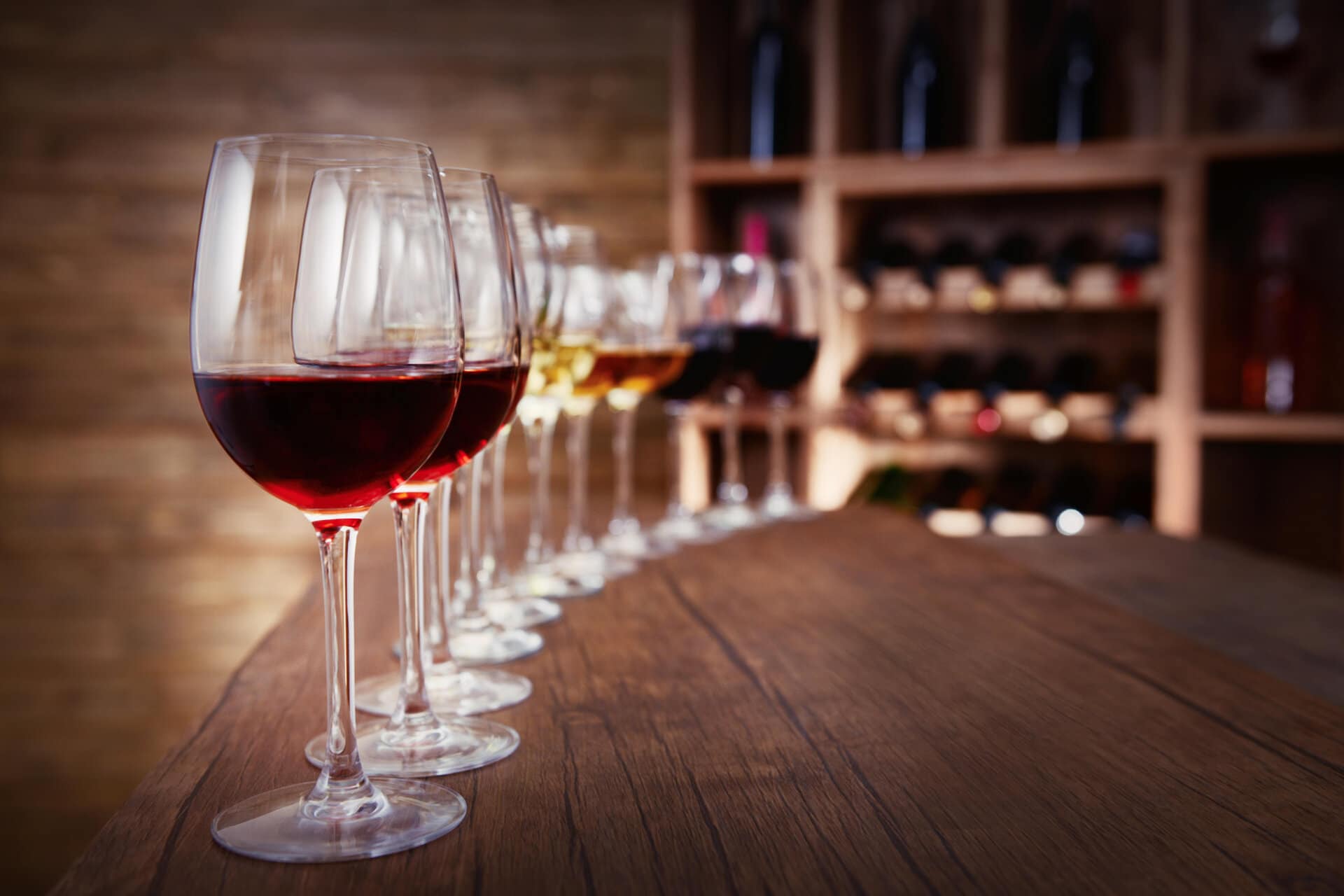 Food Tours in Nice :

Speaking of appeasing our taste-buds, we can't possibly forget about our Nice Food Tours. Discover some of the local specialties like Socca and Pan Bagnat. And it, of course, it wouldn't be a French food experience if we didn't try some of the delicious pastries that France is so known for. Lasting for 3-hours, you'll not only have a full stomach, but you'll also get to discover the city of Nice. Due to its popularity, we once again would advise booking in advance to avoid disappointment. So come on down and get a taste for all the wonders Nice has to offer.
V.I.P Room Nightclub St Tropez
When you think of ST. Tropez, you immediately think of its gorgeous sandy beaches that lie along the French Riviera. But did you know it could also be a great destination for a Hen Party?! Perhaps enjoy a wonderfully relaxing spa break with your friends that'll have you pampered and prepared for the Big Day. If you're looking to party, however, then the V.I.P Room is for you. This establishment doubles as both a restaurant and an adjoining club. Enjoy a delicious meal while talented and beautiful burlesque dancers and entertainers perform for you on the many stages. After a couple of drinks, feel free to join in with some of the dancers and head into the dancefloor area. You can also find the V.I.P Room club located in Cannes and Monaco!
French Riviera Parties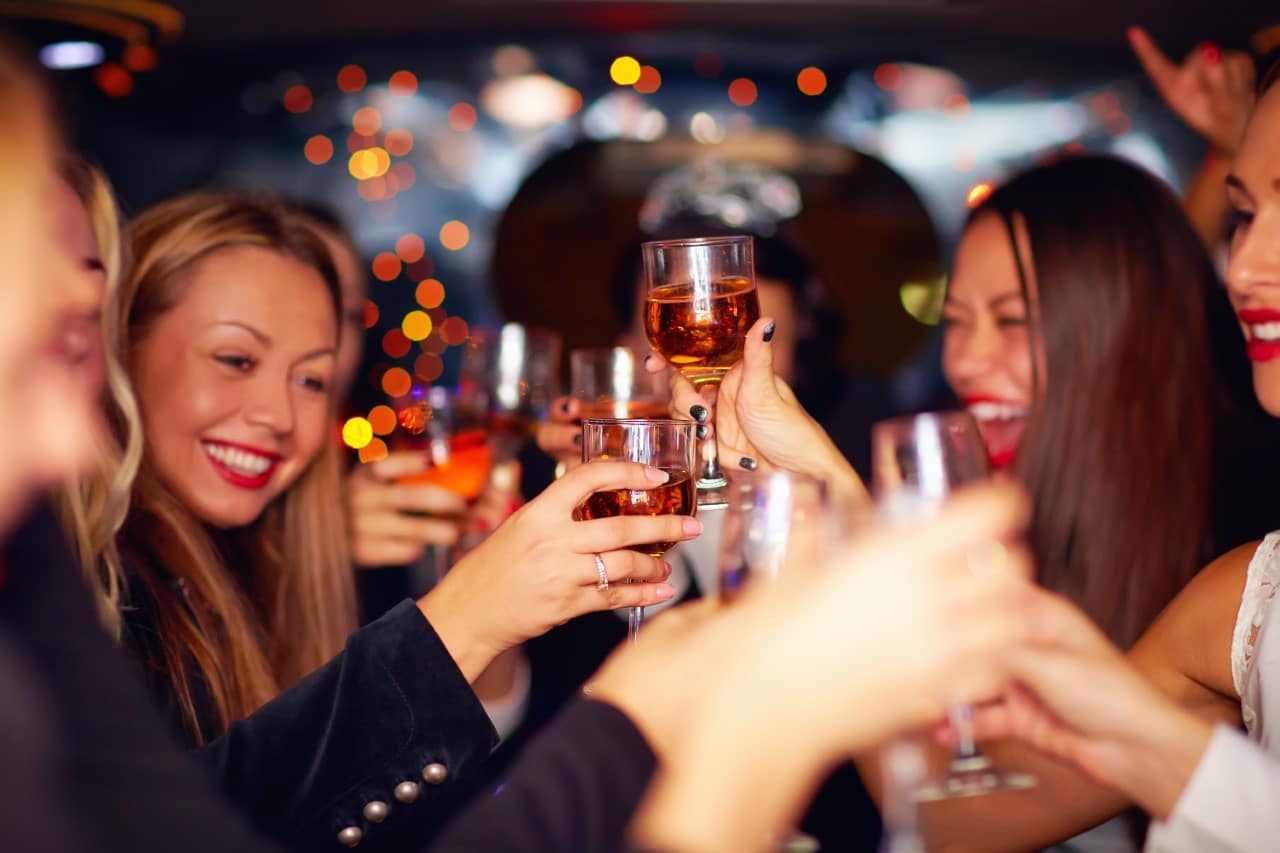 Want your Hen Do entertainment to be a little risqué and flirty? Then we suggest taking a look at their Butlers in the Buff service. Enjoy a semi-nude Adonis mixing your drinks for the night and taking wild and fun photos with the bridal party. A sure-fire way to spice up the night.
French Riviera Parties also offer VIP Party Limousines. Cruise along the French Riviera in style while you celebrate with your dearest friends and enjoy a complimentary bottle or two of champagne. If you have any special requests for the night, feel free to share and we will be more than happy to try and be accommodating.