Hen Do Ideas in Nice
Is the big day fast approaching already? Well I guess you better start making the most of your final days of singledom! Your Hen Do is the best opportunity for you to go wild and celebrate with your nearest and dearest girl friends. However, coming up with Nice Hen Do ideas is easier said than done. But luckily for you we've put together an ultimate guide which is sure to give you some inspiration for the big night! So, pack your sundresses and clubbing heels, because Nice has everything you could possibly want and more!
Perfume Workshop
Molinard is one of the leading perfumeries in all of France. Which is saying something since France is known as the perfume capital of the world. And what a wonderful coincidence, Molinard have a store right here in Nice! Located right in the center, its both easily accessible and offers great activities. Feel free to simply have a look around in their adorable gift shop and maybe buy a souvenir or two. If you and your gang would be interested, the store also offers its own workshops. The experienced staff will teach you all about the process in which perfume is made here in France. Did you know most of our perfumes are infused with wine and cognac?! At the end of the tour, you'll have the amazing opportunity to even make your own perfume. Its sure to be a unique and fun experience that you and all your girl will enjoy.
The Royal Spa-Treatment
Looking for another intimate and relaxing option for your daytime activities? Then Nice's great selection of spa's is right up your alley. There are several highly recommended establishments such as Deep nature Spa, Absolu Spa and L'instant Spa. All of which offer a great range of services. From Face treatments to full body messages, enjoy a life of luxury, away from all the stress of wedding planning. If you're looking for a more exciting take on things, then Spot Bien Être is an absolute must! Apart from all the typical spa treatments, this venue offers its customers a fish spa experience! Your feet willing be rocking those heels as you and your bridesmaids walk down the aisle.
Wild Water Sports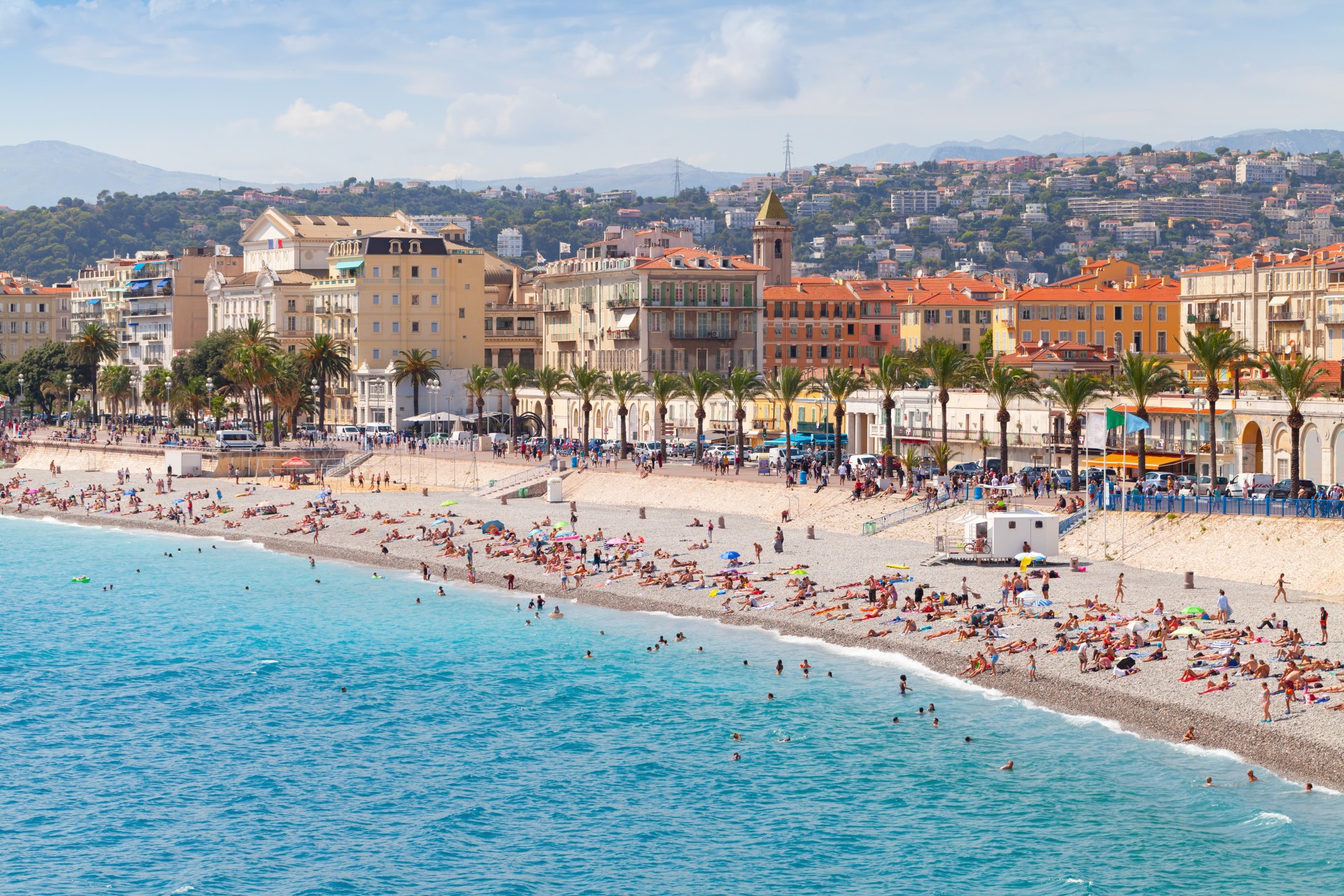 When you're right beside the Mediterranean, it would be a waste not to take advantage of the available water activities. If you and your gals are some of the more adventurous types, then check out Glisse Évasion. They offer a great variety of water sports for everyone to enjoy. There's parasailing, water skiing, water tubes, and even kayaking. Discover the gorgeous French Riviera from a new and unique perspective. With its professionally trained staff, you also don't have to worry if you have no prior experience with the activities. You can be sure you'll be in safe hands.
French Riviera Bar Crawl & Tours
Walking Tours
Nice
Our own company offers great activities for visitors here in Nice. During the day, take your Hen Party on one of our fantastic walking tours! Explore this breathtaking city and uncover all of its most spectacular sights. Follow our local guides as they lead you through the narrow streets of the Old Town and up to our famous Castle Hill where you'll have possibly the most amazing 360 degree panoramic view of the city. Discover fascinating histories of Nice during the middle ages. And how the city evolved from a rags to riches thanks to tourism!

Or, for something a little different, why not take part in our Nice Night Tour? Discover the city in a whole new light…literally! It may not be similar to our day tour, but trust us, its just as riveting. During our Night Tour, we'll take more of a look at Nice's contemporary history. Learn of tales of Nice during the world wars and the importance of art and tourism to the region. And the best part? Our route! We'll take you not only through our illuminated Place Garibaldi and Promenade du Paillon, but also along our renowned Promenade des Anglais!
Cannes
But Nice isn't the only city along the French Riviera where we operate our tours. Just a 40 minute train ride away you'll find yourself in the city of Cannes. Known for its glitz and glam reputation, Cannes is a city for the stars. However, its glamorous reputation aside, the city is also home to a rather fascinating history. Don't believe us? Well that's just something you'll have to find out about on one of our Cannes Walking Tours! From the Old Town of Le Suquet to the Marché Forville and the Promenade de la Croisette, there's plenty of attractions to grab your attention!
Antibes 
half way between Nice and Cannes, we can't possibly forget about Antibes. Much smaller than its counterparts, but no less spectacular, our Antibes Walking Tour shows that this little town has more to offer than one would anticipate. As we traipse through the quaint cobblestone streets of the Old Town, we'll learn more of city's captivating history. Better still, we'll take you along the famous Port Vauban, the largest marina in the Mediterranean Ocean! The collection of super yachts will blow you away!
Monaco
But our tours don't just stop in France. We also offer our Walking Tours in the Independent State of Monaco! Monaco is one of the most famous and well-known countries in the world. You may know it for its reputation as a playground for the rich and famous. Or for its famous Casino which has featured in a number of the James Bond films. But the city state has a rather longstanding history behind it. One that we will hopefully get the opportunity to share with you should you partake in our tours.

Bar crawl
During the nighttime however is where the real fun starts. Come along to one of our Bar Crawls and enjoy a night to remember! Or not to remember. Depending on how many pink gins you decide to have. Enjoy a great atmosphere, an international crowd, free shots, and free entry into every venue! And the best part? Tickets are only EUR 15 when booked online! You can pay at the door, but tickets will be EUR 20. It is also best to book your spot in advance to avoid disappointment as our bar crawls are very popular.

You can even book a private pub crawl if you'd prefer a night of celebrations with just your BFF's. What's more, its not everyday you get to have a Hen Do in Nice, so why not go all out and add a private stripper to the mix?! You certainly won't be disappointed with the night's events.
Nice Wine Tasting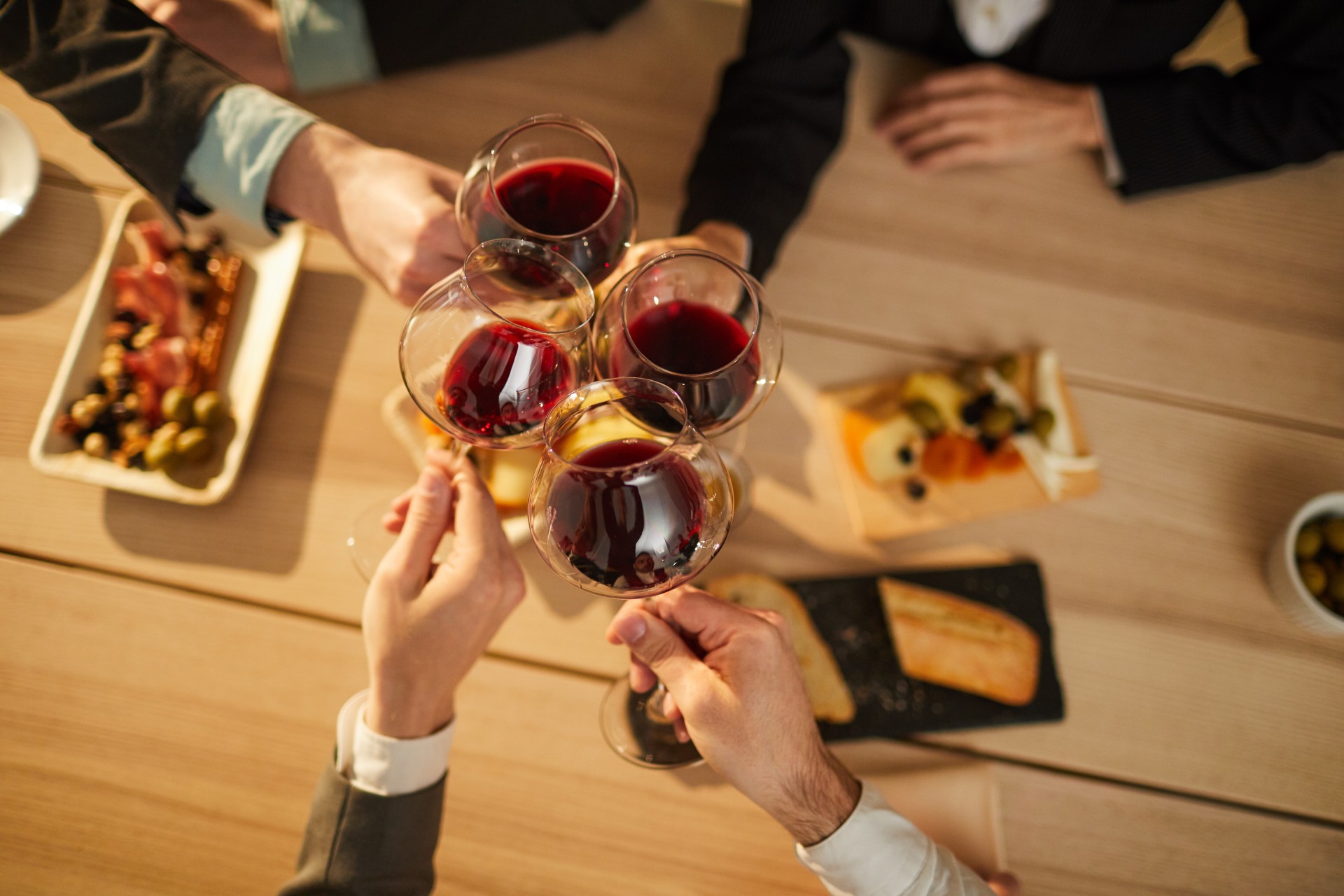 Fancy yourself as a wine connoisseur of sorts? Well we suggest looking into one of our fantastic 5-star Wine Tasting Tours. The vineyards of the Nice and Var region produce some of the most exquisite wine in all of France. Our wine tour offers an introduction to the world of wine culture. It also gives you the opportunity to taste handcrafted local favourites that'll be sure to do more than delight your taste-buds.
Nice Food Tours
Speaking of appeasing our taste-buds, we can't possibly forget about our Nice Food Tasting Tours. Discover some of the local specialties like Socca and Pan Bagnat. And it of course it wouldn't be a French foody experience if we didn't try some of the delicious pastries that France is so known for. Lasting for 3-hours, you'll not only have a full stomach, you'll also get to discover the city of Nice. Due to its popularity, we once again would advise booking in advance to avoid disappointment. So come on down and get a taste for all the wonders Nice has to offer you and your Hen Party.
Nice Luxury Picnic Tour
Also on the topic of food, we have to mention our Luxury Picnic Tour! Escape the dreariness of our modern lifestyle and allow us to transport you back to the 20th century. Dress in your finest vintage outfits and wait for us to pick you up in our authentic Citroën 2CV car. From here, we head to the peak of Mont Boron; which is home to not only an ancient fortress, but also has a spectacular view overlooking to city. And the best part? You don't even have to sort out your own meals! Just let us know what your in the mood for and we'll prepare the perfect selection of appetizers.
Nice Team Building
Trying to come up with some more unique Nice hen do ideas? Something even more personal for you and your girls? Well then also consider Nice Team Building Activities! There's no better way to bring you and your friends even closer than before. We offer a great selection of different activities for you all to partake in. From all our tours we have mentioned above to taking part in Escape Rooms, Canyoning through the riptides of the Gorges du Loup or event trying your hand at Stand-Up Paddling along the beautiful Bay of Eze.
[embedyt] https://www.youtube.com/watch?v=DL1SiO4WSP4[/embedyt]
Private Tours
All of our tours and activities throughout the Riviera can be booked as Private Events upon request. But why bother with a private event when you can just join a normal tour? Well, for starters, you'll get to enjoy the benefit of having your very own personal guide. No vying for your guides attention. You and your entourage will be our guides only concern.
Private tours also give you the luxury of customising the day to suit your schedule. Do you want us to pick you up from your hotel? Or stop somewhere for some delicious local food? Well ask and you shall receive! After all, this is your special day. We're just happy to be a part of it!
Contact Us:
For bookings and queries, don't hesitate to get in contact with us via our email: info@rivierabarcrawl.com