Where to go out in Paris: The Best Neightbourhoods
Paris: the city of partying and glamorous European nightlife par excellence. Yet it is so simple to get lost: between good and bad places, tourist traps, and excellent tips. Today "Riviera Bar Crawl and Tours" offers you its list of the best neighborhoods to go out at night in Paris.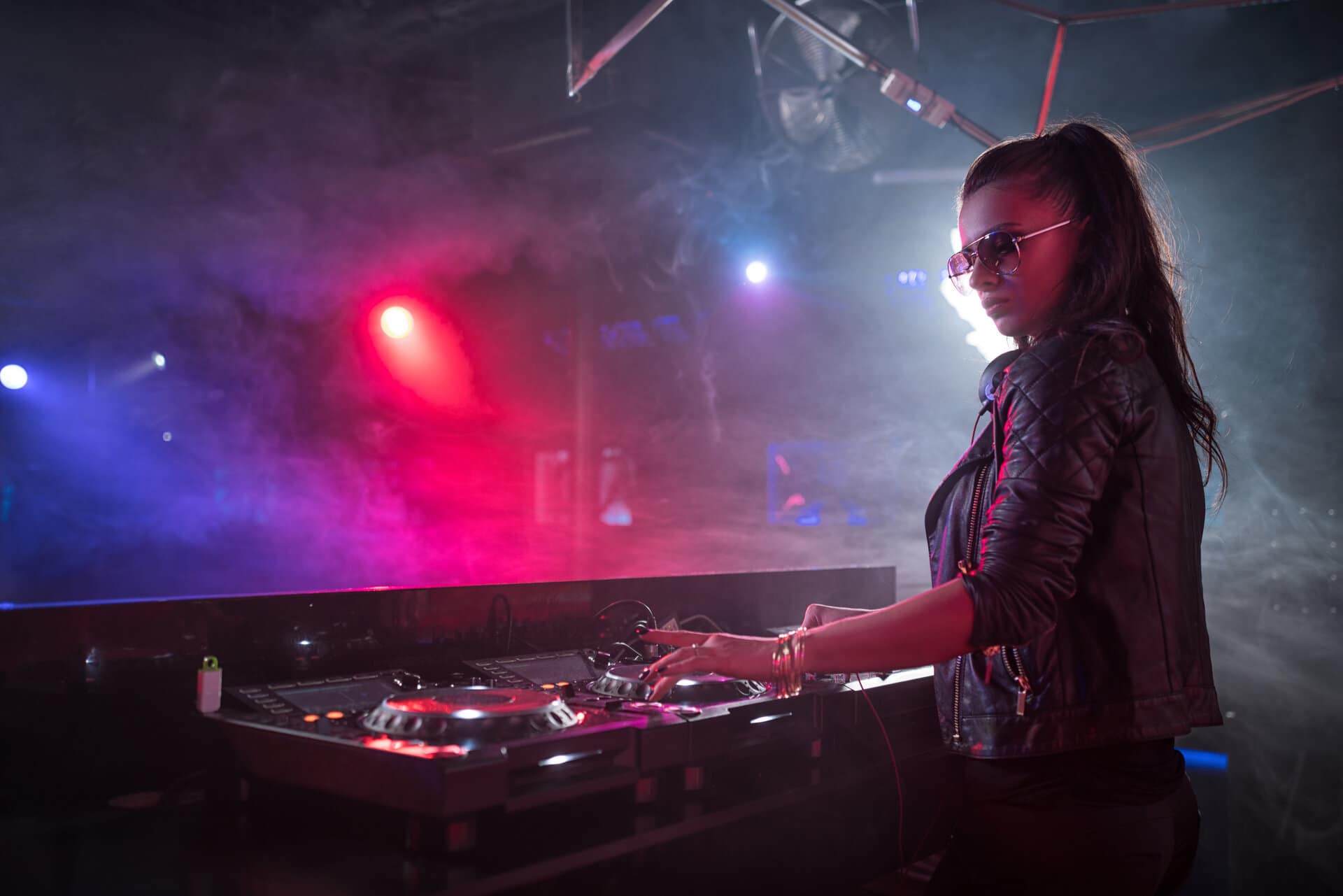 The "Quartier Latin": the party mecca in Paris 
If we only had to choose the best area to party and enjoy the real partisan nightlife, this would be the Quartier Latin. 
It is located in the neighborhood of Saint-Michel, in the 5th district between the metro stops of Odéon, and the one of Mabillon. To access to the Quartier Latin, it is simple, use the metro lines Metro 10, 4 or the RER B.
The Quartier Latin is one of the most frequented and appreciated places in Paris. Here, we meet as many tourists as students or locals. Ideal for your night outing, this district counts many bars of all kinds, which guarantees you to spend a very animated evening (and night) in Paris.
That's why we selected the Quartier Latin to star our pub crawl in Paris. Here you will discover some of the best international pubs. It is easy to meet locals as well as a lot of foreigners and other travelers. Besides, there is a whole lot of great night bars with a lounge and retro atmosphere, some trendy pubs with students thanks to attractive prices and mazing happy hours, and some of the most unusual bars with specialties such as sangria or unique French dinks and shots, included in our pub crawl in Paris.
A pub crawl to discover the best parties in Paris
Whether you like to enjoy a glass of wine in a wine cellar in the Saint Martin district, a cocktail bar in Saint-German des Pres, happy hour in and live music in rue Oberkampf, or hip hop on the dance floor of the best clubs in Paris, we have it for you with some of the best pubs crawls in Paris.
Why the best pub crawls in Paris with us?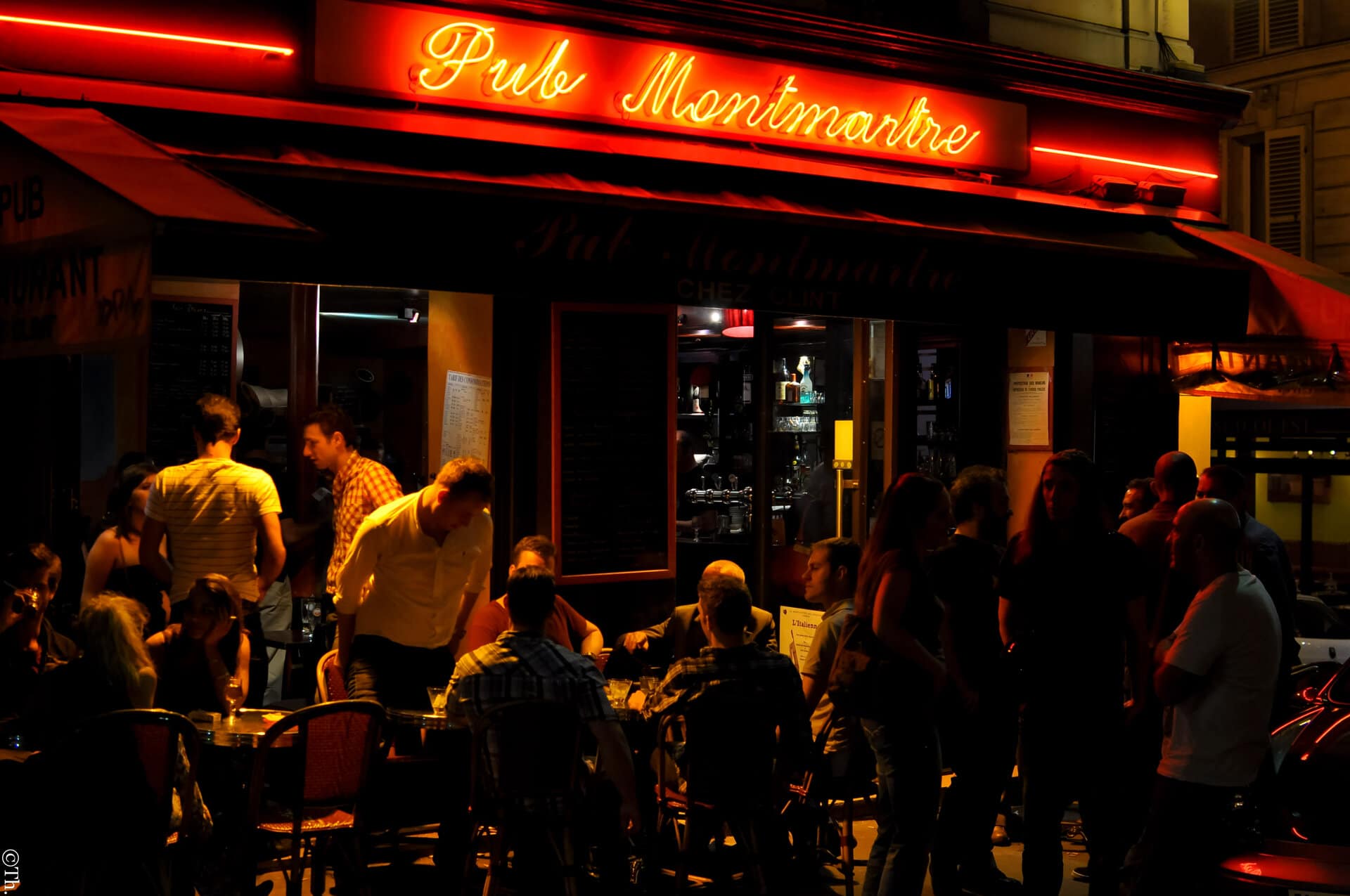 Do you have a craving to take the "French apero," discover the French capital another way and meet people? 
Then, our Riviera Bar Crawl and Tours' pubs crawl, known as "Barathon" in France, are ideal for breaking the ice and meet the glamourous and exciting city of Paris.
1.    Where? 
We will start in the unique area of the "Quartier Latin" at the Long Hop, 25 Rue Frédéric Sauton, in the 5th district, from 20:30 to 21:30.
2.    When? 
From Tuesday to Saturday nights from January to May and in October, November, December, and from Monday to Saturday night for summer evenings of June to September, our team of party organizers will take you around the best neighborhoods to enjoy some of the best parties in Paris.
3.    How much?
We are offering some of the best pubs crawls in Paris for a great value. Get your booking online and steal the deal in advance for 15€via our site only. But you can also pay the 20€ ticket when joining us at the first bar: The Long Hop.
4.    What?
Get ready to discover the Parisian nightlife through a set of bars and clubs that will take you around the best neighborhoods to go out in Paris. You will experience the world-famous "Paris nightlife" and step in some of the best bars in Paris and walk the street s from pubs to bars around world-renowned bar-restaurants, art deco cocktails bars, happy hours spots and unique places in Paris such as Lulu White, la Belleviloise, le Comptoir, Rosa Bonheur, and more themed bars.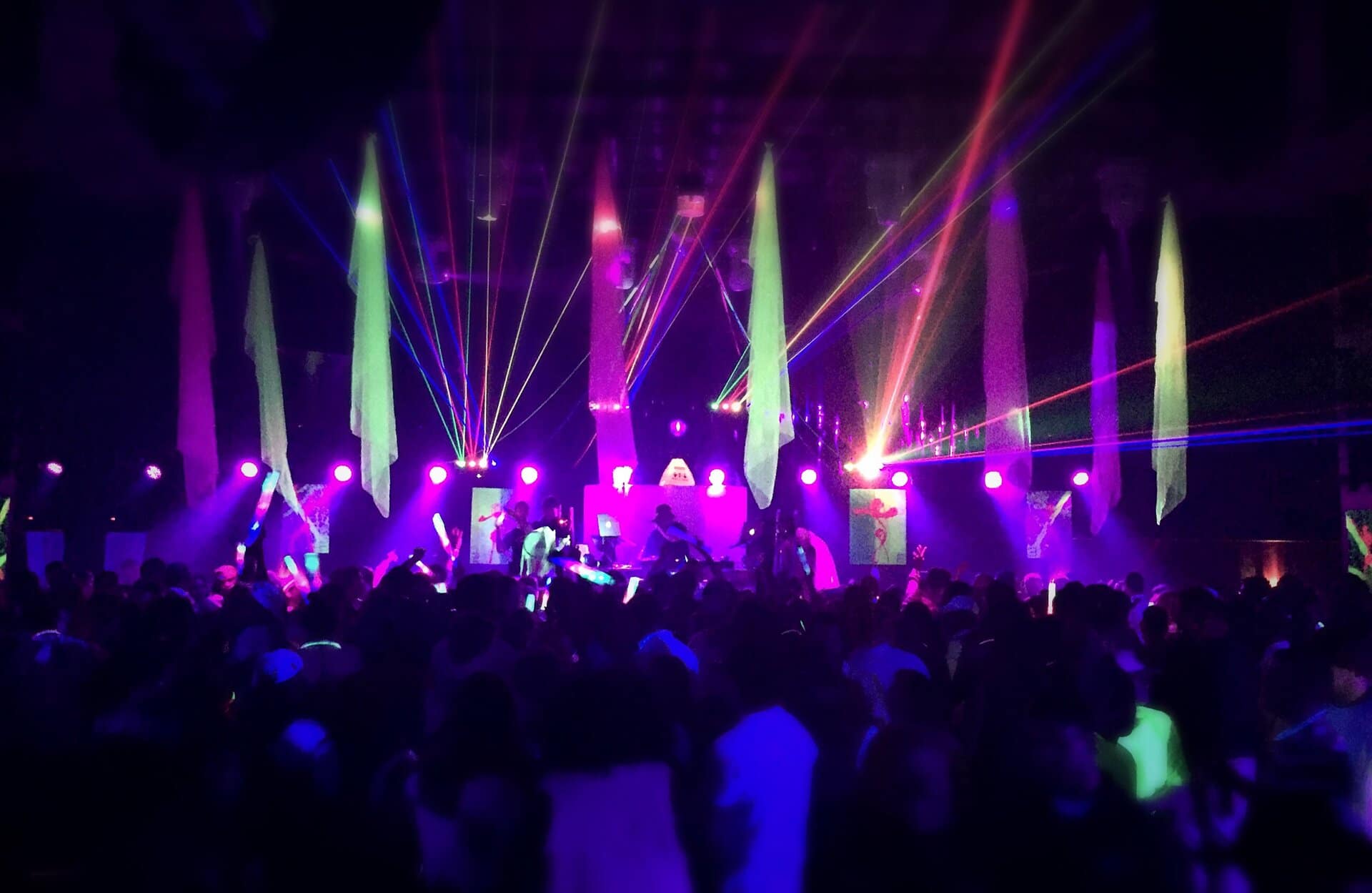 The other great neighborhoods to go out in Paris 
As one of the leading Pub Crawl companies in Paris and on the Cote d'Azur, Riviera Bar Crawl and Tours tour guides and pub crawl guides are real locals. They know the city in all its details, and party experts who will take you through the crazy Parisian parties from bars to clubs, playing drinking games such as Body Shot, Flip Cup French, Paquito, or Limbo in some of the best bars and pubs in Paris.
So, get ready and get out to discover the best neighborhoods to go out at night in Paris!
The neighborhood of Oberkampf 
Festive neighborhood par excellence, you will find between Republique and Oberkampf all bar the most animated of the capital to have a good evening. 
Multiple bars line the streets of this district, and there is something for everyone! From the classic bar to drink pints of beers with friends, to more trendy bars through all the styles of music possible and imaginable. Something to get everyone to agree!
If you go there, do not hesitate to go to some 100% real Parisian evening in some trendy bar perched on a rooftop, pubs for those who love real craft beer, and other places and bars offering very cheap drinks. 
The area of Mouffetard 
Known and recognized for its permanent entertainment, the Mouffetard district is, therefore, an essential district of Parisian nightlife. Party-goers always populate the street itself and all those adjacent to it. It is undoubtedly one of the best and friendliest places to go out for a drink in Paris. And all of this at attractive prices.
There, you have the possibility of doing some of the best bar-hopping while discovering some of our favorite bars in Paris. 
It is easy to find places with a young atmosphere and an attractive happy hour. You will also find some pubs with sports reruns and even some sports bars in Paris,
specializing in wrestling fights, such as at La Lucha Libre. Moufettard is packed with small bars offering a young and cosmopolitan atmosphere and some of the best beer spots for the biggest beer lovers.
The Montmartre district and the famous Pigalle area
A tourist hotspot and historically the "hot" district of Paris, Pigalle today offers its visitors a real return to the past, orchestrated around a symbolic place: Le Moulin Rouge. 
Here, all the conditions are met to give a real nocturnal dynamism to the neighborhood. If you like to go out and feel the popular Parisian atmosphere, this district is for you.
Again, we suggest you check with our Riviera Bar Crawl and Tours team to get more details and maybe design your custom pub crawl in Paris.
It is the best way to discover this district in a new light and crazily and unusually with some trendy karaoke bar, as well as unusual places to party in Paris with a warm and festive atmosphere. 
The Marais district and the Châtelet / Les Halles area
This historically cosmopolitan Parisian district is always very lively and full of small bars where to go out for a drink.
You will find your happiness there since it is undeniably one of the busiest and trendy places in the capital.
Our favorite in the area is some warm and friendly restaurant-bar-karaoke-lounge, as well as the famous Le Perchoir, a bar located on a rooftop, which is the ideal place for a drink and to enjoy a breathtaking view of Paris.
But you can also find some New York-style bars, nice for drinking tasty cocktails in a classy and relaxed atmosphere.
Party time in Bastille neighborhood
Again, it is a trendy place for Parisian nightlife; Bastille has many places where it is pleasant to go out. Symbolically a Mecca for celebrations, this district particularly appeals to students and tourists. 
If you don't know where to go out in Pariss and you can't agree on a specific place or atmosphere to start the night in Paris? Bastille is the solution!
Here you will find a selection: unusual bars with many surprises in store, dancing bars, themed pubs with the Parisian anti-prohibition atmosphere. 
The area of the Grands boulevards 
Located on the right bank, the Grand Boulevards are symbolically a place for strolling and discovering the glittery French capital.
Indeed, they are full of places of entertainment, ideal for going out at night in Paris. And there is something for everyone: cinemas, restaurants, theaters and of course bars.
We advise you to go to try some 100% "Aussie" bars with a friendly and warm atmosphere where everything is done to be transported to Australis (from staff to decoration and drinks). But you can also join some great after-work parties in some of the best lounges and cozy bars in Paris.
The district of Montparnasse
At the heart of the 14th arrondissement, the Montparnasse district is not usually a place renowned for its nightlife. However, this place now offers more and more possibilities for outings! By looking a little more in the area, and especially by knowing where to go, you will find friendly bars often overlooked.
Still not convinced? Order a drink at some of the outside terraces and some quite lively bars, perfect to have a drink with friends. Besides, you will find pubs and cafés with influences from around the world, that offers a wide selection of cocktails. The Cubana Café, where Havana lies in the heart of Paris, is a great example, and it is a bar with a real Latin vibe.
Time to go out in Paris
Riviera Bar Crawl and Tours offers you a special evening that starts in the Quartier Latin and then heads to some of the best bars, pubs, cocktails bars and clubs in Paris.
So, if you want to meet new people and party all night, join us at the best pub crawls in Paris with Riviera Bar Crawl & Tours, and discover the Parisian nightlife, test our most memorable evenings and get some great memories!