Where is Saint-Tropez?
Located along the south-east corner of France is where you'll find the world-famous French Riviera. A region known for its stunning Mediterranean coastline, year-round sunshine, breathtaking landscapes and whimsical attractions. The Riviera or 'Cote d'Azur' is made up of many renowned cities. Nice, Cannes, Monaco, Marseille and of course, the famous Saint-Tropez.
Saint-Tropez is somewhat further west along the Riviera. About 68 kilometres west of the region's capital of Nice and 100 kilometres east of Marseille. Placing it within the Var department of the Provence-Alpes-Côte d'Azur region.

How to get from Nice to Saint-Tropez
Unfortunately, there are no direct transport links going from Nice to Saint-Tropez. Unless you're willing to travel by cruise boat that is.
The Trans Côte d'Azur ferry line offers a rather enjoyable and affordable round-trip from Nice's Port all the way over to Saint-Tropez. The trip lasts for about 2.5 hours and is only EUR 68 per adult. The ferry leaves Nice Port relatively early (at 9 am) and allows for a five hour stop-over in Saint-Tropez. So don't worry, you'll have plenty of time to explore the city as much as you want! And perhaps for some, going by boat may seem like a bit of a hassle, but trust us, the stunning coastal views that you'll get to enjoy will make it all worth it! Also, just a little something to be aware of, this ferry line only runs from May to September. So make sure to check out their official website for schedules and booking information.
If you don't mind getting connecting modes of transport, then you can easily go by train and bus. Here in Nice, we have 3 train stations: Nice-Ville, Nice Riquier and Nice St. Augustine. From any of these stations, you can take a train to St. Raphael Valescure, which is roughly a 50 minute journey. From there, you'll want to get on bus no. 7601 from Saint-Raphaël Gare Routiere bus stop and hop of at Saint-Tropez Gare Routiere. The journey is just about and hour and a half. For a one-way ticket, you should expect to pay about EUR 20, give or take. Which is still relatively cheap compared to most other options!
How long to drive from Nice to Saint-Tropez?
You could of course also drive yourself from Nice to Saint-Tropez. In fact, it may even be one of your cheapest options. Nice has a great selection of car rental services, with some companies offering rental prices as low as EUR 50 per day! What's more, driving knocks your journey down to just an hour and a half in total. Making it the quickest option.
How much is a taxi from Nice to Saint-Tropez?
And if you don't want to drive yourself, then getting a taxi is always a great option. But if you can, we highly recommend ordering an Uber as opposed to a taxi as its much cheaper. Although, in saying that, you'll be expecting to pay over EUR 170 even for just an Uber.
How to get to Pampelonne Beach Saint-Tropez?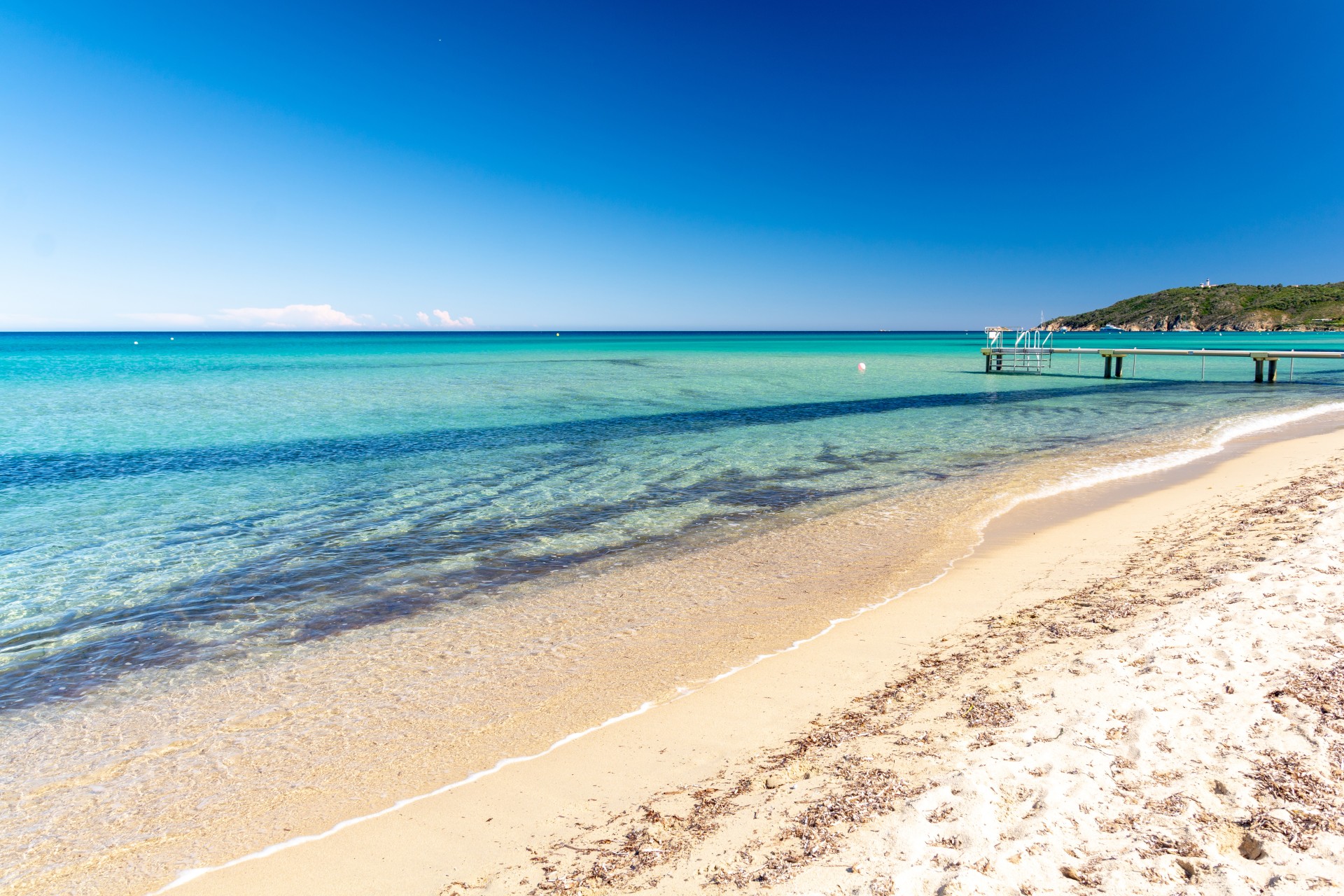 The Pampelonne Beach is possibly the most famous beach in all of Saint-Tropez. Which certainly is saying something considering Saint-Tropez is vastly known for its iconic white sandy beaches. Pampelonne Beach in particular is where you will find the A-listers, the famous beach clubs, and the super yachts resting in the bay.
As beautiful as Saint-Tropez's beaches are, they are all located quite a bit outside the city centre. However, that doesn't mean they're difficult to get to. Of course, if you have your own car then there's absolutely no problems. But if not, bus no. 7742 from the Saint-Tropez bus will get you straight to Pampelonne Beach. Or you can also take bus no. 7705, which runs more frequently but only operates between April and September.
You can also take a taxi/Uber if you'd prefer. But they can be rather expensive in Saint-Tropez, so definitely one of the more expensive options.
Where to stay in Saint-Tropez
Saint-Tropez has a great range of options when it comes to accommodation. Whether you're searching for an Airbnb or a high-class luxury villa you certainly won't be stuck for choices. If you want to stay close to the centre of Saint-Tropez, then Hotel de Paris is a great option. As a 4-star hotel, its certainly more on the expensive side. But its central location, stunning rooms and private amenities make it worth every penny.
For a super affordable option that's also close to the beach, we'd definitely recommend L'Ecurie Du Castellas. Enjoy quaint rooms with breathtaking views over the bay and harbours. Or, for something a little more fancy, then check out Hotel le Mandala with its modern rooms private outdoor pool.
Is Saint-Tropez worth visiting?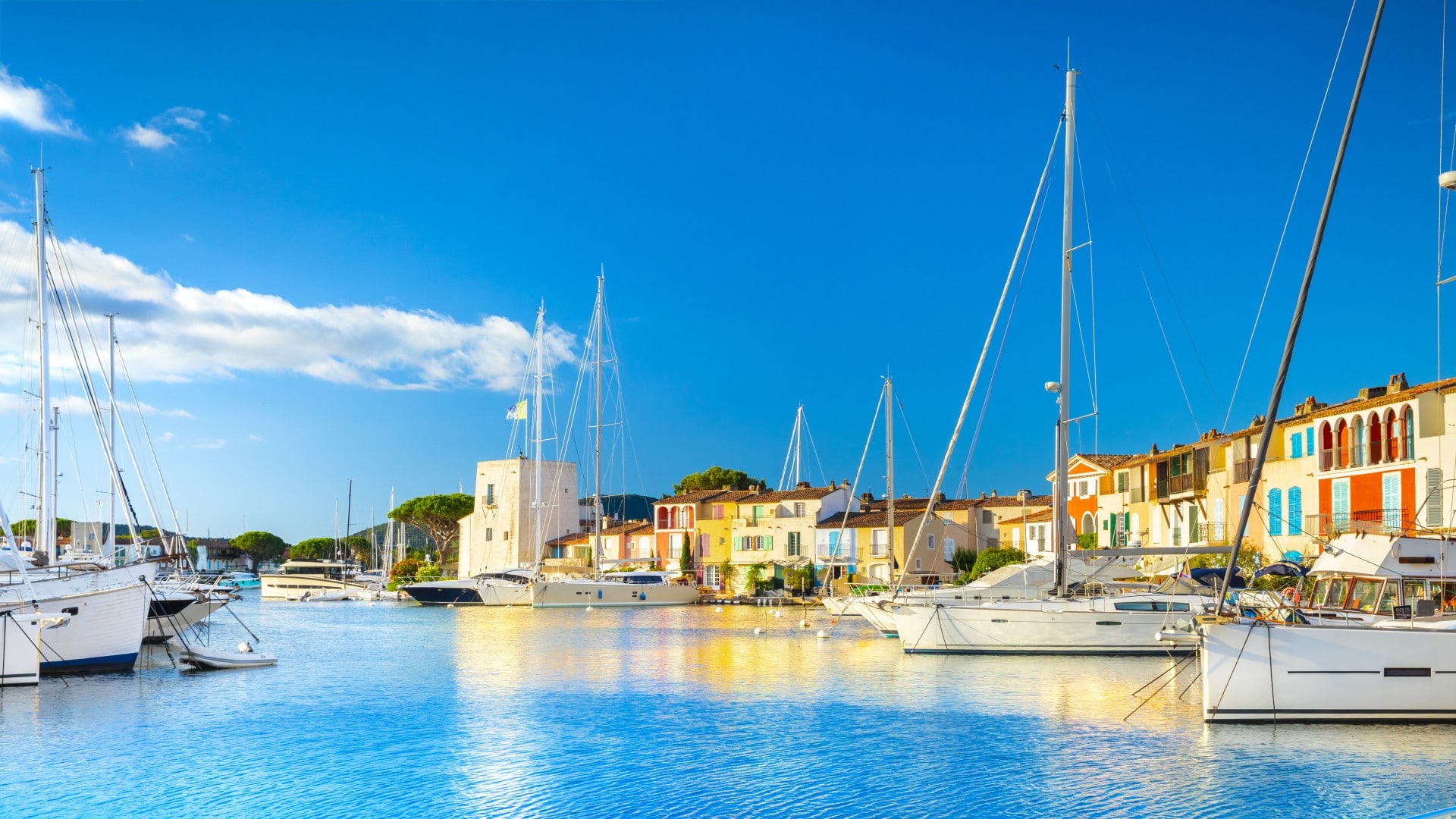 Saint-Tropez is definitely worth visiting at least for a day trip. It's a hotspot for many famous celebrities so if you're in luck you may even recognize someone you know. And not to mention its beautiful beaches and large marina for which its known. Put together, its looks like a scene from a movie. And yes, admittedly, the city can be more on the expensive side in most cases. However, you don't need to spend money to explore the city and enjoy its authentic French charm.
What is Saint-Tropez known for?
As we've already said, many people associate Saint-Tropez with its stunning beaches and amazing harbour full of super-yachts. But there's much more to Saint-Tropez than just that. For starters, I'm sure you're all familiar with the famous actress Brigitte Bardot? The woman who put Saint-Tropez on the map with here award-winning performance in the 1950's movie 'And God….Created the Woman'. thanks to her, Saint-Tropez began to attract all kinds of media attention from film producers and big-name music bands.
Like many cities along the Riviera, the natural beauty of Saint-Tropez also attracted the attention of famous artists and writers, who would come here to work in peace and become inspired by the breathtaking landscape around them. Particularly figures such as Guy de Maupassant, Henri Matisse and even Françoise Sagan.
Do you Do you Do you Saint Tropez
A rather quirky claim to fame for Saint-Tropez is the rather well-known song 'Douliou-Douliou Saint-Tropez' performed by Geneviève Grad from the 1964 movie 'Le Gendarme de Saint-Tropez'. This upbeat and catchy song would be sure to get stuck in your head for days, even if it is all in French. Even years after the movies release, most of us are more than familiar with the cheerful tune.
Aswell SainT- tropez in Famous for Nightlife find out an insider guide of the Best of St Tropez Nightlife.
Where to eat in Saint-Tropez?
Saint-Tropez is littered with quaint little cafes and deluxe restaurants. All along Pampelonne Beach especially you'll find a great selection of restaurants ready to cater to your every craving. If you know of Saint-Tropez, then I'm sure you may have heard Club 55 mentioned at some stage too? Thousands of visitors flock to this famous address to enjoy a delicious lunch after relaxing out on the beach. Here, you can enjoy delicious and affordable food under the shade of palm covered outdoor terraces.
And if you're looking for somewhere to enjoy dessert afterwards, then you have to check out the Barbarac ice-cream parlour. Be prepared to enjoy some of the most delicious ice-cream on the entire Cote d'Azur!
Discover more of the French Riviera
But Saint-Tropez is just one of many fantastic cities here along the Cote d'Azur. There's so many wonderful sights and attractions for you to discover. And what better way to do that than with a Private Guided Tour? Customize the tour to suit you and your group, and we can organize the perfect day out in as little as 72 hours. Enjoy an in-depth introduction to the history of the French Riviera and enjoy the benefits of having your very own personal guide. Its not everyday you get to vacation in the South of France, so why not make it as memorable as possible?!
For more information on our tours and activities, check out our website. For private bookings and further information, please feel free to contact us via our email: info@rivierabarcrawl.com