The Hidden Gems of the French Riviera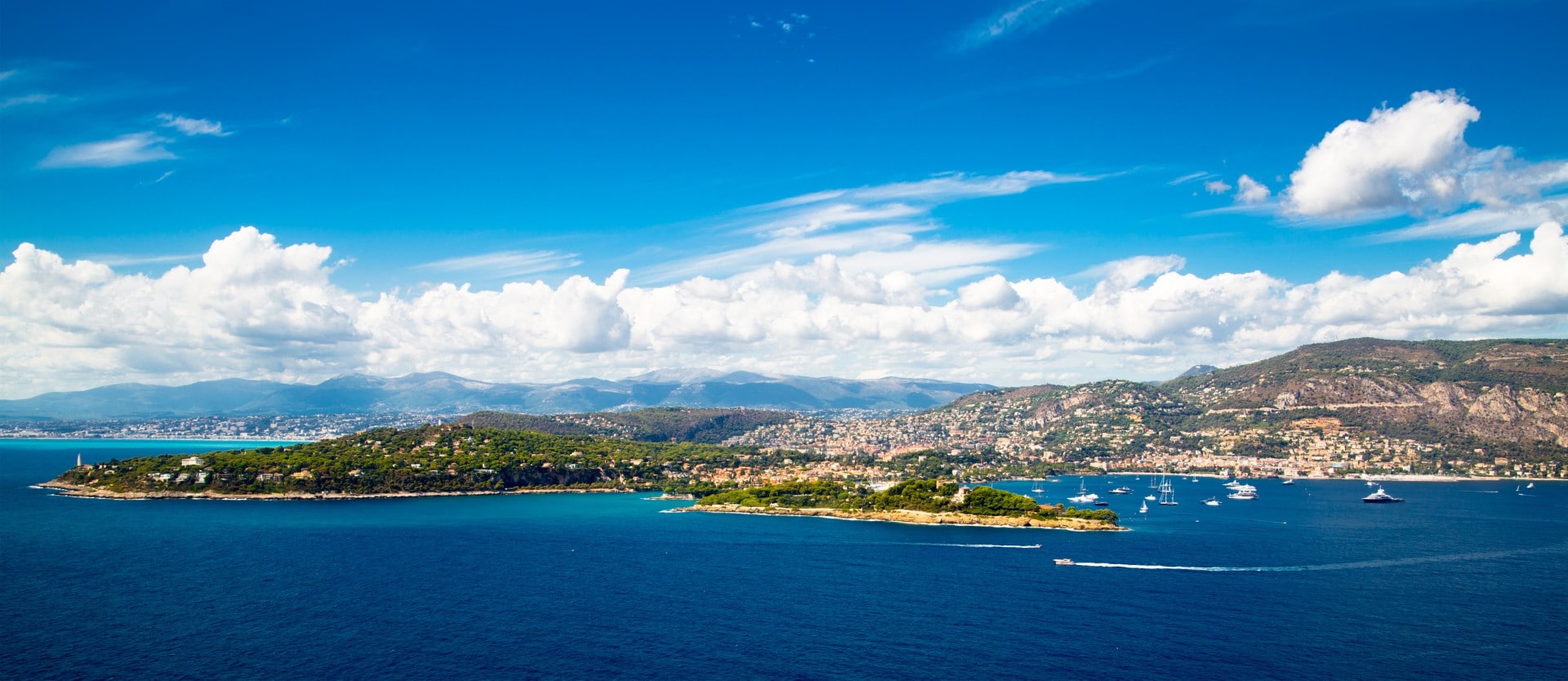 The French Riviera is home to some of the most breathtaking cities in all of France. With its views overlooking the Mediterranean Sea, its picturesque landscapes, glorious year-round sunshine and fantastic attractions, its no wonder the region attracts over 10 million tourists annually. Making it France's second most popular destination after the Parisian region. Here you'll find many well-known cities such as Nice, Cannes, Monaco and Marseille. And while these larger cities are certainly some of the highlights of the Riviera, it doesn't mean you should pass up the opportunity to visit some of the smaller and lesser known towns. Afterall, its places like Vence France that you'll get to enjoy an authentic Riviera experience and atmosphere!
Where is Vence France?
Vence is of course one of many beautiful cities found along the French Riviera on the south-east coast of France. Located a little more inland then most other communes, it lies between the Riviera capital of Nice and the port town of Antibes. Just a 20 minute ride away from the Cote d'Azur airport, it's the perfect destination for anyone looking to escape the hustle and bustle of some of the larger, busier cities. The quaint little village itself rests atop a rocky ledge, still surrounded by its original fortifications.
What to do in Vence France?
While Vence may be a relatively small commune, that doesn't mean there's not plenty to see and do! Vence is a medieval village, rich in history and fascinating monuments. From ancient Roman temple grounds to Greek shrines and glorious chapels and cathedrals, Vence is a goldmine of tourist attractions. Not to mention the spectacular views of the surrounding Cote d'Azur.
Matisse Church France Vence
Speaking of Vence's Cathedral and Chapels, its most notable one is that of Chapelle du Rosaire. Having been fitted with stained glass windows by the world-renowned artist Matisse, the Chapel is an absolute must-see! Henri Matisse, along with many other famous artists and writers, lived out a portion of his life right here on the Riviera. Like so many others before him, he came to this breathtaking and picturesque region in search of inspiration for his works. Many believe that some of his most famous pieces depict scenes from the Cote d'Azur.
Where to stay in Vence?
There are many options for accommodation here in Vence France. Hostels, Airbnb's, you name it. However, if you're looking for some recommendations, then we highly suggest checking out Hotel Diana. Enjoy quality rooms and a central location all for reasonable prices! The hotel has a great selection of amenities and services for its guests to enjoy 'til their hearts content. With indoor gyms, a mini bar, rooftop jacuzzies and private balconies, it's an absolute dream.
Luxury Hotels in Vence France
However, if you're looking for something a little more luxurious then Vence has plenty of options in that domain too. If its grandeur you want, then nothing will beat the Château Saint-Martin & Spa. With its very own heated garden pool, elegant suites, shaded terraces and continental buffets, it's a hotel fit for a King. Another great option to check out is Hôtel de Charme Villa Roseraie. Surrounded by luscious green Mediterranean vegetation, it feels like its very own little patch of paradise. And being just a 10 km walk away from Cagnes-sur-Mer beach and 4 km from Vence centre, you get to enjoy the best of both worlds.
Vence France Tourist Office
If you're looking to make the most out of your stay here in Vence, then it's a great idea to check out the local Tourist Office. Located along Place du Grand Jardin, discover some of the best tips for making this a memorable vacation. If you want further recommendations for hotel in the area or for the best places to try some local cuisine, then check out their official online website!
Is Vence France worth visiting?
Vence is undoubtedly worth visiting if your staying on the Cote d'Azur. The breathtaking views and quaint cobblestone streets truly are mesmerising. The Old Town resembles scenes from your typical medieval style movies. Although the cheerful and bright splash of flowers and vegetation make it even more magical. And with the range of historical architectural monuments, it would be a crime not to explore the village!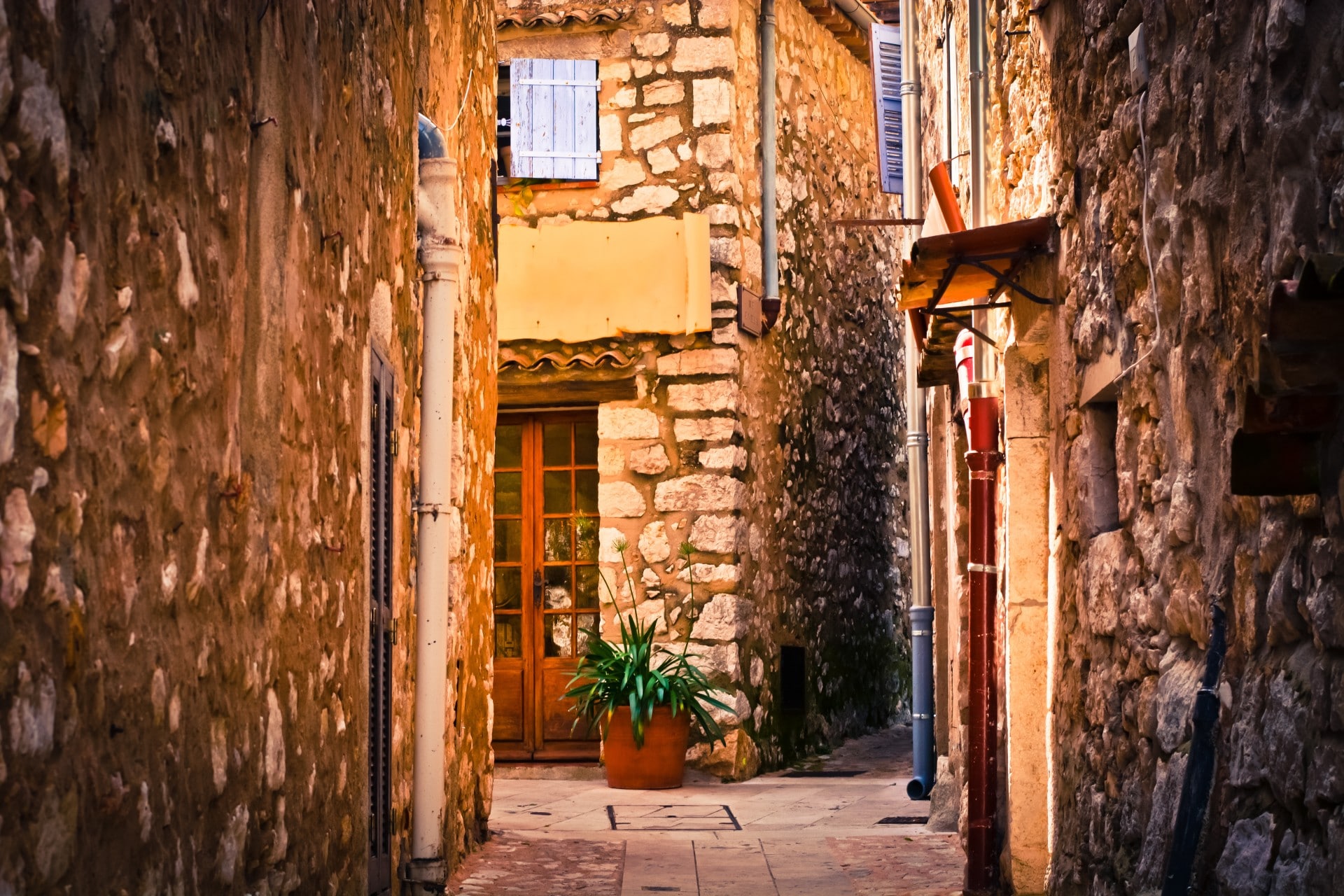 What is the difference between Vence and Saint-Paul-de-Vence?
While directly beside one another, the villages of Vence and Saint-Paul-de-Vence are two completely different communes. The central village of Saint-Paul-de-Vence is perched on a much higher hilltop than that of Vence, so again, it's a rather beautiful village to check out if you get the opportunity.
In regards to the relationship between Vence and Saint-Paul-de-Vence, there's actually somewhat of a longstanding rivalry between the two. A scared symbol in Saint-Paul-de-Vence is their Lacan cannon. A memento of a local Saint Paulois general from the battle of Ceresole of Alba in 1544. One night, the people of Vence planned to steal this sacred artifact in the dead of nice. However, the people of Saint-Paul-de-Vence caught wind of their plan and they filled the cannon with cherries. When the Vençois set off the cannon, they were assaulted by an array of red. Thinking they were wounded, the Vençois people fled back to Vence
What to do around Vence France? – French Riviera Private Tours
One of the great thing about staying in the French Riviera is that everything is just a stone's thro away from each other. And thanks to Vence's rather central location, it's the perfect place to be if you want to explore the Cote d'Azur. The Riviera in itself is a goldmine of history and antique monuments. Each city with stories as riveting and fascinating as the next. And what better way to discovery and learn about these tales than on a Private Guided Tour?
Enjoy the benefits of having your very own personal and expert guide, here to tell you everything they know about the South of France. Which is a lot! And what's more, as locals, they know better than anyone where to find the hidden gems of the cities. With a private tour, you also get the benefit of customising it to suit you and your entourage. Want to have lunch in an authentic local restaurant? Or want to discover more than just one city at a time? Well then we'll do our very best to arrange just that!
For quotations and bookings, feel free to get in contact with us via our email (info@rivierabarcrawl.com) and we'll organise the perfect day out for you and your group in as little as 72 hrs.