The Jewels of the Cote d'Azur
Here along the south-east coast of France, you'll find a terrific range of wonderful attractions and breathtaking cities. This Mediterranean coastline, most commonly referred to as the French Riviera, is home to a number of world-renowned cities. The Riviera's capital city of Nice is the second most popular tourist destination in all of France, attracting over 5 million tourists annually. The neighbouring city of Cannes is known worldwide for its annual Film Festival, the most prestigious one in the world. The Principality of Monaco is of course popular amongst the aristocracy of the world, what with its reputation for being a playground to the rich and famous. And of course, the city of Marseille is revered for its spectacular and mesmerising architecture throughout its streets.
But when you come to the Cote d'Azur, we always recommend exploring more than just the larger towns and cities. Afterall, its in some of the less popular destinations that you'll discover that authentic Provençal charm, along with some of the most beautiful hidden gems the Riviera has to offer. For example, you have the glorious medieval village of Èze. Of the breathtaking village of Gourdon hidden up amongst the mountains. And of course, there's also the small coastal town of Saint-Jean-Cap-Ferrat!
Where is Saint-Jean-Cap-Ferrat?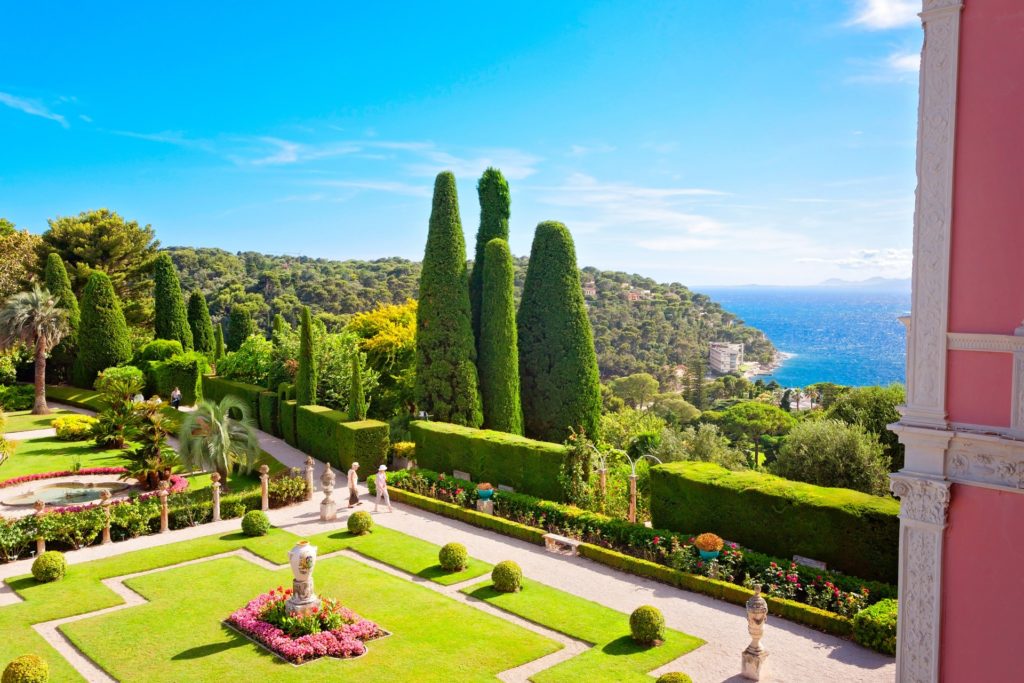 Saint-Jean-Cap-Ferrat can be found on the coastal peninsula alongside Beaulieu-sur-Mer and Villefranche-sur-Mer. Just 10 km away from the city of Nice and 13 km from Monaco, its relatively central location makes it perfect for tourists planning on touring the Riviera without having to stay in big city.
Can you take a train to Saint-Jean-Cap-Ferrat?
Unfortunately, Saint-Jean-Cap-Ferrat does not in fact have its own train station. However, that doesn't make it any more difficult to get to. There are several different options in terms of getting to and from Saint-Jean-Cap-Ferrat.
For starters, you can take bus no. 81 from the Promenade des Arts bus stop in Nice which will take you directly into the town centre. Or, if you're up for a little bit of an adventure, you can take bus no. 100 from the old Nice Port, get off at the neck of the cape and enjoy a beautiful 15 minute walk along the coast. And the best part about taking the bus? A single journey is only EUR 1.50!
Who lives in Saint-Jean-Cap-Ferrat?
Saint-Jean-Cap-Ferrat is certainly one of the smaller communes along the French Riviera. With a population of just over 1,500 inhabitants, it's the perfect getaway if you're looking to escape from the hustle and bustle of some of the larger cities.
In particular, this small coastal town has served as a summer resort to some of the world's biggest celebrities who have either vacation here regularly or own their own properties. Famous French artists and writers such as Picasso and Jean Cocteau were frequent visitors, often taking inspiration from the enchanting landscape surrounding them. British Prime Minister Winston Churchill was also known to have stayed here back in his day.
Even quiet a few names from Hollywood made their way to this little patch of paradise. Such as brad Pitt and Angelina Jolie, along with filmmaker Charlie Chaplin. So if you do visit, make sure to keep an eye out. You never know who you might spot walking down the street!
What to do in Saint-Jean-Cap-Ferrat?
Despite its small size, Saint-Jean-Cap-Ferrat has a fantastic range of attractions for its visitors to enjoy. Most notably, is the Villa Ephrussi de Rothschild, one of two of the most famous villas in the south of France. This opaque 20th century Italian-style villa truly is quiet the sight to behold. The interior of the villa is adorned with a magnificent collection of artful masterpieces accumulated by the original owner, Baroness Beatrice de Rothschild.
But the outer parts of the villa that is the real eye-catcher. The Villa Ephrussi de Rothschild is home to a magnificent collection of nine differently themed gardens. Each filled with a careful selection of some of the most beautiful flowers and trees in the worlds. From a traditional Japanese garden, to a rose garden and of course a Provençal garden, it's almost like a little patch of heaven on earth.
Another must-see attraction here in Saint-Jean-Cap-Ferrat is the Chappelle de Saint-Hospice. Though the Chapel itself appears rather insignificant, the imposing 36 foot Black Madonna statue certainly is worth taking a look at. This bronze statue depicting the Virgin Mary with Jesus as a baby was built in 1903, and has stood proudly on the peak of Saint-Jean-Cap-Ferrat to this day.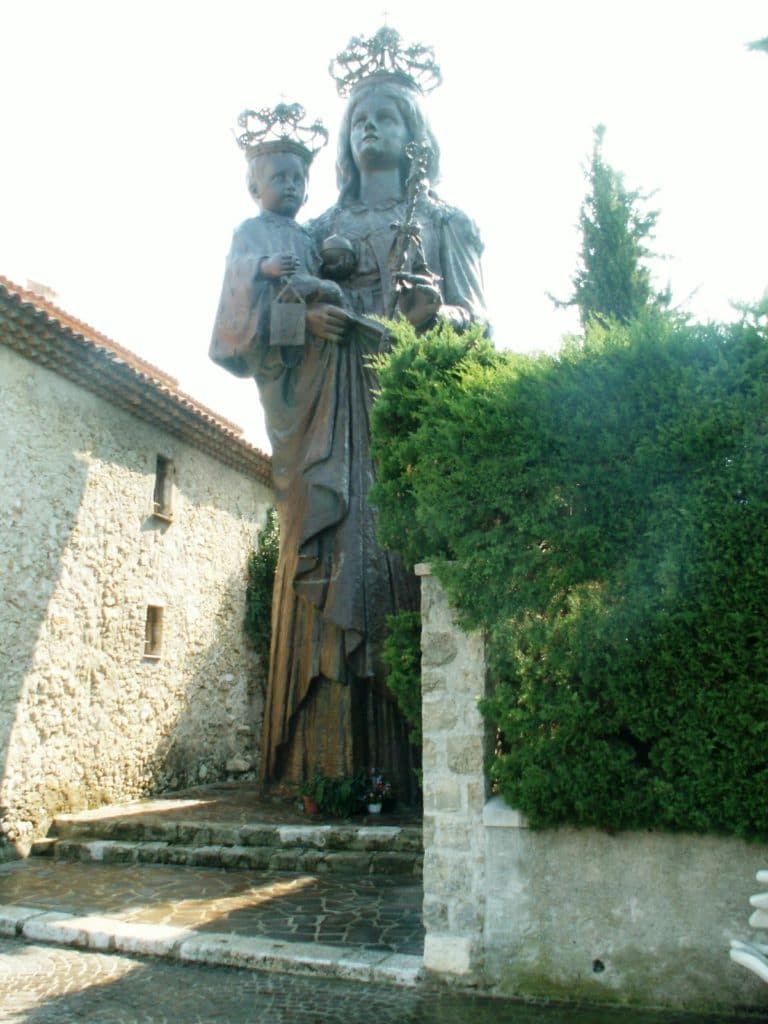 If you're hoping to sun it up on the beautiful white sandy beaches of the Riviera, then Saint-Jean-Cap-Ferrat has you covered. The town has a number of stunning beaches all stretching entirely along the coastline. Paloma Beach is particularly famous. Lined with popular cafes and restaurants, it's a personal favourite of both the locals and the visiting celebrities.
And speaking of the beach, you simply have to check out Saint-Jean-Cap-Ferrat's impressive Musée des Coquillages (Seashell Museum). Feast your eyes on a collection of over 7,000 different and unique seashells! 400 of which hold a World record. As the largest collection of Mediterranean shells in the world, you certainly won't find anything else like it.
Where to eat in Saint-Jean-Cap-Ferrat?
There are a great number of restaurants to enjoy while you watch the sun set across the Mediterranean Ocean. As previously mention, Paloma Beach has plenty of tasteful options. Or, if you'd prefer something out along the harbour, then we highly recommend checking out La Cabane De l'Écailler. Having won awards for their homemade seafood dishes, be prepared to have one of the most satisfying meals of your life.
For something more central in the village, then it doesn't get more high-end than the Jasmine Grill & Lounge. Overlooking the famous Baie des Fourmis, enjoy a real culinary experience of the highest regard. Or make the most out of your proximity to the sea with Le Captaine Cook, with specialties in seafood and traditional cuisine.
Discover more of the Cote d'Azur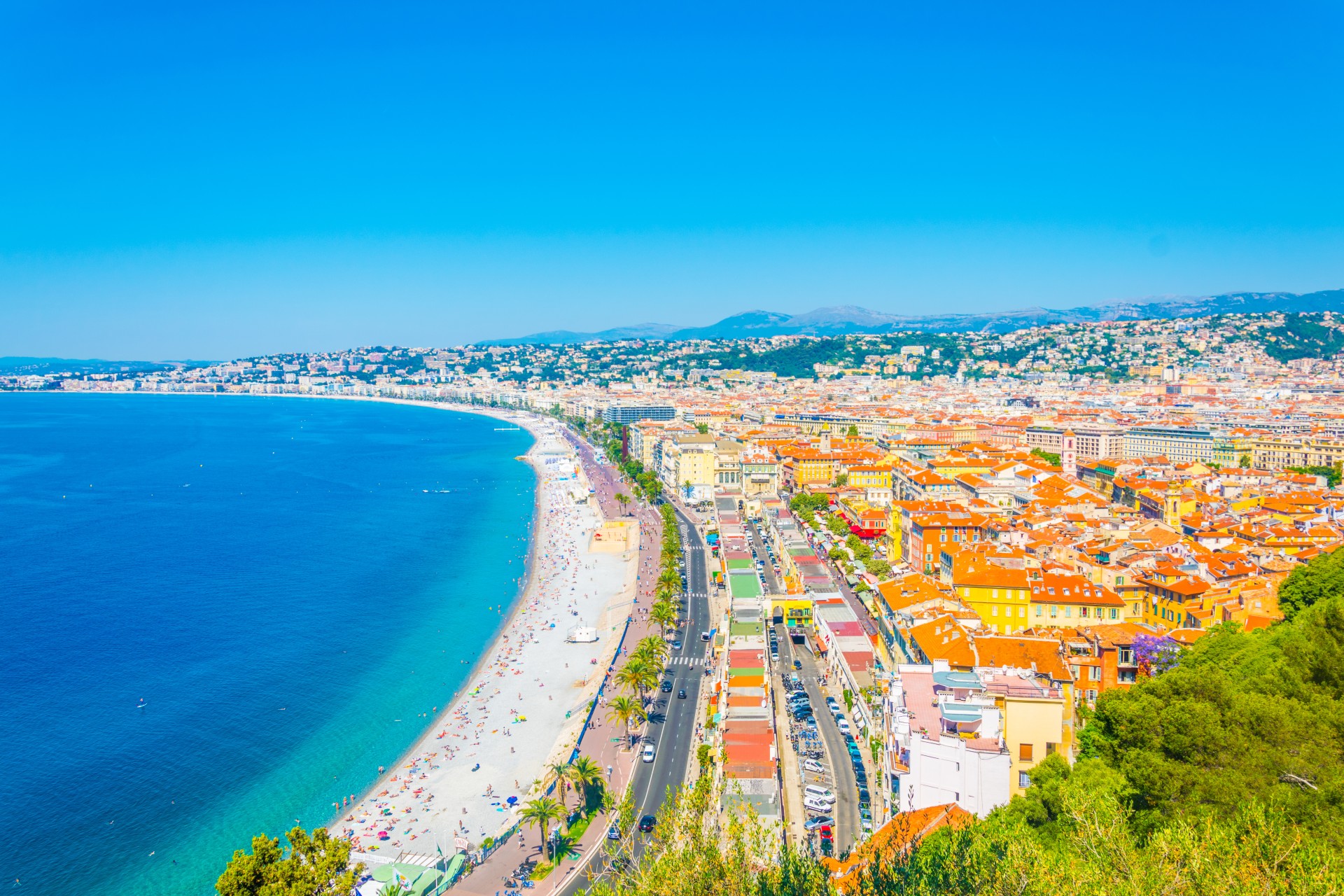 Want to discover more of Saint-Jean-Cap-Ferrat and more? Then be sure to get in contact with us and organise a Private Guided Tour. Along with your very own personal guide, you'll get to discover the French Riviera like never before. Learn of its fascinating history and explore the hidden gems tucked away withing these amazing towns and cities. Enjoy the benefits of being completely in control of your experiences. Want to stop in a highly recommended restaurant for lunch? Or want to squeeze in more than just one city tour? Well then don't hesitate to ask and we'll do our vey best to accommodate you!
For quotations and bookings, please feel free to get in contact with us via our email: info@rivierabarcrawl.com