Where is Paloma Beach France?
If you're searching for beaches, well the French Riviera is full of them. Whether it's the white sandy beaches of Cannes or the pebbled beaches of Nice, you're certainly not stuck for choices. But if you're looking for that little patch of paradise, then look no further than Paloma Beach. You'll find this sauve little spot in the beautiful Saint-Jean-Cap-Ferrat. This coastal city, located on the peninsula between Villefranche-sur-Mer and Beaulieu-sur-Mer, has a reputation for attracting the Riviera's rich and famous cliental. And is that really any surprise any surprise? What with the city's opulent architecture, high-end restaurants and picturesque landscape.
Can anyone visit Paloma Beach?
Just because Paloma Beach is a favourite destination for the aristocracy doesn't mean that its not free to all! Admittedly, certain porches of the shore are restricted to private paying guests, with a reserved sunbed and parasol costing €23 per person. However, you'll also have access to the Paloma Beach diners, which serve reasonably priced food and drinks.
The remaining 80% of the gorgeous coastline is open to all the public. And believe us, you don't miss out on any of the bright blue ocean or radiant sunshine! Not to mention there's plenty of local cafés and restaurants for you frequent and pick up a snack during the day.
How to get to Paloma Beach from Nice?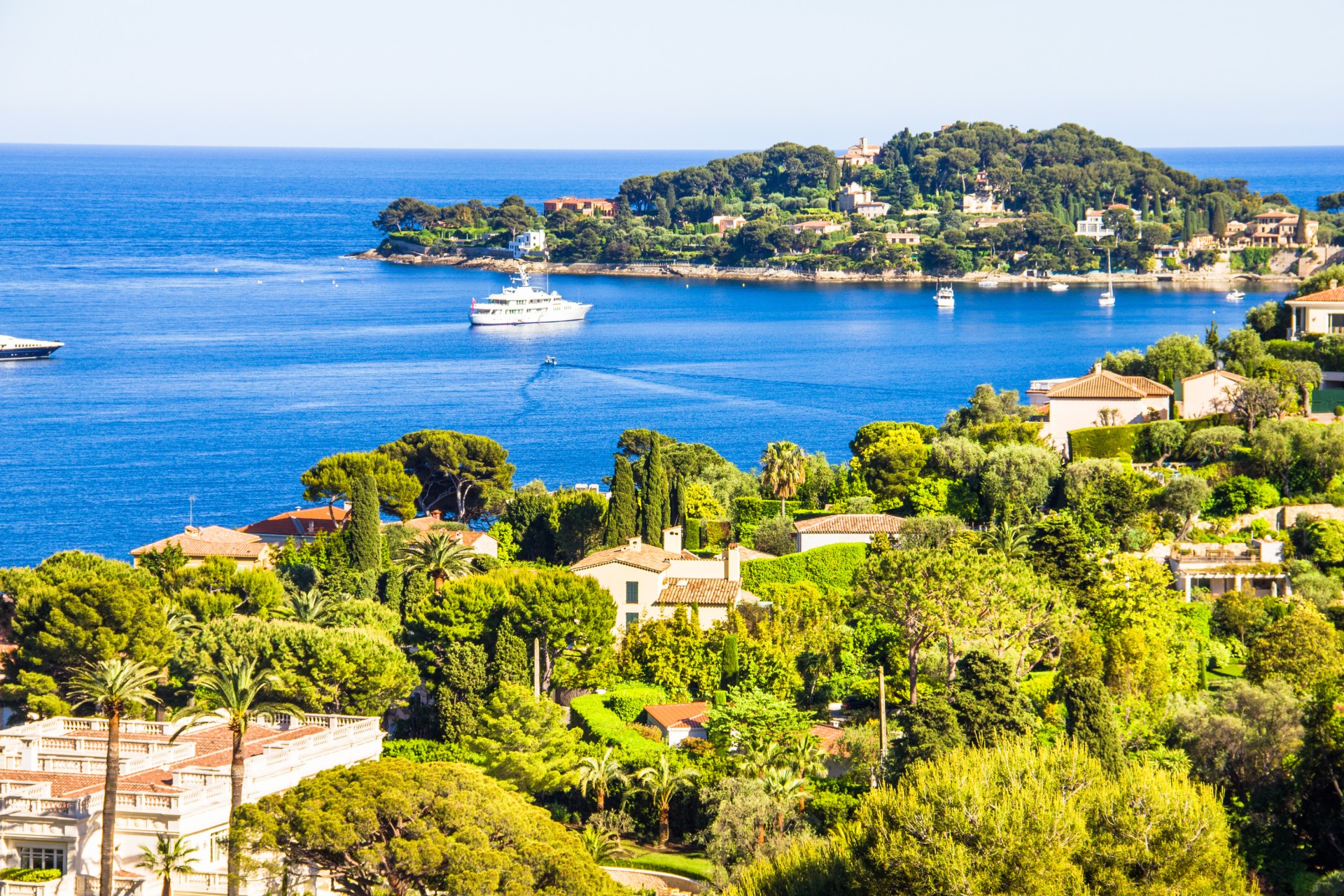 The great thing about the Cote d'Azur is how easily accessible all its cities are from one another. So getting to Paloma Beach is a walk in the park! From Nice, you can take bus no. 15 from stop Promenade des Arts straight to Saint-Jean-Cap-Ferrat. And the best part? The bus is only EUR 2! And while the bus may take an hour, the coastal route it takes makes it all worth it.
Taking the train is also a quick and easy option if you want to get to Paloma Beach France. However, Saint-Jean-Cap-Ferrat does not have its own train station so you'll have to go to the one either at Villefranche-sur-Mer or Beaulieu-sur-Mer. And then from either of those two stations you'll travel the remaining 10 minutes via the no. 15 bus. So while this option will about 35 minutes off your journey, it is a little more expensive. Plus, you'll also miss out on that beautiful coastal view!
Here in Nice, we have three stations: Nice-Ville, Nice Riquier or Nice Saint Augustine. So long as you get on the train going in the right direction, you can hop on at any of these stations. And yes, like I said, while the train option is a little more expensive, you're still only looking at about EUR 5 for a return ticket. Which is still super cheap! Especially compared to most other European countries.
What to do in Saint-Jean-Cap-Ferrat?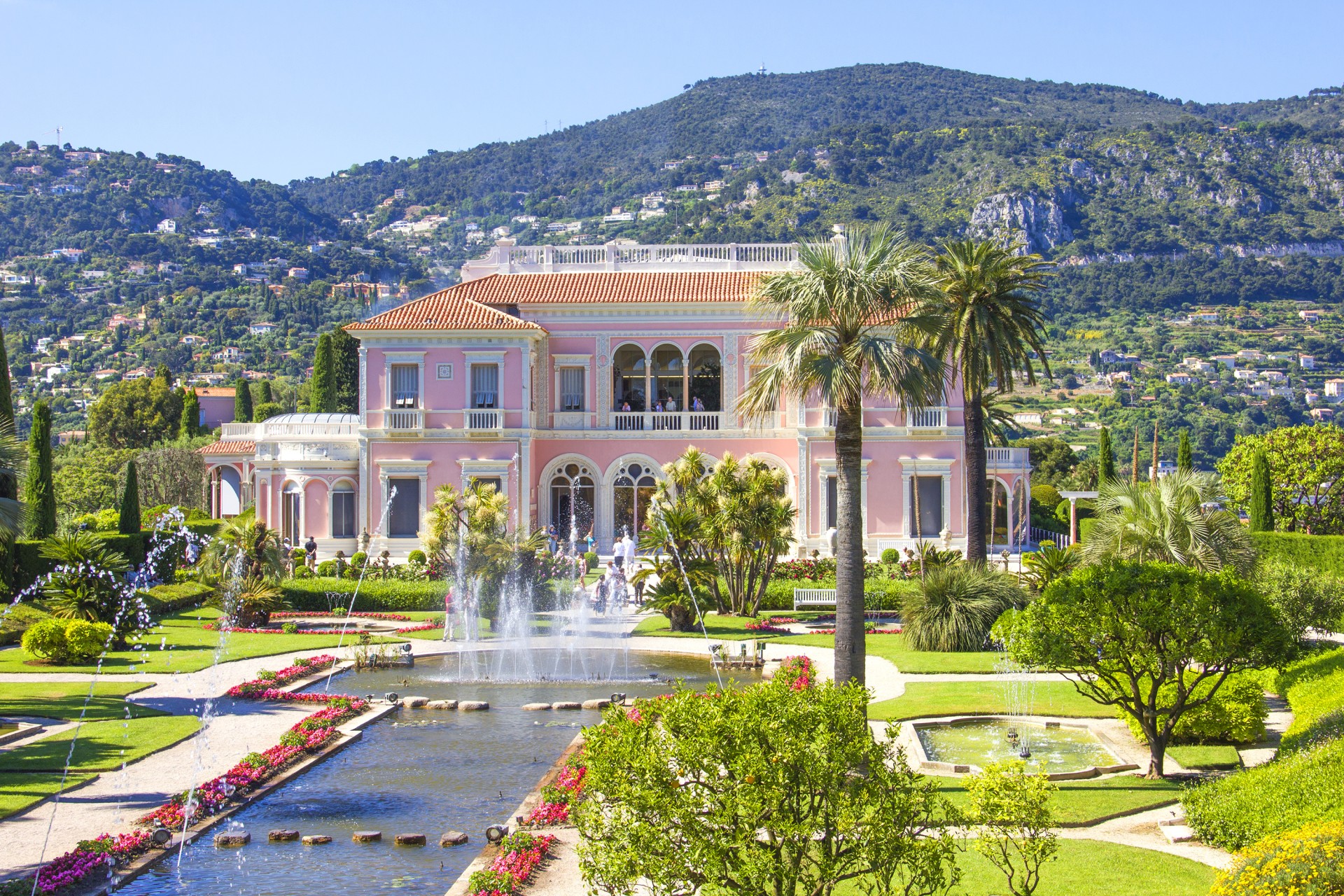 Paloma Beach isn't the only must-see attration in Saint-Jean-Cap-Ferrat. For starters, you simply cannot come all the way here without visiting the Villa Ephrussi de Rothschild. This enchanting seaside villa is home to one of the most notable gardens in all of France. Built by Baroness Beatrice de Rothschild, she decorated her impressive estate with a collection of nine different themed gardens. Each more beautiful than the next. The interior of the Villa itself reflects the elegance of the surrounding gardens. Having been a bit of an art enthusiast, Beatrice amassed a rather incredible collection of art décor. All of which is on display for locals and visitors alike to enjoy.
Discover more of the Cote d'Azur
Saint-Jean-Cap-Ferrat isn't the only breathtaking city along the famous Cote d'Azur. Discover Nice, France's second most visited city after Paris. Or strut your stuff on the red carpet of the Cannes Film Festival. The Riviera is full of fantastic and fascinating cities, and what better way to explore them than with a Walking Tour?! Or better yet, customise your very on expedition and visit more than one city at a time with our terrific Private Tour options! The world is big, its time to start discovering it!