Paris Spring Break 
Off to spend your Spring Break in the city of Paris? Well aren't you one of the lucky ones! Paris is undoubtedly one of the most remarkable tourist destinations in the world. And for good reasons. The problem is, there's just too many great things to do! And not enough time to do it all. Luckily, that's where we step in to tell you our most highly recommended activities. That way, you can be sure to make the most out of your Paris Spring Break, without worrying about missing out on anything.
Paris Nightlife
With Spring Break also comes hundreds of students flooding in to make the most of their last free nights before final exams. So Paris' nightlife is even more buzzing than usual. And quite frankly, it would be a shame not to join in on the celebrations! So why not make it a night to remember and join one of our Paris Pub Crawls. Not only a great way to meet fun-loving internationals such as yourself, you'll also be taken to some of the best bars in Paris, while also getting to take part in fun drinking games such as Beer Pong, Flip Cup, and French Paquito.
Paris Party Boat
Looking for another great way to take Paris by storm? Then take a look at the Paris Party Boat! Experience the ambiance of Parisian nightlife in style. Drift along the river Seine and admire the stunning scenery, all while you enjoy delicious cocktails and dance the night away on the dance floor. Its an entirely unique experience that you simply can't miss out on!
Paris Party Bus
The popular Paris Party Bus is another exciting way to immerse yourself in Paris' nightlife. Book your limobus today and start planning the ultimate Paris Spring Break extravaganza! Your package will include a private DJ, 3 large video screens for a personalised photo slideshow, and a selection of soft drinks. You're also free to bring along your own drinks, and even select your own pick-up and drop-off locations!
Pigalle District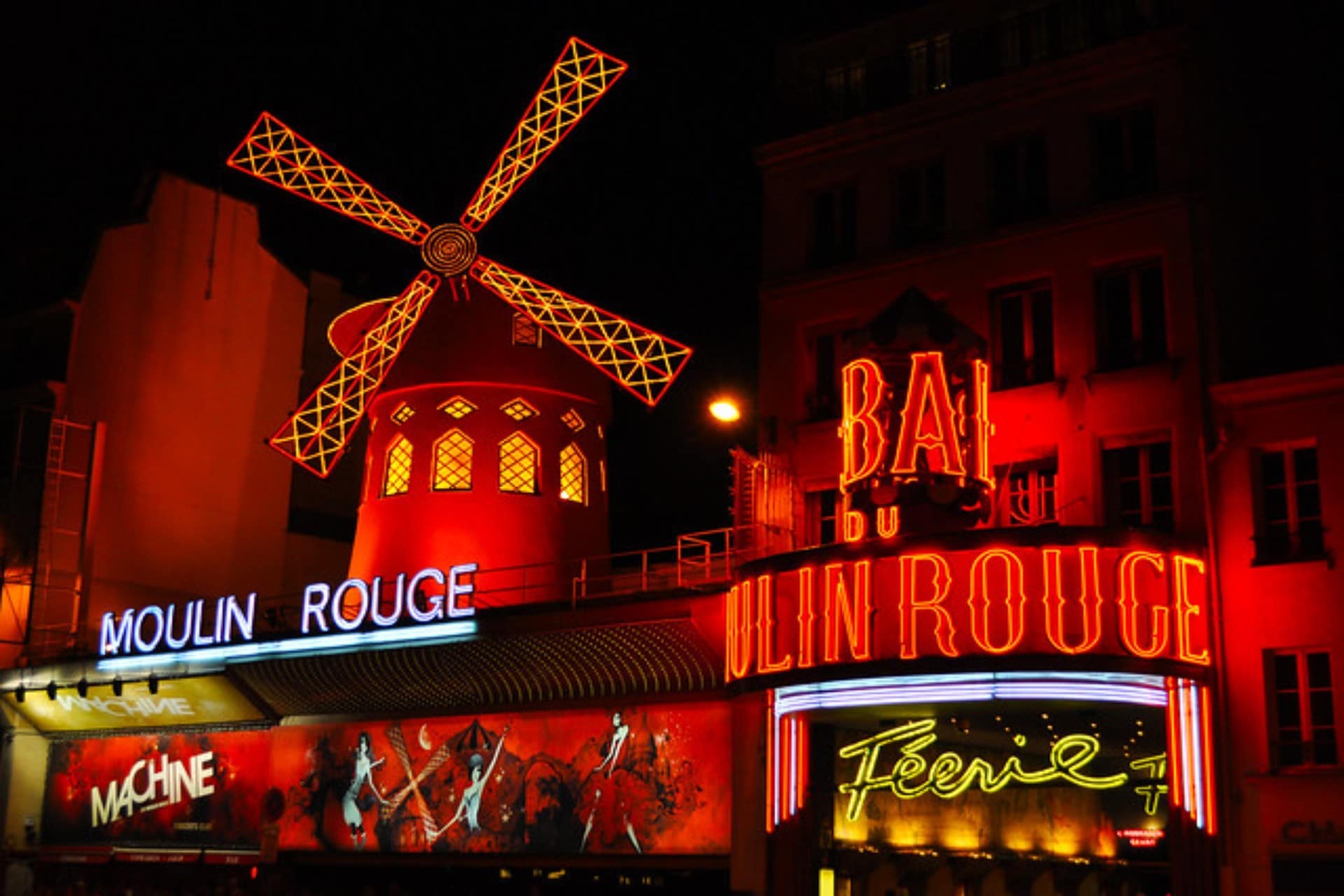 If you're looking for some risqué entertainment during your Paris Spring Break, then the Pigalle district is a must! Home to the world famous Moulin Rouge, Paris' red-light district is a hive of activity both day and night. Throughout the heart of Paris you can find weird and wonderful cabaret shows which bring together both delicious cuisine and top-class entertainment that will excite and amaze you. The Théâtre Chochottet is known for providing flirtatious shows for their guests, while the Secret Square combines elegance with feminine sensuality. It's the Red Light distric of Paris.
Eiffel Tower
To start off, how could anyone go to Paris without mentioning the Eiffel Tower. Its just the done thing for every Paris adventure. If you're interested in climbing the tower, ticket prices usually vary depending on your age and whether you plan on taking the stairs or the elevator. But usually EUR 25 is as expensive as tickets will get. However, while climbing the Eiffel Tower is most certainly something you should try at least once, admiring the Tower from the Trocadero Plaza at night is what we highly recommend doing. During the evenings, the Eiffel Tower sparkles every hour, on the hour, for five minutes. Paris isn't called the 'City of Lights' for nothing!
Paris Tours
Interested in discovering Pairs in a personal and interactive way? Then join one of our Free Paris Walking Tour! Taking place every Saturday at 11 a.m., our local and experienced guides will take you on a journey through Paris' famous Latin Quarter. Starting at the beautiful Luxembourg Gardens, you'll learn about the districts unique history while also getting to see some of Paris' most notable landmarks. You'll be sure to surprised by what you'll discover about this city.
Not up for walking? Well thankfully, there's more than one way to explore the city of Paris. And I don't mean the tram. I'm talking about the Batobus! The Batobus is a rather new innovation on the River Seine. It makes a total of 9 regular stops around the heart of the city, so you can quiet literally hop on or hop off whenever you want! And the best part? You can purchase 24hr or 48hr passes! Enjoy cruising along the River Seine for the entire day if that's what you're into. Or even hop off to go grab some lunch and then hop straight back on it again. The choice is entirely yours.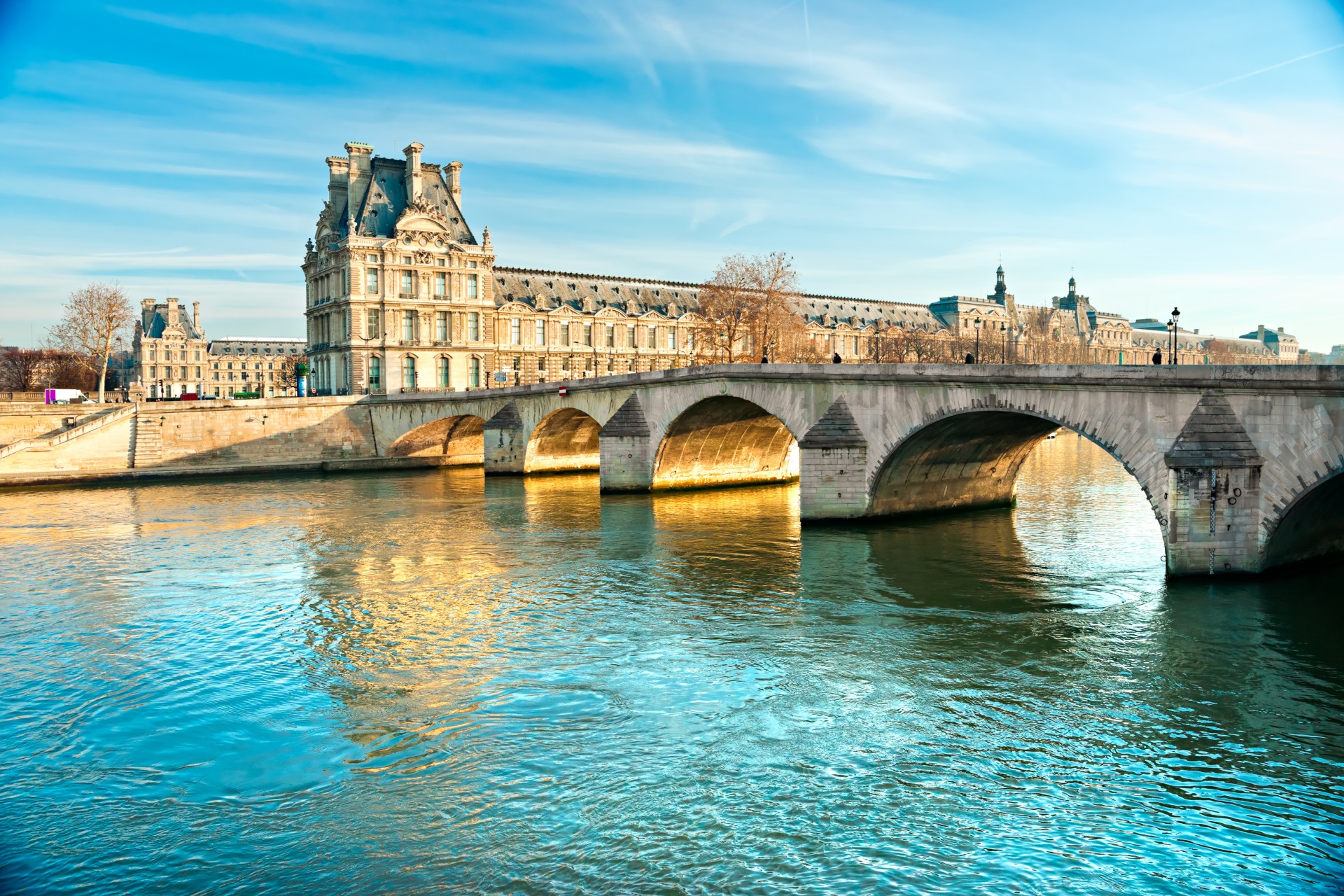 If you maybe want to just do a round-trip cruise on the River Seine, then the Bateaux Mouches is for you. Enjoy a relaxed boat ride through the city, or spice it up a little and add a dinner bundle to your purchase. Take in the beauty of Paris in all its glory while sipping on a glass of some of the world's finest bubbly.
Le Mondial Du Tatouage
Held every Spring, Le Mondial Du Tatouage is one of Paris' largest tattoo conventions. The event attracts over 400 international artists and twice as many tattoo-enthusiasts. Looking to get matching tattoos to commemorate your Spring Break in Paris? Well this is the perfect opportunity! Browse all the different styles before finding the design that's perfect for you. And what's more, artists at tattoo conventions usually tend to charge less than they usually would if you were to come into their studio! And if you're not looking to get a tattoo? Then no problem. Feel free to browse and admire some of the works of art these tattooists have created.
Spring Music Festival
Les Nuits De L'Alligator is an unmissable blues and rock n' roll festival hosted annually in the heart of Paris. The festival has been attracting more and more Parisians over the years. And for good reason. The festival brings together a modern take on old soul and rhythmic blues to create something new and unique. The festival always have a great line-up that'll be sure to send out good vibes all around.
Aquaboulevard
The Aquaboulevard is definitely one of our highly recommended destinations during your Paris Spring Break. From fast flowing toboggans to indoor surfing, there's a whole day worth of crazy activities in store. If you're interested, why not organise a Aquaboulevard Pool Party! The Aquaboulevard team offer you the opportunity to dine in the Moussaillons area and also get funky on the dance floor. And one of the best parts? You get to bring your own music playlist! You and your entourage can boogie the night away to all your old favourites. Upon request, drinks and snacks will also be provided for you and your guests. What's Spring Break for if not to drink and party by the poolside.
Beer Bike
You're in for a treat this Spring Break with one of Paris' Beer Bike Tours! Never heard of it? Well you've been missing out. With a capacity of up to 15 people, you and your friends will sit around a drinks table while you cycle through the city of Paris. The staff on board is composed of a driver and a waiter who will be there to offer you a range of different beverages, both alcoholic or otherwise. You can even hook your phone up to the stereo system and become a DJ for the night. Discover Paris at your own pace, and enjoy a mojito while you're at it.
Other Activities
Looking for some other ways to enjoy your Paris Spring Break? Well then take a look at some of our other great articles!