Welcome to the French Riviera!
The south-east coast of France is where you'll find the famous French Riviera. Miles of stunning Mediterranean coastline, the Riviera benefits from up to 330 days of annual sunshine, 150 km of white sand beaches, 14 ski resorts and much more. Possibly the most beautiful region in France, it's home to come of the world's most famous cities. From Nice to Cannes to Monaco to Marseille. Each and every city along the Riviera has earned itself a reputation. Saint-Tropez for its gorgeous white sandy beaches. Monaco for its reputation as a playground for the rich and famous. Grasse for its breathtaking lavender fields. Marseille for its stunning architecture. Èze for its stunning hilltop medieval village. And last but not least, the capital city of the Cote d'Azur, Nice, for being one of the most beautiful cities in all of France.
Nice
Nice is the second most popular tourist destination in all of France. With Paris of course being the first. It is France's fifth largest city with a population of just over 340,000 inhabitants. However, the city alone attracts over 5 million tourists annually! Which is no real surprise considering the fantastic range of attractions the city has to offer. Nice is a centre of culture and history along the Riviera. Its complex and longstanding ancestry makes it unlike any other city in the South of France.
When it comes to history, Nice is overflowing with it. Join in any of our Walking Tours and you'll discover attributes from Greek, Roman, Sardinian and French civilisations. Or if you'd like to get more of an insight into the Nice food scene then our Food Tasting Tours are the way to go. Traditional Niçoise dishes are a perfect blend of French and Italian cuisine. Which is not something you'll find anywhere else along the Cote d'Azur. It truly makes for quite the treat! And speaking of treats, we can't forget about our Nice Wine Tasting Tours. Discover the great taste of the South one glass at a time. And learn why France is considered the wine capital of the world. So no matter what it is you're searching for, Nice is guaranteed to provide.
And one of the most attractive features of Nice? Its central location and fantastic public transport services which make the rest of the Riviera so easily accessible. Getting from Nice to Cannes has never been easier!

Cannes
But Nice isn't the only gem of the Riviera. You can't think South of France without immediately thinking of the city of Cannes. Does the city sound familiar? Well it should! After all, Cannes is home to only the most prestigious Film Festival in the world! Every May, the red carpet is rolled down the steps of the Palais des Festivals. Where some of the biggest celebrities will have their photo taken by crowds of adoring fans and paparazzi.
But Cannes is more than just its glitz and glam reputation. This city also has its own longstanding history. Would you believe that the city was once no more than a mere fishing village? Kind of hard to imagine when you think of Cannes today. Considering taking a Walking Tour of Cannes and you'll get to discover the Old Town of the city. Or learn of its Lérins Islands. One of which is inhabited solely by monks. The other of which is the inspiration of the chilling tale of the Man in the Iron Mask.
Getting from Nice to Cannes
There are of course a number of different ways one could go about traveling from Nice to Cannes. But in terms of which mode of transport is the best? Well, that's something we're going to discuss together.
By Train:
Travelling by train is of course one of the fastest modes of transport. Here in Nice, we have a total of three train stations: Nice-Ville, Nice Riquier and Nice St. Augustine. Any of which will take you to Cannes which is only 40 minutes away. One of the great things about the trains here along the Riviera is how frequent they are. The train is quite often, with one departing about every 30 minutes. Tickets are also relatively inexpensive, with a return ticket costing about EUR 7. Super affordable compared to many other European cities!
By Bus:
Travelling by bus is also a great and easy way to get from Nice to Cannes. If you plan on taking the bus, then keep a look out for the No. 200. This bus leaves from either Rue Verdun/Albert 1ere bus stop (between the Meridian Hotel and the start of the Promenade du Paillon) or from any of the stops down along the Promenade des Anglais. The bus takes a little longer, about one and a half hours. But its just as frequent as the train with one coming every 20 minutes! It also takes a beautiful scenic route all along the coast. And the best part? The bus is only EUR 1.50!
By Car:
You could of course also get from Nice to Cannes by car. If you'd like to rent you own vehicle, then Nice has some fantastic car rental options, with prices starting from as low as EUR 50 per day. Or, if you're considering ordering an Uber, then that's also a great option. The journey is only about 30 minutes and will costs just a little over EUR 50. Which isn't that expensive for getting a private chauffeur.
Exploring the Riviera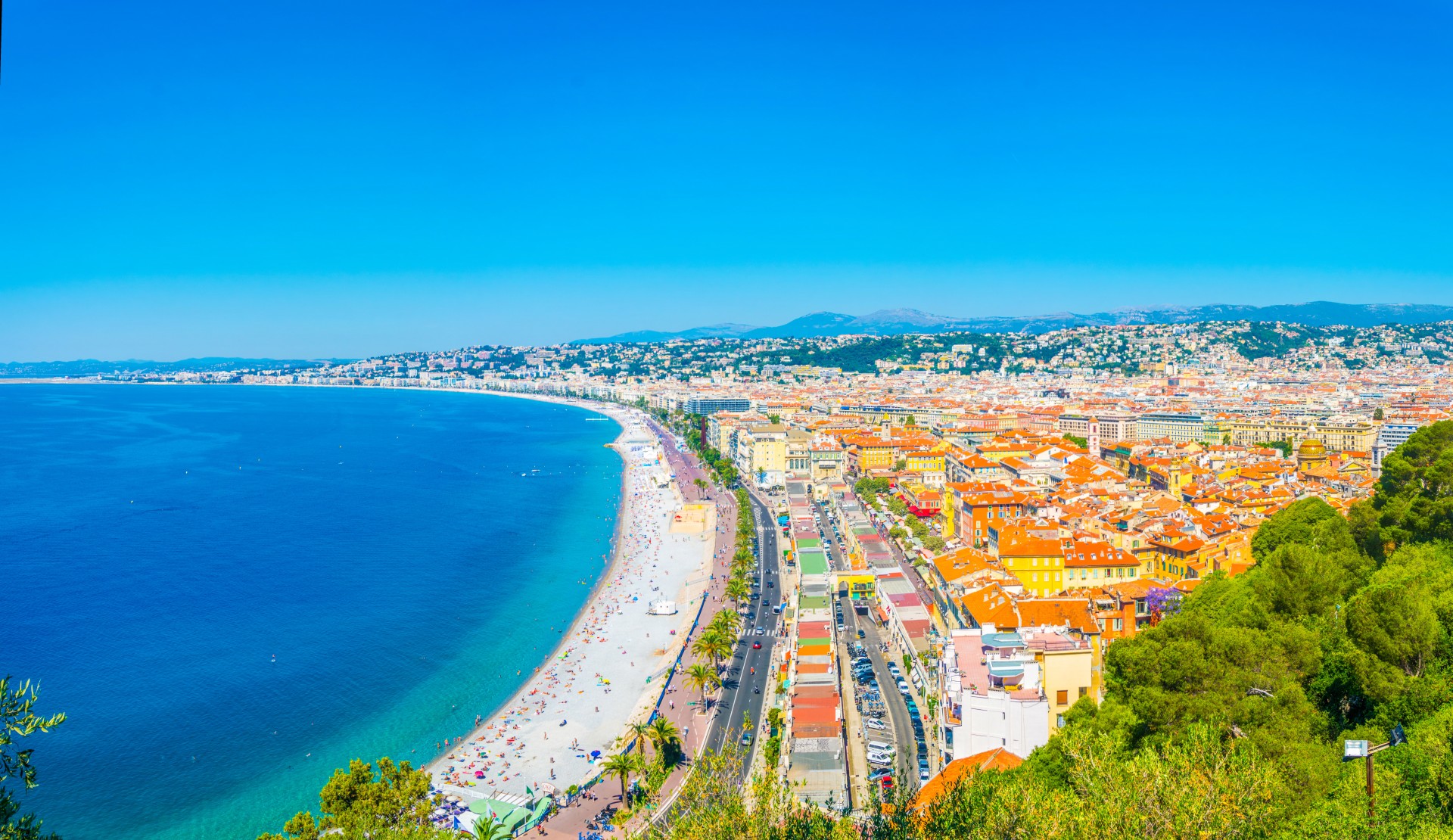 When we have tourists coming to the Cote d'Azur, we encourage them to explore as much as they can. Each city is so unique and full of culture that no two are the same. And its not everyday you get to vacation in the South of France, so why not make the most of it! And its never been easier than with our customisable Private Tours! Discover just one of the Riviera's amazing city or discover two. Its entirely up to you. Just contact us via our email (info@rivierabarcrawl.com) with where you want to explore, and we'll organise the ideal day out for you and your group in as little as 72 hours!