It's time to taste the high life and discover the allure of Monaco nestled along the French Riviera.
This small city, famous for the high-energy thrills of the Formula One Grand Prix combined with the glamour of its casinos and super-yachts, promises to be one of the most spectacular day trips in the South of France.
Just a mere 20 minutes on the train from Nice, you'll soon arrive in Monaco to find yourself immersed in its electrifying atmosphere.
But, it's not just Monaco that's worth exploring on your day trip from Nice. There are a few stops along the way that might just take your fancy…
Villefranche-sur-mer
Two stops after Nice Ville lies Villefranche-sur-mer, a picturesque suburb of Nice. Here you'll find pretty shades of terracotta houses lining the fishing port. A surprising find, which may seem a little surreal after the hustle and bustle of Nice.
This small suburb provides a real sense of escapism from the busier towns along the French Riviera and could be said to give travellers a small taste of life in a quaint Provincial village. Some of the prettiest spots in town are around Place de la Paix, Rue du Poilu, and Place du Conseil, which looks out over the water.
You only need an hour or so here, which makes it an ideal spot for a quick wander and a morning coffee by the sea.
Eze
Following a pit-stop at Villefranche-sur-mer, jump off the train at Eze for another village-like experience.
Eze is a medieval village famous for its panoramic views of the ocean and its enchanting cobbled streets. There are two 'must dos' in Eze: firstly, taking a walk up to the Exotic Garden to get a glimpse of the famous views Eze is known for. Secondly, discovering the hypnotic scents of the perfume factory: Fragonard Parfumeur.
The factory is suspended above the sea and runs free guided factory tours in all European languages. It's the perfect opportunity to learn the secrets of Fragonard Parfumeur and uncover those delicious scents of Provence. The factory is open to the public every day from 8:45 to 18:45, with the last visit taking place 1h before closing.

Monaco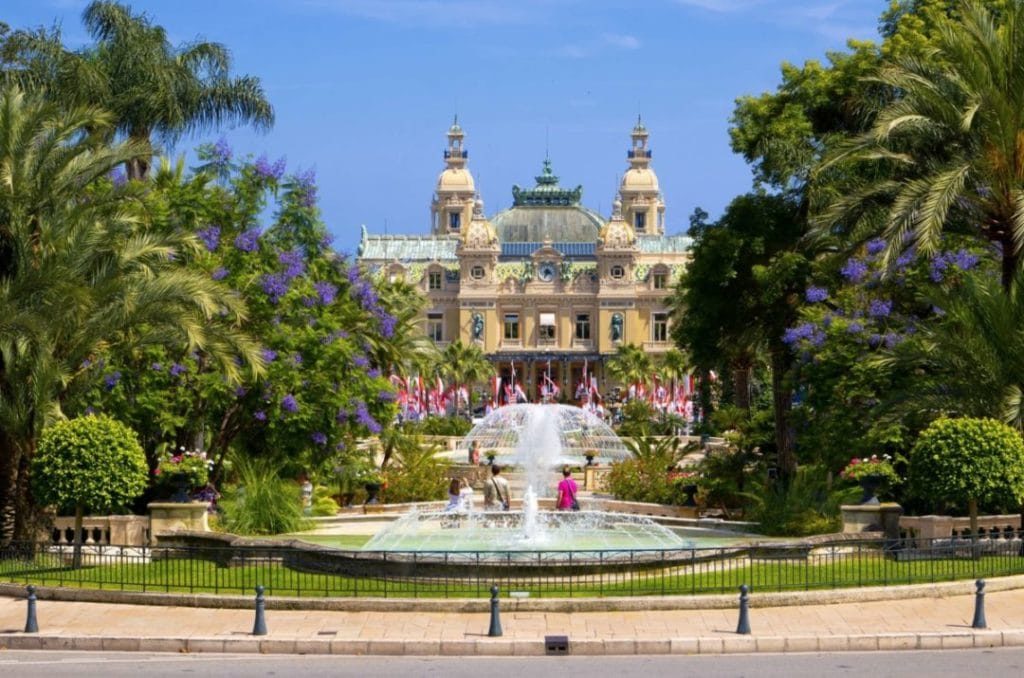 And lastly, but by no means least you make your final stop into Monaco – Monte Carlo train station. Arriving in Monaco you'll instantly feel the buzz of excitement from the hoards of global travellers ready to catch their first glimpse of the notorious Casino de Monte Carlo and its neighbour, Cafe du Paris.
After grabbing those sought after snaps of this famous spot, it's time to treat yourself as it would be rude not to have a glass of wine, or an ice cold beer, in the sun-drenched terrace of Cafe du Paris, am I right?
After you've soaked in the rays of the sun, in the shadow of the casino, it's time to discover Monaco by foot. Being barely two miles long and a little over half a mile wide at its very broadest, it's easy to see all the iconic spots in one afternoon.
Here at French Riviera Tours, we offer an excellent guided half day walking tour of Monaco. Four hours is a perfect amount of time to tick off all the hotspots without feeling rushed.
As one would expect, we begin our walking tour at the Casino, and then begin to discover those famous spots within the city. The highlights include the F1 GP Circuit (yes, you'll see that famous hairpin corner), The Cathedral of Monaco (where Rainier III married his bride, the dazzling Grace Kelly) and the Oceanographic Museum; just to name a few.  And for the fashion obsessed, you can gaze into the windows of Chanel, Gucci, YSL and the like.
The Oceanographic Museum is a treasure trove of ocean science. Here you'll discover over 4,000 species of fish and the features of tropical water ecosystems in the basement aquarium. Not only this, but the building is rather spectacular as it overlooks the Mediterranean sea and boasts beautiful architectural features. Founded in 1910, famed ocean scientist Jacques-Yves Cousteau served as its director for more than 30 years.

Train or bus?
You'll be pleased to know that travel from Nice to Monaco via public transport is incredibly simple. You can check train times on Trainline, but trains run every 20 minutes or so. You can either book online here or purchase a ticket at the station. When you arrive at the station, look out for the trains that run to either Menton or Vintimille, as these both stop at Monaco Monte-Carlo as well as Villefranche and Eze (double check for the stop at Eze, as it varies). A train ticket sets you back just a mere €8.20 for an open day return.
The train is very cost-effective…but if you're on even more of a budget, I'd suggest the bus. You can catch bus #100 from the Port of Nice for just €3 return. Okay, so it does take 45 minutes to travel from Nice by bus but the views are spectacular! The bus comes every 15 minutes and if you'd like even more information on this, check out this article on bus in Nice how to get around Nice . The bus also stops at both Villefranche and Eze so perfect for completing an intensive tour of the French Riviera (although it will take you a little longer than going by train).
So there you have it, a simple guide to completing an unforgettable day trip from Nice to Monaco.