A few words about Nice :Nice is the fifth biggest city in France which is located 800 km from Paris. The city acts as the magnet which attracts people both local and international to come to Nice. People come to Nice for numerous purposes the city is renowned for the grace and the history. Nice becomes the center of research in the industry of science and technology as soon as the center such as Acropolis is created.
The city serves both simplicity and elegant from the exceptional climate and the natural beauty. Even when you visit the city during winter; you will easily find that the café terraces are filled with people who drink happily. You can also beach walking in the Baie des Anges. In addition to the beauty of Nice, the city has an astonishing architecture with extending Belle Epoque style and Baroque for most of the mansions and houses on the Hills of Mont Boron.
After Paris, Nice is also the city of culture and art; it also has the most museums in the country. The city is also colored in festivals in the summer such as Nice Jazz Festival, flower war, and much more.
One of the best ways to get to know more about Nice is strolling through the street colored in ochre while listening to the local people speaking as well as tasting the local delicacy. You surely cannot miss tasting the savory dishes such as Pan Bagnat, Pissaladiere, and much more. Oh, you surely cannot miss the wine tasting even in the daylight, wine tasting is a common thing. Joining the Bon Appetite Nice Food Tour is definitely your good choice especially if you want to get to know more about the locals and tasting the savory delicacy. Food tasting tour of Nice :Activity description
We have the most splendid activity to food tour in Nice. Conducted in small groups only surely will make you feel more intimate with each other. For each tour, you will be guided with a friendly tour guide who will assist you in English and also another language. The tour will last for 3 hours with friendly walking around the neighborhood with 15 minutes between each tour. During the tour, sometimes you will sit, stand, and also lightly walk. This is definitely a walking friendly tour which helps you to get to know more about Nice.
Highlights
Discover the best local Nice food with real people and also real food. Join us on our walking tour from spot to spot to learn, savor, and more importantly taste authentic food in each spot. If you wonder what is the right way to get to know Nice is through food tour and know the city for one bite at a time. You will have the chance to taste the best and original food that Nice has to offer such as cheeses, breads, wines, sweet, fruits, and many more which made by the local artisans. therefore, you will need more time to do other activities in the afternoon such as beach walking, visit museums, shopping, and many more.
3H30 hours with friendly local guide
Great nicoise special food
Great insight of Nicoise and Mediterranean cuisine
Small intimate group
Souvenir from nice
Plenty Artisans food tasting in different locations
Tour is in English
The food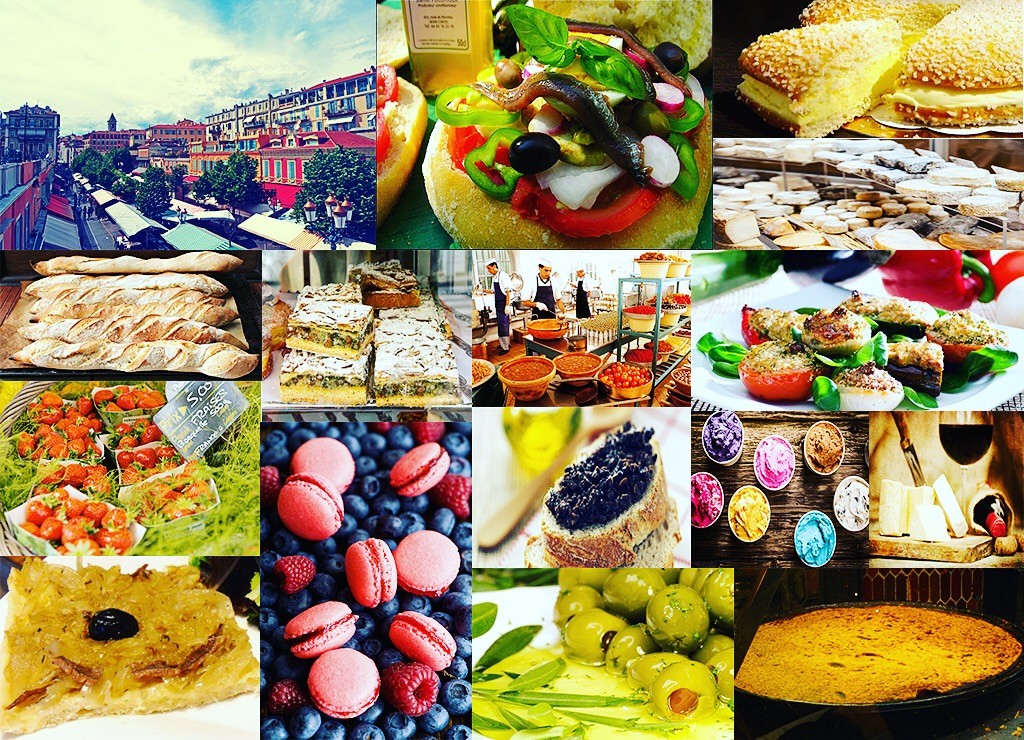 Drinks
French Wine – taste local wine in our tour as from a wine artisan in town. Daylight wine tasting is something so common in Nice; therefore, joining our Food tour of Nice can provide you with the best food experience in Nice.
What to Expect?
Visiting Nice will be a memorable and delicious journey when you join our Bon Appetit Food Flavor Tour. We have scheduled interesting activity such as visiting local markets, culinary artisans, shops, and many more. The entire places that we visit are chosen according to the history as well as culinary importance. You will have plenty opportunity to lean many things with also having fun and savoring each bite of the Nice delicacy.
With the entire price, you will have the opportunity to taste breads, Pissaladiere, Socca, pan bagnat, sweets, fruits, olive oils, and also special seasonal food. After the delicious tour, you may not need to lunch.
To visit one place and another to tasting, learning and savoring in each place; we will have a friendly walk. The tour will take more than 15 minutes and each time of the visit you will sit, stand, and rarely walk. With more than 15 minutes time span to visit one to other spots; this is definitely a friendly walking food tour. You will get healthy and joyous at the same time.
To provide you will the most comfort; our tour will be conducted in English, French, and Spanish and will available every Tuesday, Wednesday, Thursday, Friday, and Saturday morning.
What is included in the price?
–    Tasting local food in 7 different locations
–    Taste fruits, cheeses, breads, Socca, Pan Bagnat, Pissaldiere wine, sweets, seasonal products, olive oils, and many more.
–    Traditional and authentic Nicoise dishes
–    Three hours of Tour with Friendly Local Guide
–    The tour will mainly conducted in English; but we try our best to accommodate in other languages.
–    Wine tasting
–    Souvenir from Nice
Meeting Point:
Sun Fountain Massena Square
Departure Time:
Every Tuesday, Wednesday, Thursday, Friday, Saturday at 10:30 AM.
Per group will accommodate from 2 to 12 guests only. It is smaller Group and more intimate situation.
The tours fill up quickly! Save your spot today. Purchase your ticket by choosing the date and time for the tour. You can buy the ticket using our secure and easy online purchasing system.