Where is Monaco?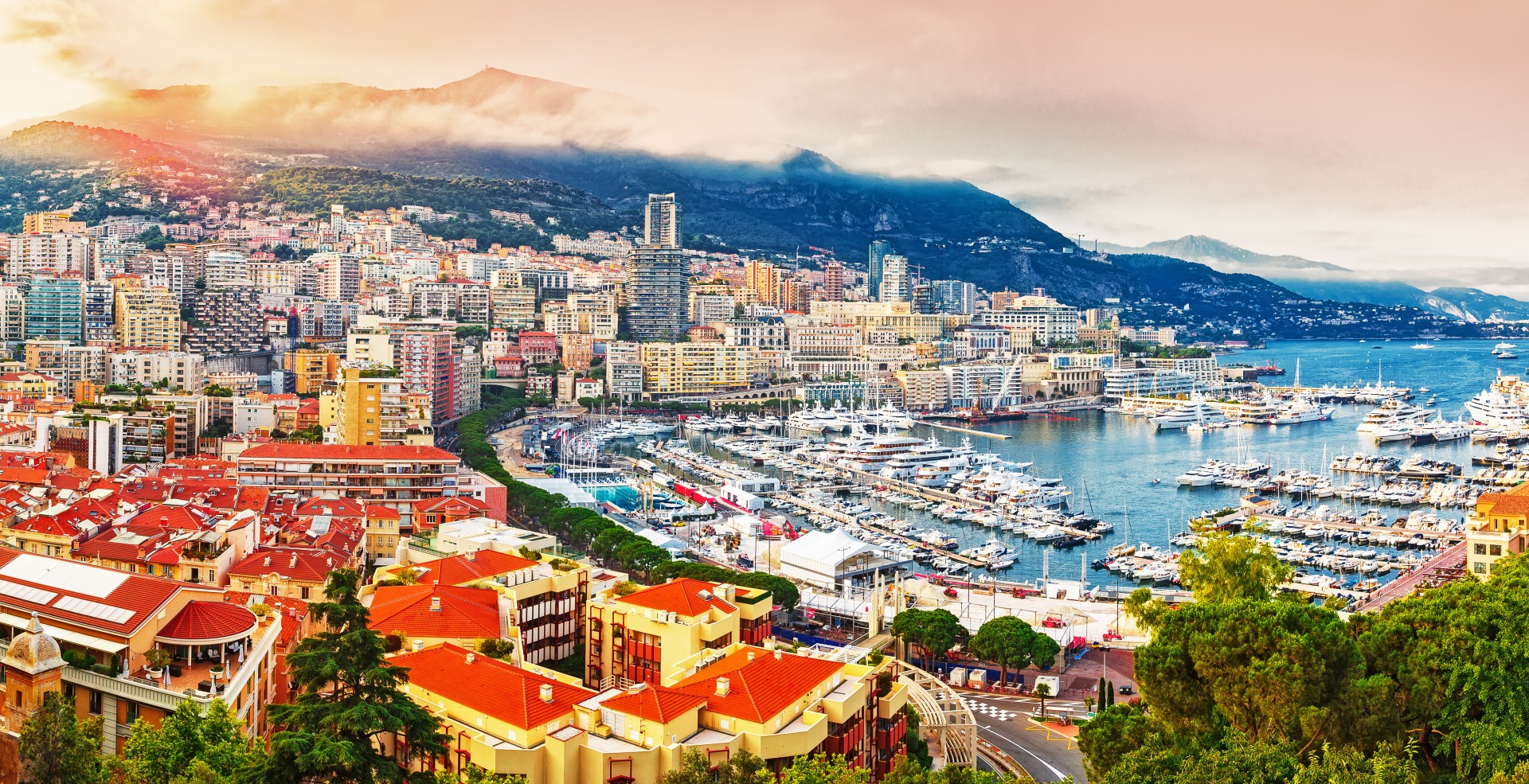 If you're looking for the Principality of Monaco, then you'll find it along the famous French Riviera. This region, located in the south-east coast of France, is one of the most popular tourist destinations in the world. In fact, it is France's second most popular destination after the Parisian region. But many consider it to be the most beautiful. And how could it not be? What with its snowcapped mountain ranges, white sandy beaches, year-round sunshine, and wonderful attractions.
Monaco and Overview
Despite being entirely surrounded by French cities, Monaco is considered its own independent State, having been conquered by the Grimaldi family who still rule to this day. French is the official language of the state, but its people also speak their local dialect of Monegasque. Monaco is rather small compared to many other cities along the Riviera. In fact, Monaco is the second smallest country in the world after the Vatican State. So small that you could fit the whole country inside of Central Park over one and a half times.
It has a population of about 40,000 inhabitants. One-third of which are actually millionaires! There's a reason Monaco has a reputation for being a playground for the rich and famous. As a matter of fact, if you were to divide all the money owned by Monaco's population and divide it equally, each citizen would get about 1,5 million euros.
Monaco vs Monte Carlo
Monaco, most like any state, can be divided into districts. It has four: Monaco-Ville, La Condamine, Fontvieille, and of course, Monte-Carlo. Monte-Carlo is possibly the most populated of the four districts. Its where most of its residents can be found and also the most popular area amongst tourists.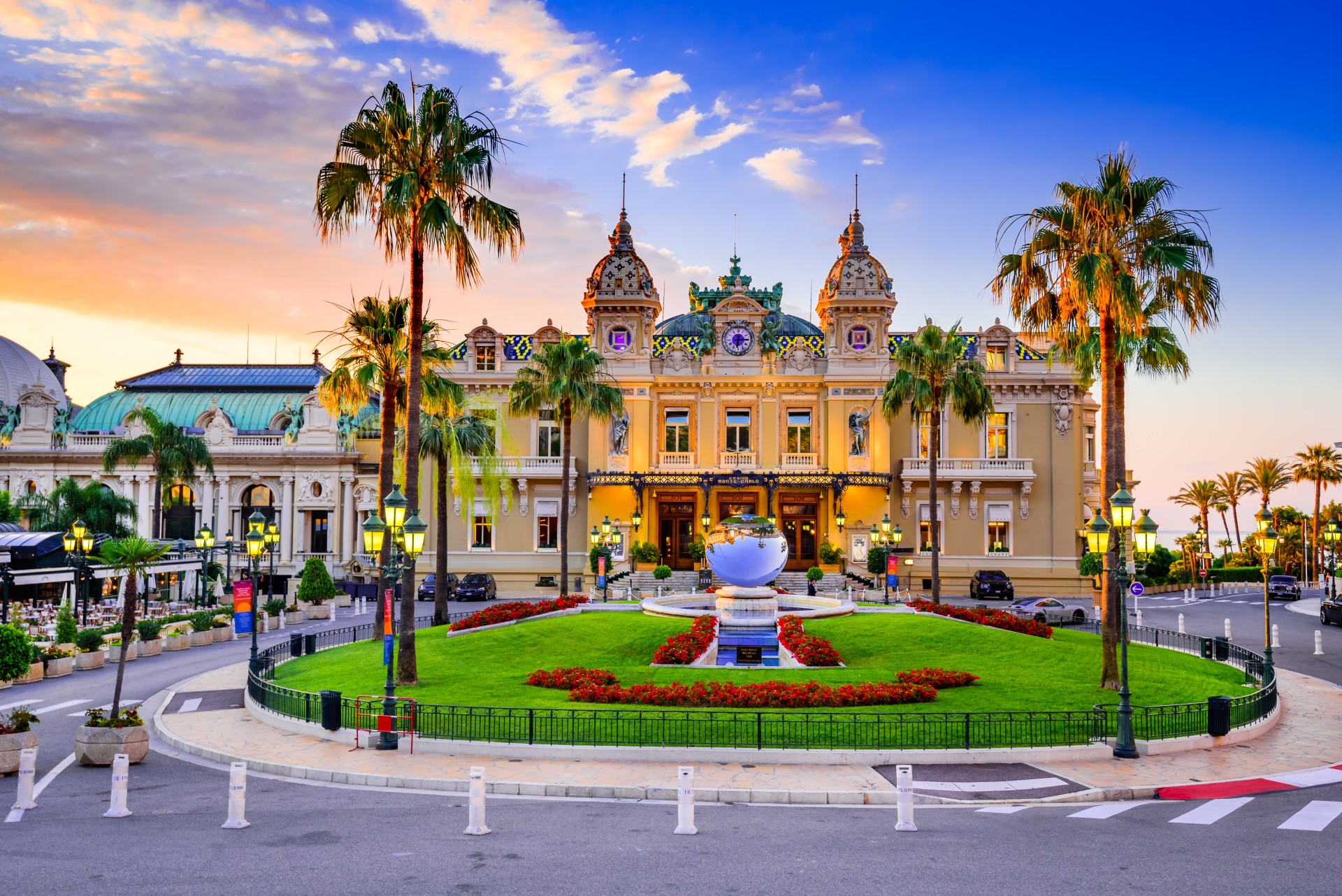 The district itself was named after Prince Charles III, the founder of the world-renowned Monte-Carlo Casino (Carlos being the Italian for Charles). So contrary to popular belief, the casino was not given its own name, but was simply named after the district in which it resides.
Many people also confuse Monte-Carlo as the capital of Monaco. However, as a city State, Monaco actually has no capital! The capital of Monaco is just simply Monaco. Monte-Carlo is no more than a neighbourhood. A rather famously known neighbourhood. But just a neighbourhood none the less.
Highlights of Monte-Carlo
Despite being a rather small district, Monte-Carlo does offer its tourist a fair share of wonderful attractions:
Monte-Carlo Casino
Casino Square
Café de Paris
Hôtel de Paris
The Garnier Opera House
Saint Charles Church
Grand Prix Circuit
Our Tours & Activities in Monaco
With a city as amazing as Monaco, how could we not offer our visitors a fantastic range of activities?! Discover the country's fascinating history with a Guided Tour. Allow our expert guides to take you on an adventure through Monaco's streets, retelling tales of old and leading you to some of the best sights on offer, not just in the Monte-Carlo district. Or better still, organize a Private Monaco Tour! Enjoy the benefits of your very own personal guide and customize the tour to suit you and your group. Even get to visit the neighbouring cities of Èze or Nice if that's what you want.
Or, if you're looking for something to keep you occupied during the evening, then organize your very own Private Bar Crawl. Party the night away with millionaires in some of the hottest venues along the Cote d'Azur and make memories that will last a lifetime!
But Monaco isn't the only place we offer our great range of tours and activities. Check out our website and choose from Walking Tours to Food & Wine Tours to Water-based Activities in cities all along the Riviera. You only have one life, its time to start living it!

For quotations and private bookings, please feel free to contact us via our email: info@rivierabarcrawl.com