Monaco travel guide – all you need to know about Monaco
Monaco is city-state located on the French Riviera. It is bordered entirely by France and the Mediterranean Sea in the cost. Did you know that Monaco is the second smallest country in the world? It has only 2 square kilometers and you could even fit it inside Central Park. Thus, Monaco is a micro-state and it is also one of the most densely populated countries in the world with a population of around 38 000. Interesting to know is that 1/3 of these people are actually millionaires. The reason for all these rich people is that Monaco is tax heaven – meaning that there is no income tax! Isn't that great?!
If you want to find out even more about this beautiful and rich city, keep on reading! Because this Monaco travel guide will help you to get the most out of your trip.
Monaco – constitutional monarchy
Monaco is a constitutional monarchy! So, does that mean there are a King and Queen ruling the country? No. Actually, it is a principality with the ruler that holds the title of Prince rather than King. The current prince is Albert II, the descendant of the Grimaldi family. His wife is princes Charlene Wittstock and they are ruling Monaco together. In fact, the Grimaldi family has been ruling Monaco for 7 centuries! It is also one of only 3 principalities (the other two being Liechtenstein and Andorra) in Europe.
Now that you have a little background of Monaco, let's see what is worth doing in there.
Palais Princier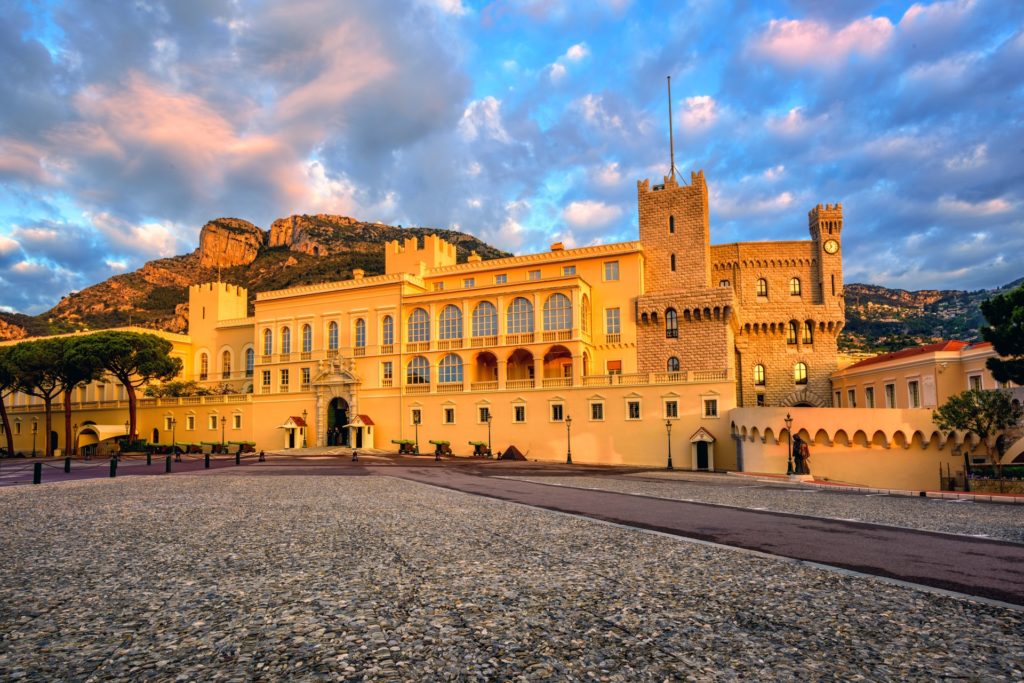 Speaking about principality, you should definitely visit the beautiful Palais Princier on the top of the Rock of Monaco – cliff bound medieval Monaco-Ville district. The Palais Princier was former home of Princess Grace and Prince Renier III. Nowadays, it is current home of their son, Prince Albert II. The royal residence has been home to the Grimaldi family since the 13th century.
Thanks to the great location of the Palace, you can enjoy the impressive views from the nearby terraces. On the one side you will see the main port Hercules and from the other side Port Fontvieille. This is very new port created in 70s of last century. The neighbourhood to which this port belongs has the same name: Fontvieille.
Princess Grace Rose Garden
These beautiful gardens are part of the Fontvieille district. Prince Rainier III conceived them in memory of his late wife Princess Grace. The Rose Garden is laid out according to the principles of an English garden. However, it still maintains a Mediterranean character thanks to hundred-year-old olive trees and palms. Overall, this park is a peaceful oasis that should definitely be on your list!
Casino Monte Carlo
Monte Carlo casino is a definite must see when you are in Monaco! You will find it in the main square of the Monte Carlo district. Originally, it opened in the mid-19th century in order to save Monaco and the Grimaldi family from bankruptcy. Today, Monaco is one of the major casino destinations of Europe and people from all over the world come here to gamble. Also, if you want to spot some celebrities or take a cool picture with some of the most luxurious and shiny cars, this is the place to be!
Oceanographic museum
This pearl on the top of the Monaco-Ville district is a popular place among the tourists. Prince Albert I established it more that 100 years ago. While this museum provides collections of various species of sea fauna and flora, it also focuses on the ecology of Monaco. Therefore, you will also find a great variety of sea related objects, including model ships, sea animal skeletons as well as ecology based quizzes for kids. Don't miss out on the aquarium in the basement of the museum which features around 4 thousand species! Holding the place as one of the best ones in Europe.
Exotic gardens
These stunning gardens provide the biggest collection of cactuses and succulents in the world! Surprisingly, they are open for more than 75 years. You'll see more than 1,000 plant species – and even a deep underground cave. However, in order to see its stalagmites and stalactites, you'll need to follow a guide.
Grand Prix – formula F1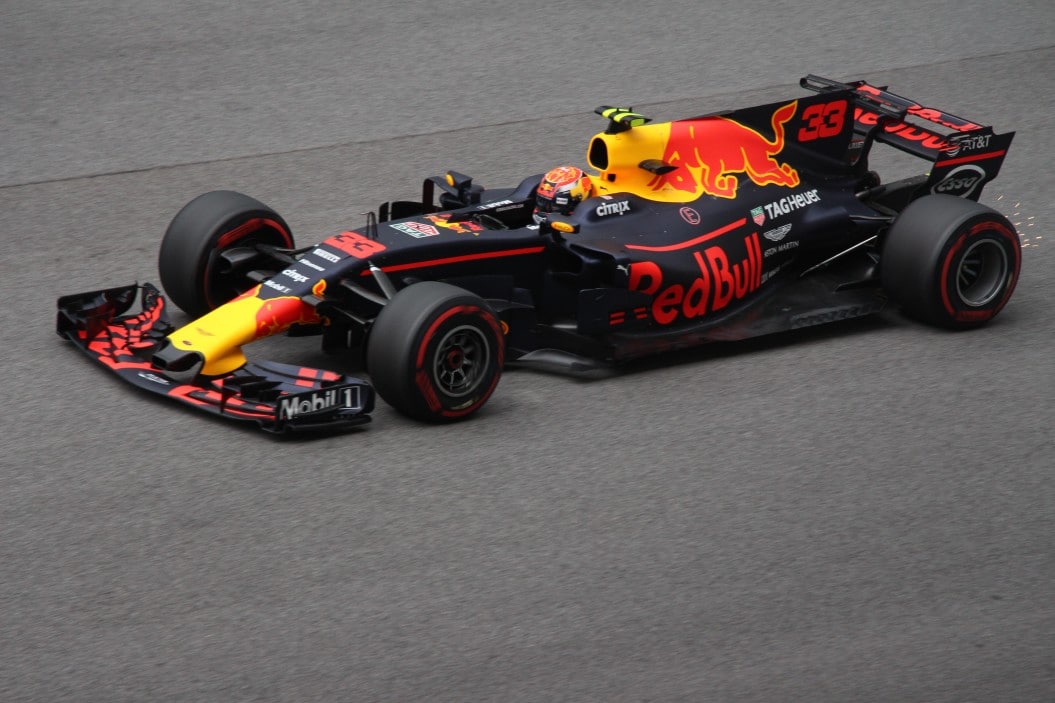 The Monaco Grand Prix is a Formula One motor race held each year at the end of May on the Circuit of Monaco. It is one of the most visited F1 circuits in the world and one of the oldest ones held since 1929! The circuit has a special nickname – "an exceptional location of glamour and prestige". Because many celebrities and wealthy people come to Monaco for this special event, the whole city is buzzing with life. Moreover, some of the biggest yachts dock at the port of Monaco and you can see many people throwing fabulous yacht parties in the evenings. The whole weekend is one big party to enjoy!
Places to stay
Monaco is full of prestigious, historical Belle Epoque hotels. So, if you want to have a fancy experience and find yourself with some spare hundreds of euros, here are some fancy recommendations for hotels to stay at.
Hotel de Paris – Hotel de Paris Monte-Carlo is a luxury hotel at the heart of Monaco, right next to the Monte-Carlo casino. This hotel is regularly on the annual Conde Nast Traveller Gold list.
The Fairmont hotel – The Fairmont Monte Carlo hotel is a unique four-star luxury convention resort in the heart of the Principality of Monaco
Hotel Hermitage – this hotel is another palace in Belle Epoque style in the heart of Monaco. Overlooking the Mediterranean, the Hôtel Hermitage cultivates elegance at its highest level.
Transport in Monaco
Trains arrive every 30 minutes from Cannes, Nice, and Menton. The train station in the center – next to Saint Devote church.
Buses serve a variety of places within the principality. Most of them stop in Monte Carlo and the train station. There are also buses connecting Monaco with Menton and Nice.
Walking – walking is probably the best way to get around Monaco and you can take advantage of the free public lifts linking the lower and higher streets.
Monaco food and drinks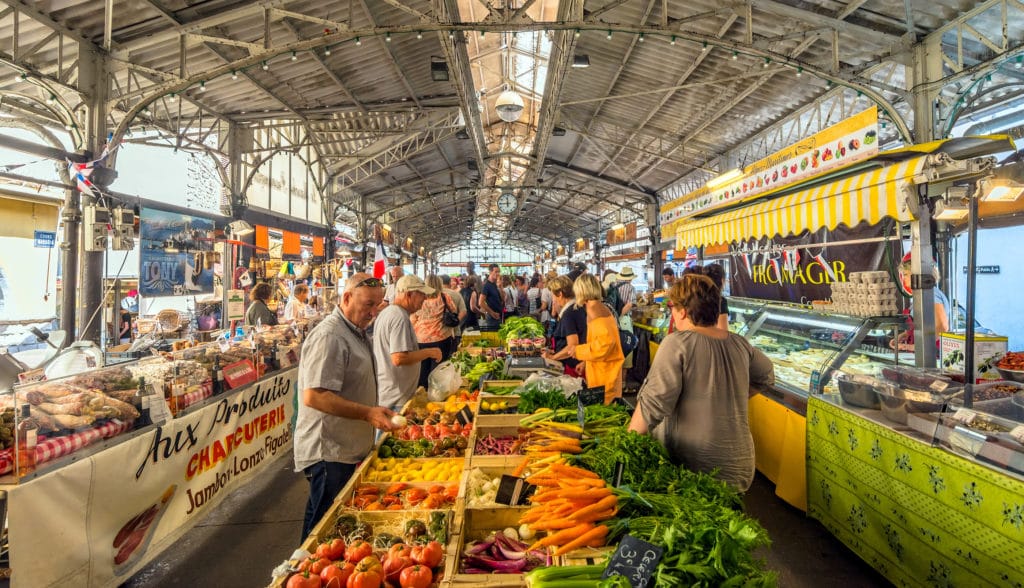 Although the prices in restaurants are quite high, you'll find fine cuisine and wines from around the world. However, if you want to have something more on a budget and at the same time feel like a local, definitely visit Le Condamine market. You will find here some local specialties such as barbajuan (pastry with spinach, rice, and parmesan), socca (chickpea-flour pancakes) and stocafi (dried cod with tomatoes).
Experience even more from Monaco
As you can see Monaco has a lot to offer! One article is not enough to cover everything. Although, it will give you a nice insight before exploring it by yourself! If you want to find out even more interesting stories and places that are not covered in the article, have a look at Monaco walking tour and Private tours in Monaco.