Lucky you! Spending your birthday on the French Riviera, could you be any more fabulous!? Birthdays are a special occasion when friends and family come together to celebrate you. So why not push the boat out?  The South of France is an incredible place, it's bound to be a birthday to remember. With just 24 hours to celebrate, we've put together an essential guide to making the most of your day. 
From breakfast to dinner, to clubbing – you can have a jam-packed day of fun making it a birthday to remember. Not only will you have a great time, but your friends will be loving every minute their spending under the heat of the Riviera sun. Who doesn't enjoy eating, drinking and partying in the sunshine with friends!?
How to Celebrate your Birthday on the French Riviera?
BREAKFAST
The most important meal of the day, so make sure it's a good one. It's time to start your birthday in style, so pour yourself a bucks fizz and cheers to another year. 
You may not want to spend all your time fussing over breakfast, so there's always the option of asking your friends to pop to the local boulangerie and grab some fresh croissants, pain au chocolat and other yummy treats. Wash that down with a glass of champagne, whilst sitting in your robe – delightful!
If you fancy going out for breakfast, there's a great little place just outside Nice's old town called Le Makassar. 
There are lots of different brunch menus, ranging from an all-you-can-eat doughnut menu with coffee and orange juice to a deluxe menu that includes eggs, sausages, salmon, fresh fruit, pastries, cheese and pancakes, all of which can be paired with a glass of champagne. 
If you want to avoid drinking so early on in the day (we don't blame you) then perhaps try Le Bistroy.  It's a cosy, rustic restaurant playing towards its Provencal routes with the decor. 
The best time to come here for brunch is on a Saturday morning (so hopefully that's the day of your birthday) where the team behind Le Bistroy creates an incredible selection for you to enjoy. You can gorge on sweet crepes, one hot plate of your choice and an unlimited buffet! Yes, we did say unlimited. What better way to line your stomach for the day ahead, providing you with energy so the party never stops!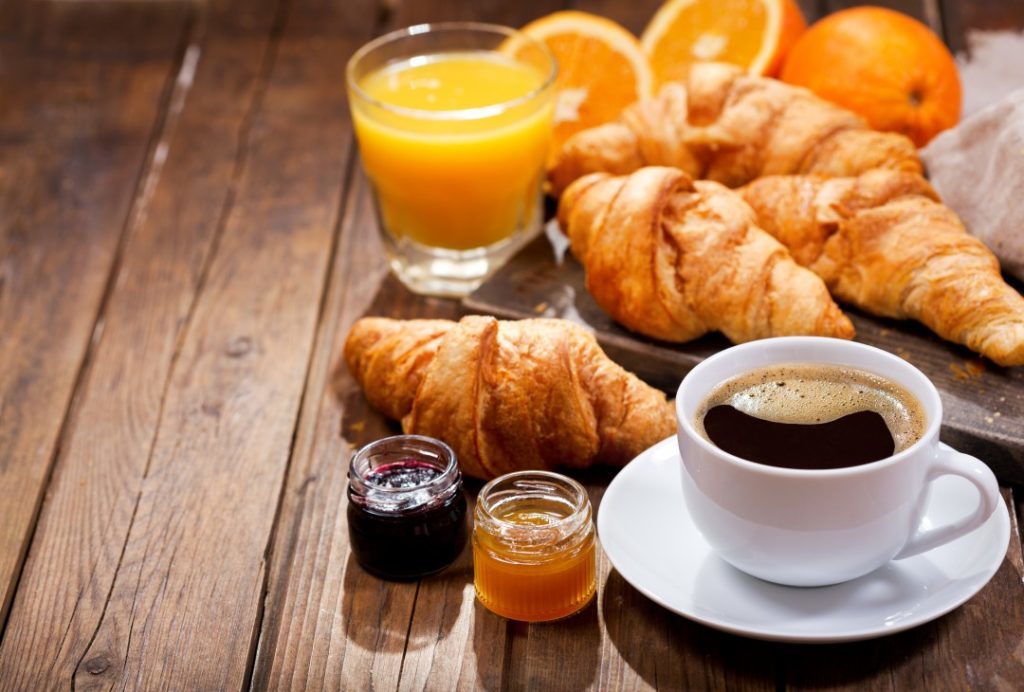 DAY TIME
The party has to last all day right? With the French Riviera being so easy to travel along (especially by train), you can spend your day wherever you fancy.  Some top spots for a boozy lunch would be (of course) Monte Carlo in Monaco or a beach club in St Tropez. 
If you're after that beach club vibe and want to live it up in Monaco, we'd highly recommend Nikki Beach on top of the Fairmont.  The sophisticated scene is all about lounging poolside with Champagne, speciality cocktails and gourmet food. Soak up the sun all day, and party under the stars in the evening. 
Looking down from the rooftop beach club, you'll spot the famous hairpin which has become quite an icon during the Monaco Grand Prix.  If you want to squeeze in a bit of sightseeing before settling down for a day of raucous behaviour, maybe we could tempt you with our walking tour of Monaco. A quick 4-hour tour that'll squeeze in all the highlights, leaving you with the rest of your day to party and Monaco's best beach party. 
 If you'd prefer to head to the delightful town of St Tropez, we don't blame you. Here the beach clubs sit along Pampelonne Beach ready to serve you the best cocktails and food in town whilst gazing out to the ocean. 
Expect nothing less than exceptional interiors and four-poster sunbeds at Les Palmiers, the newest kid on the block along Pampelonne Beach. This is the ideal spot to spend a birthday, with exceptional cocktails, food and a delightful shisha bar. The music is pumping from 12 pm creating a great party atmosphere. 
A little classier than Nikki Beach and more on the sophisticated side, but perhaps a little more chilled. It depends what vibe you're after for the birthday daytime affair.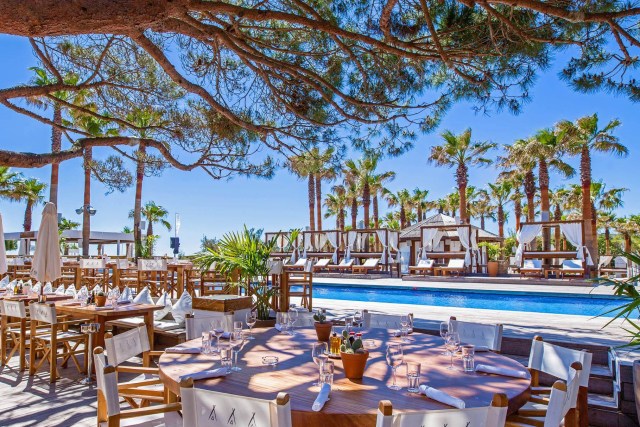 NIGHTTIME
As the day becomes night, you may wish to carry on partying at either beach club, but if you want a change of scenery, there are a few clubs worth checking out: 
Okay, it's a little expensive but it's the place to be! Expect to see impeccably dressed party-goers sipping champagne and bobbing to house beats. 
We'd recommend booking a table to ensure you have a decent spot to party the night away with your friends. Let them know it's your birthday and you may get special treatment.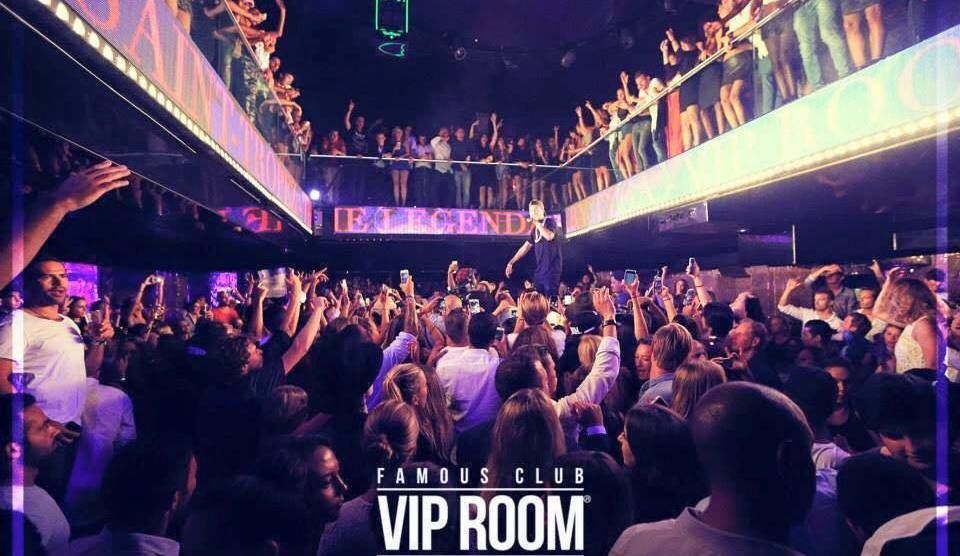 Twiga – Monte Carlo
Take a walk on the wild side and party the night away at Twiga. You can grab some amazing sushi at the restaurant then move to the club to dance, sip for champagne and celebrate YOU! 
The restaurant also has a live-show whilst you eat and turns into the nightclub at 1 am. It's a great place for dinner with an incredible vibe. It's always good to line the stomach when you're partying all day and all night!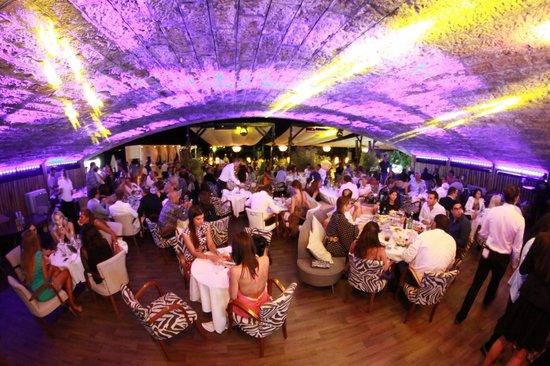 If you're based in Nice, and would rather avoid the hefty taxi prices, then heading back into the city is probably your best bet. 
There is still a lively scene in the city, a lot more bars with happy hours and reasonable prices, but if you wanna keep it glam then we suggest the High Club. 
Known for hosting great DJs and having podium dancers, this really is a super club! We'd recommend booking a table for optimum comfort, tables start from 120 and include a bottle of alcohol.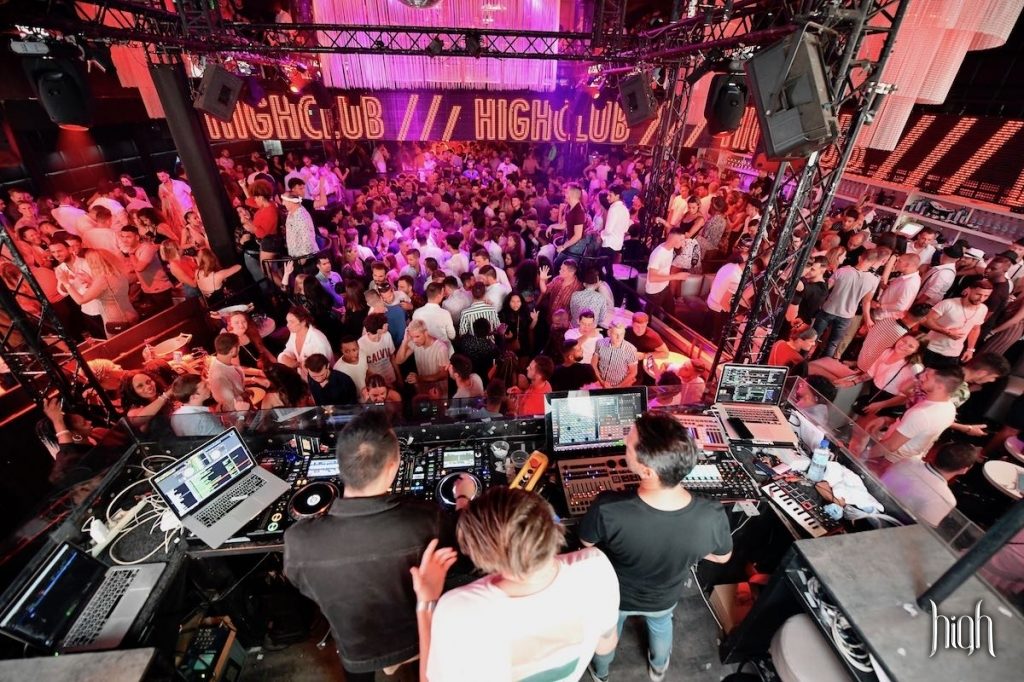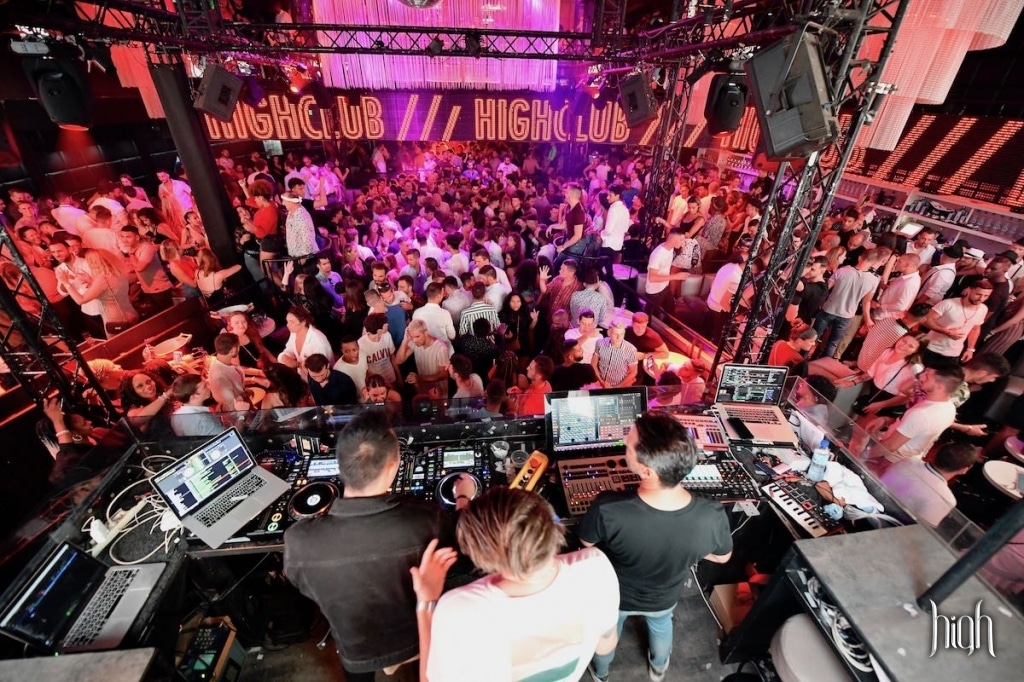 We can't mention a night out and not talk about the super fun pub crawl we offer around Nice. We've been making party-goers happy for years now, showing them the best bars and clubs in the city, providing endless entertainment and making sure they have the best night!
If you'd rather keep it exclusive, we offer private bar crawls, where it's just you and your friends being shown the best places to let loose in Nice. We hope to see you soon and give you special treatment for your birthday. 
So there you have it, happy birthday to you on the French Riviera! The best way to spend the day from the moment you wake up to your head hitting the pillow.  It can be a non-stop party beginning with a boozy breakfast to dancing long into the night.

No matter where you're staying, there will be something going on (especially in the summer) but what's most exciting is how frequent and quick the trains are, making it incredibly easy to go to multiple cities in one day. So if you're staying in Nice, you can be partying it up in Monte Carlo within 20 minutes. It doesn't get any better than that!