The south east coast of France is one of the most beautiful regions in the country. The French Riviera (as it is most often referred to) is France's second most popular tourist destination. After the Parisian region of course. And is it really any surprise? What with the range of fantastic attractions that you'll find throughout the Cote d'Azur. Not only does the region benefit from up to 330 days of annual sunshine and 115 kilometers of coastline, its also home to over 18 golf courses, 14 ski resorts and 3,000 restaurants. So, wherever you go along the Riviera, you can be sure that there'll be plenty to do! And that's only the tip of the iceberg in regard to what the south east coast has to offer.
The French Riviera Capital – Nice
The French Riviera is without a doubt home to some of the most renowned cities in the world. such cities include the likes of Cannes, Monaco, Grasse and Saint-Tropez. But most notably along the Riviera, you'll find the capital city of Nice. The gem of the Cote d'Azur. Nice is France's fifth largest city. And despite only having a population of about 340,000 inhabitants, it attracts over 5 million tourists annually. And how could it not? After all, Nice is an epicenter of culture, delicious cuisine, fascinating historical roots and breathtaking ocean views. And exploring all that Nice has to offer has never been easier than with our highly recommended Nice Walking Tours! So you'll be sure not to miss out on a single thing.

One of the greatest features about Nice is its location. Not only does Nice's location make the rest of the Riviera so easily accessible, the city is also just a stone's throw away from the island of Corsica as well as Italy. Did you know that the nearest Italian town of Ventimiglia is just 30 kilometres away? That's just a little over a 50 minute train ride! But what other transport options are available if you're wondering how to get from Nice to Italy? Well we're here to answer just that!
How to get from Nice to Italy: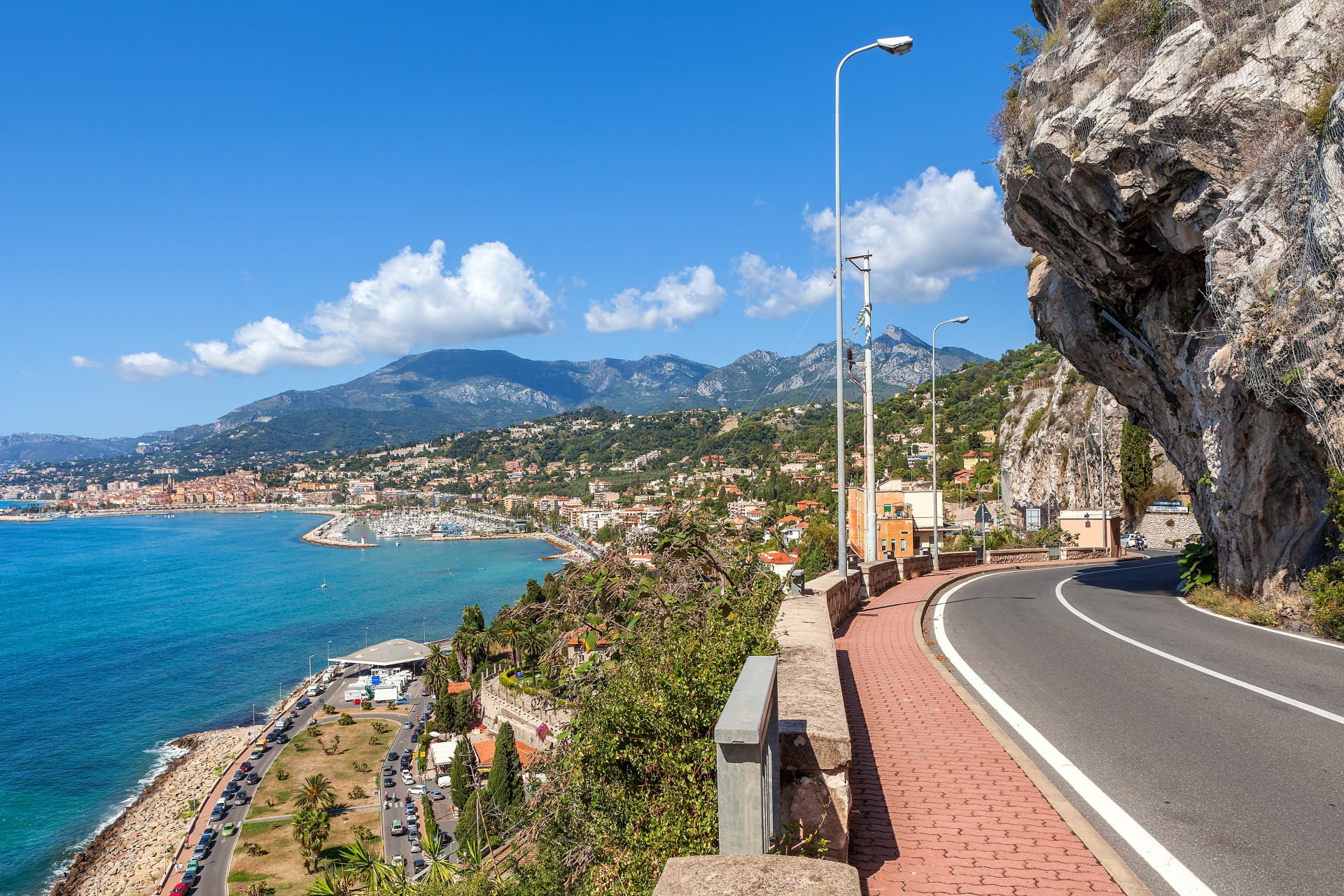 There are of course a number of different ways one could go about traveling from Nice to Italy. But in terms of which mode of transport is the best? Well, I suppose that really depends on your preferences.
Travelling anywhere along the French Riviera is of course quickest by train. And travelling to and through Italy is no exception. Here in Nice, we have three train stations: Station Riquier (on the Italian side), Station Nice-Ville (in the middle) and Station St. Augustin (in the direction of Cannes). Luckily for a tourists, there is a direct line going from Nice's train station straight to Ventimiglia on the French-Italian border.
Ventimiglia is a lovely little spot and we highly recommend checking it out! In particular, if you decide to go on a Friday, Ventimiglia hosts a spectacular market from 8am to 5pm. A collection of over 400 vibrant stalls selling everything but the kitchen sink. The Ventimiglia Old Town is also quite the treat, what with its quaint narrow streets and ancient Roman ruins.
Tickets from Nice to Ventimiglia are relatively cheap, only costing about EUR 10 each way. What's more, the train line is fairly frequent, with one leaving roughly ever half hour. If you hop to travel to other parts of Italy however, you will need to get a connecting Italian train from the Ventimiglia station. But, much like the Cote d'Azur, train tickets are quite cheap in Italy compared to most other European countries. So you don't have to worry about burning a hole in your pocket just yet!
Though the SNCF lines are by far the most popular and most common trains available in France, there is also a recently established Thello train line which services Italy and the French Riviera. This is a private train service therefore it is considerably more expensive than the regular trains. This line also only runs three times a day, as opposed to the regular 30-minute intervals of the SNCF trains. However, Thello offers transport to Italy which is not only faster and more direct, but it also takes you further into the country if you are hoping to explore cities other than Ventimiglia.
By Bus:
Travelling by bus is also a convenient option for anyone hoping to travel and explore parts of Italy. Flixbus in particular is probably the most widely used service. They offer from Nice to most other major cities. And what's more, its possibly the cheapest bus service around! True, it may take that bit longer to get to where you're planning on going. But it's a great way to enjoy the views of all the amazing places that you'll be passing through.
By Car: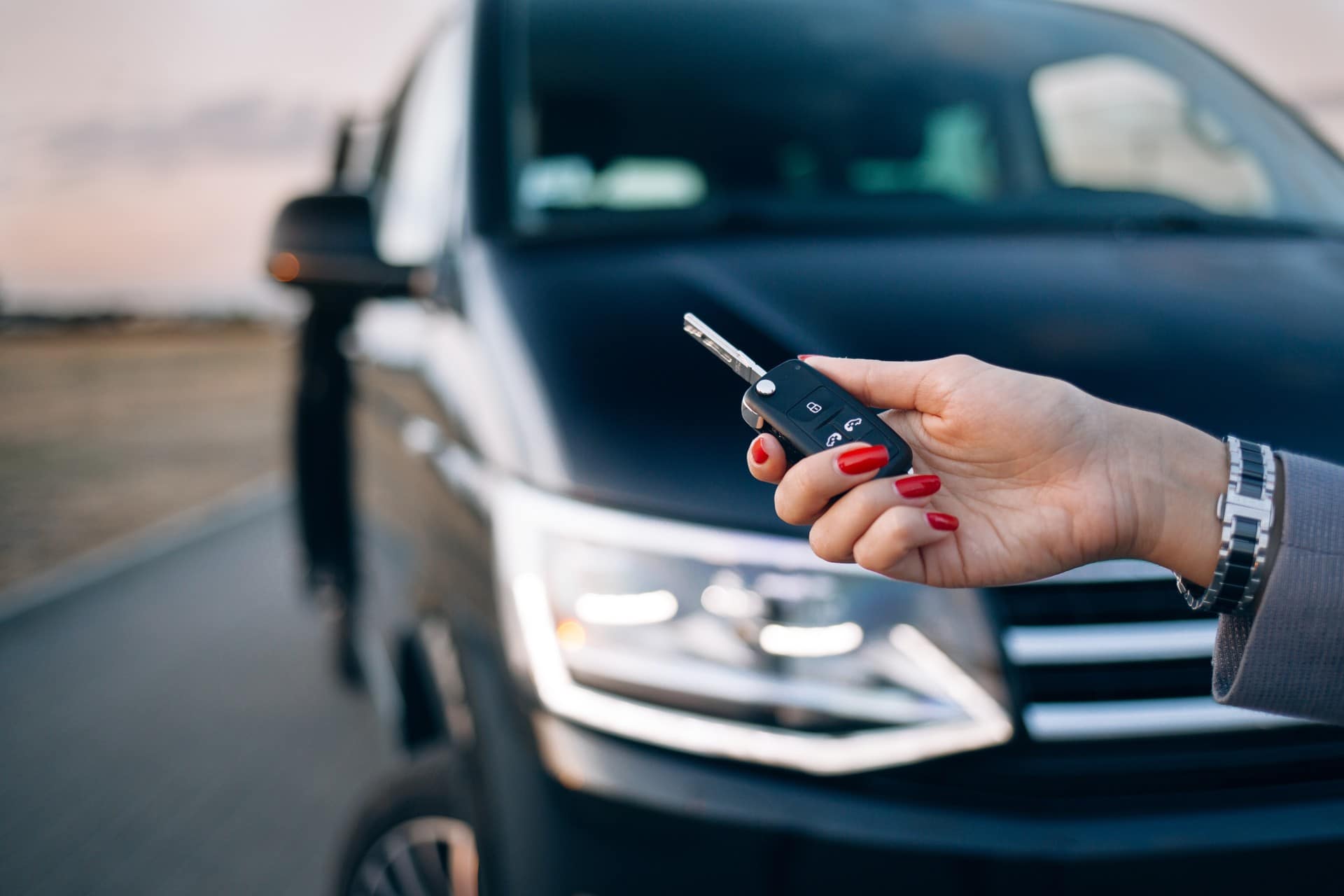 Want to travel from Nice to Italy at your own pace? Then renting a car is the way to go. And lucky for you, there's a range of terrific options. Nice is home to a range of different car rental companies, all with top-quality rental cars. In particular, the 'Hertz' and 'Get Rent A Car' companies offer some of the most affordable options, with some of their cheapest options starting from at little as EUR 50 per day! What's more, they usually offer their clients rather accommodating pick-up and drop-off sides. Which is always a major bonus.
Some Other Interesting Articles:
If you're looking for more information about things to do either here in the French Riviera or in Italy, then check out some of our other fantastic articles!