It's no lie that the Côte d'Azur is expensive, after all, it's known as being one of the top holiday destinations for the rich and famous. Nevertheless, this shouldn't stop those budget travellers experiencing the delights of the French Riviera; from the beaches to the history. 
Basing yourself in Nice is the best bet for those on a budget, it's the most cosmopolitan city on the Riviera so has many options for those not wanting to break the bank! 
Now, as much as we'd all love to gaze out to the Promenade des Anglais from the Negresco hotel…it's not really an option for everyone (well, most people). If youth hostels are more your thing (and your budget) then check out this list of our favourite hostels in the city. 
Because, at the end of the day…who spends that much time in their room, anyway!?
BEST YOUTH HOSTELS IN NICE:
One for the beach lovers is Meyerbeer hostel being just a five-minute walk from Neptune Plage (one of many beach clubs), a stone's throw from Centre Ville and if you fancy doing some exploring, it's just a 13 minutes' walk from Gare de Nice Ville train station. 
The cosy mixed rooms sleep 4 to 6 guests, and feature free Wi-Fi, minifridges and lockers, plus en-suite bathrooms – what a luxury! Private rooms are also available for the couples out there.  And if you've got your dog in tow, he/she can stay here too!  
There are many inflatables on site for you to take down to the beach (we know…you're hoping to grab the unicorn) as well as free linen and towels. Most recently the hostel was voted Best Hostel 2018, now that is saying something! 
Prices start from as little as 14€ a night p/p, so extremely reasonable, leaving you with more money to spend on an epic night out! Maybe even on our Bar Crawl of Nice..!?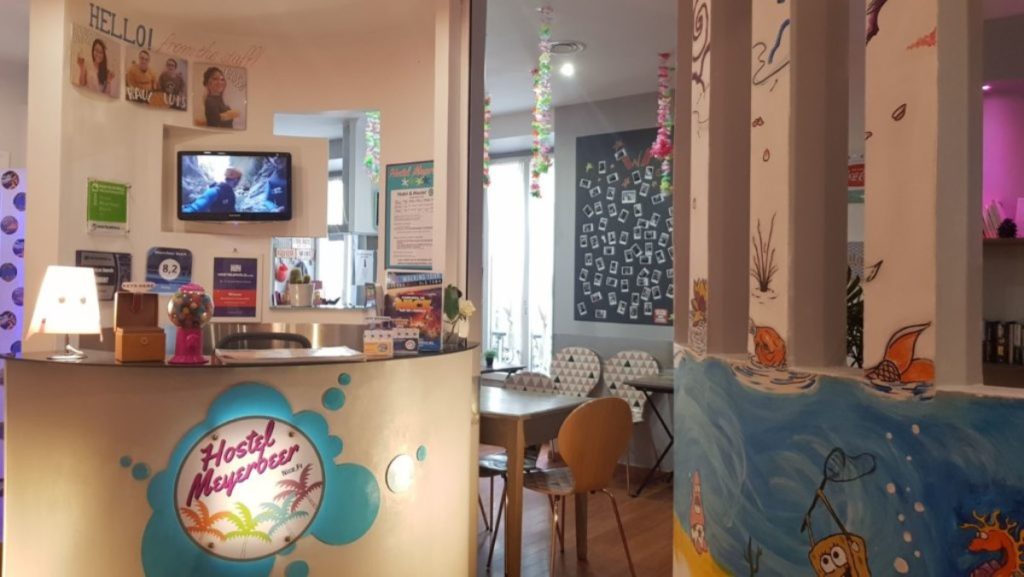 This hostel is ideal for those who wish to venture further than just Nice. Being just a five-minute walk from the train station, it's the perfect location for the adventurous traveller. 
The train station, otherwise known as gare de Nice by the locals, will take you all along the coast (even as far as Italy)! Tickets are cheap, making it a great mode of transport for all travellers. 
Not only this, but Hostel Pastoral is within walking distance from the beach and the Old Town (just 10 minutes); making it extremely convenient for exploring the city of Nice. 
As well as being pocket-friendly prices, which makes this hostel a great place to stay in the amenities. There's a well-equipped kitchen, modern bathrooms, and a sunny terrace. The rooms range from private singles and doubles to mixed dorms, perfect for solos, couples and group travellers.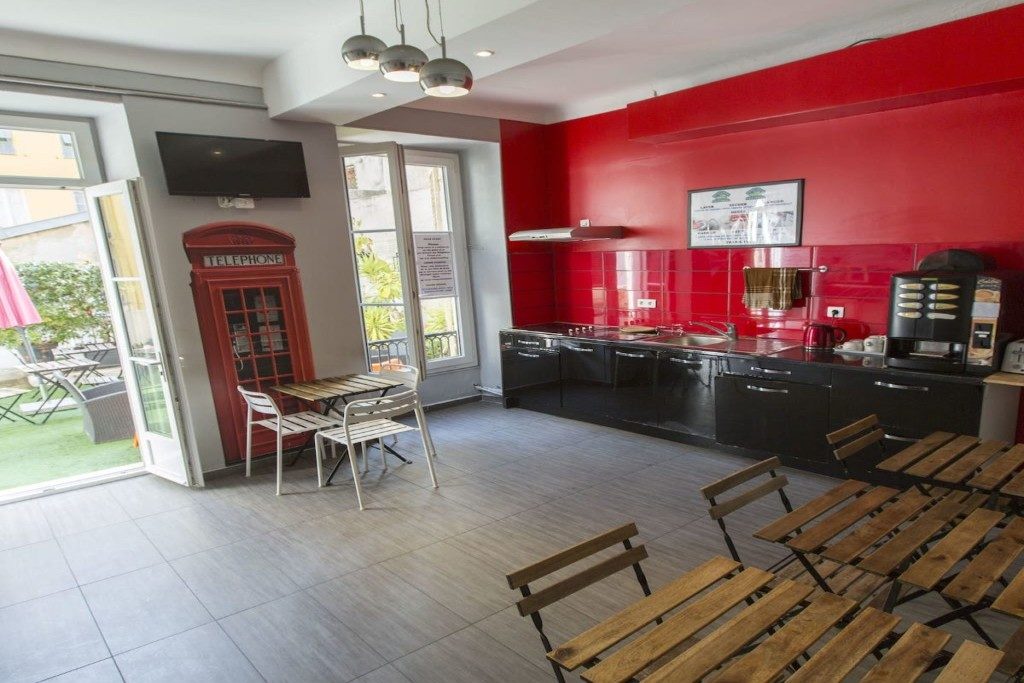 Let's get a little fancy here and stay at a youth hostel with an edge. Villa St.Exupery claims to offer travellers that 5-star hostel experience, with its stylish interiors, sauna and on-site gym. 
With over 200 beds in this hostel, you're bound to find a fellow traveller you get on with whilst sipping a cold beer at Happy Hour at the onsite bar. Based in the heart of Nice Ville, the hostel is close to all the best parts of the city from the bars to the beach. 
Having been hosting travellers for over 15 years, the team knows a thing or two about the city as well as organising stress-free trips for travellers to enjoy.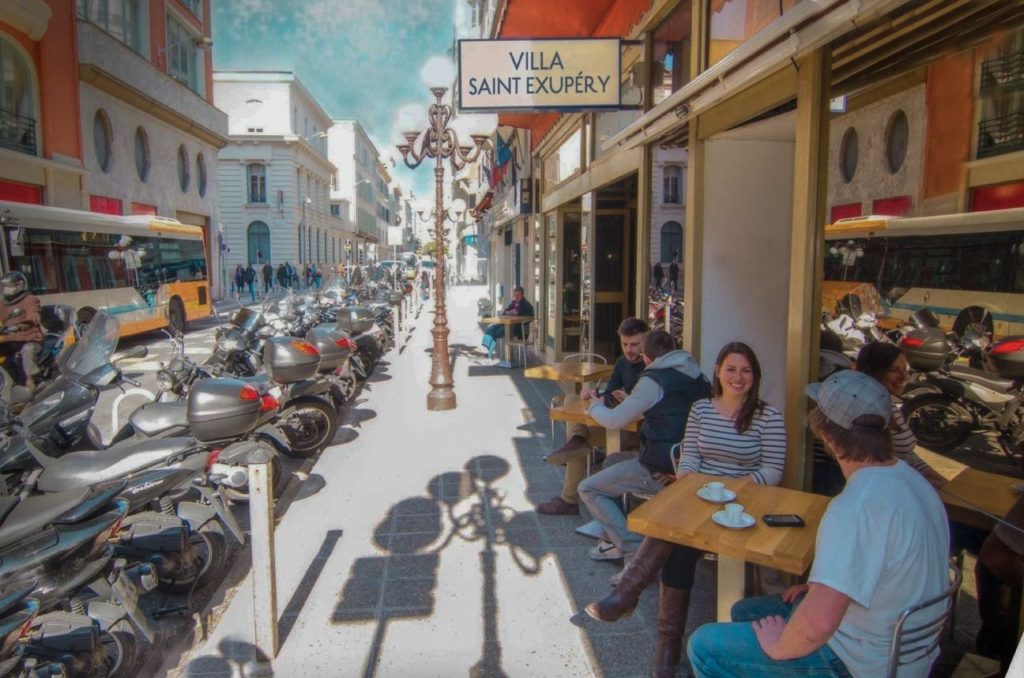 Ozz is well-located in Nice, near the train station, a short walking distance to Nice Etoile Shopping Center and a 15-minute walk from the beach. 
The hostel is very simple, but the interiors are based around music, which is pretty cool! The rooms are soundproof (great for light sleepers) and include complimentary Wi-Fi, flat-screen TVs and desks. Some rooms even feature balconies, who doesn't love an afternoon beer in the sun!? 
Breakfast, otherwise known as petit dejeuner, is served in the morning. It's a simple breakfast but fills your belly up for the day!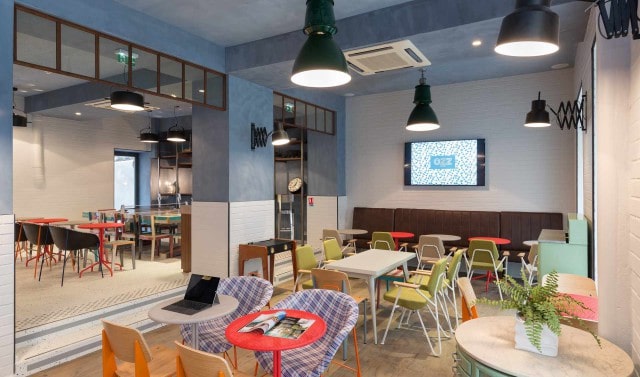 So there you have it, our favourite youth hostels in our favourite city of Nice! It can be hard to travel when you're on a budget, but it's hostels like these that make travelling accessible for everyone. It's important to see the world, experience different cultures and meet new friends. It's all part of developing as a person. Travelling helps you grow and see things differently, whilst having fun at the same time! Discovering a new city is exciting, especially a city like Nice that is so diverse and beautiful. If you're here and want to find out more about the city, please join us on our FREE walking tour of Nice. We promise you'll love it! 

Due to a few hostels and high backpacker volume, if you want to book a hostel in Nice, we highly recommend you book in advance to take advantage of the low hostel prices. Best to book in advance, save some money and spend it on enjoying your time away! 
Our other guides :