The south east coast of France is home to some of the most beautiful cities in the world. But none of them quite compare to Nice, the stunning capital city of the French Riviera. There's a reason it received the name Bella Nissa. The ancient city to home some of the most wonderful attractions in all of France. From museums to markets to panoramic viewpoints to delicious cuisine and even popular festivals, the city has plenty for its tourists to enjoy. But what is Nice famous for in particular? Well, where do we even begin.
History in Nice
Nice is home to a very complex and longstanding history. Having begun as a prehistoric settlement, its right here in Nice where the first European evidence of fire was discovered. From there, Greek warriors returning from a fierce battle in Marseille decided to settle in Nice. Calling the new city Nikaia after the Greek Goddess of Victory, Nike. Not long after that, the Romans also came to Nice, building their civilization on the outskirts of the Cimiez area. Finally, a couple of hundred years down the line, Nice fell under the rule of the House of Savoy, who was the ruling family of the Kingdom of Sardinia. Before finally becoming French in 1860. Now that's quite a lot of history for you to wrap your head around!
Prehistoric Time
Centuries ago, Nice was home to a rather large mammoth population. Hence why nomads at the time decided to settle here. Today, we have what is known as the Terra Amata museum. A museum dedicated to historical remains discovered from this time period. An interesting collection of Neanderthal remains, stone weapons and wall paintings. And of course, some of the first ever recorded evidence of fire like we said. So Paris may have its Eiffel Tower. And the Champagne region may be famous for everyone's favourite glass of bubbly. But we created fire, so you tell me what's more important.
Greek and Roman
Despite being around centuries ago, there is still quite a lot of homage paid to our ancient ancestry from Greek and Roman times. For starters, you'll find many sculptures and murals around Nice that pay tribute to our Greek lineage. The most notable of such is our beloved Apollo Statue which stands proudly in our main square of Place Masséna. In Greek mythology, it is Apollo's job to bring the sun up into the sky every morning. A rather fitting choice of deity considering Nice's year-round annual sunshine. Also on the topic, you'll find a series of mosaics and murals atop Castle Hill depicting scenes from both Greek and Roman stories. A quirky little addition to an already stunning public park.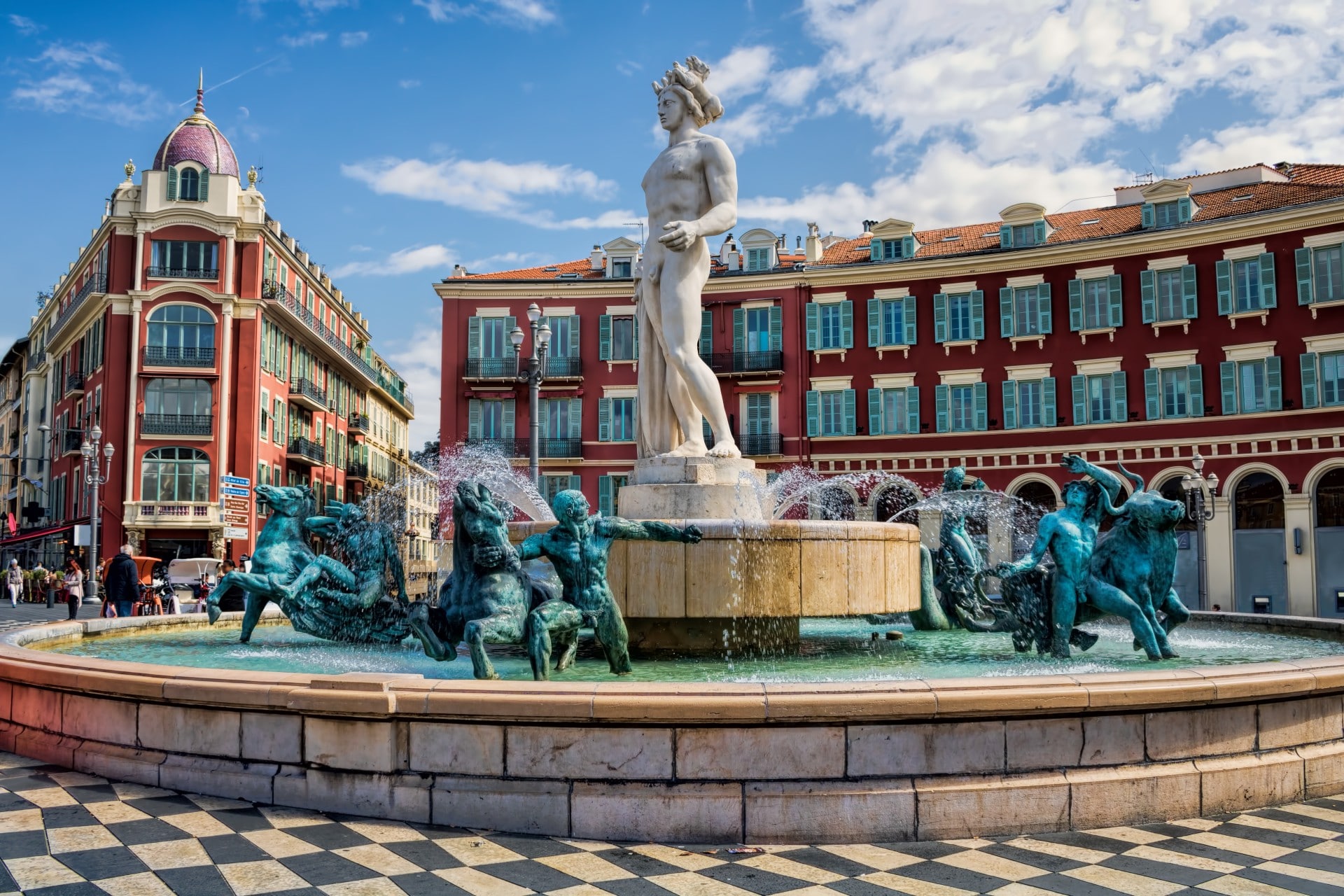 Having mentioned the Romans, we can't forget about the old archaeological ruins that still remain in Cimiez. Not far from Nice's city centre, you'll stumble upon the Arènes de Cimiez, what is left of an ancient Roman amphitheatre. Right next to this colosseum-like structure, there is a grand Roman archaeological site and museum that people can visit. It truly is a spectacular sight!
French and Sardinian Conflict
Being a part of the Kingdom of Sardinian yet being entirely surrounded by France left Nice being subjected to constant attacks from the French army. Over the years, ownership of Nice was passed between France and Sardinia a total of 7 times before finally becoming French under the Treaty of Turin in 1860. As a result of this constant changing of hands, Nice developed its own unique culture unlike any other along the French Riviera. If you visit Nice, you'll notice that the architecture seems more so Italian than French. You may also notice that cuisine here in the city is a perfect blend of both French and Italian style cooking. It makes for quite the delicious combination!
In particular, some of the local Niçoise specialties are rather famous. I'm sure you're all already more than familiar with the salad niçoise? Ratatouille is also a dish which originated right here in Nice. A little less well known but still a treat nonetheless is Socca. A delightfully light chickpea pancake cooked over an open fire oven. You absolutely must try some when you visit the south-east coast.
Art in Nice
Art is a very prominent attraction here in Nice. In fact, the city has served as the muse of many famous artists, writers and sculpture. The painters Henri Matisse and Charles de Gaulle are just two examples. Hence why Nice is home to such a fantastic collection of art pieces. The Matisse and De Gaulle museums are of course dedicated to the artists themselves. While the Villa Masséna museum is home to the history of Nice during La Belle Epoque, the period from the time Nice first became French in 1860 up until the First World War. And of course, the MAMAC is devoted to modern and contemporary art in France.
Even outside of the conventional museums, Nice still graces its streets with masterpieces for all the public to enjoy. Here in Nice we have something we call our Open Sky Art Museum. A series of unique and quirky attractions littered all over the city. Such features of this museum include our 7 Buddhists, which light up Place Masséna in an array of colours every evening. Or our green and blue fairy lights above Avenue Jean-Médecin which signify a poem in Morse code.
Events in Nice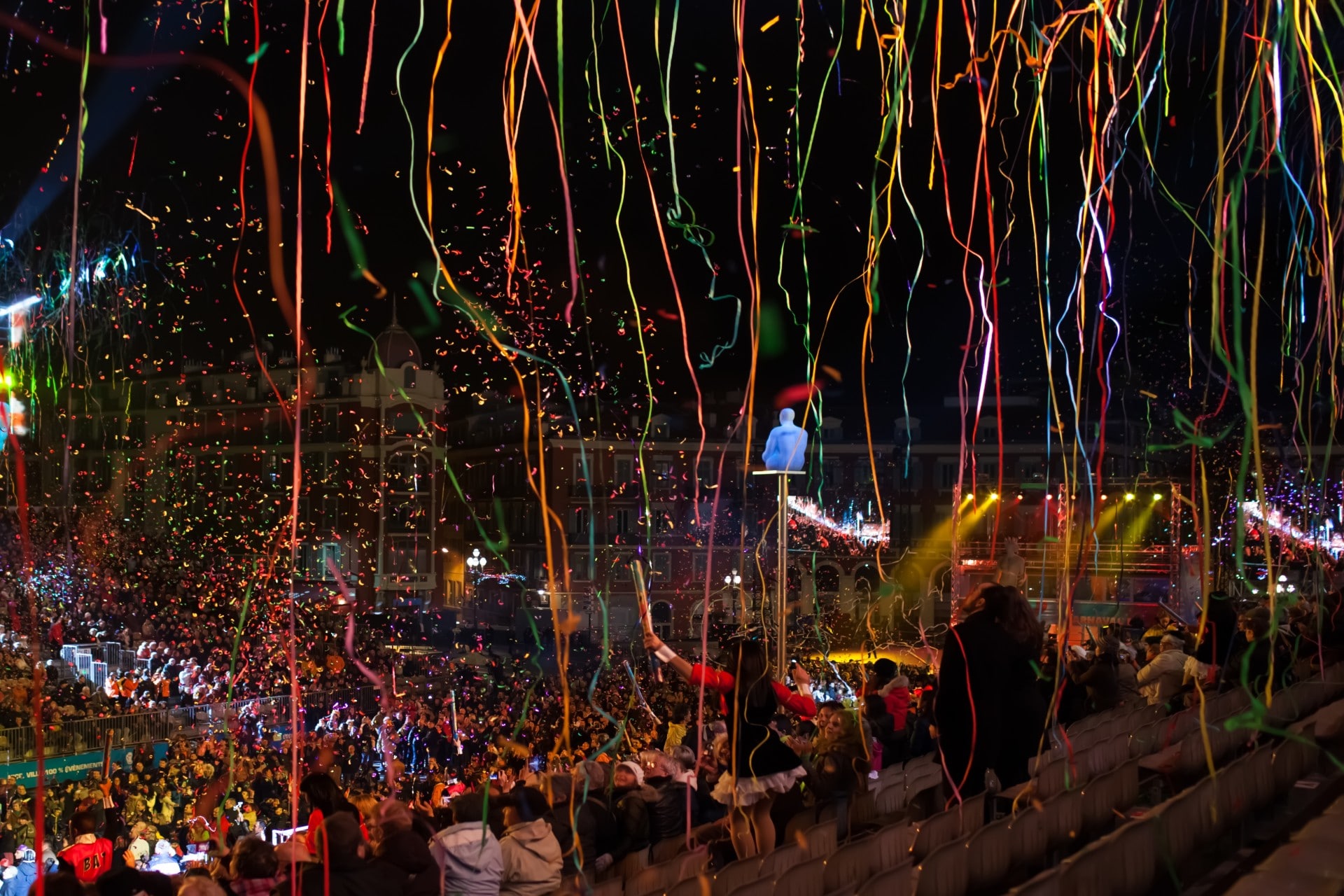 If you're unfamiliar with some of the grand events we host here in Nice France, then you've been living under a rock. We host an array of whimsical and fantastic events both on a local and international scale. Possibly our biggest celebration is our annual Nice Carnival. The third largest in the world, its two weeks filled with fun parties, parades and massive performances. Tourists flock to the streets of Nice, enjoying the vibrant spectacles of street performers and satirical floats. And of course, no festival would be complete without a huge firework display to close the show!
Another particular event Nice is famous for is our Nice Jazz Festival! Every July our Jardin Albert 1er hosts one of the biggest jazz events in the world. in fact, contrary to popular belief, Nice was actually the place which paved the way for international Jazz events. Having been the true birthplace of this wonderful genre of music.
Lastly, we also have our much loved Fête de la Musique in June. Another outdoor music festival hosted by some of the best R&B, techno and pop musicians in France. So get geared up and ready for one of the most wild events along the Cote d'Azur!
Promenade des Anglais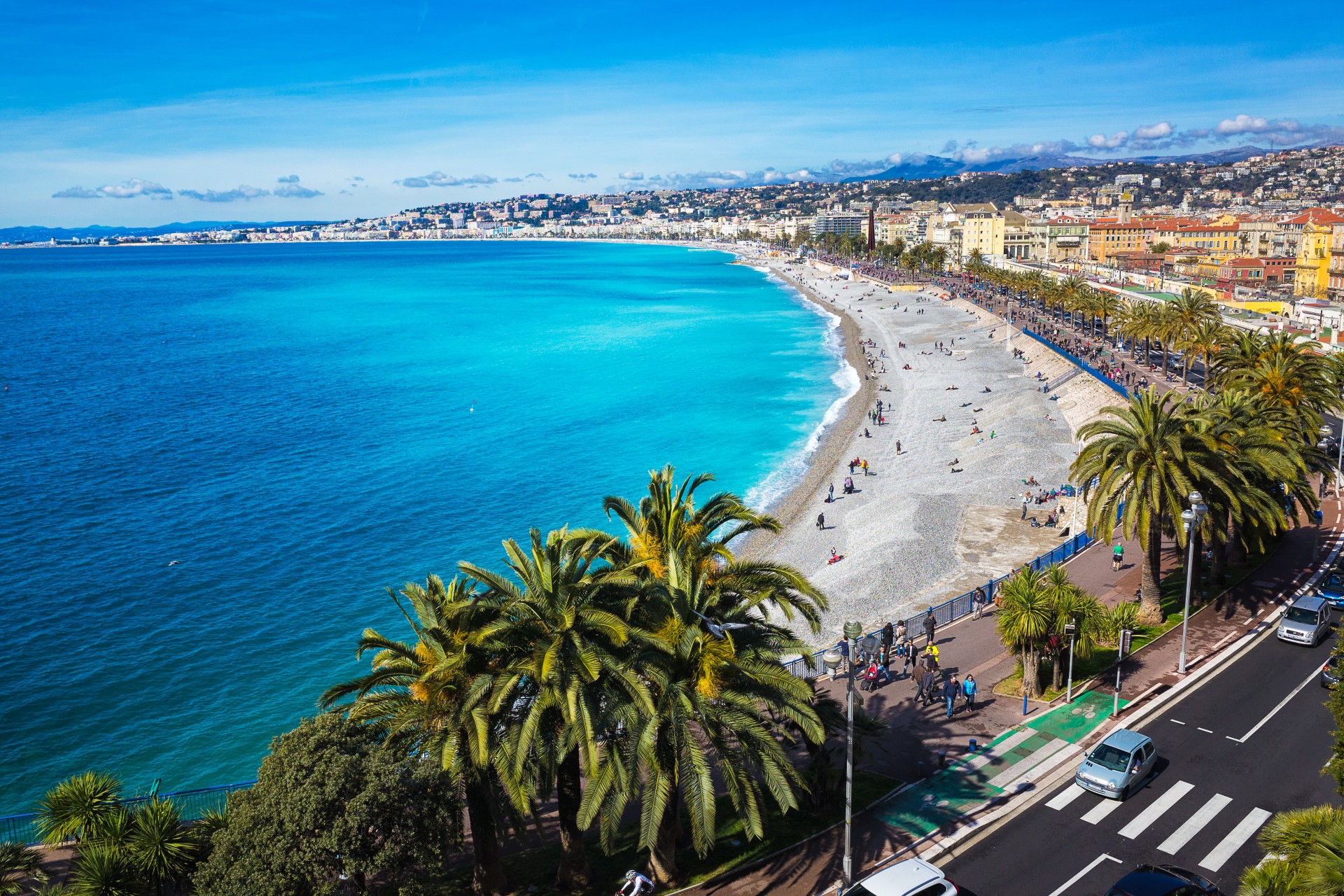 When people think of Nice, one of the first things they associate it with is the famous Promenade des Anglais. Our beautiful walkways that stretches entirely along the Mediterranean coastline, all the way to the neighbouring town of Antibes. The walkway was commissioned in 1822 by a society of British aristocrats who would come to Nice as a winter getaway from their own miserable weather back home. And since then the promenade has remained for our locals and tourists alike to enjoy.
Also along the promenade is where we have our Baie des Anges (Bay of Angels). And why exactly is this bay rather famously known here in Nice? Well for the story as to how it supposedly received its name. There are several different stories which claim to be the inspiration behind this name. The first legend comes from Biblical times. Or more specifically, the story of Adam and Eve.
Following their banishment from the Garden of Eden, Adam and Eve were said to have been wandering lost through world. As the tale goes, they heard the fluttering of wings above their heads, and a band of heavenly angels swooped down to grab them and carry them across the sea, where they apparently landed right here in Nice. It is said that Adam and Eve thought that Nice was equally as beautiful as that of the Garden of Eden, so they decided to remain here and live out the rest of their lives. In fact, in the Old Town of Nice, you can find the Maison d'Adam et Eve, a building with an exterior mural depicting these two biblical characters.
Another story tells that the Nicois fishermen have always called the bay by this name after the huge "Angel Shark" which resided in the sea. This species shark has little fins which almost resemble that of angel wings, hence the name. But whichever story you want to believe is entirely up to you.
Discover Nice
All these fantastic stories and attractions and we've still barely even touched the surface of all the amazing things Nice is famous for. If you'd like to discover more of what Nice has to offer, then our Walking Tours are a great option. We also recommend taking a look at some of our other fantastic article which may be able to help!