Why Riviera Bar Crawl Paris is Amazing ? 
Riviera Bar Crawl Paris is an opportunity of a lifetime to experience all of the splendor of Parisian nightlife in one night. Come and revel with a bunch of travelers, expats and locals in the French capital by getting together for drinks. Visit multiple pubs, bars and a nightclub all in one night. Walk to each venue as a team for a more complete super soirée on this pub crawl Paris.
Are you new to Paris or are you a veteran of La Ville Lumière?  We presents a great opportunity to have fun and an awesome way to meet new people from all over the world. Going out in Paris alone or with friends, paris pub craw is what you need to discover Paris' Nightlife.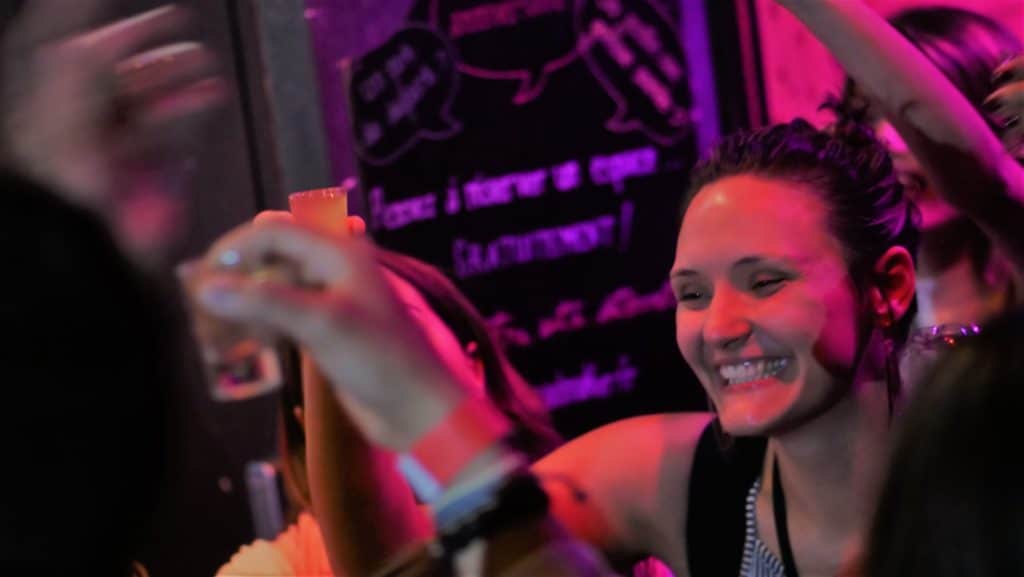 Where To Pub Crawl In Paris ?
If you want to pub crawl tour Paris the hard and fun way, register with us Riviera Bar Crawl Paris as we have the finest local tour guides who will pride you round the best and most interesting locations in the city. Our Pub Crawl Paris Tonight takes you through the heart of Paris' Latin Quarters where you will bask in the colours of the busiest streets and the high-rise student nightlife.
You will discover that Paris' best kept secret is the Quartier Latin's nightlife. This section of Paris may be well known for its daytime iconic institutions which include the Sorbonne along with a host of other imposing historical structures. However, our pub crawl will unwrap it's nighttime beauty to you. Come and experience the exuberance of the student cafes, underground jazz bars, trendy restaurants and exquisitely manicured lawn gardens.
On our offering are also visits to the Bastille, the epicenter of Parisian nightlife with lots of nightclubs, bars, restaurants, pubs, cafes and bistros. Bastille is most popular with young people due to its rather mid-ranged pricing and affordability. It is filled with international bars where you can capture the essence of different peoples and cultures. It is a perfect location for a traveler on a budget.
Our Paris pub crawl will also take you through Quartier Pigalle, the famous "Pig Alley" of the 1940s. This section of Paris remains famed for its many theaters, sex shops and adult entertainment. It also has lots of nightclubs side by side retailers of music instruments who are open 24 hours. Pigalle is a major tourist attraction with a splendid nighttime atmosphere for reveling.
Which Pub Crawl In Paris ?
Spend tonight in Paris with Riviera Bar Crawl Paris.
When drawing up your Paris night to do list, don't leave out Paris Party pub crawl. Our all night activities centers on exploring Paris by night. Visit 4 Paris pubs or bars in one Night along with an international crew of fellow crawlers and a host of friendly night guides. Dress well and get ready to have a good time by partying, meeting new friends, drinking and dancing.
Our Party  guides will be waiting to welcome you at the meeting rendezvous.  They are easily spotted in bright red T-Shirts. The guides will give a detailed explanation of the plan for the night's bar crawl and introduce fellow crawlers to each other. They will also hand out bracelets with which you have access to all the benefits of participating in our pub crawl.
You are entitled to a welcome free shot at each bar (i.e. up to 3 free shots for the night), drink deals and free entry. You will meet new people and play fun games as the party gets going and everyone gets involved.
Avoid disappointment if you really want to have a good time. Hurry up to book your Paris pub crawl in advance as we have limited spaces per night. Our tours are available to everyone provided you are aged 18 years and above.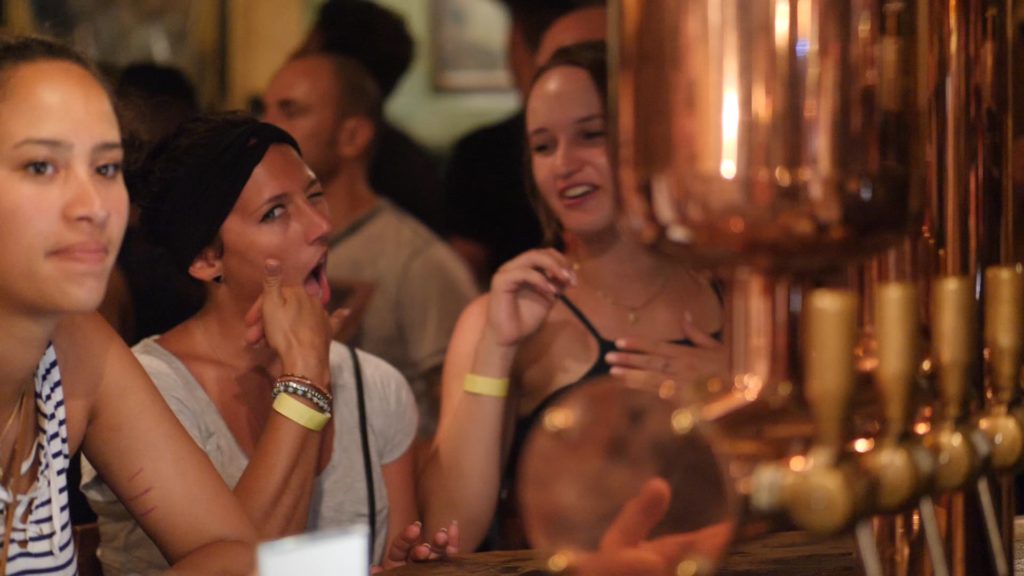 Why Riviera Bar Crawl Paris ?
Wondering why you should go to a Paris Pub Crawl party tonight?
Paris nightlife is incredible but can be expensive and confusing, particularly for a visitor. Our pub crawl offers the chance to meet other travelers looking to party in the city's hottest party districts while saving you money at the same time. Experience Paris in such a way you won't find elsewhere. Interact with international visitors, share and chat over drinks in our bar crawl. Take advantage of our 3 free shots and very low prices throughout the night.
Paris is also a daunting place to find a date. You can try but you will realize that consumption is typically expensive and there is little guarantee of making new acquaintances out there. We offer a great mix of travelers and locals in a fun and warm atmosphere which is conducive enough for connecting.
Paris is an international city which attracts millions of tourists annually. Finding a truly authentic activity to enjoy or going out without a huge budget is difficult. Paris Party has the solution for you. We offer more than just going to drink glasses in a pub. Everything is carefully packaged to give you an excellent Parisian evening while enjoying an international atmosphere. The bars, pubs and clubs are carefully selected each to provide their own unique atmosphere.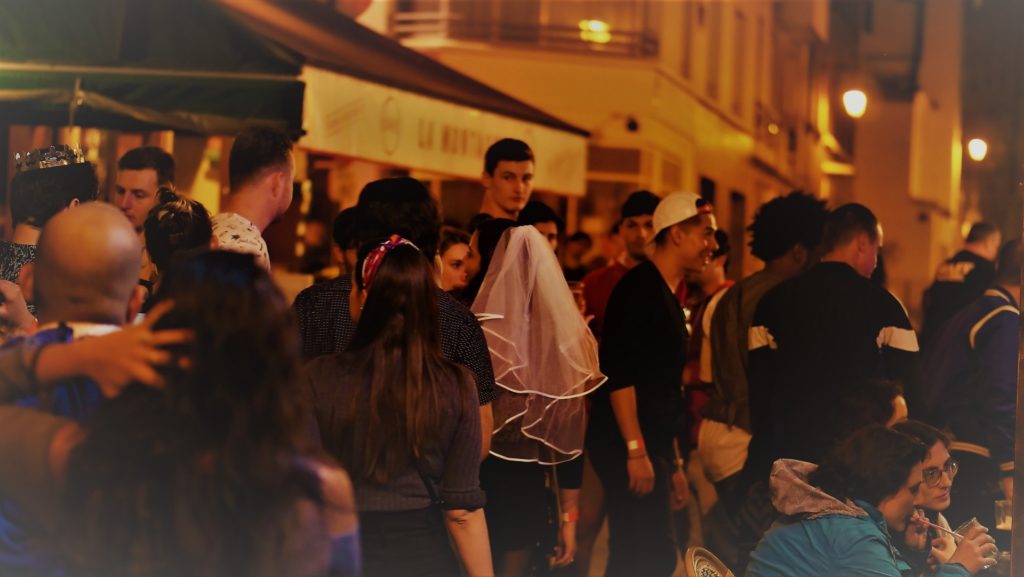 When Is our Riviera Bar Crawl Paris ?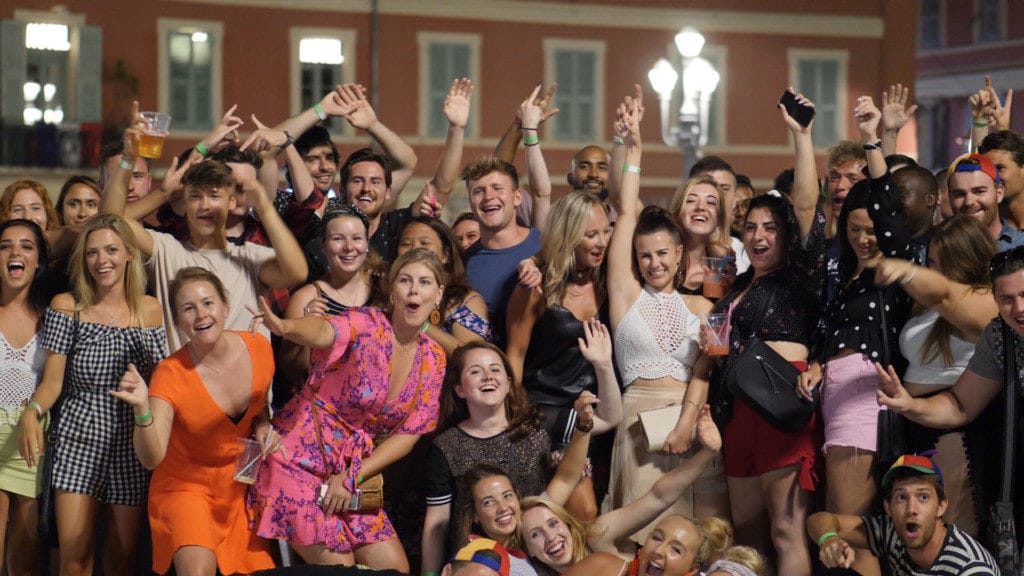 January – Every Thursday, Friday, Saturday.
February / March / April / May – Every Tuesday, Thursday, Friday, Saturday.
April – Every Tuesday, Wednesday, Thursday, Friday, Saturday.
May – Every Tuesday, Wednesday, Thursday, Friday, Saturday.
June/ July /August/September Every Monday, Tuesday Wednesday, Thursday, Friday, Saturday
October/November/ December – Every Tuesday, Thursday, Friday, Saturday.