Now, won't you feel super fancy telling your friends about your evening out in Monaco! One of the richest cities on the French Riviera. The principality can't help but be glamorous by night. Afterall, its just as glamorous by day. But we're sure you can imagine how the city steps it up a notch after the sun goes down. We've pulled together a list of our favourite bars and the best Monte Carlo nightclubs in the small city, to make sure you have the best night, that's one to remember…or perhaps forget!? 
So here it is the best Monte Carlo Nightclubs:
Jimmy'z epitomises Monaco, with drinks costing you at least €30, it's not one for the faint-hearted. The club is set around a stunning Japanese garden, overlooking the Mediterranean sea! 
Known to provide clubbers with the ultra VIP experience, where champagne reigns supreme and the turntables are only played by the best. You won't be let down by a night at Jimmy'z…but your wallet may be left a little empty! 
For over 40 years, the Jimmy'z has no shortage of legendary DJ's gracing the decs. The likes of Robin Schulz, Michael Calfan, Lost Frequencies, Martin Solveig, Bob Sinclar, Mark Ronson, FatBoy Slim , Big Ali and Benny Benassi have all had a night at Jimmy'z! The real stars du show!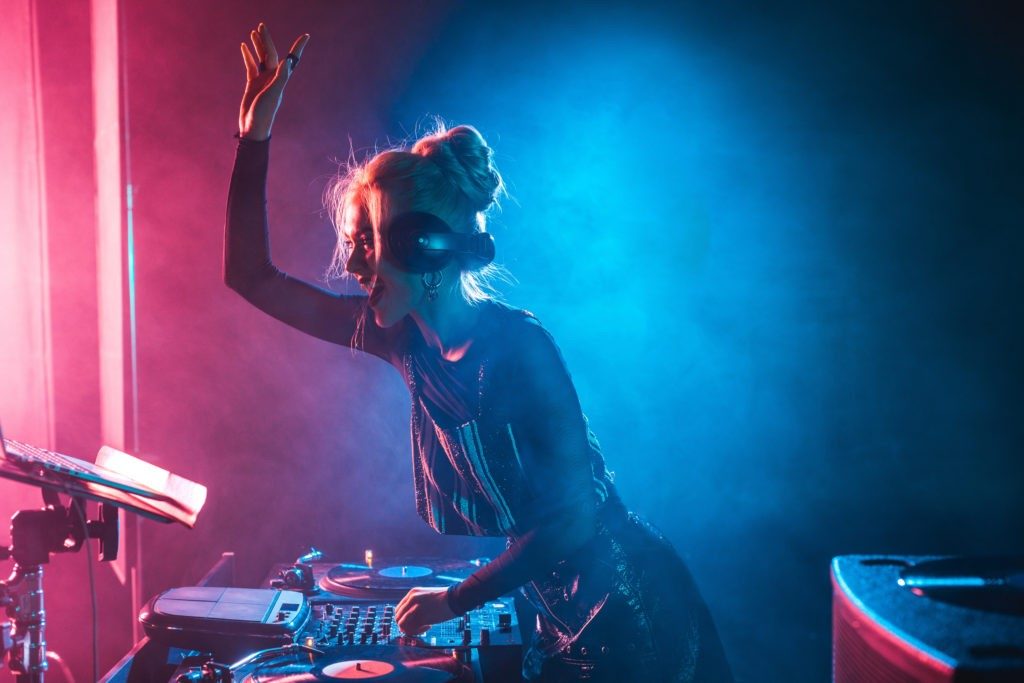 Le TWIGA
Between the Grimaldi Forum and Fairmont Hotel,  you'll find Le TWIGA. 
A real favourite amongst the Monegasques. Living up to its swanky reputation, you can access the club directly by boat, it has its own jetty, not to mention a seaside terrace, with outstanding views over the Med. 
Dinner is Italo-Japanese – right beside the seaside – before the establishment segues into no-holds-barred clubbing around 1am, where you can dance straight through to 5am. 
It comes into its own at Grand Prix time, holding "beach parties" every evening with luminaries such as Bob Sinclair at the turntables. There's also a shisha bar, for those who need a little relaxation. An allrounder in Monaco that should be on your list! Cocktail start from €15, and meals from €30-€90. 
 
Here it is the best Bars in Monaco 
Café de Paris
Let's start the evening off in style, with a first drink in the centre of Monte Carlo, right across the street from the Hôtel de Paris and next to the famous Casino Monte Carlo. We would pretend the locals come here for after-work drinks, but we'd be lying to you. It is a tourist trap, but hey you're having a glass outside the Monte Carlo Casino, and not many people can say that. 
A beer will set you back around 10 euros, but it's worth checking this place off the list, even if it is just to say you've done it. The outside terrace gets the sun all day, so it's perfect for soaking in the final ray of sun. 
La Rascasse
Now at this bar you may find a few workers having a Friday night beverage, the prices are a little more reasonable here and the atmosphere is definitely more of a party vibe. 
La Rascasse is a café by day, and a bar and live music venue by night. If you're an F1 fan, you'll love sipping on a beer here as the bar is slap bang on the Rascasse bend of the circuit and if you're lucky enough to be in Monaco for the Grand Prix, we'd recommend having a few drinks here. There's a massive party, and the atmosphere is electric! 
Le Bar Américain
A real taste of romance and sophistication can be found at Le Bar Américain. The interiors are plush and stylized, reminiscent of the American Jazz era. 
If Jazz is your thing, then you'll love this piano bar! Located in the opulent Hotel de Paris, Le Bar Américain will offer you an unforgettable night, away from strobe lights and heaving crowds, with the added pleasure of coastal views! 
Brasserie de Monaco
Nope, it's not a restaurant, it's a brewery. The original meaning of brasseries is a brewery and they're bringing it back in Monaco! 
Right by the port, the BdM has renewed a Monegasque brewing tradition going back to the early 20th century, brewing its own organic beer on the premises. The beer is pretty tasty and with this being Monaco, you won't find your average ale bar…oh no, sir! 
Alongside the wooden tables, there's a cooler, lounge area and a fine terrace overseeing the king-size yachts. There's good snack food too, with burgers at €16, pizzas from €10 and Fish'n'Chips at €12 – surprisingly cheap for Monaco. And, nightly, DJs spin the decks from 6 pm to 2 am, to an overly excited audience who dance the night away. 
These are the best nightclubs in Monaco. If you are staying there during the day, we suggest participating in a walking tour of Monaco, organized by Riviera Bar crawl & tours. This is the best way of exploring the city and learning about its rich history at the same time. For other interesting sightseeing tours in Monaco, click here.

Discover our other guides :