After checking out the local sites and landmarks, what is the next thing you do when you visit a new city? Check the local food scene and sample what great food the city has to offer! Visiting local restaurants and local eateries is among the best ways to enjoy and get to know a city better. After all, food is always intricately woven into the history and culture of people. By experiencing it, you also get to experience the city's history and culture.
This is why food tourism or culinary tourism is one of the fastest growing segments of the tourism industry. Not surprising considering it is also relatively easy to start, manage and run a successful food tour business. Here is our 3-step essential guide on how to start and operate a food tour business.
Find Your Niche and Your Neighbourhood —  The Crucial First Step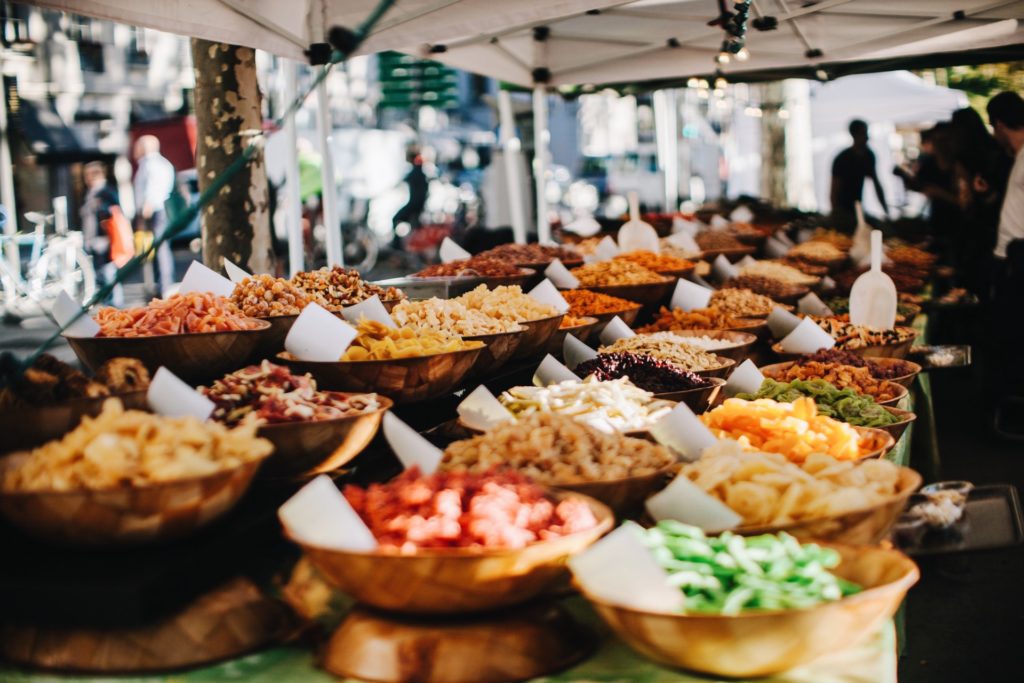 Like any other business, the most important first step is to know the needs of potential customers. Knowing what your audience wants will dictate which niche you should pursue to provide a food tour experience that will not only satisfy them but more importantly, delight them. You also need to check which segment in the food tourism industry is not yet oversaturated so you can choose a niche that both serves your potential customers and the opportunity to grow your business.
The good thing about a food tour business is that there are so many niches you can choose from. You can also customize them according to location and reputation of your location. Examples of niche food tours include wine tour, gourmet food tour, beer and chips tour, food truck tour, farmer's market food tour, pasta tour, dessert tour and many more. If your location is known for a particular kind of cuisine, you can customize your food tour to include elements of popular local cuisine. You can even capitalize on popular culture then integrate the food elements into your tours. This well-rated food tour company in Chicago capitalizes on the "mob" reputation of the city and offers a beer tour with a touch of Al Capone. You can also go one-step further and offer educational food tours like those offering cooking classes for a particular cuisine or food type.
Once you have decided on your niche or niches, it is time to pick out the neighbourhood where you will be conducting your food tours. Remember that a typical food tour should last between 2 to 4 hours. So it should be conducted in a neighbourhood where the participating local restaurants or local eateries are within walking distance from each other. The most important thing is that the food and service should be excellent with great ambiance. Add a beautiful or scenic neighbourhood and you have a winning food tour experience!
Now you are ready to design your food tour experience. Reach out to local restaurants, food haunts and dives and establish long-term relationships.
A Detailed Business Plan – For Guidance and Direction
The barriers to starting a food tour business can be considered relatively low. Still, a detailed business plan will not only provide guidance and direction but will also ensure that you will look at the financial aspects in detail. As a business owner, your business plan should address the most important aspects of operating a food tour business. This includes answers on what your food tour business is trying to satisfy, its unique selling point and your staffing requirements which include food tour guides and office staff. Your business plan should also tackle other important aspects like the market size, your target demographics, marketing strategy, startup financing and financial projections including break-even point. Completing a business plan will make it easier for you to plan for financing, launching as well as scaling the business.
Promote and Market Your Food Tour Business – Use Digital Tools!
Launching a food tour business is one thing. Succeeding in one is a whole new ball game that will require effort to promote and market your food tour. You can start with word of mouth marketing by getting your friends, family, and network to promote your food tour. Same is true if you invite local food enthusiasts and experts for free to your food tours. Ask for feedback and testimonials. You can also ask them to post pictures via social media. Another source for word of mouth marketing are influencers and bloggers. Invite them and ask them to feature your food tour in their blogs and social media channels.
A strong digital strategy goes towards long-term success. Start with a website that is well-designed, easy to use and search engine optimized. You can have your food tour listed in online travel platforms like Booking.com, TripAdvisor, AirBnB, etc. For tour bookings, consider integrating a booking software into your website. Use social media to your advantage. Live updates of your food tours can be done via Twitter, Instagram, and Facebook. You can use events featured on Facebook to market your food tours. Instagram is a great venue to share pictures of food, restaurants, and scenic routes of your food tours. Always provide fresh and relevant content and engage with your customers through social media
Another  great way to promote and market your food tours is via affiliated products like free walking tours, private and customized tours. You can also partner with hostels, hotel chains, event organizers and other tour operators.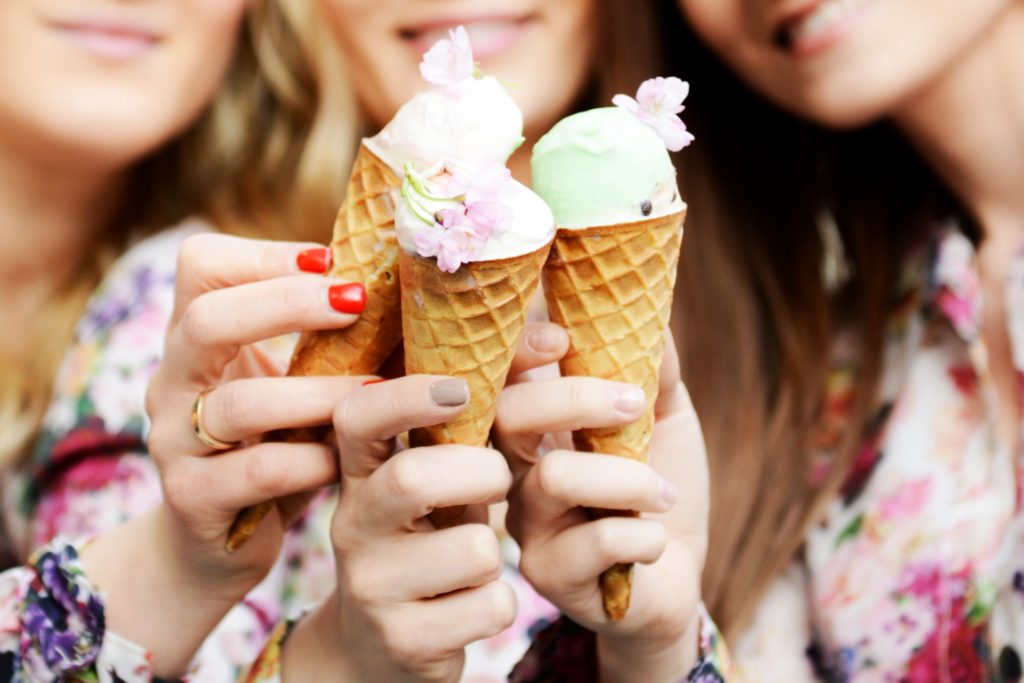 Go Beyond Starting, Become Successful!
Now you are ready to finally launch your food tour business! But go beyond just operating one, become successful. Maintain your relationship with your partners – be it restaurants, eateries, hostels, tour operators. Continually improve your food tours by actively seeking feedback from your customers and adjusting your food tours accordingly. Be innovative and always be on the lookout for new restaurants, food trends and new ways of advertising or promoting your tours. You can go the extra mile by adding a layer of fun activities on top of your food tour. A great example of this is changing the mode of transportation like the bicycle beer tours that is rapidly gaining popularity in Europe.
Overall, a food tour business is a great way to delve into the tourism industry or complement your existing tour business. Tourism is a highly competitive and segmented industry but with diligence in maintaining the quality and marketing of your food tours and innovation; there is no reason why you can't go far as a food tour operator.
Become a Riviera Bar Crawl and Tours Franchise Owner
Riviera Bar Crawl & Tours bring the Riviera experience to life, to any city! We specialize in great activities, super-fun parties and fast paced tours. Our team has been doing it since 2012 across Nice, Cannes, Monaco and recently, Paris. We aim to share our passions for travel, life and all things Riviera through our eclectic mix of exclusive tours, great-fun day trips and very memorable parties. We bring many different and exciting ways to experience the best of your city – the Riviera Way!
If you'd love to start your own food tour businesss as an independent guide in the city where you live and share the local history with tourists, we are here to help you on your way to become part of our ever expanding family.
Why to franchise your Food tour business with Riviera bar crawl & Tours :
Our franchise system will provide you with all the support, training, marketing and all the information you might need in order to start a successful branch. Benefit from our franchise and organization's:
Strong brand and concept, the French Riviera is already a brand on its own, the fun and eclectic mix of tours and bar crawls adds an extra level of brand recall
Best practices and operating procedures in running tours and bar crawls for people from around the world and locals as well
Digital marketing and promotions that use the best and most efficient practices to get your local tours and bar crawls visible and rank well in online searches
Support for recruiting, training and retaining tour and bar crawl guides
Best practices to get partners and third-party platforms and providers
A network of tour and bar crawl providers across France and soon, worldwide
With us lending you our brand and platform it will be only a matter of time before you'll succeed! Now, You Are Ready to Start Get ! Get in Tuch on How To Become a Franchise Owner ! Contact us business@rivierabarcrawltours.com
Related Posts :