Pub Crawls in Portland
Keep Portland Weird! It is the motto of its inhabitants, proud of the green, trendy, and sometimes avant-garde character of their city.
People don't come here for its monuments, which are almost non-existent. Instead of its soft and warm atmosphere (despite the rain), for the charm of its Victorian houses, and the welcoming state of mind of its hipsters always up to date trends and so well described in the Portlandia Series. We will have warned you; you will be seduced!
The best way to fully discover the city is to join our Riviera Bar Crawl & Tours local guides and part experts for the best pub crawls in Portland.
Portland Pub Crawl- What to do in Portland at night?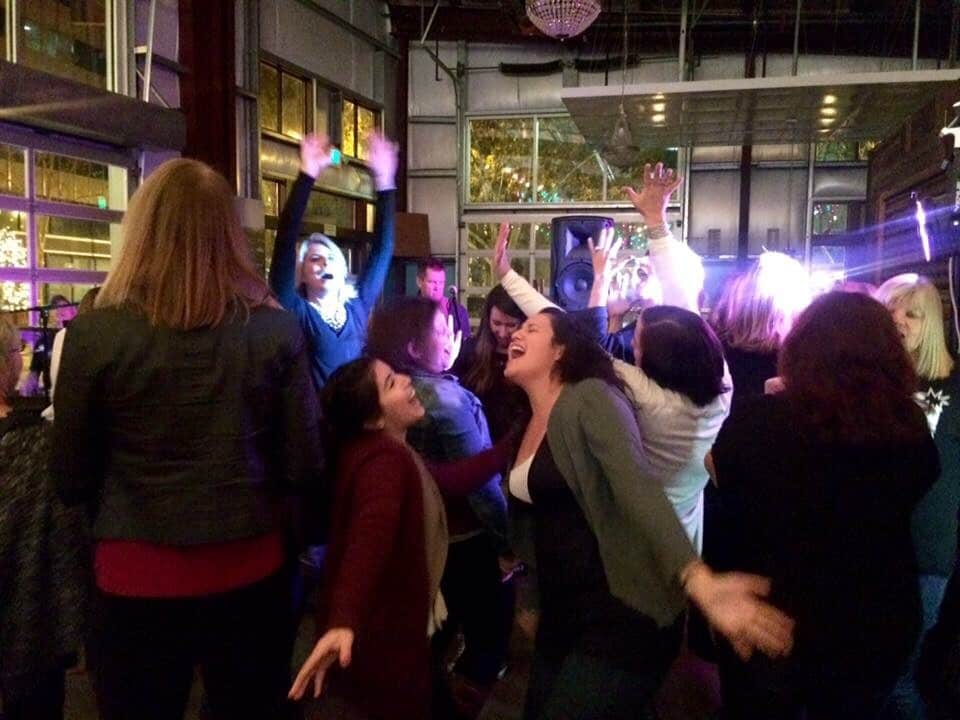 Portland and its center
Portland
One of Portland's great things is that it's a city on a human scale, one of which you can entirely explore Downtown on foot – or take a little streetcar for fussy feet.
Likewise, the city is not overrun with foreign tourists like its cousins in Seattle or even San Francisco.
The city center is also a great area to find some of the trendiest pubs, bars, and clubs!
Portland and its Waterfront
Therefore, the Portland River plays an essential role in the daily life of the city, and its banks are a place of meeting and activities.
Concerts, festivals, small merchants are often present. In particular, Saturday Market – open as its name does not indicate it, on Saturdays and Sundays – the largest weekly market in the United States, which offers food and crafts.
Nightlife in Portland – Where to party in Portland?
Portland is famous for its microbreweries which produce little beer but good. Portland has over 65 breweries – far more than anywhere in the world – and, building on its reputation as a beer lover since the 1980s, it has earned the nickname "Beervana."
Following the pioneers of the 80s, a new generation of foam professionals emerged in the 90s, growing the business phenomenally.
Organic beers, eco-friendly beers – at the BikeBar, you can pedal and thus help generate electricity for the building – beers on the terrace or beers upstairs, beers made in the French or Belgian style… There are many, all.
McMenamins Kennedy School area is locals' favorite area, and you can find a lot of greats pubs, bars, and clubs:
• Boiler Bar has a long shuffleboard table on the first floor. It is a cool place to check out, with lots of bars in the area.
Harvey's Comedy Club:
• If you want a great laugh, head to the Harveys Comedy Club right in the heart of downtown Portland … always a great time, fantastic food, and very reasonable.
• Voicebox has several large rooms that can be rented by the hour, complete with disco lighting, multiple microphones, and waiters for the bar and food.
• Darcelle's XV is a drag club that offers dancing, singing, and comedy.
• Culmination Brewing always has the best bartender recommendations and delicious bar snacks.
• Tugboat Brewing Company is a great place to sip beers and meet locals.
• Sapphire Hotel Bar: staff is very helpful, friendly people and skilled bartenders. Try to go there on a crowded Saturday night.
• Mississippi Studios is a cool bar with a music scene.
• Jimmy Mak's has a jazz group every Thursday night at the Jack London Bar on the first floor.
• Kells Irish Restaurant & Pub is an excellent bar with a lively atmosphere and great parties.
• Al's Den is a great little underground hangout. When you step into the venue, you will find a full-service bar, including food and snacks to enjoy with your drinks.
• Bottom-up! Portland is a great, authentic beer ambiance in German style and dishes from the food trucks or the bar.
• The Abbey Bar & Bottle Shop is a very lively bar where you can expect a noisy and busy bar.
• Proper Pint of Taproom is a great pun where you can meet people and have fun.
What a better way to discover a city through its nightlife and party places?
At Riviera Bar Crawl & Tours, you can easily join some of the best pubs crawls in Portland and discover the best party districts, the best pubs, bars, and clubs in Portland and other cities, as well as other party and nights out in the region.
Riviera Bar Crawl and Tours is a huge network of local tour guides and local party experts who love showing their culture, offering you the city inside out and taking you to the best travel and party spots around the city, such as in Portland.
What are you waiting for? Check out all the options you will find with Riviera Bar Crawl and Tours and plan the most unique and original city trips and holidays!
For further enquires and information, don't hesitate to get in contact with us via our email: info@rivierabarcrawltours.com