Spectacular Celebrations!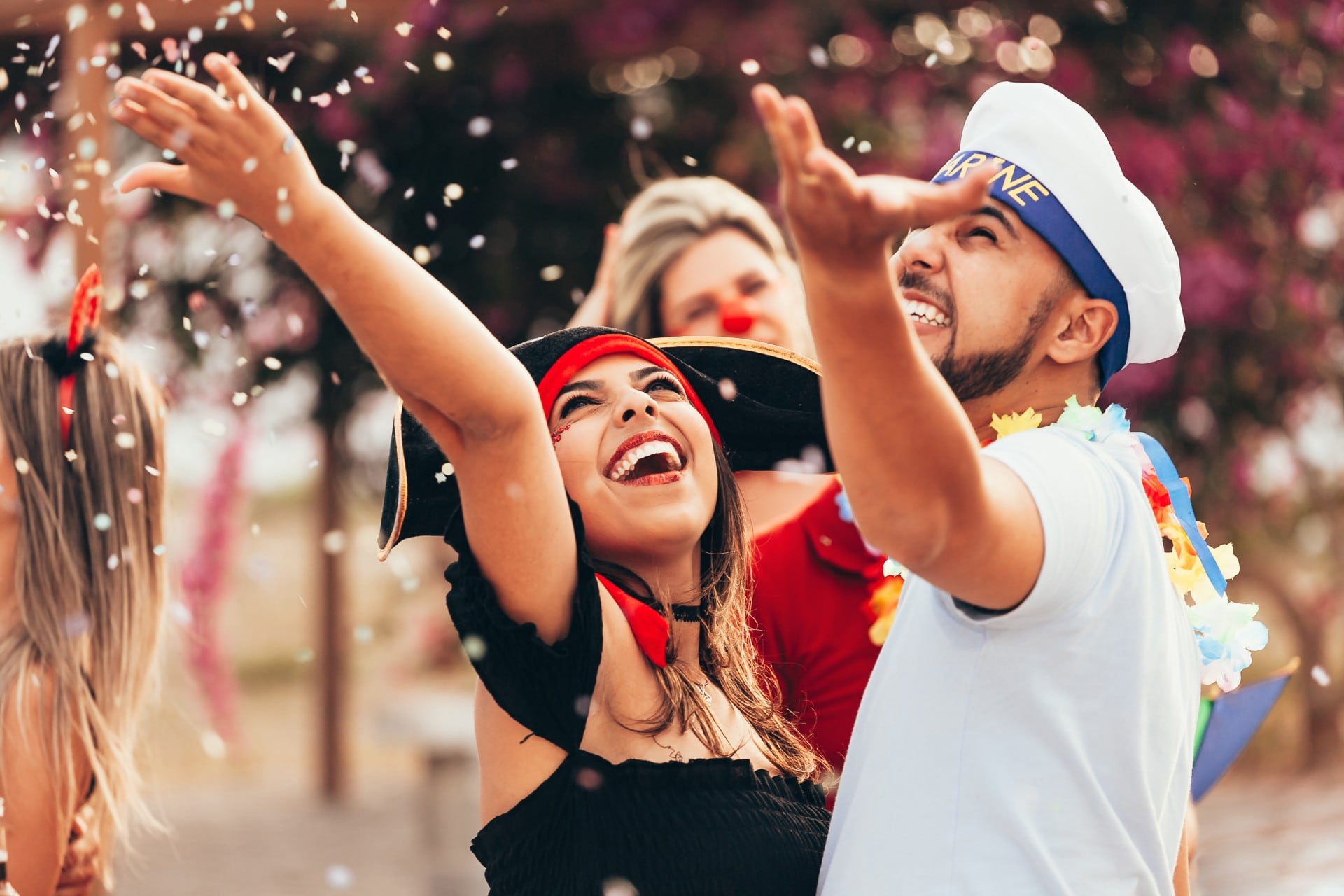 Carnival is one of the biggest most extravagant celebrations in the world! I'm sure you're all more than familiar with the Rio de Janeiro Carnival? A two week celebration full of daily parades with a spectacular array of satirical floats, vibrant colours and top-class performers. Where streets are filled with onlooking tourists and locals dressed up in big elaborate costumes. It's the long-awaited festival of the year! But Rio isn't the only place that enjoys this bountiful celebration. Carnival is a tradition all over the globe. And France is no exception! Yes, the world's largest Carnival festival is of course in Rio. And the second largest can be found in Venice Italy. But, believe it or not, the Nice Carnival is the third largest in the world! So we can assure you that we spare no expense for the occasion.
History of Carnival
A little fact that not a lot of people know about Carnival is that it originated from old Christian festivities. The Christian tradition of Lent is described as lasting for 40 days, in commemoration of the 40 days Jesus spent fasting in the desert. Centuries ago, many devoted Christians would likewise commit to fasting in order to replicate the account of the sacrifice of Jesus Christ's journey. Today of course, many of us no longer partake in such activities. However, we still nonetheless agree to give up a certain luxury in our lives to still honour this age-old tradition.
In preparation for Lent, the people of the Middle Ages would enjoy bountiful cuisine and celebrations. Carnival was a time for people to come together in unity and enjoy a time of merriment. It was also a time for mocking everything and everybody at everyone's expense, protected behind masks and disguises. Parades and public parties would take to the streets and quite often, there was large alcohol consumption involved.
Carnival in Nice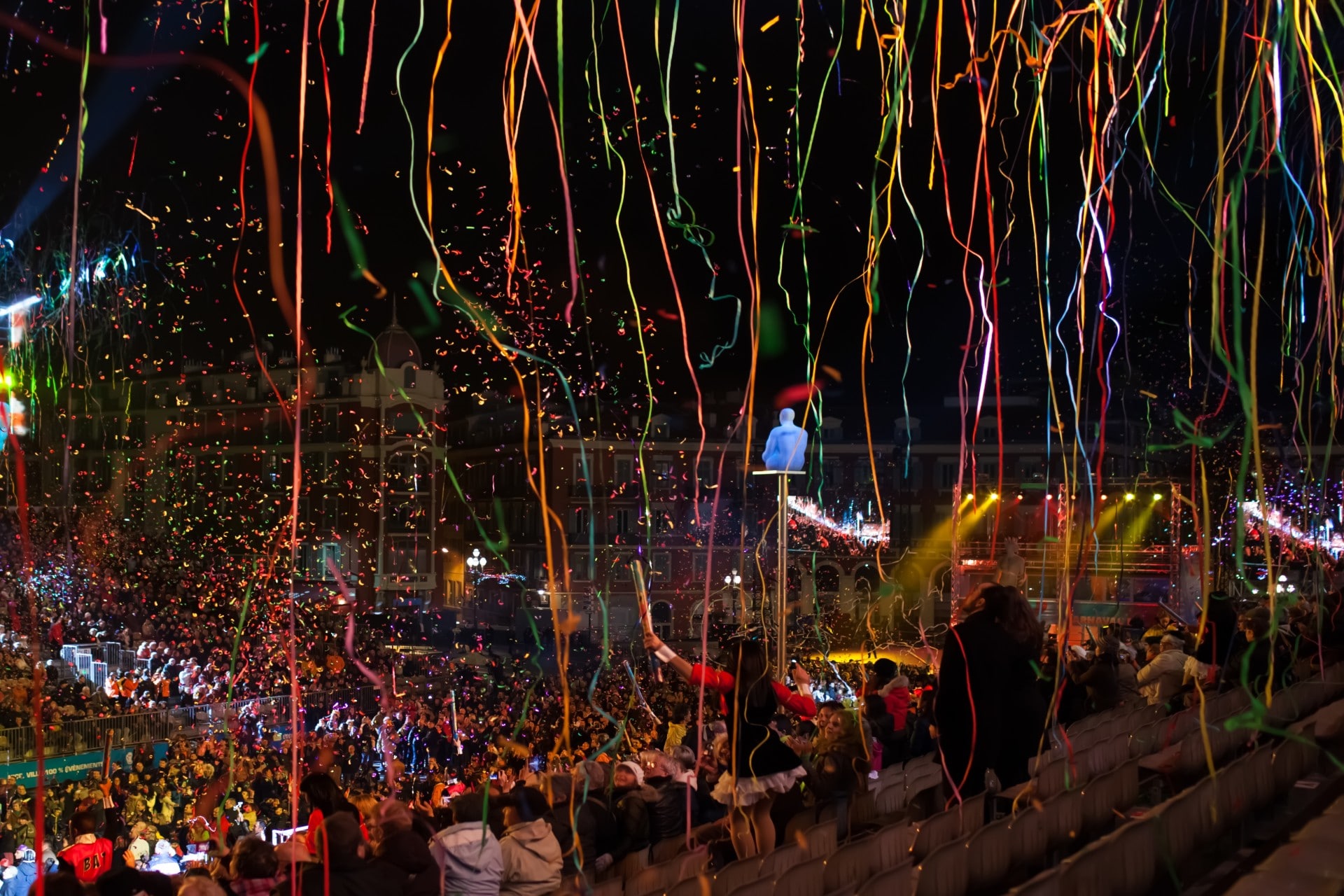 The earliest mention of the Nice Carnival goes all the way back to 1294. The festival was a frenzy of masked ball and satirical float. A tradition which is still very much upheld to this day. It wasn't until the 19th century however when Nice incorporated its most popular theme yet. The Bataille de Fleurs or Battle of the Flowers. Even today, the Bataille de Fleurs is the most awaited day of the Nice Carnival celebrations. The Carnival performers dress from head to toe in vibrant florals. Parading down the Promenade and firing flowers into the crowds of onlooking tourists and locals alike.
The tradition for this particular theme originated from Nice's growing reputation as the carnation-growing capital of France. In fact, around that same, the size of Nice's local Cours Saleya flower market was growing exponentially. So much so that the county of Nice was producing more flowers than the entirety of Holland! That of course is no longer true today. But just goes to show how plentiful the flora here in Nice once was.
Discover Nice
With how much history and attractions Nice has to offer, it would be a waste not to visit this fantastic city! And what better way to discover Nice than with a local and knowledgeable guide. That's why, our Nice Walking Tours are such a hit with out visitors. Its one thing to explore a city. Its another thing to understand the stories and history behind it!