Newcastle is a coastal city located 160 km from Sydney. It is the seventh-largest city in Australia and the second in New South Wales. Its also the largest coal export port worldwide, and the town also has beaches between Lake Macquarie and Port Stephens.
Due to an active student scene, Newcastle's nightlife is very diverse. Even if many people travel directly to nearby Sydney to hit the slopes, there is still a lot to experience in Newcastle. Whether good underground bands, backpacker parties, pubs, or clubs. The student city certainly doesn't have to hide when it comes to its events.
To find the best bars and party like a local book your night out with Riviera Bar Crawl and Tours. Join the best pub crawl in Newcastle with our party experts.
Our pub crawl local guides will take you to the best spots in town such as Bigg Market, Diamond Strip … for live music, and a full range of real ales in a unique basement bar and original locations such as Head Of Steam.
Newcastle Australia Pub Crawl– What to do in Newcastle Australia at night?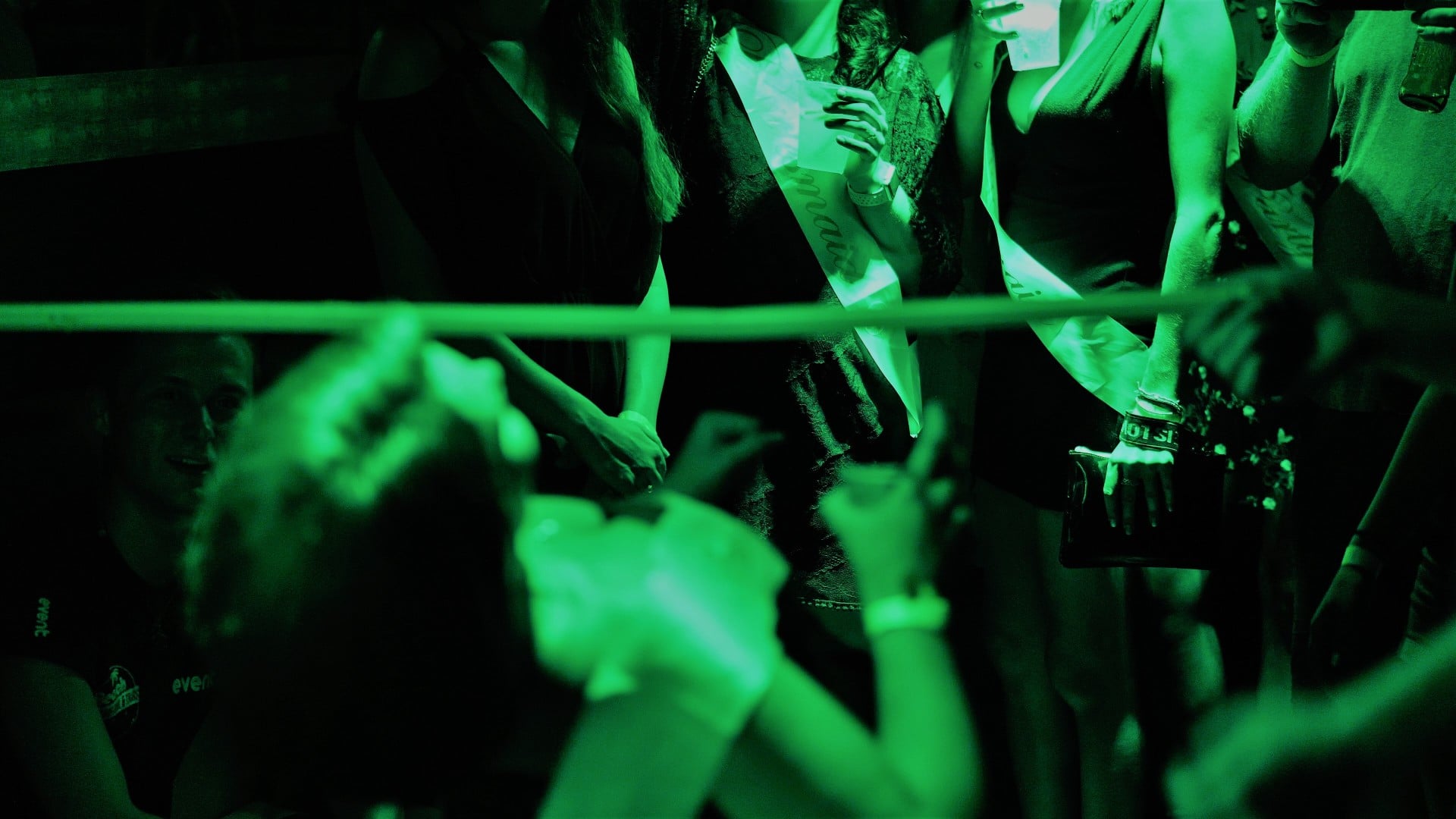 Newcastle is characterized, among other things, by the exciting contrast between the world's largest coal export port with its enormous cargo ships and the ornate Art Deco buildings, in which there are quaint antique shops, cozy cafes, and innovative art galleries. 
The second-largest city of New South Wales and the seventh-largest in Australia can also boast the longest shifting dunes in the southern hemisphere in Stockton and the sandy and surfing beaches close to the center.
 The entire urbanized region comprises around 320,000 inhabitants. About 165,000 of the sports-loving citizens known as Novocastrians live in the city proper. 
The open-minded student scene of the University of Newcastle and the location on a beautiful peninsula in the north of the Sydney area make Newcastle an excellent party place and city to discover!
Newcastle is known for its numerous live concerts and underground bands, including Silverchair and The Screaming Jets. The music scene, which is dominated by different rock genres, is mainly supported by the University of Newcastle. 
For real local beers, the most popular locations belong to the Queens Wharf Hotel (Wharf Road), located on the CBD waterfront with its own beer production, regular live music, and DJs. You will be entertained with live music and DJs in the Crown & Anchor Hotel (corner of Hunter Street & Perkins Street). 
The Irish Pub in the Northern Star Hotel (corner of King Street & Darby Street) entertains its guests on weekends with danceable music. 
Besides, the nightclub at the King Street Hotel (Steel Street) is open Wednesday through Saturday. 
The largest venue for rock live concerts is the Cambridge Hotel (Hunter Street), where regional, national, and international bands perform. 
The Junction Hotel (Corlette Street) is also chic, with live music on Friday and Saturday. 
On Beaumont Street in the Hamilton borough, the Kent Hotel hosts karaoke, UNITY Nightclub in the Sydney Junction Hotel, a hip gay and lesbian club, and regular events up its sleeve. 
Furthermore, the weekends are celebrated in the G Nightclub of the Gateway Hotel in Islington (Maitland Road) with drag shows and good humor.
Walking city tours and other activities
With Riviera Bar Crawl & Tours, you can also discover Newcastle with a local guide.
Newcastle is a genuinely typical Australian city, very pleasant to live in, dynamic, and very little known to tourists. Newcastle is not a very big city. You can visit it entirely in one day, without having to take public transport.
Newcastle city center: Much of the region is still marked by the mining industry, and the many small mining villages of yesteryear have given way to a large settlement stretching south to Lac Macquarie, a unique town that never leaves anything to predict the mining past of the city.
The typical houses intermingle with the chic and modern districts, which makes Newcastle so charming, small streets intersecting large boulevards that make us feel both in the second largest city from NSW, but also like a typical Australian village.
Mereweather district: It is the paradisiacal district of the city, water as far as the eye can see, sandy beaches, in short, we want to take off our shoes and walk by the water for miles. It is where business people go for a bit of surfing before going to work. Or where people walk around in swimsuits and thongs, where life is good, and everyone seems totally relaxed. 
"Newie," as the locals like to call it, is also the city of dogs, dozens of dogs roaming the streets in freedom. Their owners are never far away, yet the city is so clean. 
Newcastle is a lovely little town whose amenities have nothing to envy to big cities. The beaches are beautiful and easily accessible on foot. Not to mention several free saltwater pools on the beach so you can swim quietly. Charming facilities to discover even if you do not plan to swim.
On the beachside, surfers will appreciate the huge waves, while the more passive will understand the passage of whales in the distance. Take advantage of the pools' terraces to gain height and admire the spectacle at sea. 
Beer: a national drink
In Australia, we mainly consume Lagers, low fermentation beers, generally low in alcohol (between 3.5 and 5%).
Among the best beers include the Victoria Bitter, the Coopers, the Cascade, the Tooheys, or the XXXX (pronounced the four X).
Small local breweries also stand out and are increasingly successful in the market. They notably offer Ale with dark or amber beers, stronger in taste and alcohol: James Squire, Little Creatures, Rogers …
The different brands of beers in New South Wales are Tooheys, James Squire, and Blue Tongue.
In March 2008, Foster's group launched its first beer, "good for the environment": Cascade Green, without preservatives, served in a lightened glass bottle and whose packaging is 100% recyclable, printed with two organic vegetable inks -degradable.
Nightlife in Newcastle Australia – Where to party in Newcastle Australia? 
Newcastle is a bustling city. Discover some of the best party spots in the city with our local guides and party experts' advice.
FogHorn Brewhouse is a great place to discover some of the best craft beers in Newcastle.
The Kent Hotel is another excellent pub with great concerts and pub food.
For great live music, Sydney Junction Hotel is the perfect place.
If you are looking for a bar with a view: Silo Lounge Baris the place to go.
Another great venue is Hotel Delany, where you will find DJs sets and live bands.
In the city center, you will find the lively Moneypenny bar.
Bar Petite is a small bar and a place with character. 
To start your night out and meet the local crowd, head to The Dockyard.
With so many clubs, travelers will find somewhere to party in Newcastle. It is a lively city with great DJs making regular shows and parties in the clubs and other venues.
With Riviera Bar Crawl & Tours, you will enjoy one of the best international pub crawls and tours expert with years of experience in providing unique and original pub crawls around cities in Europe and worldwide (Asia, USA, Australia, South America, and more).
Our local guides and arty experts worldwide are the best way to experience the local nightlife in Newcastle, Australia, fully. You can either join our pub crawls in Newcastle, Australia, or design your private night out. 
Check out our options, tours, and pub crawls and designs a unique holiday and an original way to discover the city of Newcastle, Australia!
For further enquires and information, don't hesitate to get in contact with us via our email: info@rivierabarcrawltours.com