Everyone will grant it to you. The "Big Easy," which celebrated its three centuries of existence, is not a classic tourist destination.
There are not tons of monuments to visit, but so much to experience. Many will choose to go there for Mardi Gras or Halloween when the city is stormed by costumed tourists.
New Orleans is known for its donuts, jazz, wizarding stalls, and the fact that you can drink there night and day, a permissiveness stemming from its history at the crossroads of several cultures (French, Spanish, Creole, Irish … ).
New Orleans Pub Crawl- What to do in New Orleans at night?
It is easy to have a great time in New Orleans, and you will find a full walking tour selection with Riviera Bar Crawl & Tours local guides.
From ghost stories and haunted tours to walking tours and New Orleans's history with the Lafittes blacksmith shop, a unique food tour in the New Orleans French Quarter, and Bourbon street haunted bars!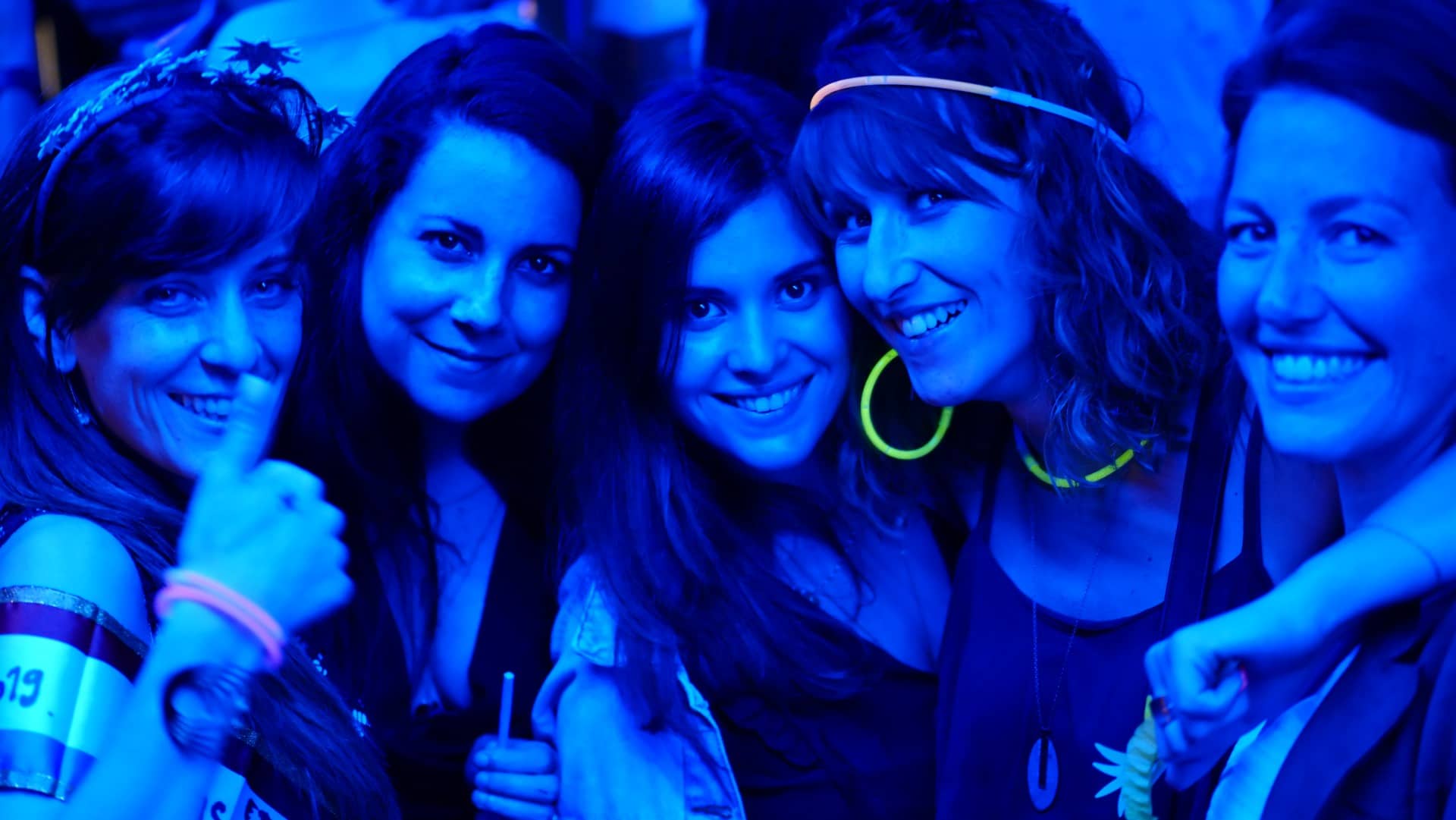 Nightlife in New Orleans – Where to party in New Orleans? 
Pub Crawl New Orleans with Riviera Bar Crawl & Tours local guides: this the best way to truly experience what New Orleans nightlife is all about!
Our local pub crawl facilitators and tour guides are great fun and knowledgeable. They will make sure everyone is familiarized with getting from first to last bars.
BMC Balcony Music Club: The music is excellent, and it is one block from Frenchmen Street, which is two blocks from jazz, blues, and other music clubs, some with excellent restaurants.
Erin Rose is an excellent bar with excellent live music and delicious cocktails and drinks.
The Maison Bourbon Jazz Club is a perfect way to end an evening of strolling Decatur Street, great meals, and listening to great jazz.
Lafitte's Blacksmith Shop Bar is a great place to have a drink before heading to the nightlife of Bourbon Street.
Bourbon O: the bartender's knowledge of the history of cocktails makes for useful discussions and adds to this fantastic bar's ambiance.
The Carousel Bar & Lounge has a unique rotating merry-go-round that gave the bar its name is charming. Still, the overall atmosphere of the bar is a comfortable and elegant return to jazz elegance.
Pat O'Brien's is a fantastic bar. Go past the door and go left, and you are in a more traditional style bar, go right, and you are in a huge dueling piano room. Go straight ahead, and you are on a lovely outdoor patio.
Tropical isle: The bar staff was friendly and attentive, and the group was engaging and fun!
House of Blues: When you are in New Orleans, you should visit Bourbon Street and Decauter Street. It is where almost all of the major restaurants and bars are located. The House of Blues is one of the hot spots.
Tropical Isle Original is a fantastic bar with great live music. Perfect for dancing if you still have your legs in the air during happy hour.
BB Kings Blues Bar is probably what attracted you to New Orleans. You will love the atmosphere, the drinks, and the people.
Tropical Isle Bayou Club: If you like Cajun / Zydeco or if you like loud music in a small venue, be sure to stop by the Tropical Isles Bayou Club in the French Quarter of New Orleans!
Old Absinthe House: the friendly bartender will give you a brief history of the bar – especially regarding the flags. It is a famous party spot in town.
The Krazy Korner offers drinks at reasonable prices and is ideal for relaxing.
Bombay Club has excellent and wonderful cocktails and wine list. The bartenders and waiters are friendly, competent and professional and the atmosphere is warm and fun.
Razzoo Bar and Patio has a large patio by day and a lively nightlife. The atmosphere, the team and the fantastic music  make this club the perfect place to start and end your evening.
Cat's Meow one of the locals' favorite bar on Bourbon Street.
At B Mac's you step into its cool, dark interior with a plethora of fascinating local decorations.Walk past the large bar in a private courtyard where they sometimes have live music and always have a blast.
The Ice House Bar: The indoor bar is beautiful, but if you want to spend some time in the courtyard, this is an ample space: quiet, charming, the lights in the trees.
We highly recommend you join the most unique New Orleans ghost tour or sip New Orleans cocktails during a haunted pub crawl in the "Big Easy" or a group or a private tour of New Orleans with a dedicated tour guide!
With Riviera Bar Crawl & Tours, you will enjoy one of the best international pub crawls and tours expert with years of experience in providing unique and original pub crawls around cities in Europe and worldwide (Asia, USA, Australia, South America, and more).
Our local guides and arty experts worldwide are the best way to experience the local nightlife in New Orleans fully. You can either join our pub crawls in New Orleans or design your own night out. E.g. a stag party, a bachelorette evening, or a private party with friends guided by our local guides.
Check out our options, tours, and pub crawls and designs a unique holiday to discover the city of New Orleans!
For further enquires and information, don't hesitate to get in contact with us via our email: info@rivierabarcrawl.com