The Hidden Hilltop Village of Gourdon France
The Provence-Alpes-Côte d'Azur region is one of the most popular tourist destinations in all of France. In fact, the south coast attracts over 70 million overnight visitors annually.
Here in the south of France, we have an abundance of wonderful cities and attractions. You of course have all the more renowned city. Nice for being France's second most popular tourist city after Paris. Cannes for its world-famous annual Film Festival. Monaco for its Monte-Carlo Casino and Formula One Grand Prix circuit. And of course, Saint-Tropez for being a city for the stars. And while these cities are certainly unmissable, it's the smaller and lesser known villages of the Côte d'Azur that are the real hidden gems. And the hilltop village of Gourdon France is certainly at the top of this list!
Where is Gourdon France?
The village of Gourdon France is just under 40 km from the Riviera capital of Nice. And just 15 km from the perfume capital of Grasse.
Getting to Gourdon is relatively easy despite being secluded within the mountains. From Nice, you can take the train to Grasse for about EUR 6. And then from Grasse, you'll take bus no. 512 straight to Gourdon. Or, if you're looking for a slightly cheaper option. You can take bus no. 500 from Nice's Albert 1er bus stop to Grasse, followed by the no. 512 bus. A single journey bus ticket is only EUR 1.50 each, however, it will take much longer.
Travelling by car is of course the fastest and most convenient option. What's more, the city of Nice has a great selection of car rental services. With some companies offering rentals for as little as EUR 50 a day.
What to do in Gourdon France?
Gourdon France is an ideal location for anyone searching for authentic Provençal charm and historical sights with a view. Thanks to its high altitudes, the village of Gourdon benefits from a truly exceptional panoramic view over more than 80 kilometres of coastline and vibrant mountainous landscape. Enjoy scenic walking paths and discover unique sights such as the Waterfalls of Saut du Loup and the Saint-Vincent Chapel.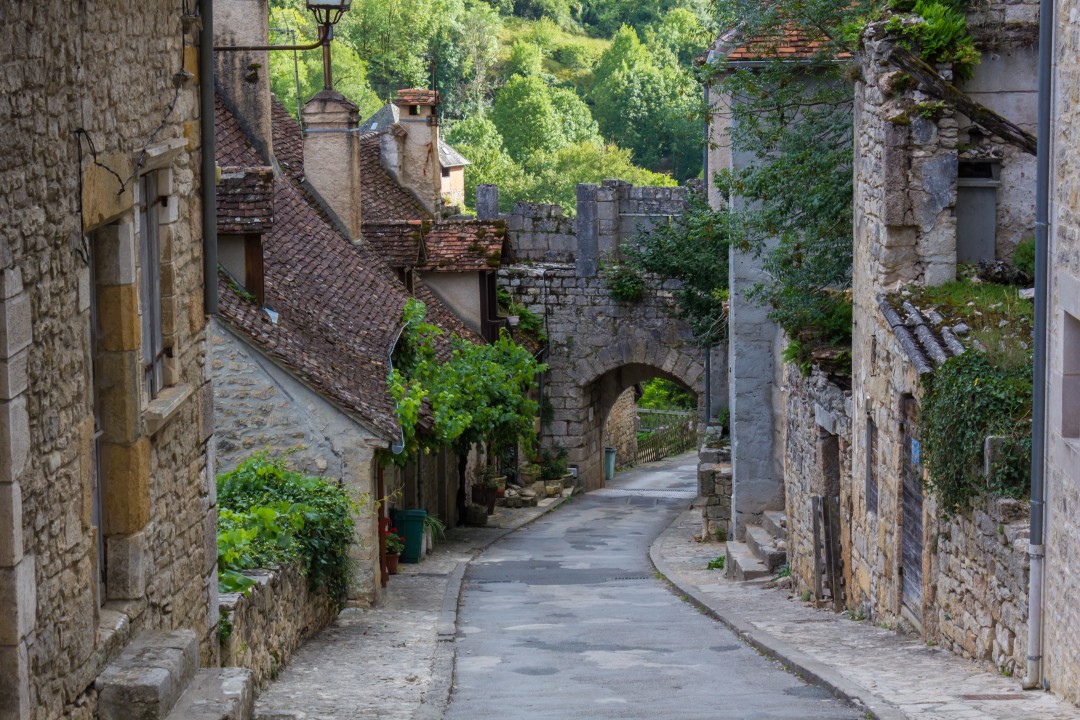 But then again, you don't even need to leave the village centre to discover enchanting attractions. Walk along the quaint cobblestone streets and immerse yourself in the buzzing hive of activity as you watch the locals and tourists go about their day; eating in the small local restaurants and checking out the chic boutiques.
As you continue to explore, you'll soon come across some of the old medieval 9th century structures. The Château de Gourdon welcomes visitors to uncover the remains of this ancient fortress. As well as the colourful and vibrant gardens which reside within. If you visit the village of Gourdon France in August, you'll be right on time for the Medieval Festival. During this time, no expense is spared, and the sounds of clashing swords and troubadours' songs fill the streets.
In particular in Gourdon, locals enjoy their weekly Provençal markets. On Tuesdays and Saturdays, the market offers a range of fresh produce and regional specialties such as foie gras and Cahors Wine. It really is quiet the treat!
And if you're really looking for a thrilling experience, then just 4 km north of the village centre you can go paragliding! Ascendance Côte d'Azur offer an unforgettable experience for all their clients. And with this professional team, you can be sure that you'll be in safe hands.
Other Activities in the French Riviera
If you're interested in other suggestions for making the most out of your stay here in the south of France, then check out some of our amazing Tours and Activities. No matter where it is along the Riviera you want to go, chances are we can organise the ideal memorable experience for you and your entourage. For regular bookings, be sure to check out our website! Or, for private customisable options, get in contact with us via our email: info@rivierabarcrawl.com