Your Best Brunch in Nice
You've been in Nice for a week. You've done everything there is to do along the French Riviera. Lived it up with Nice's crazy nightlife. Dined with millionaires in Monaco. Strut your stuff on the red carpet of Cannes. Basked in the sunshine on the beautiful sandy beaches of Antibes. And now it's the end of the week and you're looking for something, a little more relaxing to do. Did somebody say Sunday brunch? Sounds like a plan! But where to go, that's the big question. Lucky for you, we're here to help.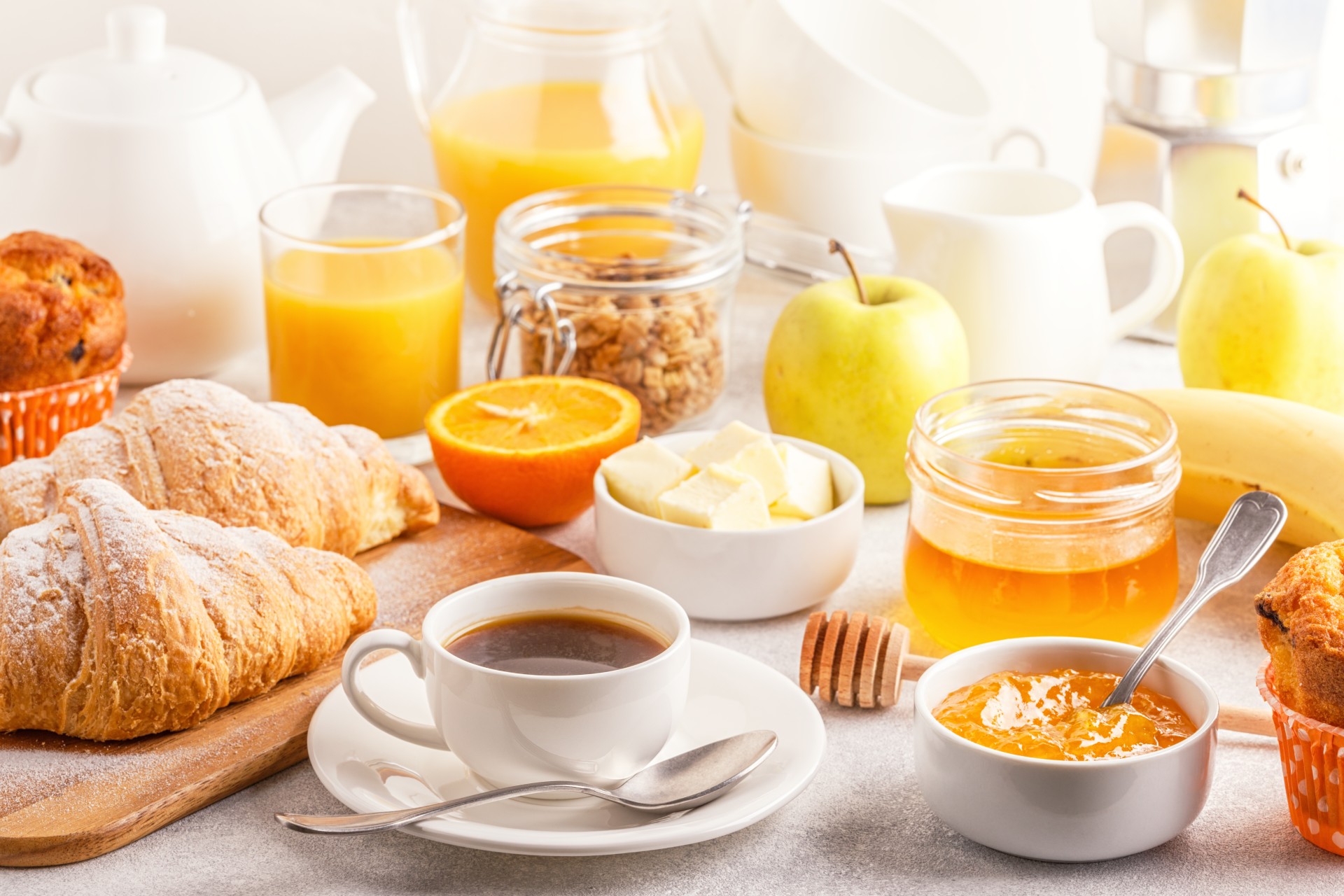 Admittedly, France in general isn't particularly well-known for specialising in breakfasts. Nice however, ever the cultural mixing pot that it is, is always adapting to adhere to the wants of their international visitors. And so, we have that to thank for the vibrant brunch scene sweeping through the French Riviera. Alas! An excuse to indulge in some mouth-watering pastries and fluffy cream coated pancakes without having to wake up at the crack of dawn. So, whether it be a lazy Sunday out with your friends or intimidate family gathering, you can be sure you'll enjoy your brunch with great company, and even greater food.
Café Marché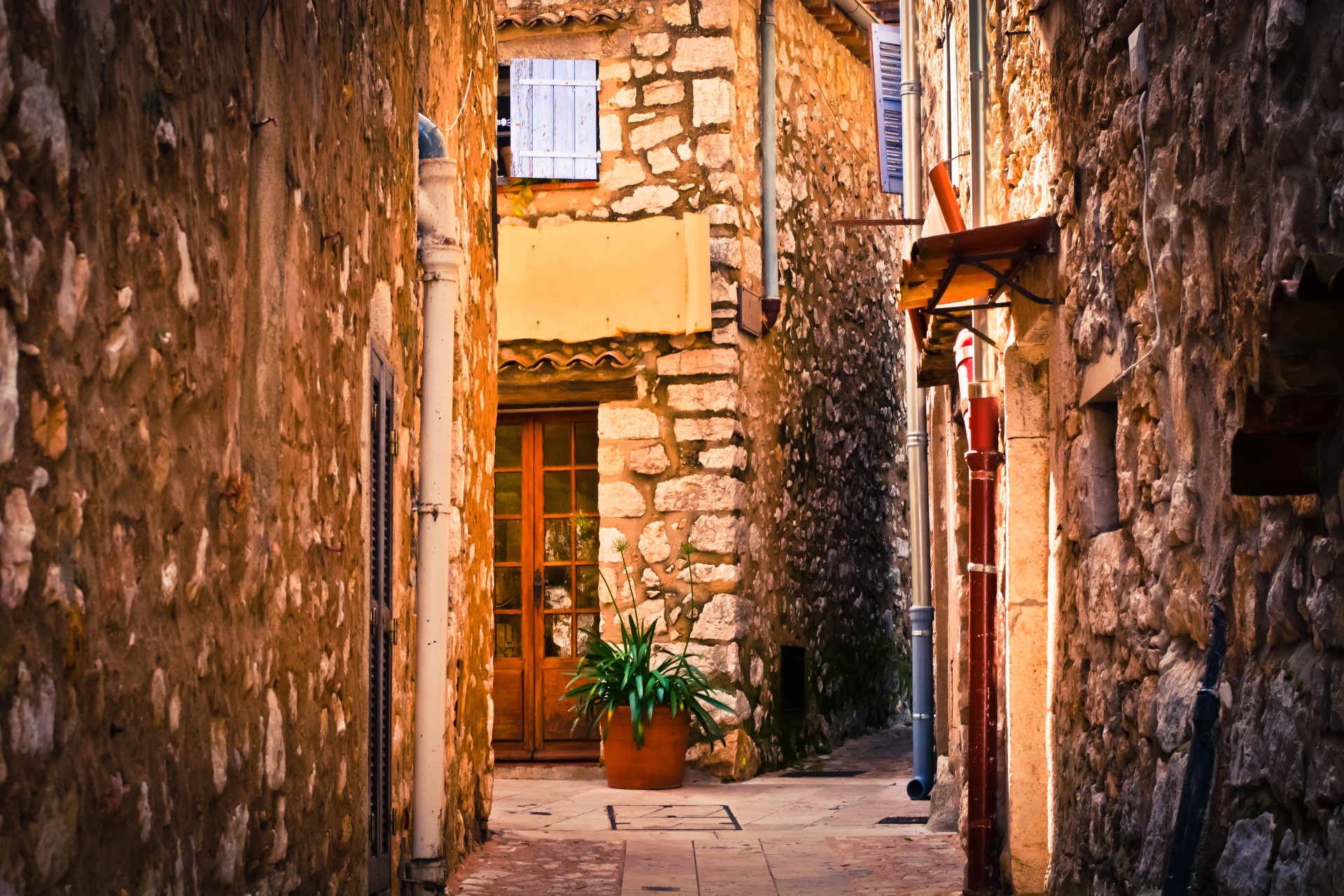 Secretly tucked away in the backstreets of Old Town Nice, you'll find the popular Café Marché. With its casual old school atmosphere, it's a great place to meet with friends and grab a refreshing cup of coffee. The Café Marché is becoming more and more popular as a brunch destination here in Nice, and has become a sort of paradise for local brunch lovers. You can always walk by to see a boisterous crowd lounging on the large sofas and enjoying a deliciously puffy brioche. What's more, the cafe is located right by the busy Cours Saleya market. So, you can trust that your brunch has been made using the freshest of local, organic and seasonal produce. It also allows for fun little brunch time entertainment. Nothing like some people watching while you sip on a perfectly mixed latté.
Makassar
A little further down from the Cours Saleya market you can also find the funky little retro-style Makassar restaurant. What most people love about Makassar is that you tend to get your money's worth here, which isn't something you can often say about a restaurant in Nice. For just EUR 10, you can eat as many donuts as you like, and also get an accompanying beverage. A nice simple little option if you're not looking to fill yourself up too early. If you're planning on going all out however, you get every brunch lover's dream of a 3-course breakfast buffet. A modest starter of some delicious French pastries. Followed by a hefty serving of everyone's favourites: eggs, bacon, salmon, etc. And topped off with a portion of silky homemade yogurt or fresh fruits. And all for just EUR 20! It would be crazy not to check it out.
Déli Bo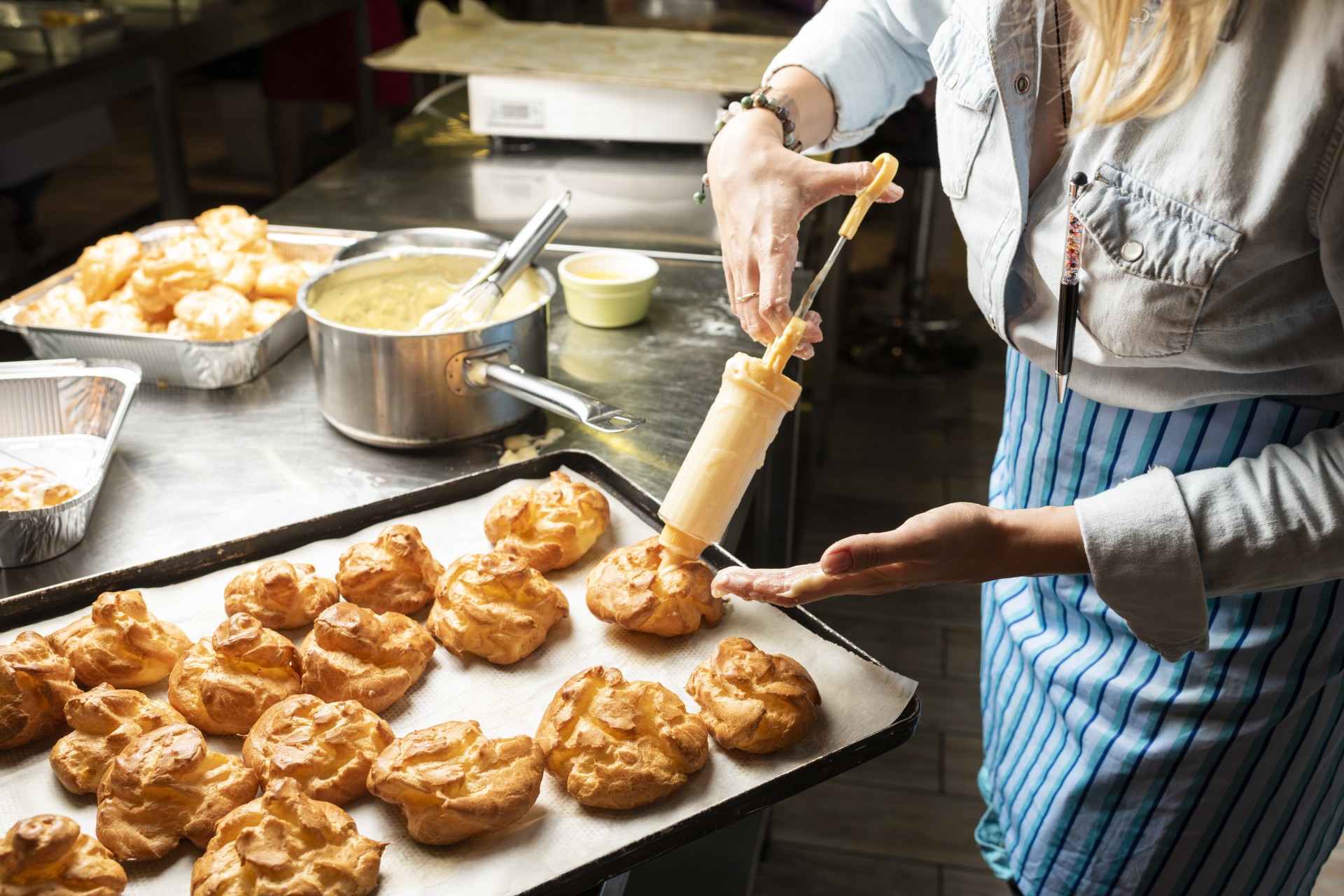 More towards the outskirts of Nice's Old Town, you'll find the delightful Déli Bo café. A little more on the expensive side, but definitely worth it for its extensive menu options! If you still have room after your filling meal, we highly recommend treating yourself to one of the many cakes and sweet pastries that will no doubt have caught your eye as you entered the restaurant. The Déli Bo delicacies are simply to die for! And what's more, their delivered fresh everyday straight from Déli Bo's pastry shop which sits just around the corner. However, be warned, with such a great brunch spot that appeals to locals and tourists alike, you'd be wise to make a reservation in advance to avoid missing out!
Killie's
Getting a little sick of the whole French scene? Then Killie's is the place to go. This quaint little American themed café is a major hit with most of Nice's international population. Located in the heart of Nice with its bright red exterior, you can't miss it. And if the vibrant colours aren't enough to attract you, then the mouth-watering smell of food most definitely will! Whether your tastes lie with a sweet or savory brunch, Killie's have plenty of dishes that'll have you coming back for more. And with its 'All you can eat Buffet', you can be sure to be full up for the rest of your day. But be sure to try and book in advance, the regular Sunday brunchers are always quick to sweep up any free tables.
Plage Beau Rivage
Our final recommendation is the stunning seaside restaurant Le Plage Beau Rivage. Located smack-dab in the middle of the beach, overlooking the Mediterranean ocean, you'll understand why this establishment is the most expensive option on our list. But the gorgeous view alone isn't enough to make your Sunday brunch here worth the EUR 25. The café also provides top quality food in what can only be described as a unique gourmet experience. Simply enjoy your scrambled eggs while you sit out on the terrace, basking in the warm sunshine and listening to the sounds of the ocean in the background.
With a different café at ever turn, the brunch options in Nice are endless. Whether you're looking for something high class and luxurious or something quaint and simple, Nice has the perfect place for you. Maybe looking for some more options that you can enjoy during the weekdays too? Then why not take a look at our recommendations for Breakfast in Nice France? We also suggest taking a look at the Best Restaurants in Nice if you want the option to eat more than just you eggs and toast.