Pub Crawls in Miami
Miami is known for its legendary nightlife and extravagant parties – so if you travel to this city, you can expect a lot of action. But where is the best place to celebrate?
Today, in this article, Riviera Bar Crawl & Tours, local guides and party experts, will show you essential party hotspots with the best pub crawls in Miami around South Beach and Miami beach.
Are you ready for fun nights out and free shots? DO you want to drink specials in each bar and meet new people during the best pub crawl in town?
Book your tickets online and join us for a nightlife city tour of Miami!
Miami Pub Crawl- What to do in Miami at night?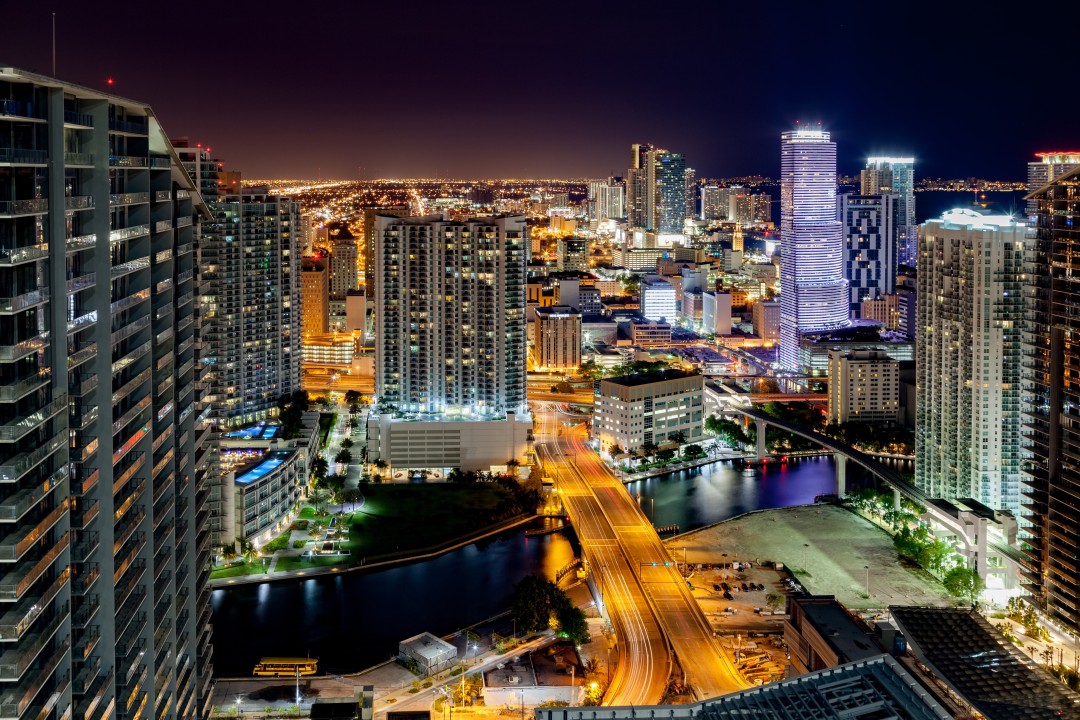 Party all night in the city where the heat is on and on the beach till the break of dawn!
If you want to party, you have to go to Miami!
The lively city in southern Florida offers not only miles of beaches but also exciting nightlife.
There is one discotheque after the next – it is guaranteed to be hot here on legendary South Beach!
But who says you can only party in Miami in the evening? Even during the day, you can beat the drum here! In my article today, I'll show you the best party hotspots in Miami – are you ready for the party trip of a lifetime?
Those who like it more down-to-earth and want to do without the high society on Ocean Drive should go to
Midtown or Wynwood.
These districts are particularly popular with artists and are home to some hipster bars. In contrast to South Beach, it's more relaxed and informal here. You don't have to stick to a dress code if you want to listen to live music in a tavern. Everyone is welcome here!
But Miami does not only have glamorous locations to offer – the student district Coconut Grove also has many cozy bars and pubs that invite you to linger. In contrast to Ocean Drive, it is much more relaxed and quieter here – if you want to take it slower, this is the right place for you.
Nightlife in Miami – Where to party in Miami? 
Legendary clubs and hot nights: Welcome to Miami with Riviera Bar Crawl & Tours local guides.
If Miami is known for one thing, its dynamic nightlife! First-class clubs, renowned DJs, and numerous bars offer entertainment until dawn.
Here you can put on the plaster in a big way and turn night into day with the rich and beautiful.
The epicenter of the nightlife is the famous Ocean Drive in South Beach. Here you will find chic clubs such as:
You shouldn't be surprised if one of the Kardashian sisters suddenly appears next to you!
In addition to famous discos, you will also find numerous cocktail bars on Ocean Drive, where you can also spend a cozy evening. No matter what you choose – it is guaranteed not to be boring!
Miami is not just for wild party nights. You will also find many cozy restaurants here where you can spend a relaxing evening:
The Bleau Bar on Miami Beach is an absolute cult location. Sitting in the famous lobby and sipping a cocktail where stars like Frank Sinatra or Elvis Presley were before you – it's a unique experience!
Blackbird Ordinary on First Avenue.
The Sugar Bar on the 40th floor of the East Hotel is an absolute must.
Would you prefer a classic, cold beer?
Then off to the Butcher Shop. The beer garden is kept in the typical German style and has a long list of different types of beer.
Start your Miami pub crawl tours 
Riviera Bar Crawl and Tours is a huge network of local guides, party experts, and local inhabitants worldwide who know all about the best party spots in the city.
If you want to discover and experience Miami fully, join our local team members for private and group tours, join the best pub crawls in Miami.
It is the best way to find out about the best bars, pubs, and clubs in Miami to party with locals and other travelers and be part of Miami's local nightlife and party scene.
Join our local tour guides and nightlife experts, party all night long with fellow travelers and locals in some of the best bars and clubs in town, and create unique and unforgettable memories while meeting new people and local party-goers!
For further enquires and information, don't hesitate to get in contact with us via our email: info@rivierabarcrawl.com