Known as a Victorian vacation resort in the 1870s, Colorado Springs has grown into a modern and stylish destination, yet it has retained its charm and natural splendor.
Join Riviera Bar Crawl & Tours local guides and party experts in one of the best Colorado Spring pub crawl, drink specials in local bars, meet new people, and party all night in town!
Colorado Springs Pub Crawl- What to do in Colorado Springs at night?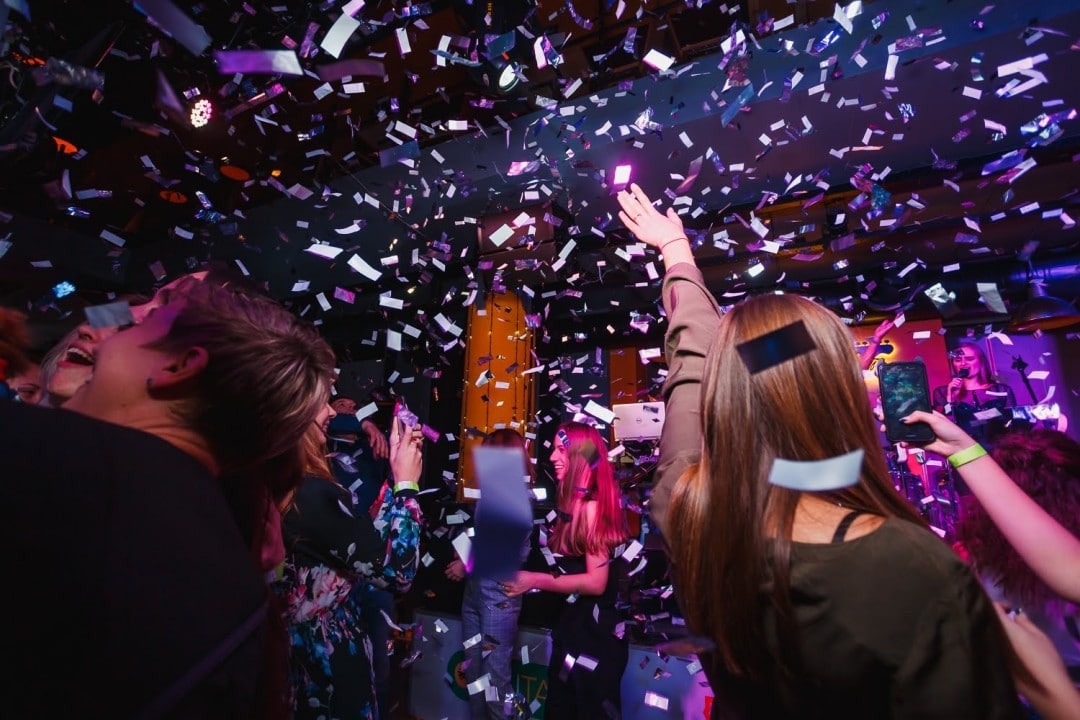 This sunny mountain town offers a landscape as varied as it is spectacular, numerous outdoor activities, the pioneers' legacy, fantastic nightlife, and great places to discover to party with locals and fellow travelers.
Nightlife in Colorado Springs – Where to party in Colorado Springs ? 
In Colorado Springs, you can find breweries with a bar and trendy local venues to party. Follow your pub crawl guide in Colorado Springs and find out about the best pubs, bars, and clubs in the city:
Bristol Brewing Company is a local brewery, which started in 1994. It is also a great bar and party place in town.
Westbound & Down Brewery: On the one hand, a brasserie in a large modern and refined room and a great bar on the other hand.
Phantom Canyon Brewing Co offers excellent beer and good food, well beyond the bar food.
Red Leg Brewing Company: an excellent nightlife spot as it's in downtown Colorado Springs
Loonees Comedy Corner: We highly recommend this comedy club if you're ever in Colorado Springs.
You can also head to other great bars, clubs, and lounges in Colorado Springs, such as:
Brass Brewing Co.
The Lazy Lion
Tony's Bar
Meadow muffins
Ember Hookah Lounge
Back East Bar & Grill
Bar-K
Red Martini
and more
Start your Colorado Springs pub crawl tours 
Join our teams of local guides and nightlife experts with some of the best tours and pub crawls in Colorado Springs with Riviera Bar Crawl & Tours.
As an expert with years of experience in providing unique and original pub crawls, Riviera Bar Crawl and Tours offers the most unique and original options to discover a new city. While finding the best spots with local guides, you will discover the best bars and clubs in the city and meet new people along the way.
What are you waiting for? Start planning your holidays and your next city trip with Riviera Bar Crawl and Tours experts and enjoy the city at its best.
For further enquires and information, don't hesitate to get in contact with us via our email: info@rivierabarcrawltours.com