What is La Belle Époque?
La Belle Époque is a term used to refer to a period of time roughly between 1871 and 1914. The Belle Époque era marked a major turning point in French culture. In which the arts and literary works flourished. Coaxing France into a state of peace, economic prosperity, and a real joy for life. A drastic contrast to the horrors faced with the coming of WW1.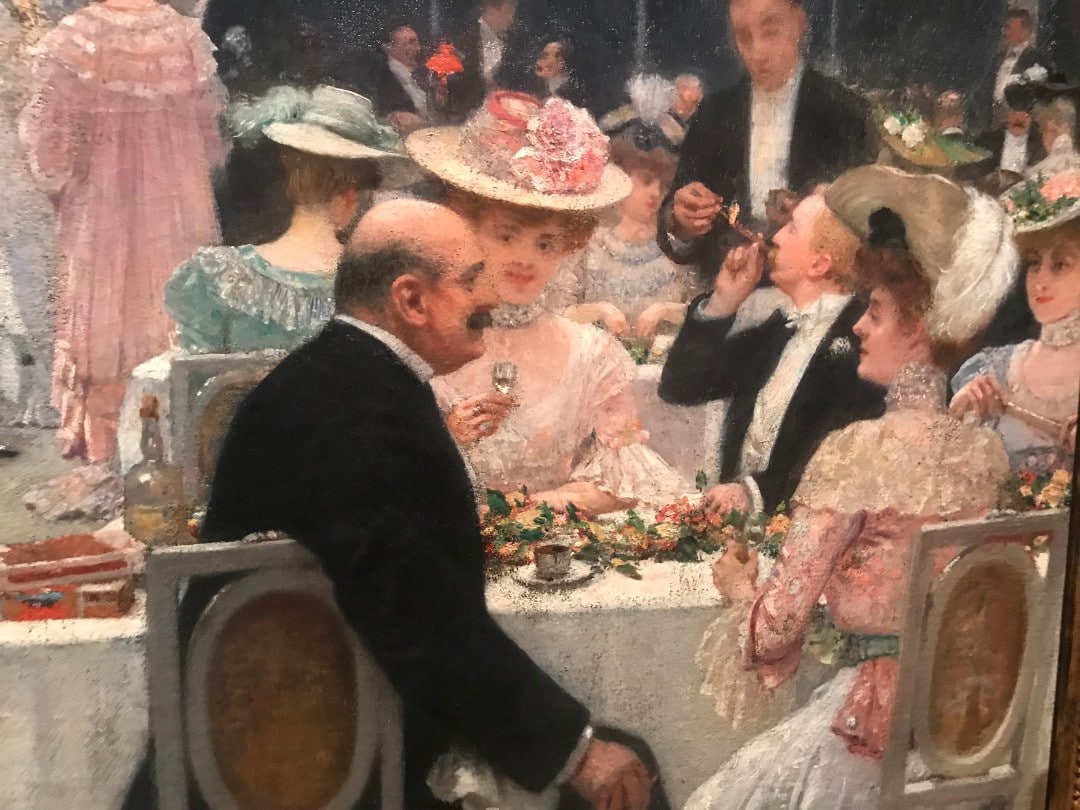 Features of the Belle Époque era are often characterised by vibrant colours, artistic expression, and an overall optimistic outlook. It was a period of rebellion and exploration. In which people began to break away from social traditions and discover more of the world around them.
Many world-renowned artists and writers began to dabble in genres that would previously not have been socially accepted. The famous Toulouse-Lautrec, Henri Matisse and Pablo Picasso pushed the boundaries of painting, giving birth to modern art. French female writers such as Colette began to tackle the lack of feminism in French society. Addressing taboo subjects such as affairs and having multiple partners. This period of time is also credited with the creation of the Cabaret. In which women would partake in a rather risqué performances of the Can-Can and many other cabaret styles of dancing. The famous Moulin Rouge of Paris was a birthplace of the Belle Époque cabaret shows. And is still open and fully functional to this day.
TV Shows set in the French Belle Époque era:
Les Brigades du Tigre
A French police show, 'Les Brigades du Tigre' explores the exploits of France's first motorized police brigade. It discusses a time when crimes where at a major high and solved cases at a major low. And how the innovations of the Belle Époque era bring about much needed advancements of France's police forces.
Les Amours de la Belle Époque
An anthology series, 'Les Amours de la Belle Époque' explores a collection of separate love stories between all the characters. A quirky and romantic tale, its certainly one of the more upbeat and joyful options on our list.
Movies set in the French Belle Époque era:
Coco Before Chanel
Possibly one of the most renowned films set in the Belle Époque era, 'Coco Before Chanel' is one of the most iconic movies in French cinema. Hence why it was nominated for four BAFTA Awards, three European Film Awards, six César Awards and the Oscar for Best Costume Design. The movie follows the life of famous fashion designer Coco Chanel before her rise to fame. It serves a great representation of fashion and lifestyle set during this era.
The character of Coco, played amazingly by Audrey Tautou, also represents all that the Belle Époque era was trying to achieve in terms of women's independence at the time. Having strived for her goals and passions, she became one of the biggest names in the world even today.
Moulin Rouge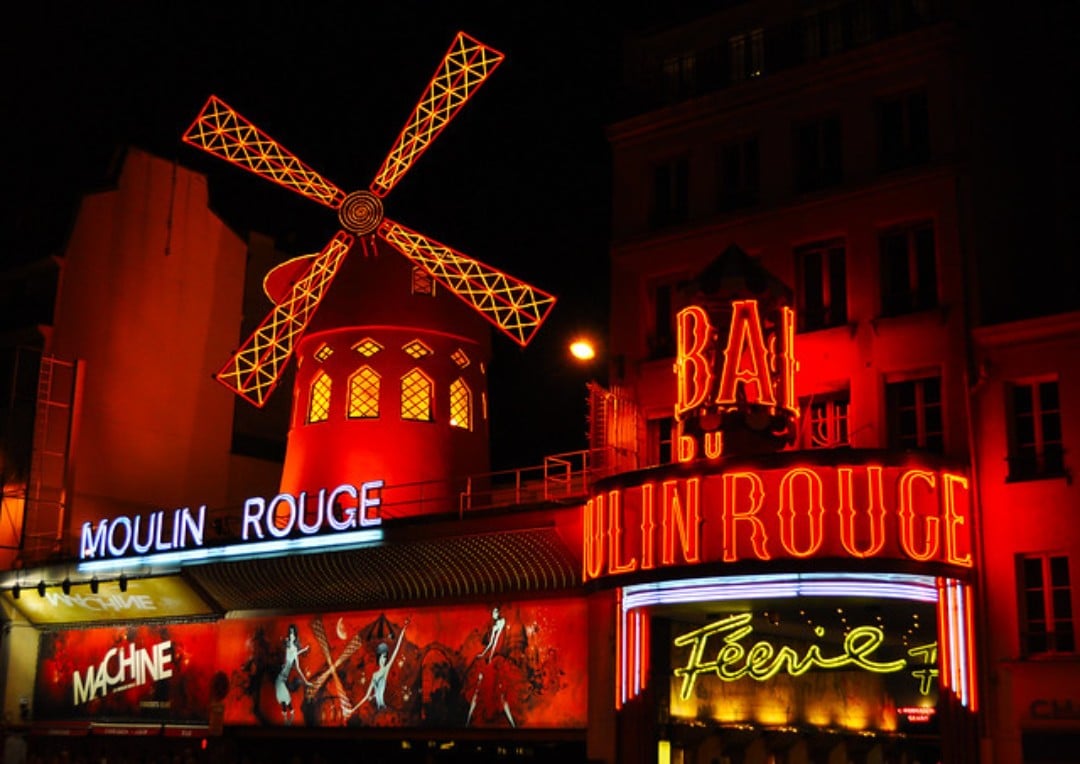 Yet another iconic French film set during the Belle Époque era, 'Moulin Rouge' is a remake of the 1920s film about the famous Parisian nightclub by the same name. The story follows the life of a common man who falls for one of the breathtaking cabaret performers working at the Moulin Rouge. Unfortunately for him, he is not the only one with eyes for the young woman. A tale of love and tragedy, it truly is a heart wrenching movie.
While the soundtrack does admittedly feature more modern songs, the costumes and all-round atmosphere really brings the 20th century ambiance to life for the audience.
Gigi
Based on a short story written by French writer Colette, the movie follows the life of the main character Gigi. Having come from a rather traditional family, Gigi is groomed for the sole purpose of becoming courtesan for a wealthy man. After catching the eye of the local playboy Gaston, the soon become involved in a game of cat and mouse, before the two inevitably fall for each other in a heartwarming Parisian lovestory.
'La Vie en Rose' is a particularly empowering movie of its time. It is a faithful dedication to the rise to fame of renowned French singer Edith Piaf. It addresses sensitive topics faced by the singer such as poverty, oppressive circumstances and drug-use. As a movie that truly pulls on its audience's heartstrings, it inflicts us with a rollercoaster of emotions throughout.
However, much like that of 'Coco Before Chanel', the movie represents that same development of feminism brought about during the Belle Époque era.
Discover more of the Belle Époque era of France
If you consider yourself somewhat of a 'Belle Époque' fanatic, then why not discover it in the south of France. The French Riviera capital of Nice is a city overflowing with history from many different time periods. The Belle Époque is no exception.
Discover some of the mesmerising Belle Époque architectural structures such as the impressive Excelsior Regina Palace or the Boscolo Exedra Nice hotel. In terms of art, Nice having been home to the famous Matisse for some time, houses a magnificent collection of some of his greatest works in the Local Matisse Museum. Similarly, the Villa Masséna Museum is dedicated to the history of Nice during La Belle Epoque.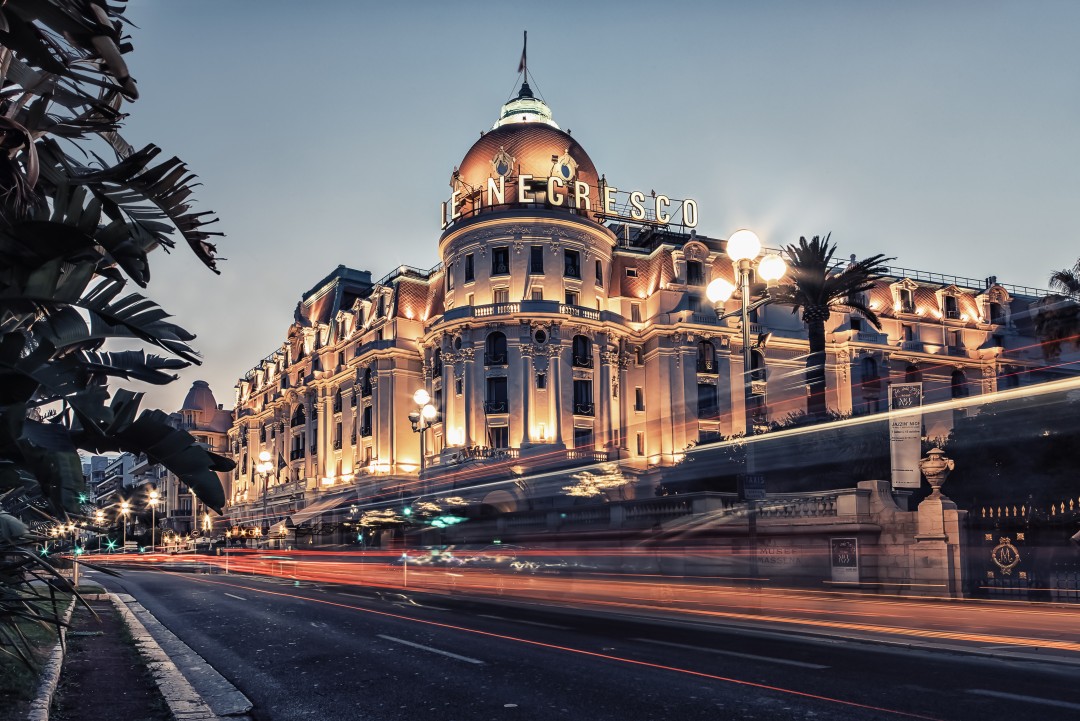 The renowned Hotel Negresco currently houses an extremely impressive collection of over than 6,000 works of art and furniture retracing 5 centuries of French history, the Belle Époque era included. Though a private hotel, guests are welcome to visit the bar and lounge, where you can admire many of these wonderful and impressive pieces.
If you're interested in learning more of Nice's fascinating history, then perhaps you may consider booking your very own Private Nice Guided Tour. Enjoy a fully customised tour with the benefit of having your very own personal guided.

For enquiries and bookings, please feel free to contact us via our email: info@rivierabarcrawl.com