Zagreb –not a typical weekend destination
Zagreb, at the foot of the Medvednica Mountains, is an unknown but attractive holiday destination. But why is it worth visiting Croatia's capital?
With some great free walking tours, Zagreb, private and guided Zagreb walking tours, the country's largest city has a lot to offer.
And Zagreb is beautiful. The city appeals to the culturally obsessed study traveler who rushes from sight to sight, as it were to the enjoyable strollers who are satisfied with beautiful house facades, fountains, statues, churches, alleys, or avenues.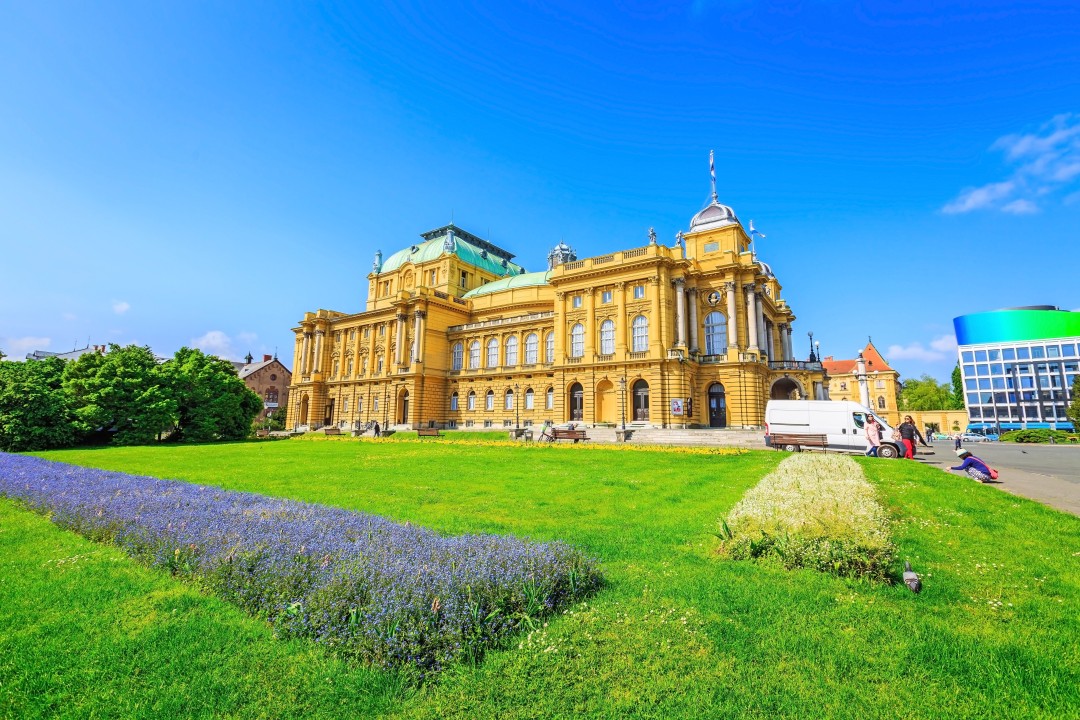 As our local guides explain, you will find the best free walking tour Zagreb such as:
The classic free walking tour in Zagreb 

A half-day free walking tour Zagreb afternoon 

The free spirit walking tour Zagreb 

2-hour walk around St Mark, Ban Jelacic Square, the Stone Gate, and more

A free walking tour Zagreb Espanol, free walking tour Zagreb Spanish, English. French …

As well as some alternative Zagreb walking tours
Zagreb Walking
Tour
Anyone out and about in Zagreb can hardly believe that they are in Croatia's largest city. Here, time goes by somehow slower, everything is within walking distance, and since tourists do not flood the city, visitors can participate in the residents' daily life. 
During your history and culture tours of the capital of Croatia with a great local guide in Zagreb, you will explore the city and its top attractions such as the cathedral, the Archaeological Museum, the house of Croatian art, and more. 
Tours in Zagreb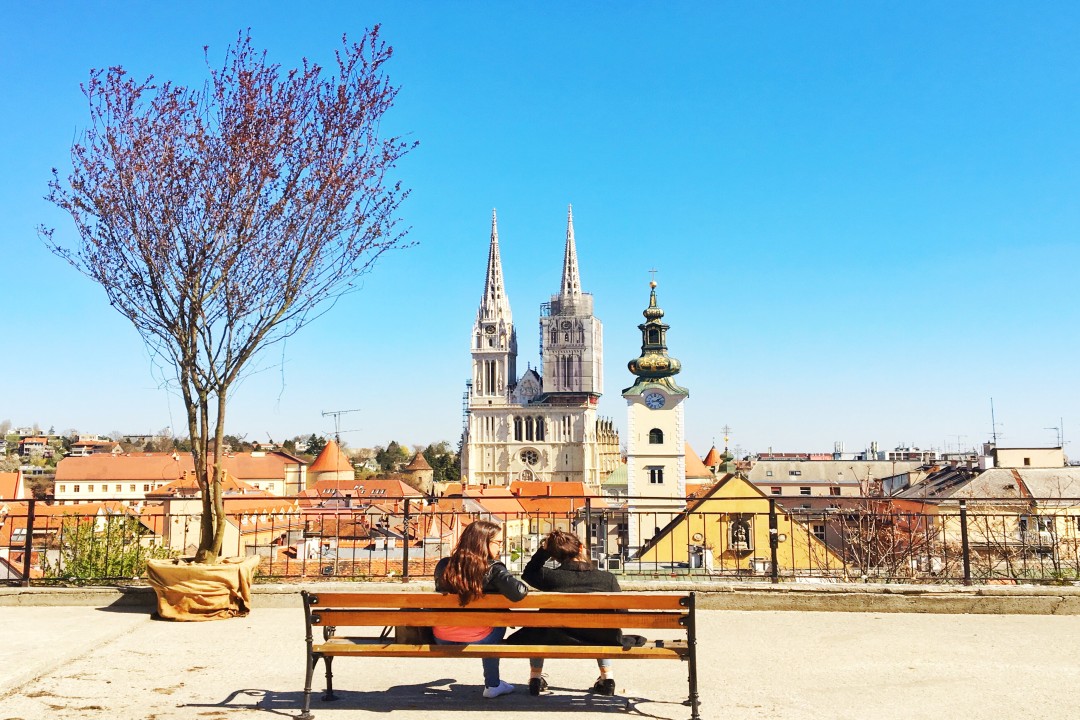 Discovering the city of Zagreb with a local guide is the best introduction to the city. 
As locals, they will be happy about the many baroque elements when walking around, which neither two world wars, the Yugoslav war nor the Tito communism could significantly harm.
But what do you have to see if you only stay one day in the Croatian capital? 
The city center and Ban Jelacic Square in Zagreb: Here, almost all sights are within walking distance, and this is perfect if you are only staying in Zagreb for one day. 

The Dolac Market is one of the most famous in Croatia and is only a few meters from Ban Jelacic Square. 

Visit Zagreb Cathedral. It is an incredible building and the most famous cathedral in Croatia. 

Explore the Upper Town and ride the Zagreb funicular.

St. Mark's Church in the upper town is one of the most famous sights of Zagreb, 
With the Dolac market, the cathedral, a ride on the cog railway, and a visit to St. Mark's Church, you can see all of Zagreb's top sights in one day. 
However, Zagreb offers a lot more than you can do. Locals personally recommend a rooftop bar, of which there are unfortunately not many in Zagreb. There is a tall building near Ban Jelacic Square. The only rooftop bar in Zagreb offers a great view of the city and is very cheap.
There is also the whole local food and bar scene to discover in Zagreb. Ask your local guides for more information and step into the best local eateries and bars.
At Riviera Bar Crawls & Tours, we think that walking tours with locals are the best way to discover a new city.
We are continually listing the best guided-tours in Zagreb and other cities, so travelers van easily connect with local guides and organize the best trips and visits.
For further enquires and information, don't hesitate to get in contact with us via our email: info@rivierabarcrawl.com