Pub Crawls in Washington DC
With more than 650,000 inhabitants, with an average age of 35, concentrated in 180 square km … Washington DV is a place to discover!
It is quite normal that Washington DC has something to occupy everyone and to satisfy all tastes. Latin or electro atmosphere, intimate bars, or big clubs, discover a selection of a few places for sleepless nights in Washington DC.
Do you want to discover the best party spots in town without struggling with public transportation and join the best Washington DC events?
Join Riviera Bar Crawl & Tours local guides for the best Washington DC pub crawls, meet new people, and party in the best nightspots, bars, and cubs in the city!
Washington DC Pub Crawl- What to do in Washington DC at night?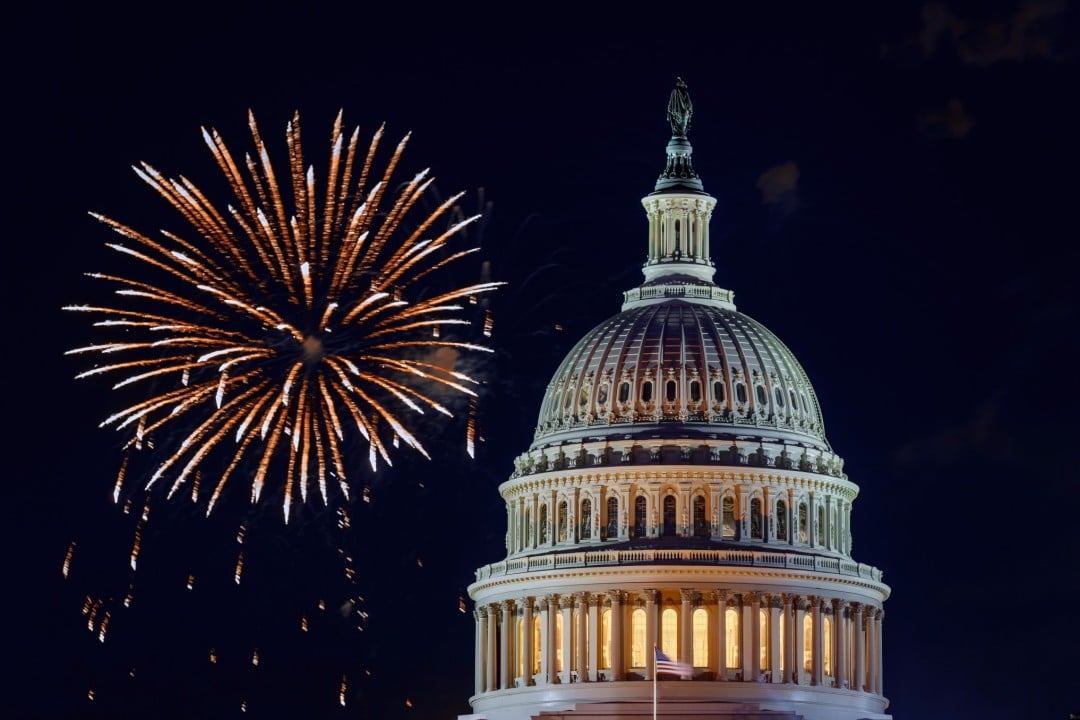 Nightlife is celebrating an impressive comeback in the US capital, Washington D. C. New pubs, clubs, roof terraces, and so-called whispering rooms are springing up like mushrooms due to the advancement of a generation of wealthy millennials. You are looking for an evening to compensate for the relatively dry working day as an official, lobbyist, or staff member of a congressman. You have now put your stamp on the nightlife of the US capital.
Nightlife in Washington DC – Where to party in Washington DC? 
Our Riviera Bar Crawl party experts are taking us to discover Washington DC's nightlife, best bars, and clubs:
The Big Hunt: a great bar in the center of town on Connecticut Avenue. There are over 30 types of beer on offer, and there is also a happy hour with discounted prices. On the weekends, it is open until 3 a.m., and occasional events take place.
You will understand that we cannot mention all clubs, bars, and nightclubs. Here is a small selection for you from our Riviera Bar Crawl & Tours local guides:
Black Cat Club: The club from the 90s is one of the top addresses in Washington. Everything is a bit gloomy, but the music and the staff are great. Young talents can also perform here.
The 9:30 Club can accommodate up to 1,200 fans of rock and pulsating music in a small warehouse with a downstairs room and an upstairs balcony. The 4 bars prevent you from ending up thirsty, and although the club allows entry to all ages, from teens to adults, you must show an identity card to consume alcohol.
Black Cat attracts independent and local bands, performing to audiences once made up of punks. Those less interested can fall back on the billiards table, the jukebox, or the organic food.
Blues alley has exposed brick walls, small round cocktail tables, and understated lighting. The place has all of a Hollywood club from years gone by. Blues Alley is more like jazzy music worthy of New Orleans, offered in an intimate atmosphere.
U-Street Music Hall is a trendy club but differently: an extra sound, an eclectic crowd, no dress code, and music oscillates between techno, electronics, house, and dance.
Habana Village is a trendy club. There is salsa, skirts that swirl, and mojitos that refresh. The dance floors are small, but it gives one more reason to stick to your partner.
Cobalt is very popular with the gay and lesbian population; Cobalt is renowned for employing the sexiest bartenders in town (all carved like Greek statues). A special evening on Tuesday with hits from yesteryear and contests for the most muscular body are regularly organized.
Start your Washington DC pub crawl tours 
If you want to experience a city fully, you need to discover its nightlife and party scene through locals' eyes.
With Riviera Bar Crawl & Tours, you can now join the best pub crawls in Washington DC with our local party experts and inhabitants that will take you to the best pubs, bars, and clubs in Washington DC and show you what in Washington DC's nightlife!
Besides, you can also join private guided tours, group tours around the city of Washington DC, and even custom and organize your private pub crawls and tours in Washington DC.
With a comprehensive network of local tour guides and party experts worldwide, you are sure to enjoy the best pub crawls and tours in major cities worldwide.
For further enquires and information, don't hesitate to get in contact with us via our email: info@rivierabarcrawl.com