Verona – Romeo and Juliet's romantic city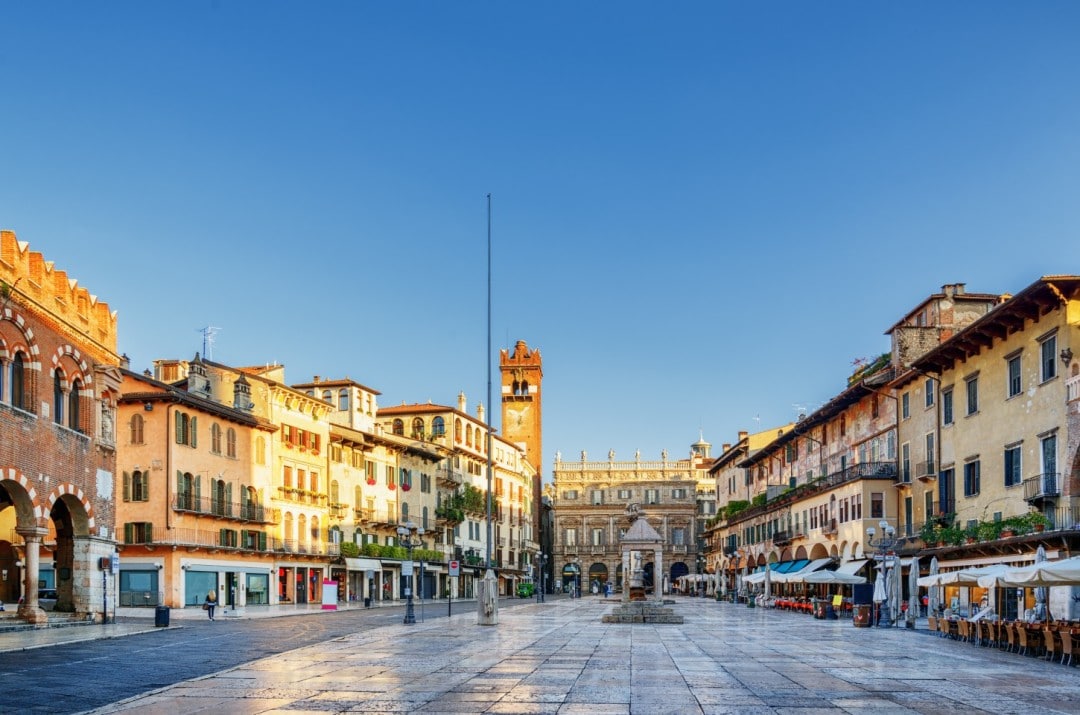 Verona is one of the most romantic cities in Europe. Not only because the famous story of Romeo & Juliet takes place here, but because the city and the province of the same name beckon with countless sights, unique flair, and unsurpassable beauty. 
In Verona's historic old town, a UNESCO World Heritage Site, you can choose Verona's best tour to discover the preserved roman heritage. 
Besides, the city walking tours and free walking tour take you to one magnificent Pallazzo after the next. The romantic alleys with the many historic houses and authentic restaurants are pure Bella Italia.
A particular Verona highlight is the opera festival in summer, which takes place in the world-famous amphitheater, Arena di Verona. The proximity to the beautiful Lake Garda also makes a city ​​trip to Verona an exceptional experience.
Verona Walking
Tour
Today, we discover the top Verona sights! Get ready for your free walking tour Verona and some of the best city tours with Verona's local tour guides.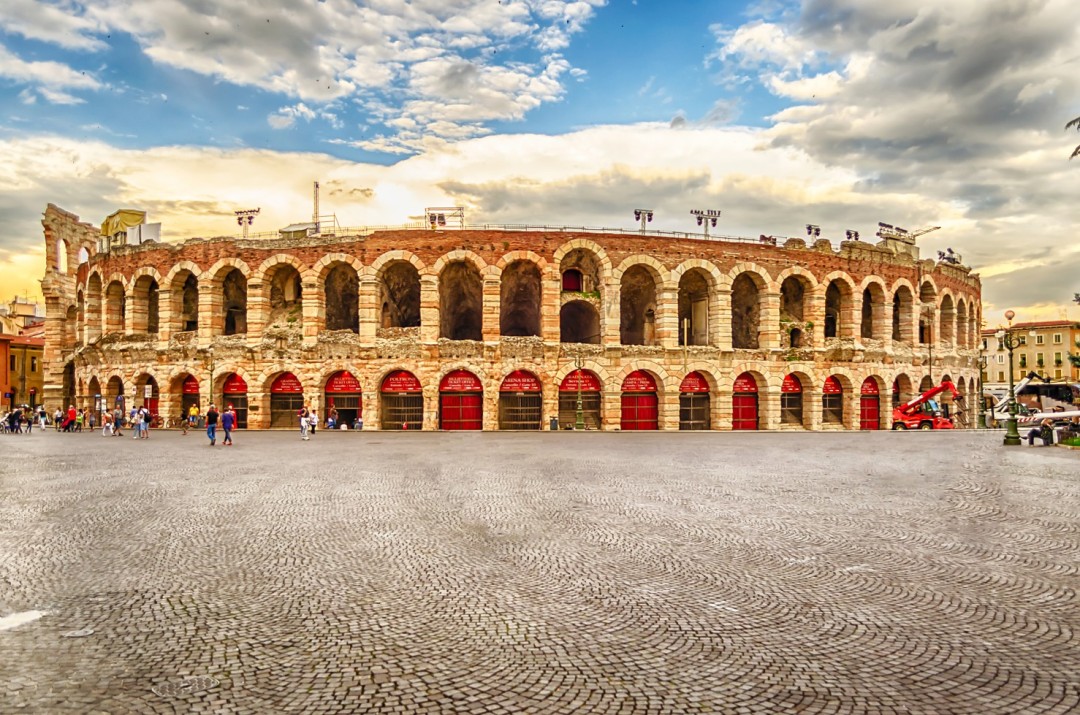 Tours in Verona
The best walking tour of Verona should cover the must-sees and iconic locations in the city.
Start your Verona tour in Piazza Brà and let the impressions of the city sink in before you head for the Arena di Verona. 

Take a stroll on the shopping street Via Mazzini to Via Cappello. 

From there, it is not far from the balcony, where Juliet Romeo's love confession awaits. You can relax from your stroll in one of the nearby cafes and restaurants.
If you only have a day to visit Verona's sights, here would be our local guide selection. Many exciting Verona sights are located in the city center and can therefore be seen in one day. The following attractions are incredibly close to each other:
In Verona's old town, you will find the Arco Dei Gavi, the Ponte Pietra, and the Roman theater.

Basilica of San Zeno Maggiore

Castelvecchio

Arco Dei Gavi

Arena di Verona

Casa di Giulietta
Start your Verona Walking Tours
With Riviera Bar Crawls & Tours, you will find the best guided-tours in Verona and other European cities. It is now easy to find the best local guides and to plan your city trips around Europe.
For further enquires and information, don't hesitate to get in contact with us via our email: info@rivierabarcrawl.com