Looking for the top Cote d'Azur Islands destination for your next vacation or honeymoon? Look no further! We are going to present you with the top 7 destinations that will make your vacation memorable.
Head Over to Cote d'Azur Islands for a memorable Vacation
Top Cote d'Azur islands beckon on you to explore its beautiful and exotic destinations. Cote d'Azur's picturesque row of coastline extends from Cassis all the way to Menton. In case you have wondered about the name, it translates to Coast of Blue. Obviously, the name comes from the terrific azure blue colour of the surrounding Mediterranean Sea.
There is so much to see and do at the islands. No doubt, all we have highlighted in this blog can't do justice to the elegance and beauty of these destinations. You have to be there to understand and experience all it has to offer.
For those of you who are more adventurous, check out our canyoning and stand up paddle activities.
Port Cros: The Special Island
Now, never speak about Port Cros and a car in one breath. As a matter of fact, you can't even bring bikes along to Port Cros. Sandwiched between the exotic islands of Levant and Porquerolles, this destination boasts of about 22 miles of hiking trails. The trails lead through the woods down to the transparent seas. It is important to mention that Port Cros is the first marine national park in France. The waters are home to about 180 species of fish, including the eagle rays. You can explore the five-buoy snorkel trail from Plage du Palud all through to the cute island of Raska Rock. When it comes to cuisine, you can enjoy some of the spectacular dishes of the handful of chic restaurants on the island.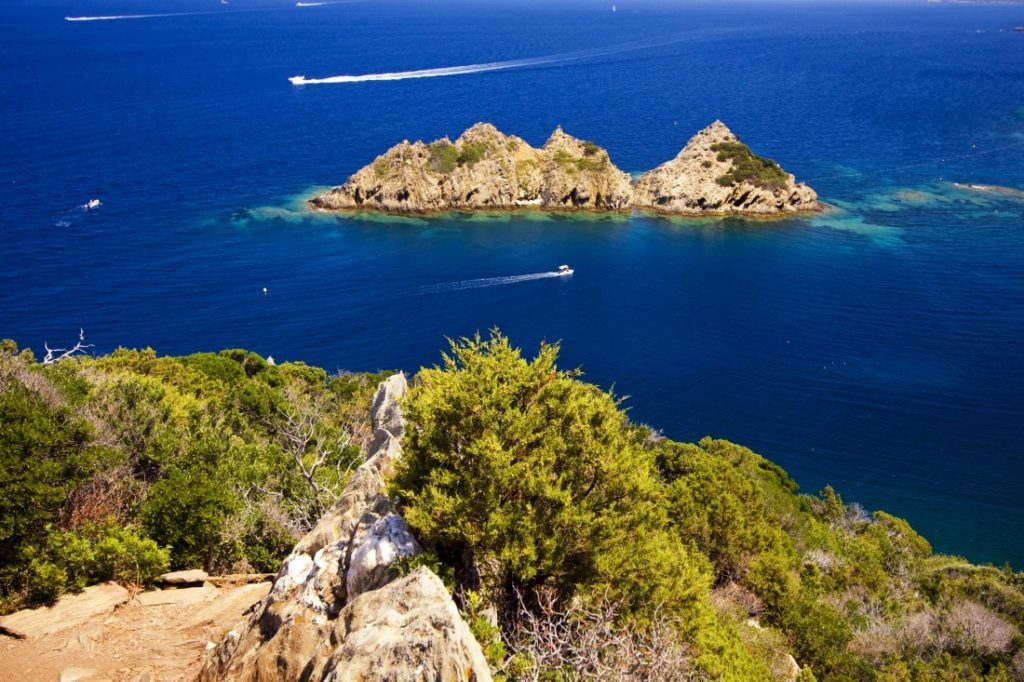 Île Verte with its Alluring Landscape
Dubbed the 'Green Island', Île Verte is surely the perfect landscape of the best group swim of South of France. The group swim is a yearly mass paddle that takes place in the Month of May. Your first glimpse of the island on arrival is out of this world. Sprawled lazily between Cassis and Bandol, it is the true definition of a desolate lost world of holm oak and eucalyptus. The beautiful wind-swept cove of the Calanque Seynerolles looks and feels more like an untouched Corsica than poised Cote d'Azur. If you have access to a yacht, you can have an all-night party alongside the private island.
Fort Brégançon: A Fort Royal Destination
Connected by the causeway of Cap Blanc, the Fort Brégançon is the presidential retreat of France. Imagine the feel of exploring this exquisite and high standard retreat destination. This has been a private island for a long time. However, François Hollande opened the doors of the magnificent island mansion to inquisitive tourists to explore. Fort Brégançon provides a taste of presidential privacy, away from the cameras and the paparazzi. Little wonder it has become a haven for prominent individuals looking for a secret getaway in French Riviera.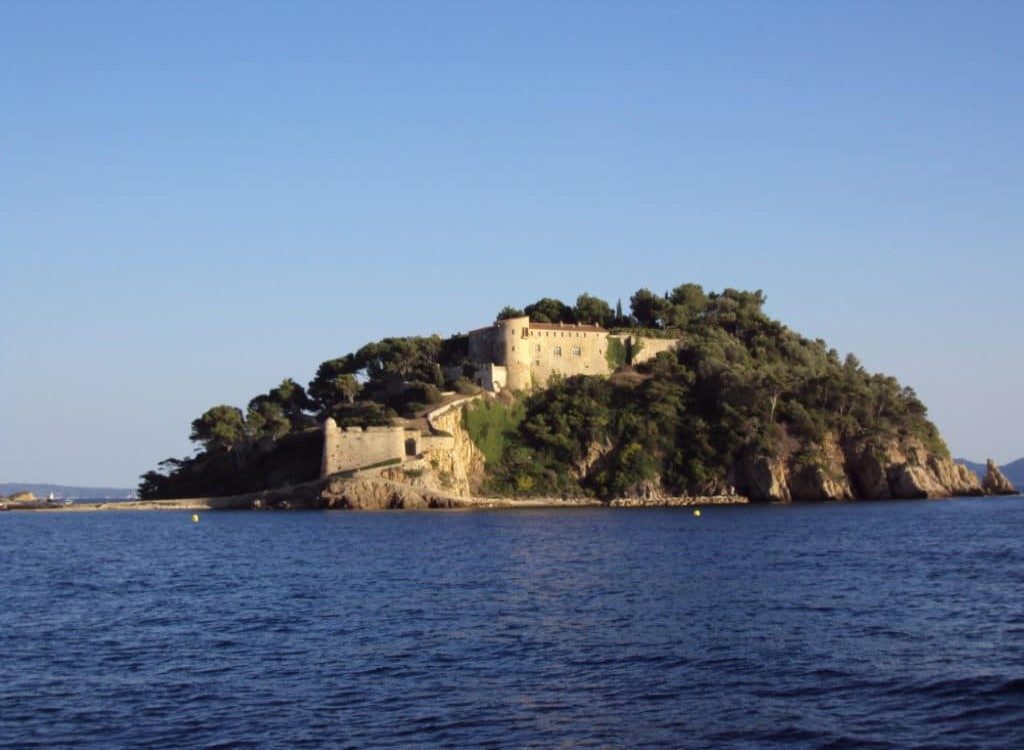 Île Sainte Marguerite
The biggest and most visited in the îles de Lérins (Lerins Islands) archipelago. Only 20 lucky people have their permanent address on this island. The entire island and its 152 hectares are covered with a forest of Aleppo pines and eucalyptus entirely planted by humans in the early 19th century. There you can chill on any of 15 public beaches that surround the island. Or you can visit the famous Museum of the sea, which is open the entire year. The island is famous for its 17th-century prison – Fort Royal. There, the most dangerous criminals were being sent, and one of them has been really famous – The man in the Iron Mask. Be sure to watch 1998 film about him featuring Leonardo di Caprio upon your arrival.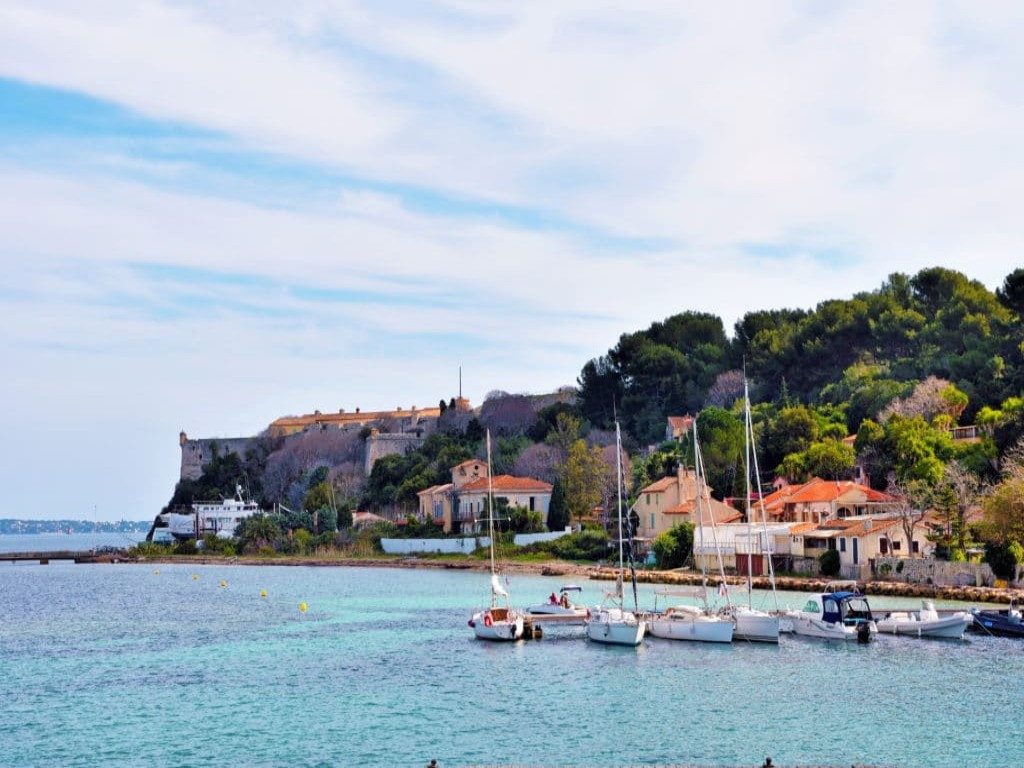 Île Saint Honorat
The smaller of the two Lerins islands. This island is open for everybody, but its basically a private island where around 30 Cistercian monks live. They divide their time by praying, studying and working, according to the rule of Saint Benedict. An interesting thing about them is that for years they produce top quality red and white wines called 'moins des vendagnes'. Annually there are around 20 000 bottles and you can taste it in some of the best restaurants and wine shops in Cannes. Also, be sure to make an appointment if you want to visit the ancient monastery on the island.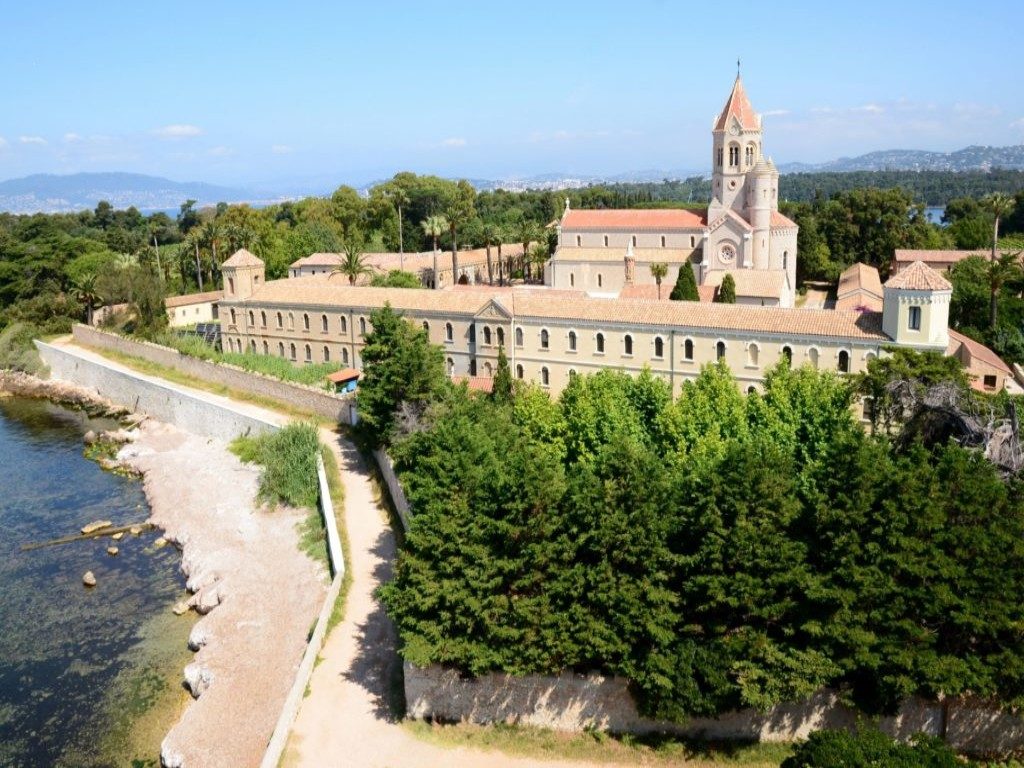 Not hyped about our picks for Cote d'Azur Islands? Try Marseilles or Corsica!
We decided to offer you 4 bonus locations off of the Cote d'Azur!
Famous for its beautiful islands, fragrant pine forests, sandy coves, and air of sophistication, this is the perfect Notre Dame destination for your vacation. Now, if you are looking for a fascinating vacation destination that exudes energy, this should be your first destination of choice. Let's explore the top destinations of the amazing islands.
Les îles Cerbicale
Consisting of a total of 36 hectares of the marine reserve, Les îles Cerbicale has remained unoccupied by human since time beginning. It is located close to the finest beach of Corsica, Palombaggia Plage. No doubt, this is the ideal destination for relaxation and retreat. Enjoy the stunning sights of puffins, storm petrels, and peregrine falcons while your perch on the deck. All you need is a snorkel and a mask, and you can view nature in its most natural and vivid glory. When
you think of this destination, think of rock lobsters, tiny cardinalfish, and bottlenose dolphins.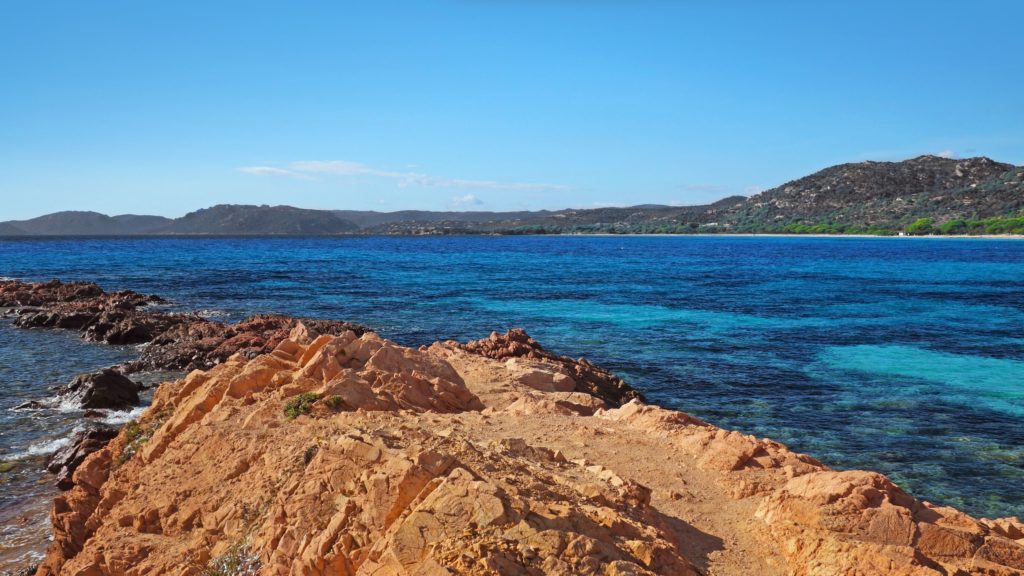 The Stunning Île Degaby
All you have to do is mention this private island and yachters will begin searching through their map. Located close to Marseille mainland, this spectacular sea-ringed spot was turned into an island fortress in the year 1703. The contemporary version dated back to the 60s. This was the time when the businessman,
Monsieur Boursier, decided to build an island nightclub that connects to the mainland. Now after decades of desertion, this island île has become a point of reference for beach clubs. If you are planning a day out at the island, you can check out the kayak or the French 75s, or the RIB for Mimosas.
Île d'Or: The Exotic Tiny Island
This small and secret island is among the top Cote d'Azur islands. Located near St Raphael, and within paddle boarding distance, Île d'Or is named in accordance with its tiny castle. When the sun sets, the castle glows gold, making it look alluring. The island is surrounded by stocks of groupers; coastal drop-offs, and striped bass. The history of this scenic island dated back to 1897 when an architect, Leon Sergent, bought it over from the French government. Sergent later gambled the pretty island away at high stakes cards and lost it to Doctor Auguste Lutaud. The real story of this destination was what inspired the Black Island and Tintin. Today, it is prohibited to land by boat on Île d'Or. However, kayaking the Esterel county park of the mainland is highly encouraged.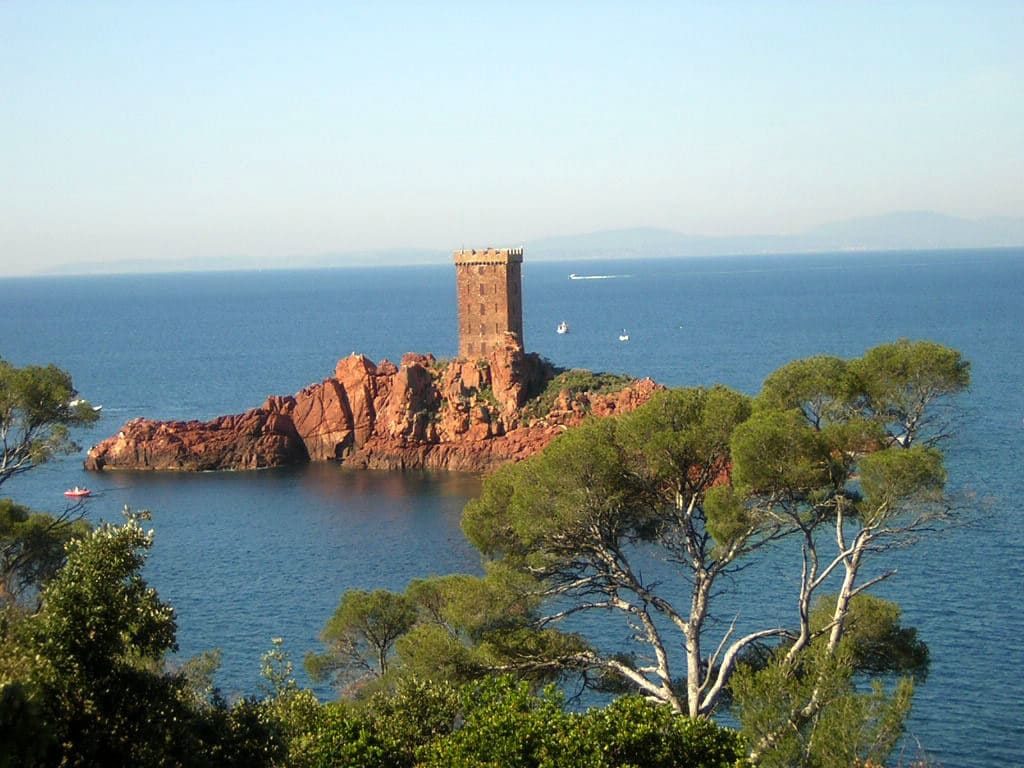 A Glimpse of Cavallo
Located off Sardinia, Cavallo is a long distance from the rush of the Riviera. This makes this destination a haven for people looking for a quiet and serene hideaway. Cavallo is no doubt an island with a long history, dating back to Ancient Rome. The exotic island was abandoned during the reign of Augustus and left fallow until they located it in 1800. Even till the present, it is practically impossible to find the location on a map. Therefore, it has become a destination of choice for celebrities looking for a retreat haven. You can take a day trip in a yacht through the island and enjoy a dish of fresh sushi served by the stylish hotel island Les Pecheurs. You can also stay over on the island and enjoy all the beauty it has to offer.