Split – the Croatian metropolis
Crystal clear water, museums, and the Diocletian's Palace – every visitor to Split has all of this on their list. Do you want to experience the Croatian city on the Adriatic Sea?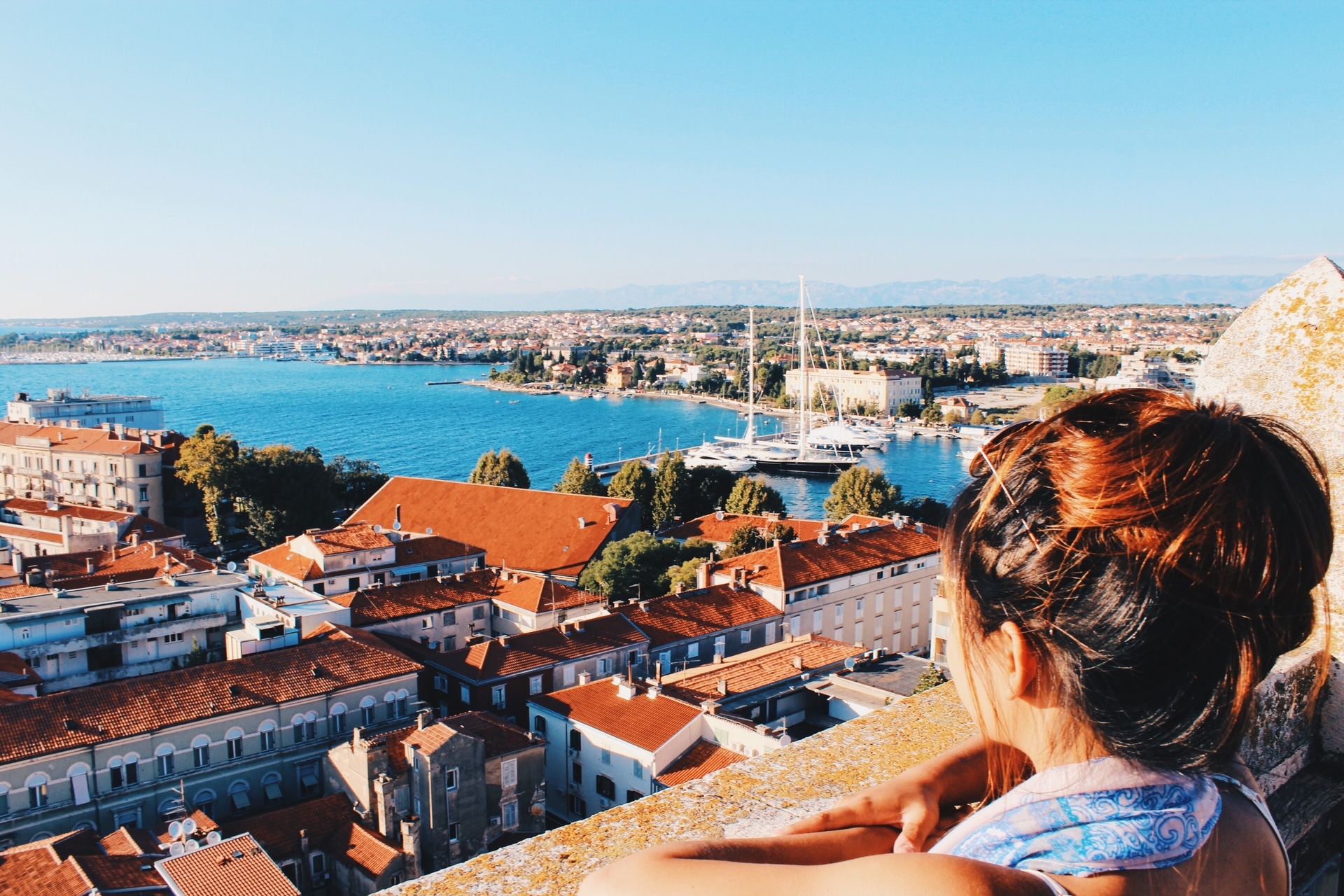 Split is very touristy. If you want to enjoy the city, you should take your time. Just let yourself drift and relax. The Croatian city offers bright blue water and beautiful, tiny streets with really stylish pubs. 
Those who take their time can discover all of this and are sure to leave with beautiful memories. So, what could be better than a private guided tour of Split in small groups and at your own pace to discover the city of Split?
Split Walking
Tour
When you are on vacation in Split, you can plan what you want to see what excursions to go on, which beaches to go for a swim, etc. 
To make your Split walking tour planning a little easier for you, or to help you choose the best free walking tour split or organize your Split self-guided walking tour, our local tour guides in Split made a list of the best things that they think you might find interesting.
It is time to pick up your Split's walking tour travel map and get to discover some. Here you will find hundreds of must-sees and iconic locations in Split, such as the cathedral of St Domnius, the Diocletian's Palace, and other Roman Palaces, the Golden Gate …. All these places along the Riva Promenade and unique filming locations that your local guide will be pleased to show you along your tour from Split for a half-day or a full-day tour.
Discover Split with group tours is a great way to learn about 1700 years of history. The City of Split influenced the Roman emperor Diocletian, but also the Marjan Hill, etc.
Tours in Split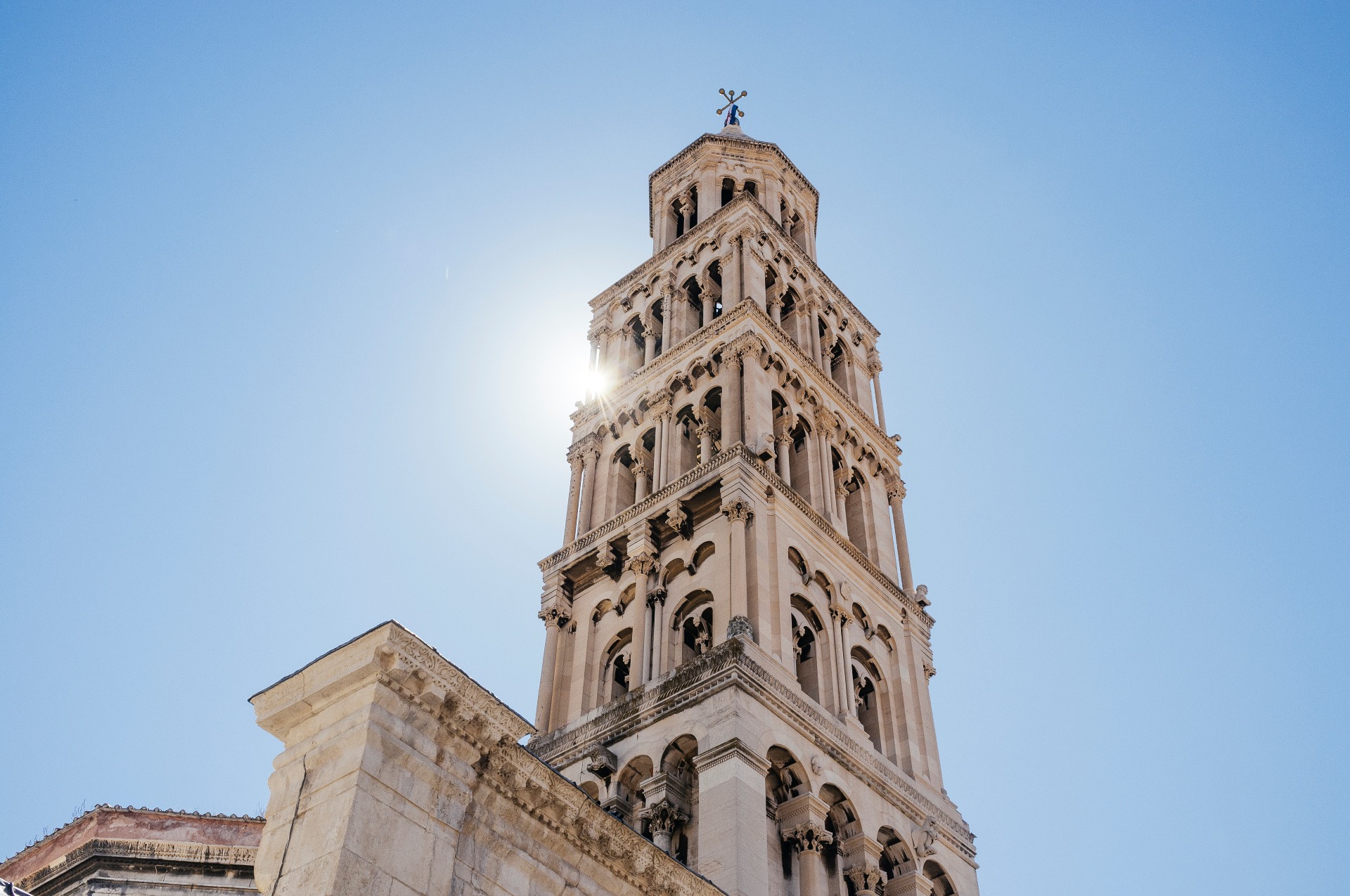 In Split, you can choose from a lot of many different private tours and free walking tour Split such as: 
A city of Split free walking tour 

A Game of Thrones split walking tour 

A self-guided walking tour split 

Split free walking tour in English, Espanol, Deutsch, Français
But what to see and discover in Split? Here is our locals' advice:
The Diocletian's Palace: Be sure to visit this palace, and it is best to take a full day. You can also visit the palace's cellars, and you can also have access to the Cathedral of St. Duje and the Temple of Jupiter. 
Insiders' tip: As an alternative, there is a two-hour guided tour through the old town of Split if you do not have so much time in the city.
Museums: Visit the Ethnographic Museum in the Old Town, the Archaeological Museum, and the City of Split.
The National Theater: Split has many outstanding actors and opera singers, so you should look at the National Theater program.
Marjan Hill and City Park: From its highest point, you have an excellent view of the city of Split and the islands. On the way back down, you can have a cup of coffee at Café Vidilica – then you will know why it has this name.
Split markets: Visit the fish market at Marmontova and the vegetable market: Stari Pazar, just outside the west side of Diocletian's 
Insiders' tip: There are many festivals and events in summer, such as the Diocletian Nights, during which people dress up as Romans and eat and drink in the basement of the palace in Roman style.
Other events to be mentioned are the public theater on the Peristil, the Split Music Festival on the Republic Square, which is also called Prokurative, and the children's festival even on the Prokurative, and more.
From Split, you can start some exciting tours. There is more to see around as the neighboring area has a lot to offer:
Salona: Visit the ruins of the ancient Roman city of Salona, three times larger than Pompeii. Salona is a few kilometers outside the center of Split and is easily accessible by bus. 
The Klis Fortress: If you want a fantastic panoramic view of Split, you should visit the Klis fortress. It is considered to be one of the most beautiful in Croatia. 
Trogir: Visit the UNESCO city of Trogir. The bus ride from Split takes about 30 minutes. 
Brac: Take a day trip to the island of Brac, rent a scooter in Supetar, and explore the island. If you don't want to rent a scooter, take the bus, go to Bol's town and spend a couple of hours on one of the most famous Croatian beaches: Zlatni rat, the Golden Horn.
Hvar: Take a day trip to the island of Hvar. Hvar is probably the most beautiful Croatian island. There are many beaches, seaside resorts, and hotels on the coast of the Dalmatian island. The most famous sights on Hvar include the 13th-century city walls, the Spanish Fortress, and St. Stephen's Cathedral.
The island's capital, Hvar, has also developed into a small party hot spot in recent years.
Krka National Park. If you decide to go on a day tour to Krka National Park, one of the most beautiful national parks in Croatia, bring your swimwear, as it is allowed to swim in the lower waterfalls.
It is also interesting to understand how the locals live and what they loke. The best tour guides are giving us some useful information to enjoy the best of Split as a local:
The beaches in Split: Unfortunately, you should expect that the beaches of Split are very crowded in July and August and that you have to be there very early to get the right spot. Here you can find the best beaches in Split.
Restaurants: One of the top restaurants in Split is the Black Cat near the market. The Maslina at the end of Marmontova is also a good restaurant with large pizzas, steaks, and homemade gnocchi.
But street-food is also famous in Split: You can eat original Bosnian cevapcici near Bačvice Beach. Cevapcici is well-seasoned, and grilled meat rolls served in a sliced ​​flatbread with fresh onions and kajmak, a cream cheese cream. 
At Riviera Bar Crawls & Tours, we believe that walking tours in Split and other cities with local guides are the best way to discover a new city.
You can now check these city tours and Split walking tour reviews on our pages, but also join us as local tour guides or cruise the destinations to design your next trip.
Welcome to Riviera Bar Crawls & Tours community.
For further enquires and information, don't hesitate to get in contact with us via our email: info@rivierabarcrawl.com