Shanghai nightlife doesn't need an introduction. It is the fastest-growing city in the world, and Shanghai is no stranger to world-class bars and clubs that have some of the best parties and nothing to be ashamed of compared to the famous bars and clubs in the United States. 
In Shanghai, there are several internationally known party events spread all over the city.
At Riviera Bar Crawl & Tours, we decided to dive with our locals into the city's busiest places and expand our list to include unique venues to party. 
These are the places you should visit when in Shanghai. At least one of them. Our list includes well-known clubs and bars that are a must for all night owls. 
Do you want to plan the best pub crawl (bars, clubs, pubs …) night in Shanghai? It is simple with the online booking and within the region in the drop-down menu. It is a unique website addressed to speakers of English from all countries in the area and for the resident of another country or region.
Shanghai is the meeting point for all party overs in Asia, and you can enjoy your night out in shanghai with a party bus, visit three bars and a trendy club, meet new people and discover the best pub crawl in Shanghai with local experts.
Shanghai Pub Crawl– What to do in Shanghai at night?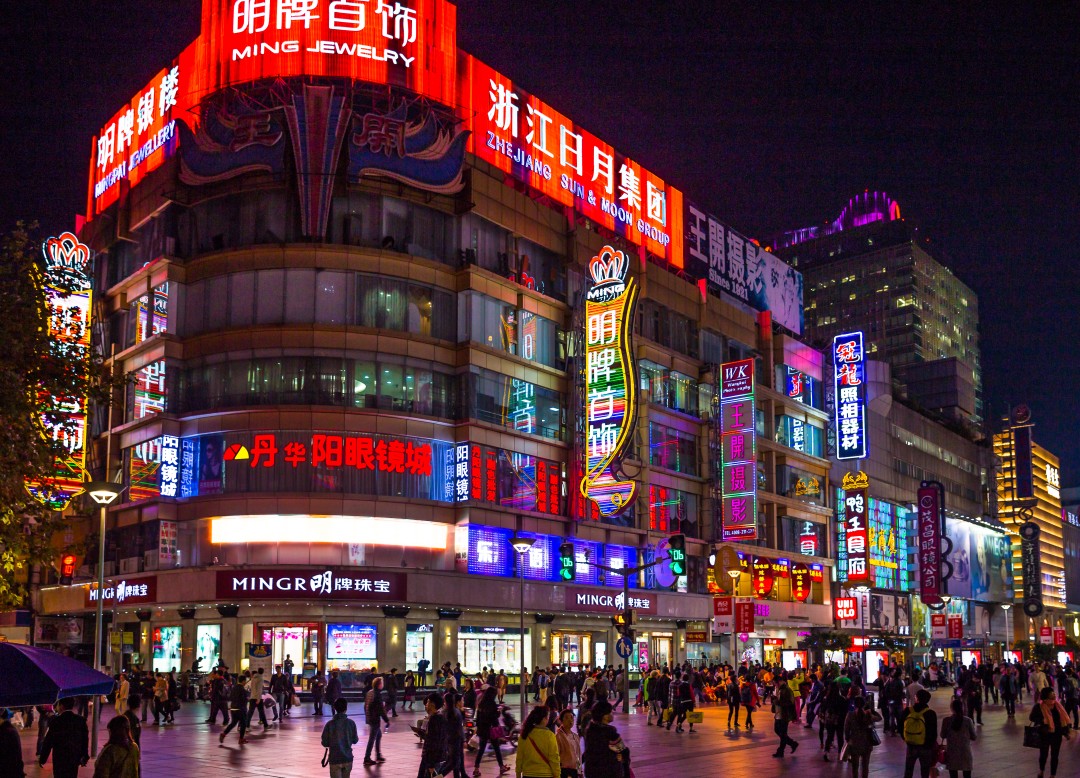 Ready for a Riviera's Bar Crawl & Tours "Drunken panda pub crawl"… it is time to party, have a good time, free shots and open bar, and thoroughly enjoy Shanghai nightlife!
Whenever the party starts in Shanghai, we throw our work clothes in the corner and throw on the party outfit. Finished up, we head off to preheat with friends. Bottom-up! 
When a good level has been reached, we let the public transport us into the middle of the party life, and when an amicable answer is found to the question of whether hip-hop, dubstep, or electro, the party can begin. 
Flagship activity of the Shanghai night, go out on one of the many rooftops with a view of the city. The idea? Enjoy the prodigious panoramas that characterize contemporary Shanghai while sipping a cocktail.
All Shanghai districts are accessible by metro, which allows everyone to go to places less accessible than the city center, such as Songjiang, Jinshan, or Fengxian, places divided between tradition and modernity and full of resources.
The interesting districts to discover in Huangpu are in particular the People's Square with its lively nightlife, its street food stands, and its many students who are just waiting to mingle with you, but also Suzhou Creek, a very cultural district or even Xintiandi ( or New World), a shopping area with many food spots.
Nightlife in Shanghai – Where to party in Shanghai?
Shanghai is a bustling city at night, even during the week. Party and drink addicts can go out every night without problems, even on weekdays.
With 15 million inhabitants (in the inner city!) Shanghai is one of the largest cities in general and the most important industrial city in China. But it is also a city in which many young people are drawn to the bars and clubs and where diving into the nightlife is celebrated. Ka Xiaoxi has been capturing the wild party life of Chinese youth with his pictures for years.
Some of the best bars
:
It is one of the most popular clubs on the Bund and is well known for its great music, excellent service, and a great night outside. The drinks are very well mixed, and you can usually make yourself comfortable on the terrace with a beautiful view. 
In the famous Bund area, the Vue Bar is located on top of the new Hyatt hotel offers a magnificent view of a historic waterfall and Pudong. The futuristic business district on the other side of the Huangpu River looks like George Jetson planned. Members of the upper-middle class and wealthy people of Shanghai-like the lounge by the day beds, or in the summer months, also take advantage of the terraces' jacuzzi. 
Boxing Cat is an American brewery and bar that mainly stocks Pils and Lager and stouts and a changing selection of other beers. This bar, the first in downtown Shanghai, opened in 2008. The menu features Southern American comfort food with a Southwestern influence. There are also a small number of terraces, and they also have fire pits. 
Some of the trendiest clubs:
This meeting point was also designed by Collective Concepts and is a trendy club. Without visiting it, you would not have seen Shanghai nightlife. It is divided into two areas: hip hop and house/ pop music. This club is often jam-packed on the weekends. There is also another level on the roof. 
It is one of the most popular and oldest existing sports bars in Shanghai. The Big Bamboo is the first place to visit when looking for a beer in a bar with sports on the TV. They show five live broadcasts of all championship games from all sports. There are also daily happy hour hours with specials and drink deals. They also have billiards, darts, table football, and a full menu of western food and bar food. 
If you like loud music and like to dance with many people, this is the place for you, with a capacity of more than 800 people.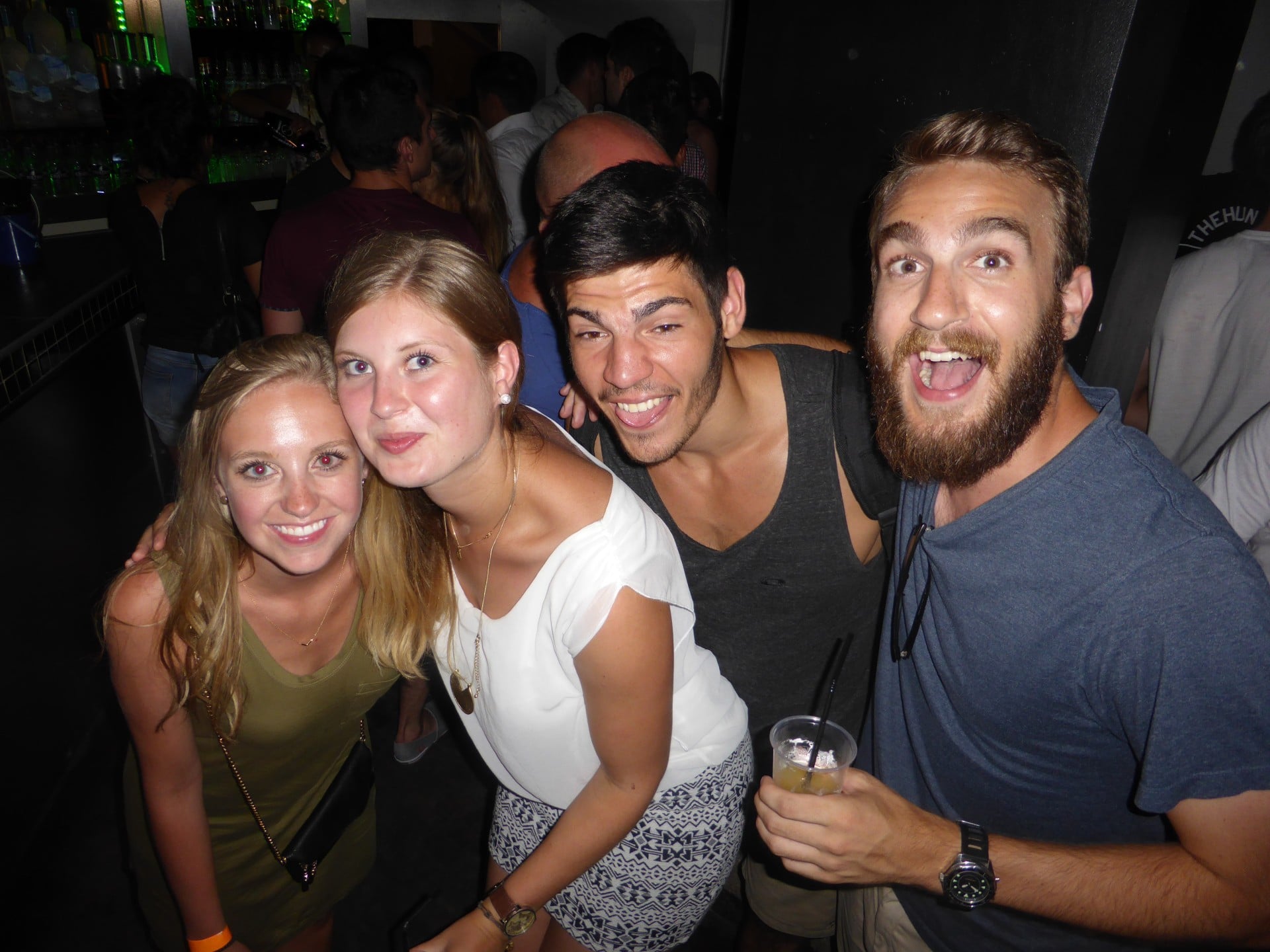 What a better way to discover a city through its nightlife and party places?
At Riviera Bar Crawl & Tours, you can easily join some of the best pubs crawl in Shanghai and discover the best party districts, the best pubs, bars, and clubs in Shanghai and other cities, well as other parties and nights out in the region.
Riviera Bar Crawl and Tours is a huge network of local tour guides and local party experts who love showing their culture, showing you the city inside out, and taking you to the best travel and party spots around the city, such as in Shanghai.
In case that the website may not display because of an unsupported browser in your country or region, please select the appropriate version for Riviera Bar Crawl & Tours (we support the following browsers: Explorer, Chrome, Firefox …).
Our website operates such as the TripAdvisor website for your country, and you will be ready for the majestic pub crawl Shanghai and fun based on your travel dates and expectations.
What are you waiting for? Check out all the options you will find with Riviera Bar Crawl and Tours and plan the most unique and original city trips and holidays!
For further enquires and information, don't hesitate to get in contact with us via our email: info@rivierabarcrawltours.com