Night owls and clubbers do we want to party ?! Well, you've come to the right place! Because I think I have at least once done all the clubs in Seoul, at least the biggest! 
Be aware that Seoul is changing at an incredible rate and that there are many clubs that close and others that open overnight.
With Riviera Bar Crawl & Tours, our guides and party animals will take you out in Seoul in style and without breaking the bank! 
If you want to discover the world, you can now visit the Korean capital through its bars and clubs. See what is a Friday in Itaewon, a Saturday in Hongdae … It is a great way to enjoy Seoul nightlife with other party animals from Korea, international travelers, and locals while socializing, dancing, and drinking.
Let's join our friendly guides and party all night long in Hongdae or Itaewon. Join us every Friday for the absolute Seoul pub crawl nights of absolute fun and happiness in South Korea with free entrance to the clubs and bars, and where shots drinking is only a common way to party as locals do!
Seoul Pub Crawl- What to do in Seoul at night?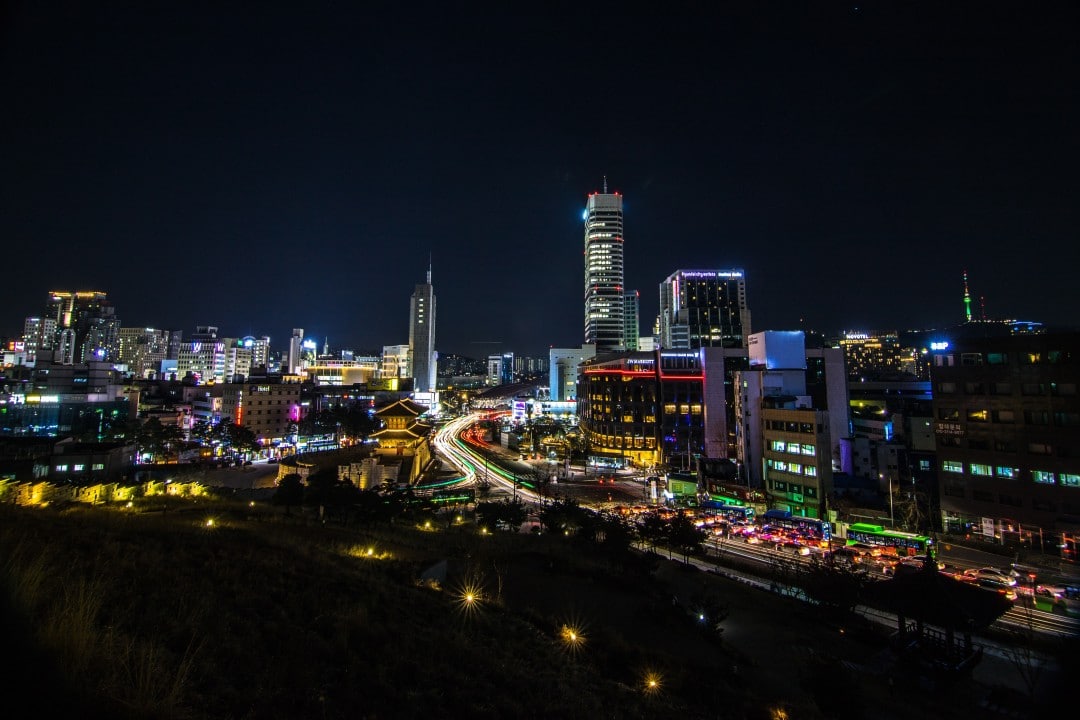 Seoul residents, especially the many students, love to party and turn night into day! 
A typical party night in Seoul looks like this: You meet up with your friends for dinner and drink a lot of soju, a type of Korean vodka. Then you move on to one or more bars until you end up in a karaoke bar at some point in the early morning hours. 
Be warned: Almost all Koreans are gifted singers. Most of us don't stand a chance! In the early morning, another meal is often eaten together before everyone goes about their regular daily routine as if nothing had happened. Sleep seems to be completely overrated here!
If you prefer to dance the night away instead of socializing with a few people in a bar, then Seoul's lively club scene is probably the place for you! 
Two of the busiest areas in the evenings are Gangnam, which gave its name to the world hit of Psy at the time, and Hongdae, the university district. The selection of clubs is gigantic, but one club, the Octagon, regularly manages to get a top position in international rankings.
Nightlife in Seoul – Where to party in Seoul? 
Three areas in Seoul are particularly well known among travelers and young people for their high density of bars and clubs: Hongdae, Itaewon, and Gangnam.
Hongdae is arguably the best place for the average student to immerse themselves in the Korean nightlife. 
Countless clubs, cafes, and bars crowd along with three underground stations. There is something new to discover at every corner. There you can find cheap clubs and courtyards, so-called drinking houses, in which food must be ordered with the drinks. But the alcohol is all the more affordable. 
You can also go shopping cheaply or sit down with the street musicians and dancers who perform there in the evenings in this area.
Itaewon is the international district of Seoul. Most of the few foreigners who live permanently in Korea live in and around Itaewon. 
The clubs, bars, and restaurants there are accordingly mixed. 
One corner further on the so-called "Homo Hill," there is one gay bar after the next.
The Gangnam district has also gained notoriety in Germany thanks to the Psy hit "Gangnam Style". Those who have money and whose standards are high celebrate here. 
Clubs can extend over several floors. The style of clothing is essential. Only those who are appropriately dressed are allowed in here. You can pay the equivalent of $25 for a club visit. If you ask around your local fellow travelers and young people and get there early, you can also go to the fancier clubs for much cheaper.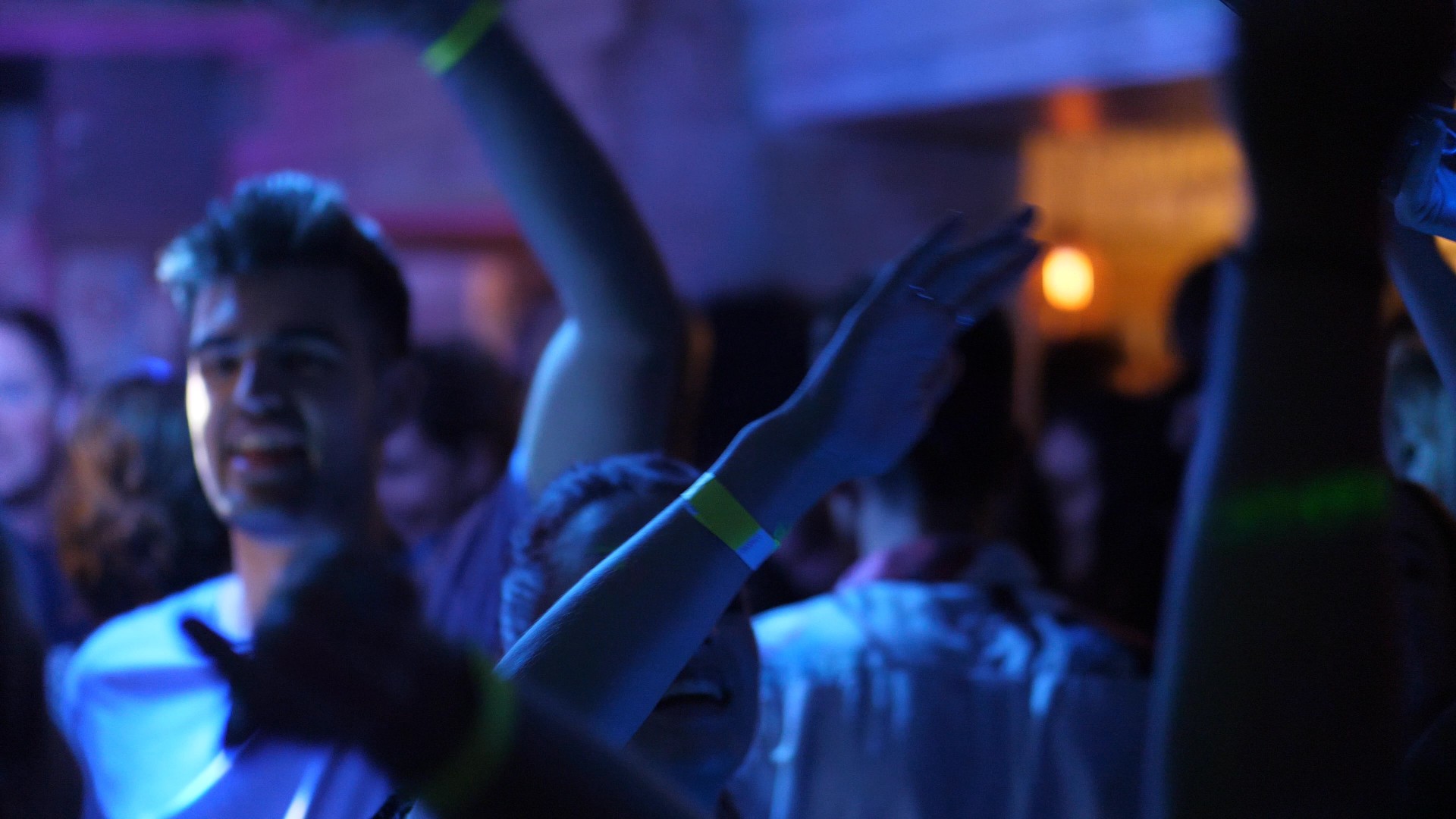 Some of the best clubs in town:
NB2 Club: Perhaps the most famous hip-hop club in Seoul! Located right next to Hongdae University, NB2 is very well known. The clientele there is relatively young (around their twenties, many students), and it is open every day! Try at least once if you are having a night out in Hongdae!
Cocoon Club: One of the most popular Seoul clubs among young Seoulites. Open every day and accommodate up to 1000 people, you will sway to house, electro or hip-hop.
TotoGa Club: If you want a genuinely Korean experience, you should try this place. It is very different from other clubs in Seoul with ONLY Korean music! The atmosphere is very nice because people go to eat and drink around their tables at the beginning of the evening, leaving the track empty. And after a while, they'll all start dancing to some retro music that moves. 
Octagon Club: 

We saved the best for last: the only Octagon !! Ranked 7th in the world ahead of the Pacha of Ibiza in the DJ Mag ranking of the world's best clubs, this club is just massive! In the large main room, the DJ stage is gigantic with a giant screen, and you will find EDM synchronized with the lighting effects. There are always a lot of people who come here, whether they are locals or tourists.
If you want to fully understand what a city is about, you need to discover its nightlife and party scene through locals' eyes.
With Riviera Bar Crawl & Tours, you can now join the best pub crawls in Seoul with our local party experts and local inhabitants that will take you to the best pubs, bars, and clubs in Seoul and show you what in Seoul's nightlife!
Besides, you can also join private guided tours, group tours around Seoul, and even custom and organize your private pub crawls and tours in Seoul.
With a comprehensive network of local tour guides and party experts worldwide, you are sure to enjoy the best pub crawls and tours in major cities worldwide.
For further enquires and information, don't hesitate to get in contact with us via our email: info@rivierabarcrawltours.com