Rome – The Eternal City
Capital to the stunning country of Italy, Rome is one of the most popular destinations amongst tourists. It is the 11th most visited city in the entire world, and the 3rd within the European Union, attracting over 9 million international tourists annually. And is that really any surprise? Afterall, Rome is an epicentre of the arts, architecture and history. Even the Rome nightlife is world-renowned.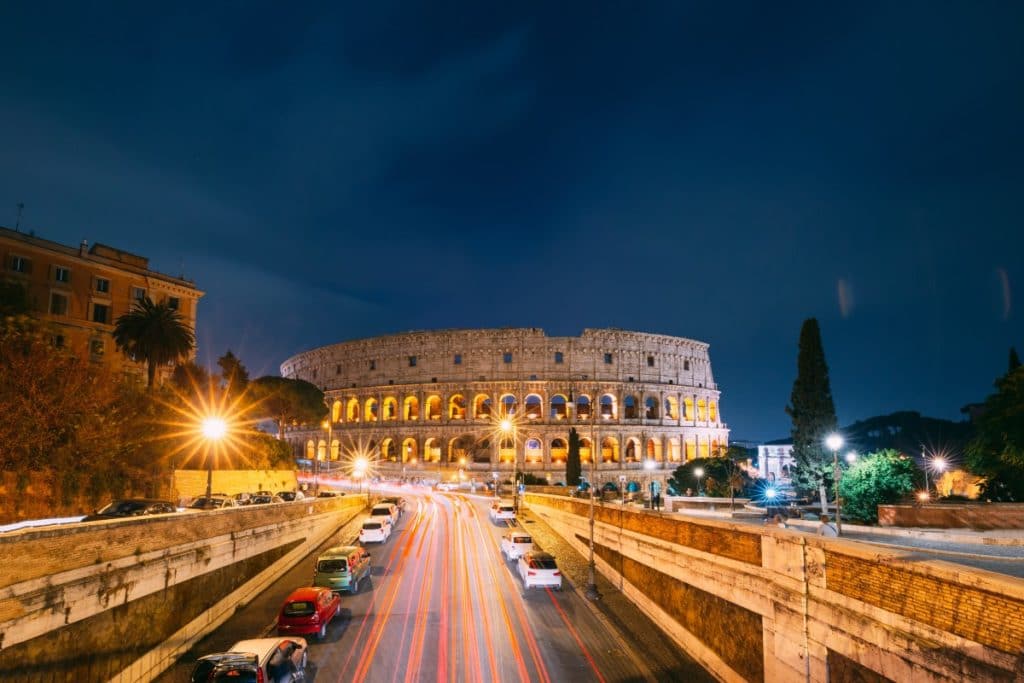 The city was once the centre of the great Roman Empire. Today, the city is overflowing with ancient ruins and landmarks which have been preserved from this time period. The famous Rome Colosseum and ancient Roman Pantheon are just two of these such monuments. Not the mention the Imperial Forums littered throughout the city. And of course, you can't mention Rome without automatically thinking of the Vatican State. Not just the seat to the Pope of the Catholic Church, Vatican City is home to a range if fantastic and unmissable attractions. From St, Peter's Basilica to the icon Sistine Chapel, this minute city within Rome is a goldmine of history and fine art.
When is the best time to visit Rome?
The great thing about Rome is that its not a seasonal destination. you can visit this amazing city any time of the year and you'll be sure to have a memorable experience. Rome has a Mediterranean climate which means it has hot, dry summers and cool-mild winters. During its coldest months of December to February, average daily temperatures are about 12 °C (54 °F). In the summer months however, you should expect average temperature of up to 30 °C (86 °F). So if you plan to visit in July or August, make sure to pack sun-cream!
As I said, Rome is a year-round tourist hotspot, so you'll never get the city to yourself. However, if you're hoping to avoid the crowds as much as possible, then perhaps the best time to visit would be between October and April. The weather is still relatively warm, and most students and families will still be busy with school.
Flights to Rome
The city of Rome is home to two international airports. That of Leonardo da Vinci – Fiumicino Airport, and that of Ciampino Airport. Fiumicino Airport is the main airport of Rome and the largest one in Italy. However, it is a little bit further outside the city centre than that of Ciampino Airport. But, there's plenty of regular trains and buses on hand to get you from the airport to you hotel in no time!
While Ciampino Airport is a lot more central than Leonardo da Vinci – Fiumicino Airport, it is significantly smaller. With only one terminal, it usually only services the smaller budget airlines such as Ryanair. And don't worry, it also has its own fair share of bus services that will get you to the city in a jiffy. Or of course since its much closer, you could easily order a taxi.
Rome Bar Crawls & Tours – The Best Nightlife in Rome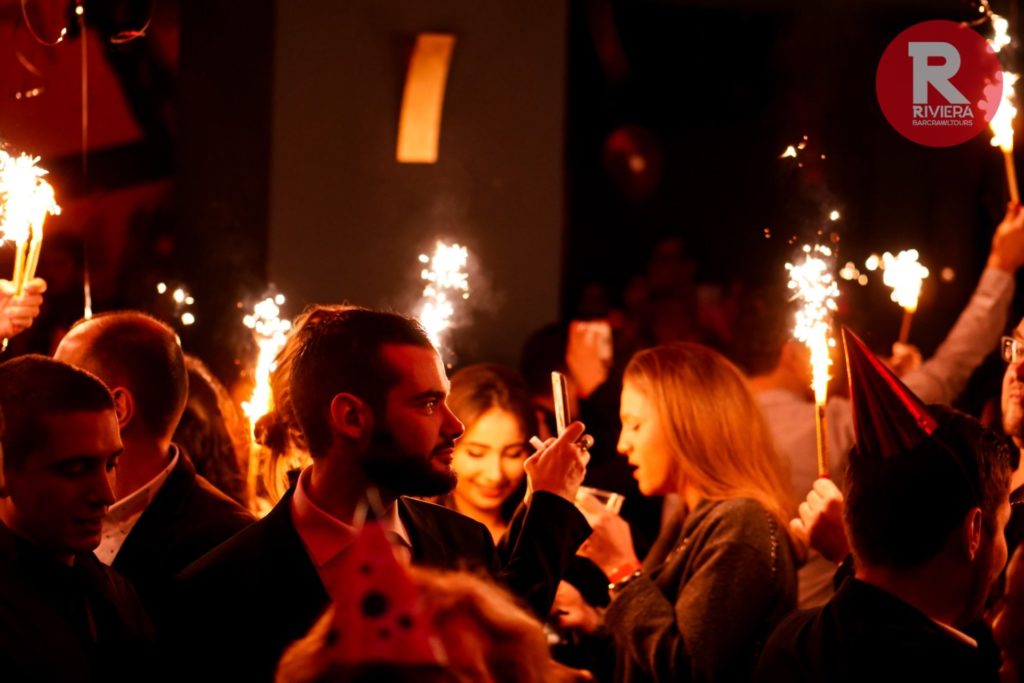 Once you finally get yourself settles, its time to start exploring. As we've already mentioned, Rome is just filled with amazing attractions for its visitors to enjoy. By all means, explore this ancient city to your heart's content! But if you really want to make the most out of you visit, then we highly recommend taking part in a Guided Walking Tour. What better way to discover the secrets and hidden gems of Rome than with an expert local guide? Someone who knows the city like the back of their hand. And what's more, who better to ask for all the best tips and recommendations?!
But its when the sun sets that the real fun begins. The locals here in Rome know nothing if not how to party. The Rome nightlife scene is certainly quiet the unique experience. To kick-start the night, you'll more than likely find yourself in a chilling in a local wine bar or sipping on some fruity cocktails. This is what the locals may refer to as the 'aperitivo' or 'appetiser'. Don't be disappointed to see the bars empty at around 7 pm, the party scene starts a lot later here than most other places! Typically, Italians won't even begin preparing dinner until after 9 pm. So in the meantime, just sit back, relax, and order yourself another round of Martinis! Join the ultimate Rome Pub Crawl
Once it hits midnight, you better be ready to bust a move on the dancefloor because this is when the real party beings. No matter where you end up, you know you're in for a wild night! And be prepared to stick it out until the sun comes up. The parties here don't usually end until 6 am the next day.
Where is the Nightlife in Rome?
Wherever you go throughout Rome, you won't be stuck for choices when it comes to bars and clubs. Whether you're searching for sophisticated jazz or crazy techno, the possibilities are endless! But which bars and areas in Rome are particularly popular? Well, we're here to tell you just that!
The Jerry Thomas Project: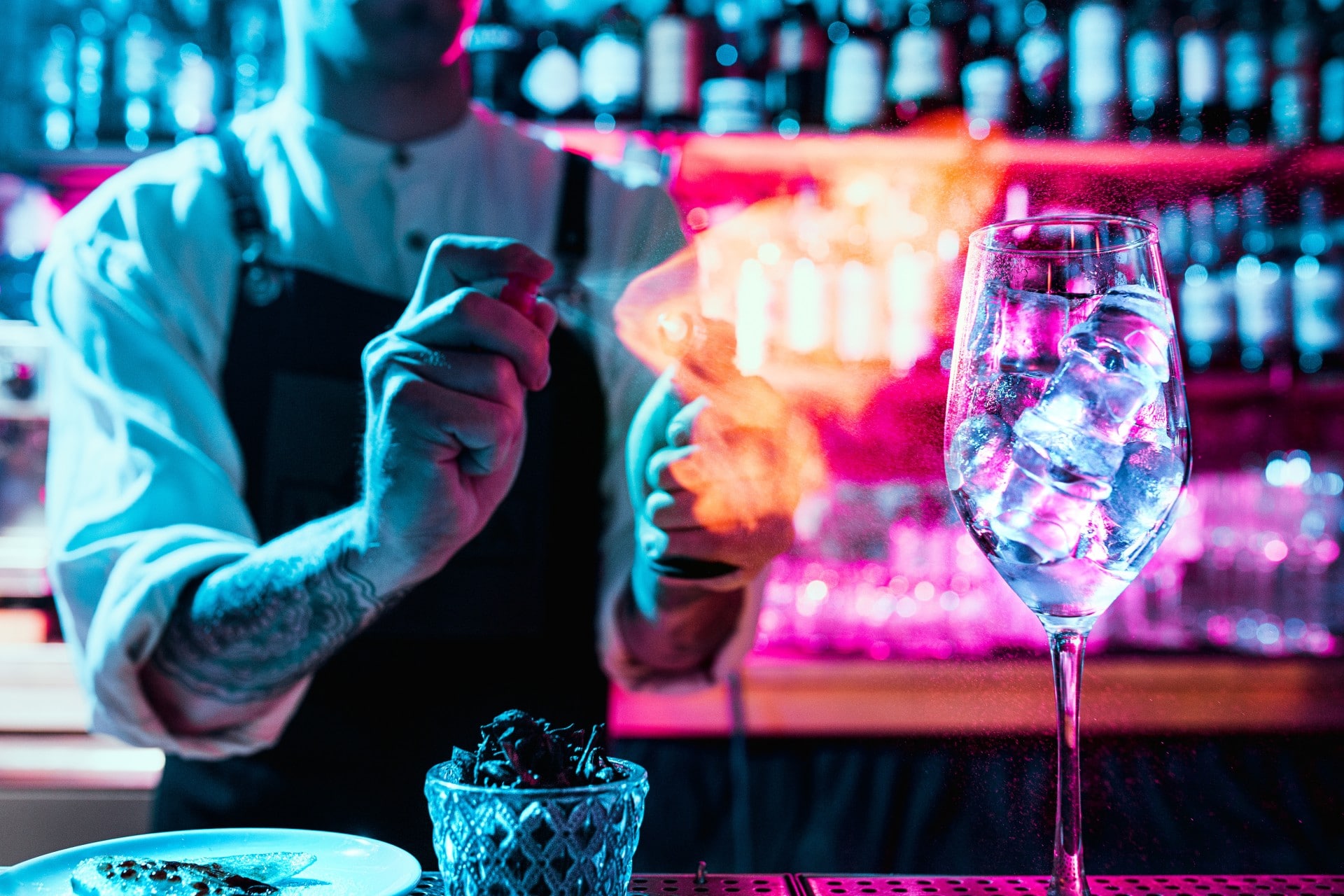 Whether it's for the aperitivo or your main venue for the night, you simply can't come to Rome without checking out The Jerry Thomas Project bar. This world-renowned speakeasy bar truly is a one of a kind. Tucked away in hidden corners of the city, you'll need a booking and secret password to get into this suave establishment. But once you do, I promise you won't regret it.  Dressed in vintage 1920's attire, the bar staff are equipped to whip you up the fanciest cocktails you could possibly imagine! Whether it's a Piña Colada, Vesper or a Pornstar Martini, you name it and they'll serve it to you with a fancy straw and umbrella.
What's more, while not an exclusive bar, The Jerry Thomas Project bar keeps things small, so you won't have to worry people bumping into you left right and centre. Just sit back and enjoy your drink while you lose yourself in the atmosphere.
Shari Vari Playhouse:
Be sure to whip out your best party outfit because the Shari Vari Playhouse is not just one of your typical bars. Located in the heart of Rome, this crazy nightclub is three floors of flashing lights, booming stereos and an electric atmosphere. Throughout the week, enjoy different and uniquely themed nights. Start the week off with a bang with their Tuesday Madness, a combination of someone of the biggest and best Hip Hop/R&B charts. Wednesday is dedicated to all you tourists out there with its VIP (Very International Party) theme. And for Fridays and Saturdays? Well that's when you'll get to enjoy some Deep House or Live entertainment (depending on which floor you're on).
Akab:
One of the best and most popular nightclubs in Rome, Akab has been bringing the Rome nightlife to life for years. With top-quality live performers and DJs, the night starts off with some fast Jazz and Rock to get the people going. But as soon as aperitivo ends, the dancefloor opens up to and is filled with the sounds of Reggae, House, Disco and Soul. You won't find many other clubs with such a diverse music setlist.
Vinile:
Somewhat of the new kid in town, this hip club is a particular favourite of the local partygoers more so than the tourists. With its white walls, flashy display cases and comfortable seating areas, you'll feel like you stepped out of Italy straight into your typical New York nightclub. Enjoy your aperitivo with the soothing sounds of live international bands in the background. And once it hits 11 pm, get out onto the dancefloor as the DJ takes over and plays until the early hours of the morning.
Goa: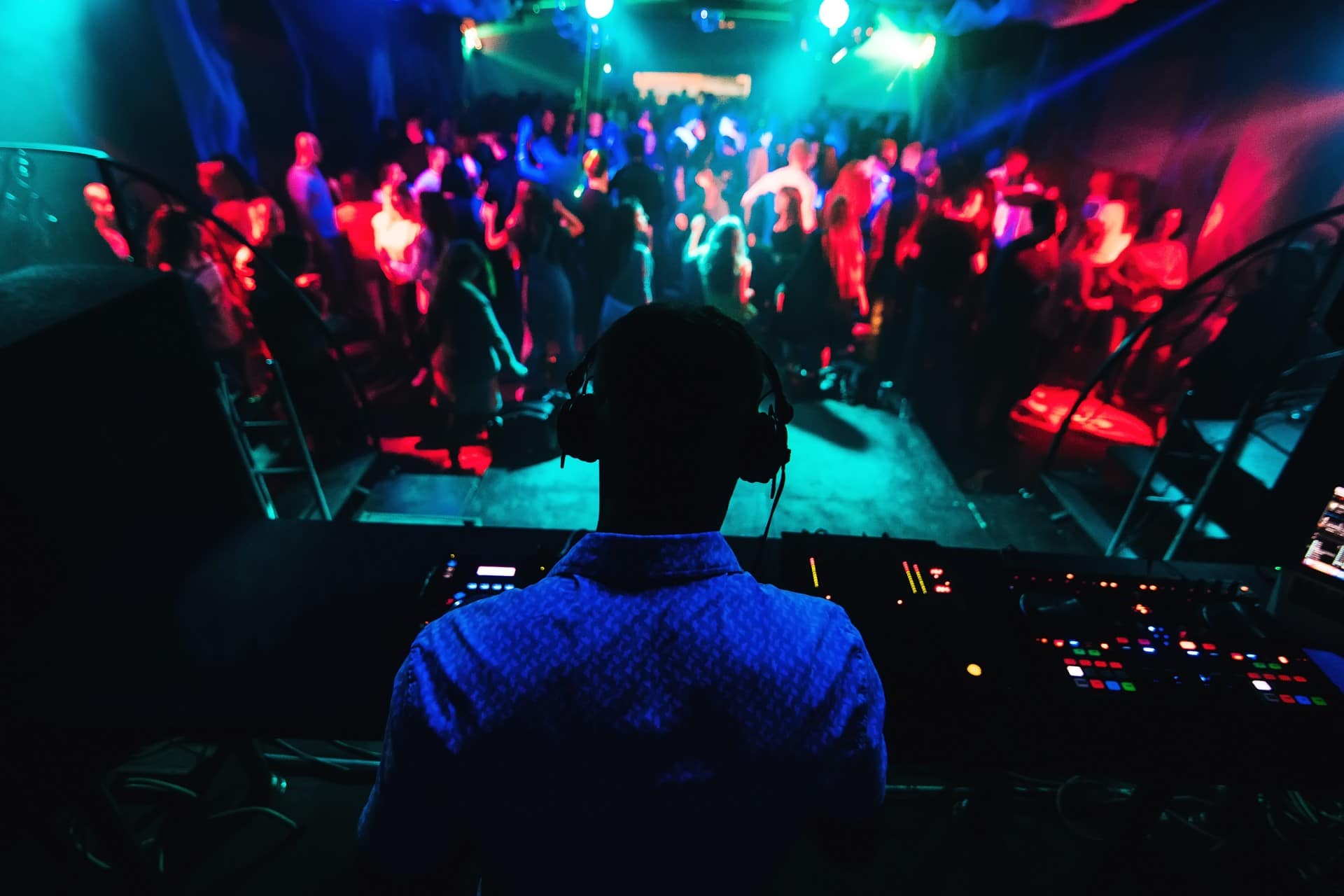 Possibly the best alternative and electronic club in all of Rome, Goa is the place to be if you're looking for the ultimate techno vibe. This vibrant and vibey venue welcomes hundreds of locals and tourists alike through their doors every single night. The club regularly book international DJs throughout the week. Some people make the effort to travel all the way to Rome in the hopes of seeing some of their favourite artists playing live. If there's one thing that club Goa ca guarantee, its that there'll never be a dull moment.
Drink Kong:
For that classic retro vibe, we highly recommend one club and one club only, Drink Kong. The future of nightclubs is here and its as vibrant and vibey as we imagined. With its neon lights illuminating every room, the party practically comes to life on its own. Savour their bountiful food menu along with some delightful drinks to get you in the dancing mood. From there, take your pick of their live music hall, private Tokyo inspire Ginza room, or even their 80's arcade corner! You're never too old to enjoy a bit of fun.
Alcazar Live:
If you're looking for that 'live' experience, then Alcazar is the place to go. Once an old movie theatre, its since been converted into a funky bar space. The line-up here is ever changing. From Jazz to R&B to Italian soul and live DJs, you never know what you're going to get. Alcazar live is another great spot to enjoy the fine art of mixology. Or if you're interested, even consider booking into the restaurant which sits on the second floor balcony overlooking the stage below. Delicious food, exotic beverages, live music and a great atmosphere, what more could you want?
Scholars Lounge:
And what would a Bar Recommendations list be without having a good old fashioned Irish Pub on it. No city is complete without its fair share of traditional Irish bars. A place to enjoy a fresh pint of Guinness and watch all the major sporting events. The Scholars Lounge here in Rome was actually voted the Best Irish Pub in the world during the Irish Pubs Global Awards in Dublin. So you know you're in for an authentic experience. By day, enjoy a delicious meal in a lively and welcoming atmosphere. By night, have fun with locals and internationals alike as you enjoy a Pub Quiz or some Karaoke. And after you're done singing your heart out, the professionals will take over with some live music.
Where to stay in Rome for Nightlife?
As like with any city, certain areas of Rome are more dedicated to the nightlife scene than others. Rome's city centre is of course a guarantee for chill bars and swinging nightclubs. However, that's certainly not your only option.
San Lorenzo is the place to be if you're looking for the young low-budget bars and clubs. Home to one of the largest universities in Europe, this district is the go-to hotspot for the student population. A place where you can enjoy a quite night in a local bar during the week or drink your study stress away in any of the pumping nightclub venues. If its laidback and casual you're looking for, then this is the place to be. But its bars aren't the only thing cost friendly about this area, the district if full of affordable hostels and Airbnbs to match that student budget!
Trastevere is another great area with that chill and carefree vibe. A little on the Bohemian side, it's a series of hidden alleyways and vibrant venues enticing visitors and locals alike to sit down and enjoy an authentic Italian experience.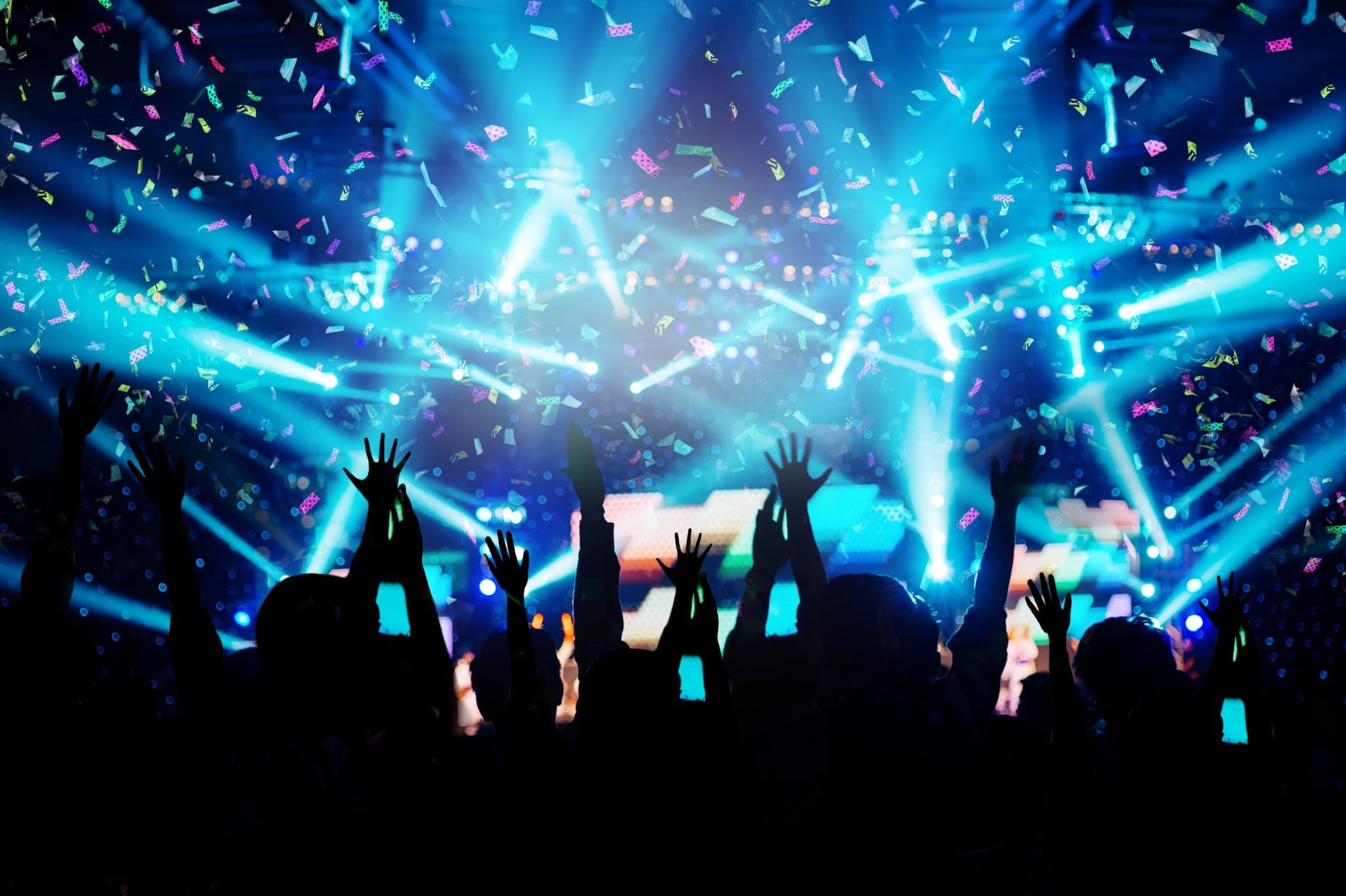 Testaccio is the renowned Rome hotspot for electric nightclubs and raves. If its flashing lights and pounding stereo systems you're looking for then look no further.
The Piazza Navona district offers plenty to the quieter and more tamed partygoers. This historic neighbourhood is where you'll find all the chic little cafes and wine bars tucked away in hidden alleys. Happy Hour isn't something they do half-heartedly here in Piazza Navona, you can be sure of that!
Calling all hipsters to the Ostiense neighbourhood, where the Rome nightlife is bigger and louder than expected. From alternative joints to salsa bars to electrifying gay clubs, hold onto your hats cause you're in for a wild ride.
What is the Nightlife like in Rome?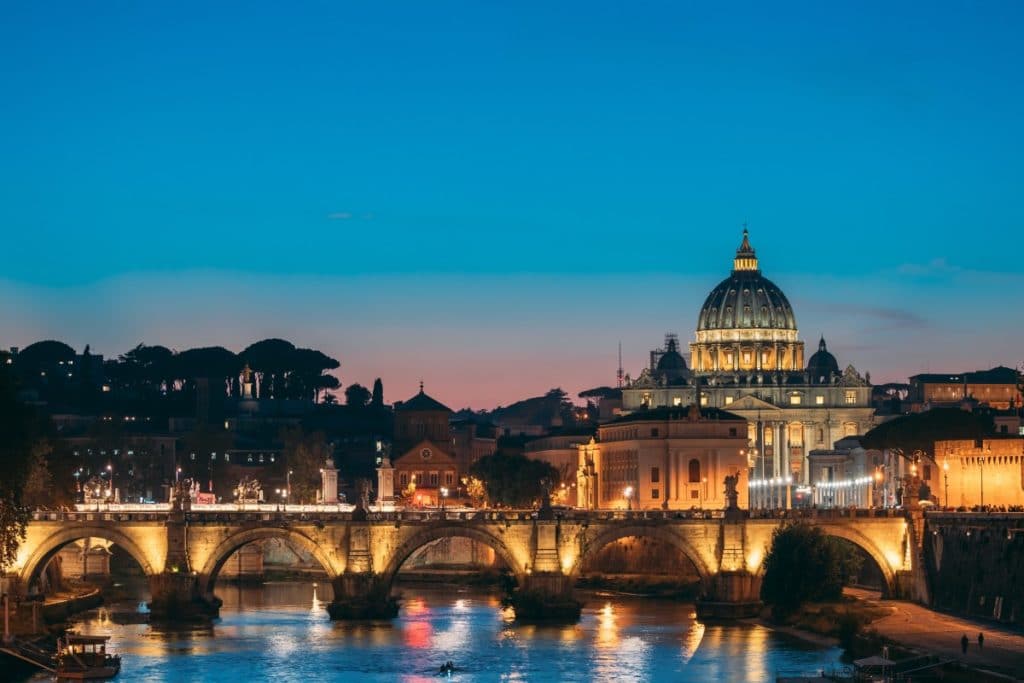 If we had to pick just a few words to describe the nightlife here in Rome, they would have to be: Iconic, Authentic, Diverse, Abundant and Vibrant. The Rome nightlife offers something to all its visitors. Whether you've come from the big American cities or a small little European village, you'll find somewhere you'll fit right in before you can say 'pizza'. Whether you're the reserved and sophisticated type or an ultimate thrill junkie, or even someone somewhere in the middle, Rome's bar and club scene is nothing if not plentiful. You just have to know where to look!
And one thing you can be sure to count on is being able to enjoy a nice big juicy pizza after your late night misadventures! With how popular and busy the Rome nightlife is, many local food trucks and restaurants know better than to close early. So if you find yourself with some late night cravings then you'll be happy to know you won't find yourself stuck. And besides, who could ever pass up an opportunity for some delicious Italian food?!
Our Tours and Activities
Tours
Here at Riviera Bar Crawl & Tours we specialized in creating unforgettable memories for all the tourists that choose to book on our fantastic range of tours and activities. Primarily stationed of the French Riviera, we have years of experience bringing the South of France atmosphere to life. Both during the day and the night.
If there's an activity that you want take part in during your stay here then chances are we offer it. Enjoy a Guided Walking Tour with our local and knowledgeable guides. Or book your very own customized Private Walking Tour and enjoy the benefits of the perfect tour with your very own personal guide.
And of course, Rome isn't the only place with a thrilling nightlife. Here on the Riviera, there's nothing like partying 'til the early hours of the morning while you gaze out onto the Mediterranean Ocean. And what better way to make the most out of the amazing selection of venues here than by joining in on a Bar Crawl? Leave the planning to us and simply go with flow. Enjoy some of the best venues we have to offer and meet fun-loving internationals from all over the world!
Our Growing Team
With all the success we've had here in the South of France, we want to branch out and broaden our horizons. Europe is full of so many ancient and wonderful cities. And we want to share these experiences with anyone who's willing to discover more of the world. Which is why we're working towards franchising in as many other cities as possible.
Having recently set up shop in Paris, it wasn't long before we were getting to share our experience and passion with thousands of local and international visitors alike! But now, its time to move outside of just France. So if you're planning any future trips to Rome, make sure to keep an eye out for us. And with hoe already amazing the Rome nightlife is, we'll be sure to provide you with one of your most enjoyable vacations yet.
For more information or queries, please feel free to contact us via our email: business@rivierabarcrawltours.com