What is a Pub Crawl?
Pub Crawls are the new experience sweeping the nation! Along with a dedicated bar crawl staff and a group of fun-loving international such as yourself, you'll get to experience the very best of nightlife abroad. Visit some of the best bars and clubs in the city and party the night away in an electric atmosphere. Enjoy great benefits throughout the night such as free shots, drinks discounts and free VIP entry into each venue. Pub Crawls are always a guaranteed way to create unforgettable memories and make the most of your time abroad!
How to Organise a Pub Crawl Fundraiser?
Choosing the Pubs
When organising a pub crawl fundraiser, choosing the right venues is of course a top priority. There are several factors which should be taken into account before doing business with local bars in the area. For starters, you of course want to make sure that your chosen bars attract a good crowd and atmosphere. After all, your pub crawl won't be the only people out enjoying the party scene. You want to make sure that you select a venue that is going to have other locals and tourists to liven the place up.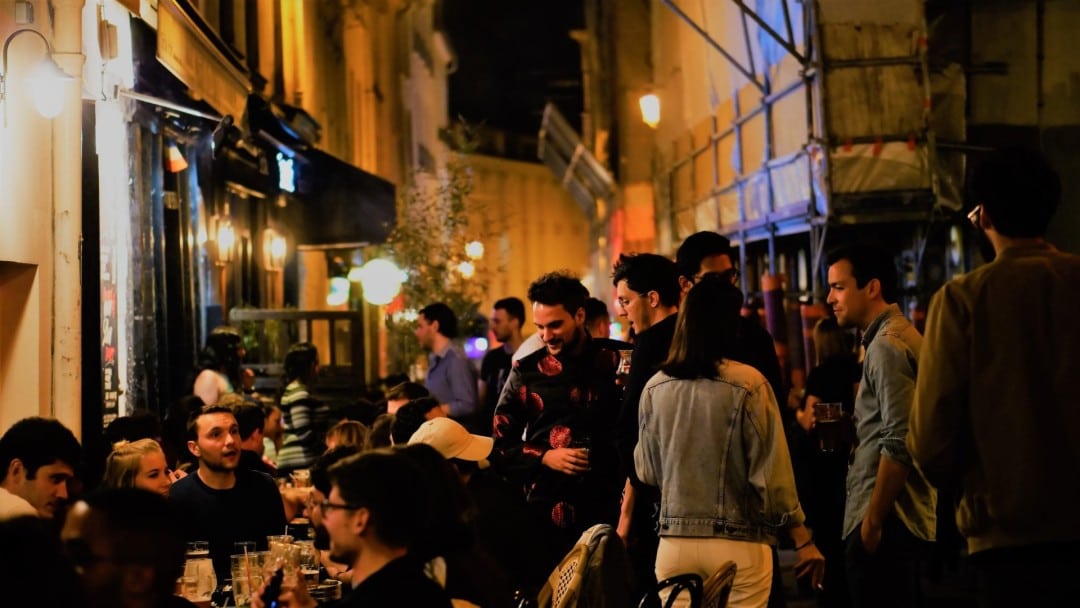 Secondly, its important to consider the size and facilities of the bars. With a successful pub crawl fundraiser, you could expect over 100 clients. So you want to make sure that your chosen bars can accommodate such large numbers. There's nothing worse than being stuck in line for 20 minutes trying to get a beer or use the bathrooms.
You'll also want a bar that's willing to give special offers to the pub crawl group. Usually, guests with a bar crawl enjoy extra benefits such as free drinks or reduced prices. If the bars aren't willing to cooperate with small things like this, then perhaps you're better off looking for a different bar.
Lastly, you don't want to choose bars and clubs all over the city. No one wants to pay 20 euro to be walking around the whole night. Keep your route as close and as central as possible. And if you can, try selecting your last bar somewhere central or close to a transport hub. After all, you want your group and bar staff to be able to get home as safely as possible after the night.
Advertising
One of the most important factors which go into organising a pub crawl is advertising. Facebook in particular is great way to get the word out about your bar crawl. Creating a Facebook event and sharing it as much as possible is more likely to reach people and get them interested in your event. If possible, try and join some local Erasmus or Expatriate Facebook groups and sharing the event there.
You can use other platforms such as Instagram. Or event online websites such as Eventeus  . The more people who hear about the pub crawl, the more likely you are to attract a bigger crowd.
Add Some Extra Spice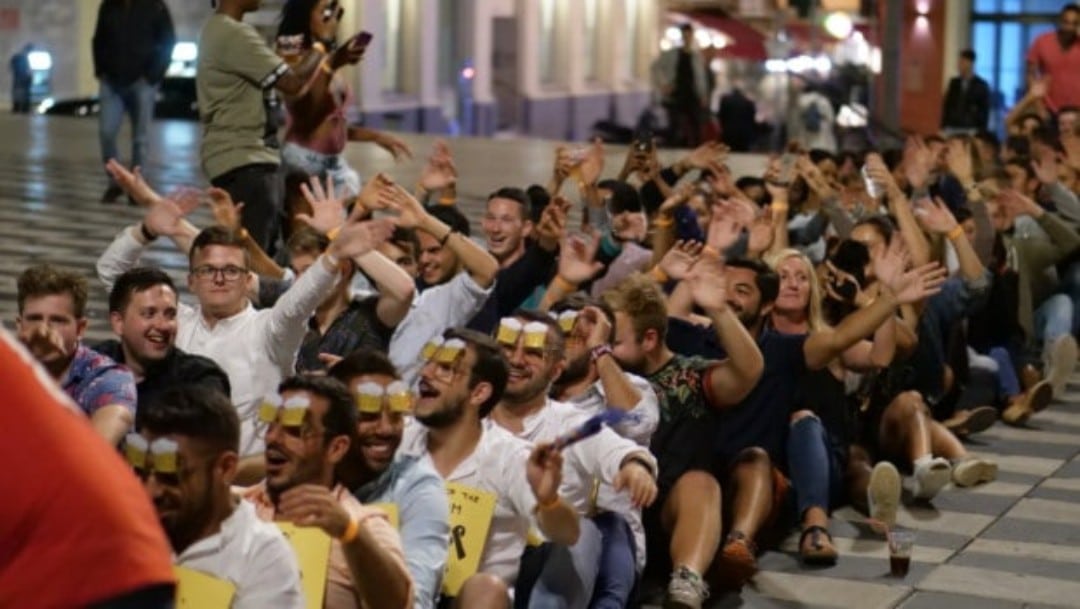 To make your pub crawl fundraiser that bit more memorable, why not host a theme or some games? It's a great and easy way to add something a little extra to the night. Something to set this fundraiser event out from all the others. Its also a great way to liven the mood and encourage the group to socialise and interact more with one another.
Get Sponsors
Companies are always looking for new ways to get more exposure. Reach out to as many local businesses associated with your cause as possible and see would they be interested in sponsoring your fundraiser. This will benefit you greatly in terms worrying about expenses. With the help of financial support, you'll be able to add even more great elements to your bar crawl and make this a truly unforgettable night!
Riviera Bar Crawl & Tours
As a company who specialises in providing memorable bar crawls, we know what it takes to host a successful event. If you're looking for inspiration on how to organise a pub crawl fundraiser and advertise it, then check out our website. Or, if you want some first-hand experience, then by all means take part in one of our terrific bar crawls for yourself!